Emeralds Win on Opening Night for the Canadians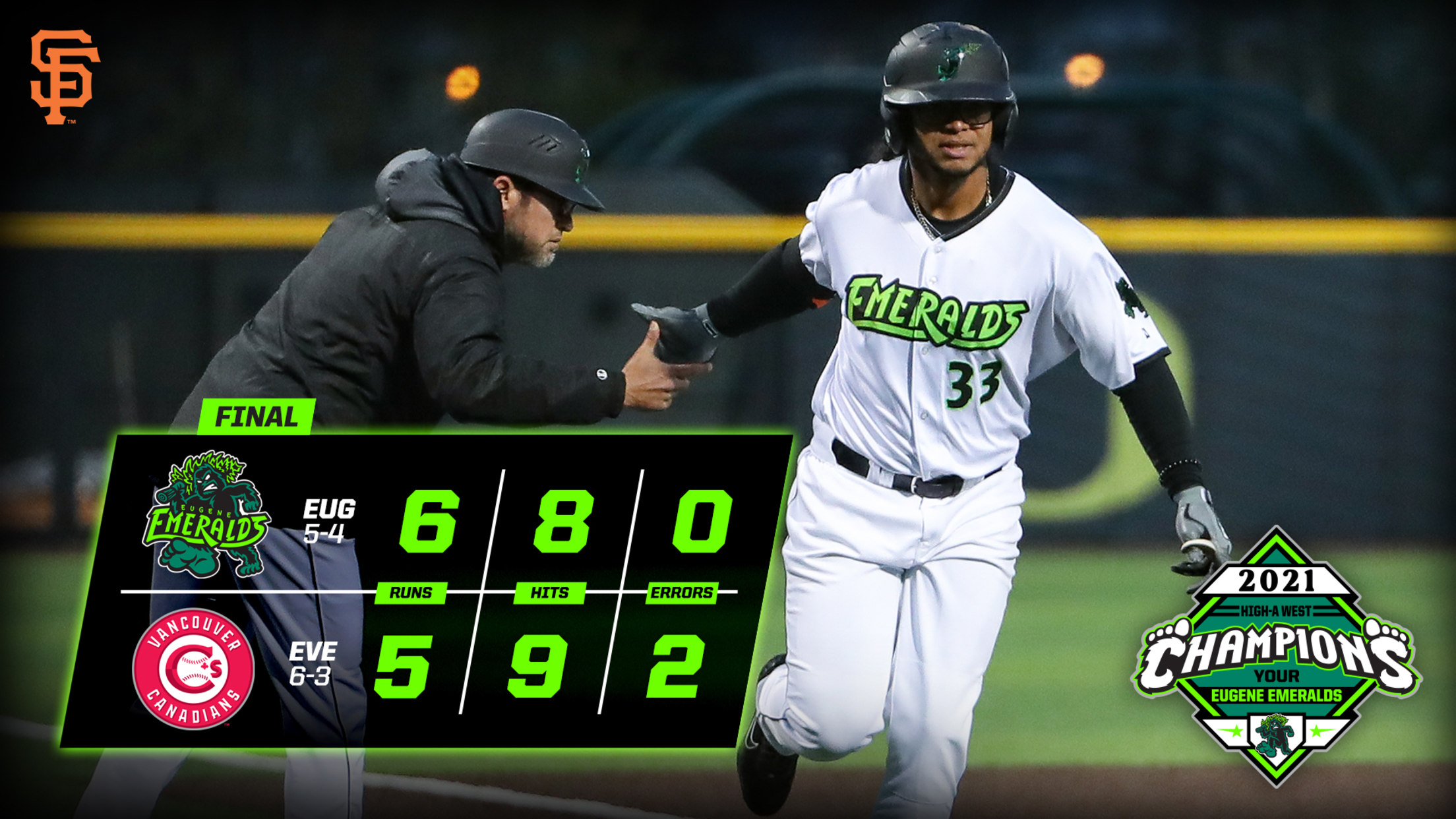 The Northwest League hadn't played a game in Vancouver since 2019. It would be the Emeralds that scored first with a two-run home run by 1B Luis Toribio in the second inning with LF Armani Smith on 2-0. The Emeralds added an additional insurance run in the next inning with
The Northwest League hadn't played a game in Vancouver since 2019.
It would be the Emeralds that scored first with a two-run home run by 1B Luis Toribio in the second inning with LF Armani Smith on 2-0.
The Emeralds added an additional insurance run in the next inning with a two-out RBI double by Smith to make it 3-0.
In the bottom half of the inning, the Canadians scored their first run of the game with a solo home run by LF Trevor Schwecke 3-1.
Two innings later, Vancouver went on a two out rally started by DH Harry Ray. A two RBI triple by 3B Addison Barger tied up the game 3-3.
In the seventh inning, the Emeralds would recapture the lead on an RBI triple by Toribio to cash in 2B Ghordy Santos, which would lead to Toribio scoring on a throwing error 5-3.
The bottom half of the inning resulted in another tied game with a one-out two RBI single by Barger to sce CF Garrett Spain and Ray.
SS Marco Luciano finished the Canadians with a solo home run in the eighth inning 6-5.
The Emeralds turned to RHP Nick Avila to finish off the Canadians, which would result in his first save of the 2022 season and a four-strikeout relief appearance.
Game two pitching matchup will be RHP Prelander Berroa vs. LHP Naswell Paulino. First pitch is at 7:05 PM 6:50 PM pregame show on 95.3 The Score.