Ems Get Swept in Doubleheader Against Canadians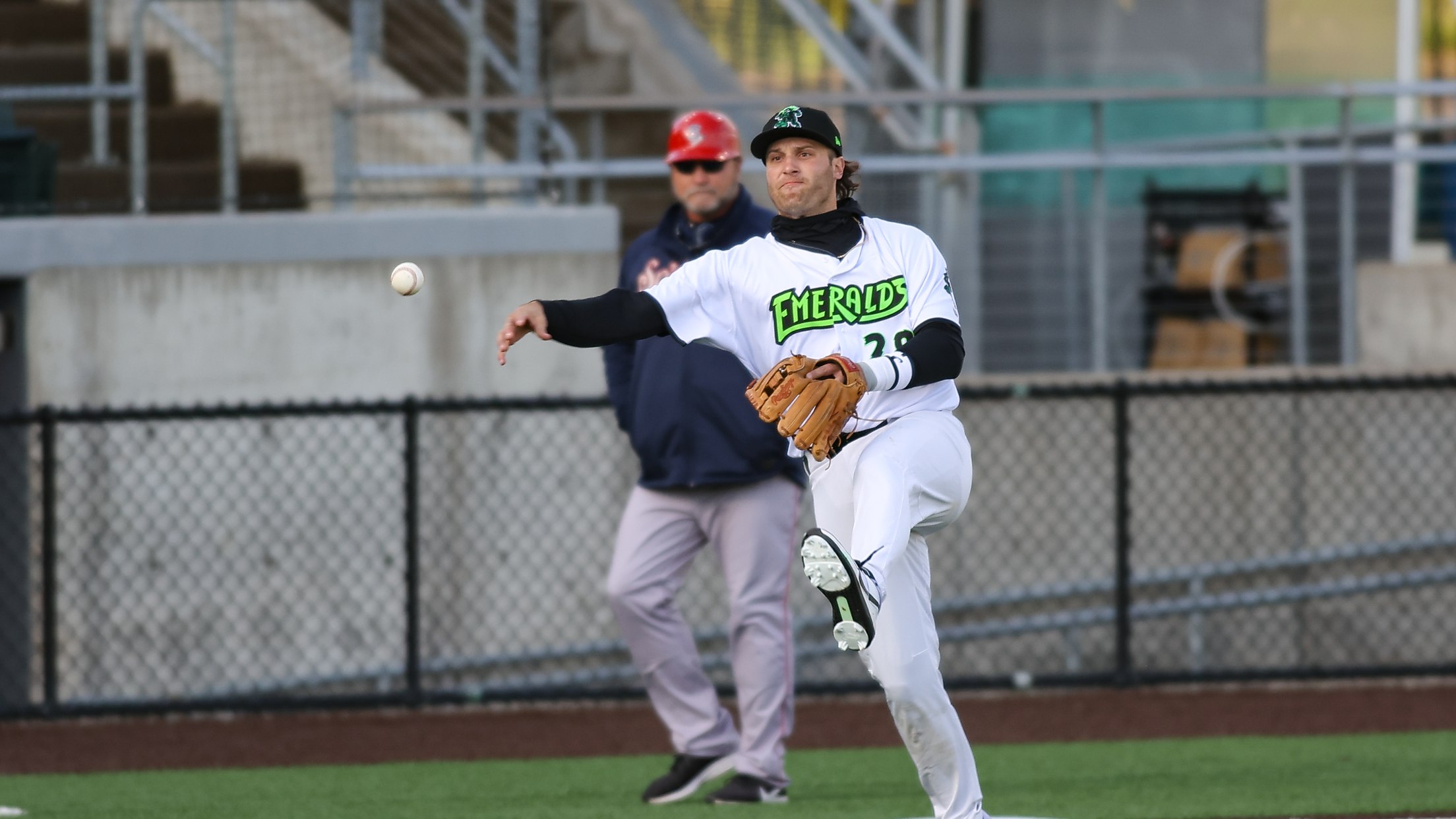 Eugene Emeralds come up short in the doubleheader against the Vancouver Canadians. In game one, the Ems almost got no hit and shutout against the Canadians pitching. The lone hit was by LF Armani Smith, which consisted of a solo home run to get the Emeralds on the board in
Eugene Emeralds come up short in the doubleheader against the Vancouver Canadians.
In game one, the Ems almost got no hit and shutout against the Canadians pitching.
The lone hit was by LF Armani Smith, which consisted of a solo home run to get the Emeralds on the board in the second inning.
It would be a tough game for the Emeralds' pitching to hold off the Canadian offense 4-1
Game two had a promising start.
RF Hunter Bishop hit his second home run of the season to get the offense on the board early in the first.
Pitching would continue to struggle throughout the day.
Starter Kyle Harrison had the toughest start in his minor league career.
He went 2 IP, 4 H, 7 R 4 ER, 2 BB, 5 K and allowed two home runs.
The Emeralds would score two in the fourth by a two-run home run by 3B Casey Schmitt to cut the deficit down to 7-3.
The Canadians scored two runs back to make it 9-3.
In the seventh inning, the Emeralds made their last out very interesting.
They would go on a two-out rally to score three runs, but it wouldn't be enough as they fall 9-6.
Tomorrow the Emeralds will look to even up the score in the series as they throw out Randy Rodriguez vs. Adam KloffenStein. First pitch is at 1:05 PM 12:50 PM pregame show on 95.3 The Score.