Emeralds Finish Monday's Game With A Win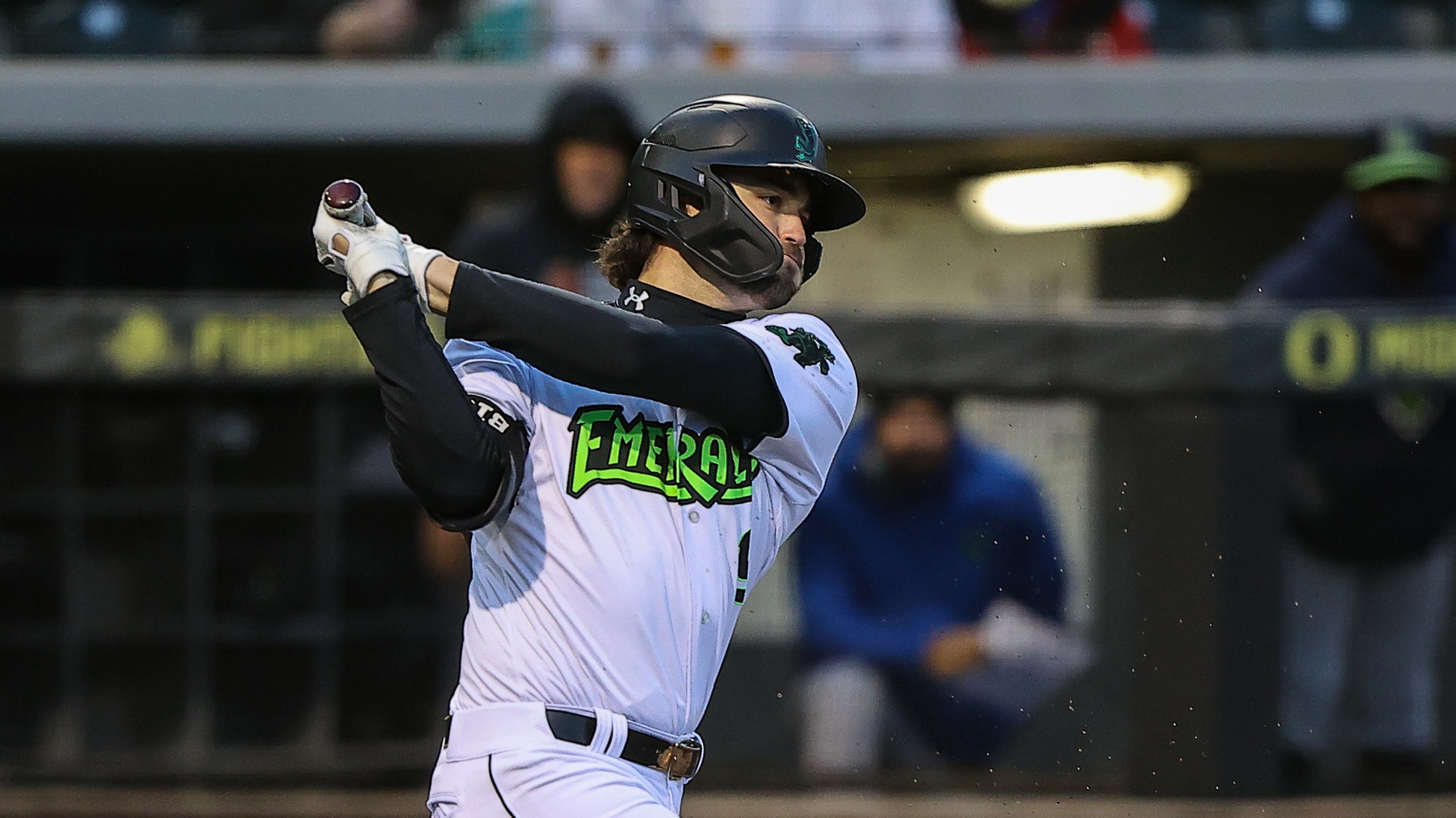 Emeralds resumed play from Monday's rain out and won game one of the series against the Vancouver Canadians 9-2. The game would go straight to the top of the fourth inning with the Emeralds leading 5-1. Vancouver scored a run right out of the gate to make it a 5-2
Emeralds resumed play from Monday's rain out and won game one of the series against the Vancouver Canadians 9-2.
The game would go straight to the top of the fourth inning with the Emeralds leading 5-1.
Vancouver scored a run right out of the gate to make it a 5-2 deficit.
In the fifth inning, an RBI fielder's choice by RF Armani Smith brought in CF Hunter Bishop to get the run back 6-2.
The Emeralds finished their scoring in the seventh inning by adding a three spot.
Smith's RBI single cashed in 2B Ghordy Santos to make it 7-2.
Another RBI single by SS Casey Schmitt would score Bishop 8-2.
With the bases loaded, an RBI walk by 3B Carter Aldrete cashed in the last run of the night, represented by Smith 9-2.
Tomorrow the Emeralds will be back in action against the Canadians. First pitch is at 7:35 PM, 7:20 PM pregame show on 95.3 The Score and on MiLB.TV.