Emeralds Win Series Over Vancouver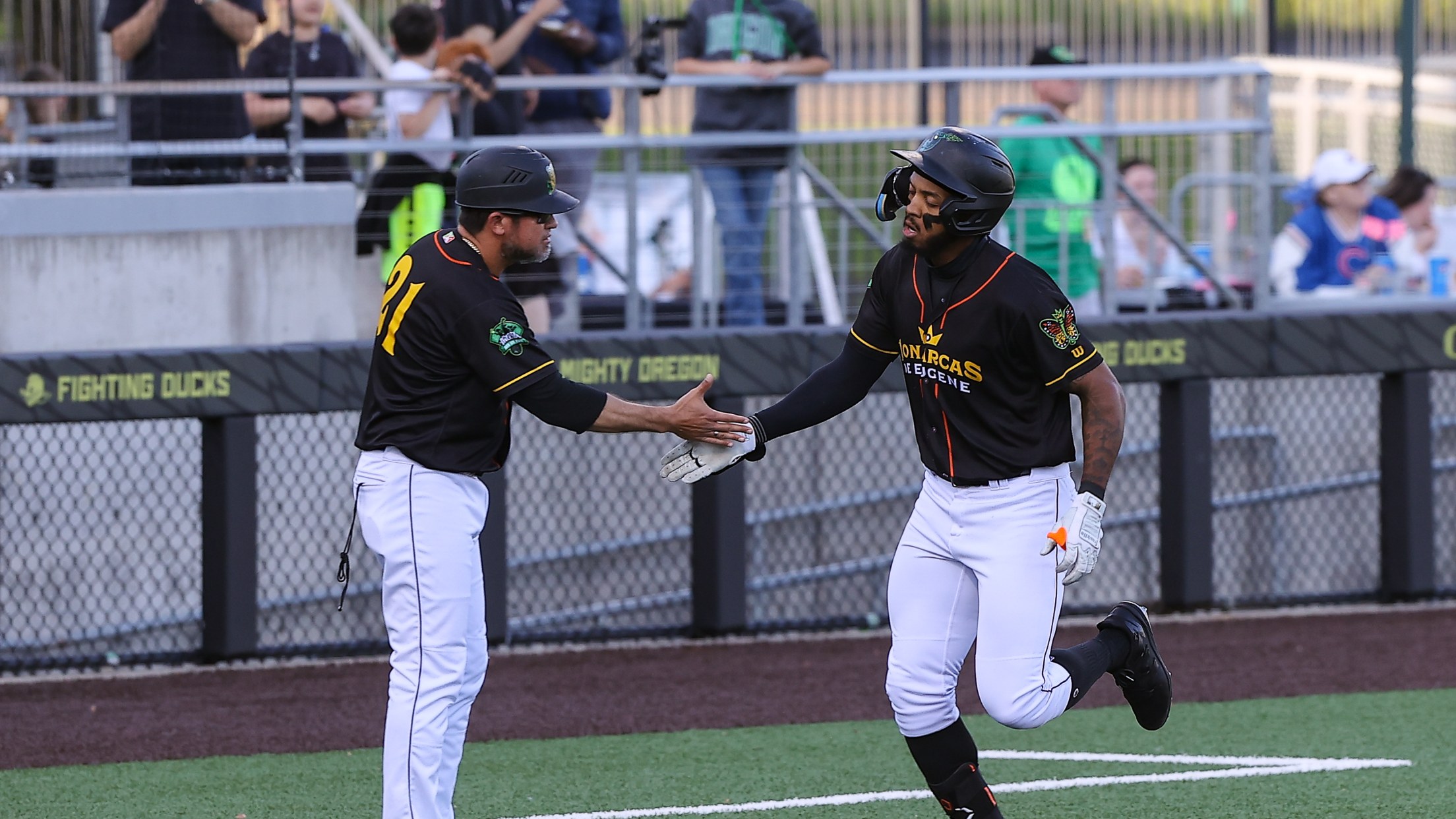 Emeralds win the series against the Vancouver Canadians in explosive fashion 10-0. The game would have a slow start for the first two innings. Emeralds attacked first with an error by RF Mac Mueller to allow SS Ghordy Santos to score and 3B Casey Schmitt to third. 1-0. A wild
Emeralds win the series against the Vancouver Canadians in explosive fashion 10-0.
The game would have a slow start for the first two innings.
Emeralds attacked first with an error by RF Mac Mueller to allow SS Ghordy Santos to score and 3B Casey Schmitt to third. 1-0.
A wild pitch by RHP Trent Palmer scored Schmitt 2-0.
An RBI single by C Patrick Bailey drove in LF Jairo Pomares to make it 3-0.
In the fourth inning, newly called up RF Carter Williams hit his first home run as an Emerald with 1B Carter Aldrete on 5-0.
Another home run would be hit for the Emeralds by 2B Jimmy Glowenke with DH Luis Toribio on 6-0.
In the eighth, Toribio drove in Bailey on an RBI double 7-0.
With Aldrete on third, Williams drove him in with an RBI groundout to second 8-0.
An RBI single by Santos would finish the scoring for the night to bring in Toribio.
The Emeralds will start a series against the Spokane Indians on Tuesday May 17th. First pitch is at 12:05 PM, 11:50 PM pregame show on 95.3 The Score.