Aldrete Carries Emeralds To Series Opening Win Against Dust Devils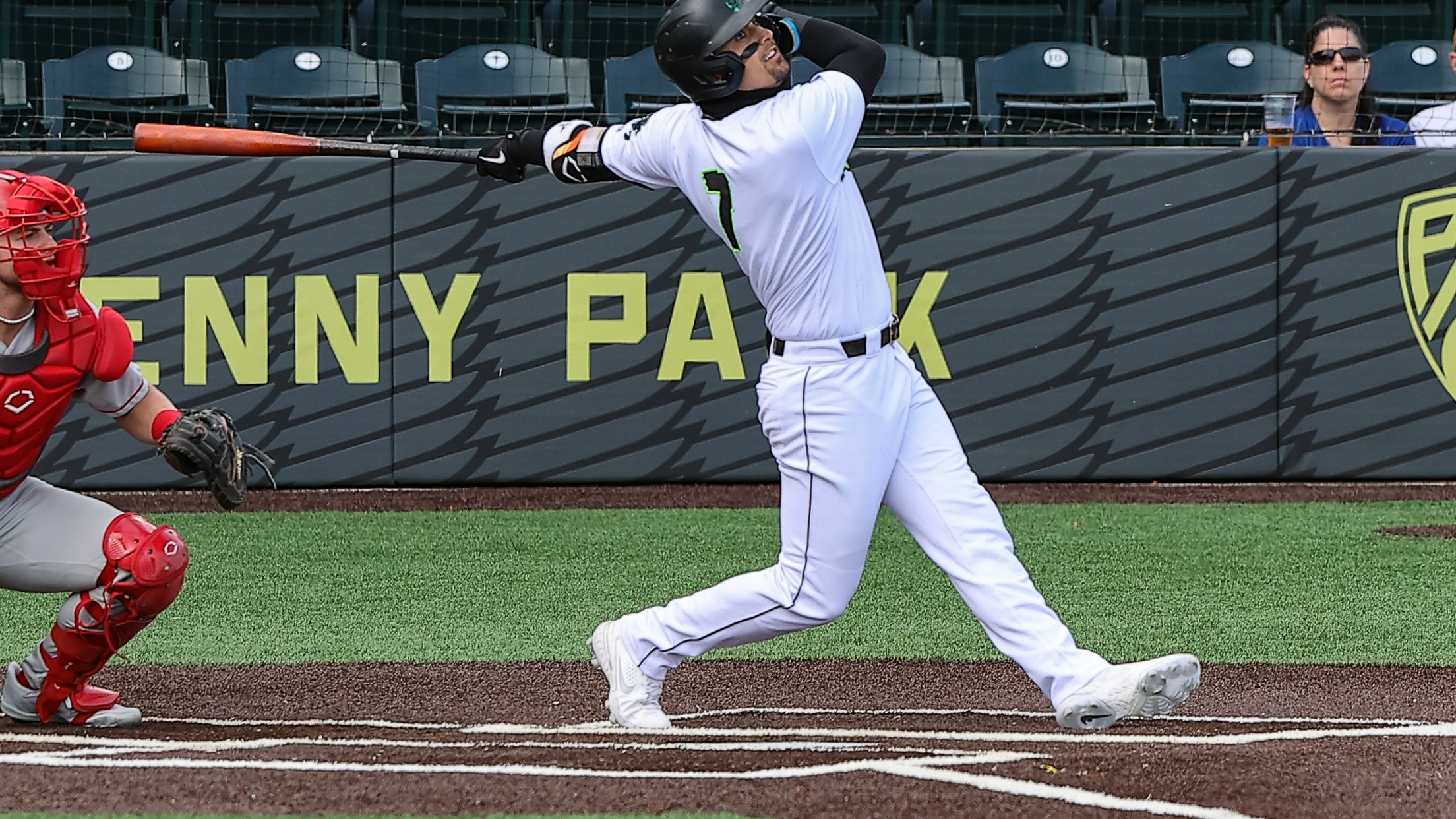 Emeralds jump on the series lead against the Tri-City Dust Devils 4-2. The first run of the game was scored by the Emeralds in the first by an RBI single by LF Jairo Pomares to score in CF Hunter Bishop 1-0. In the very next inning, Emeralds' 1B Carter Aldrete
Emeralds jump on the series lead against the Tri-City Dust Devils 4-2.
The first run of the game was scored by the Emeralds in the first by an RBI single by LF Jairo Pomares to score in CF Hunter Bishop 1-0.
In the very next inning, Emeralds' 1B Carter Aldrete increased the lead to 2-0 with one swing of the bat over the left center field wall.
Two innings later, Aldrete would jump on another home run to give RHP Will Jensen a three run lead 3-0.
In the sixth inning, Dust Devils' 1B Gabe Matthews got them on the board with a two-run home run to cut it down to 3-2.
Aldrete put the finishing touches to the game with an RBI sacrifice fly to drive in C Patrick Bailey 4-2.
Tomorrow the Emeralds will look to increase their series lead by throwing RHP Randy Rodriguez against Tri-City LHP Nick Mondak. First pitch is at 7:35 PM, 6:20 PM pregame show on 95.3 The Score and on MiLB.TV.