Emeralds' Remain Quiet in Doubleheader Against Hops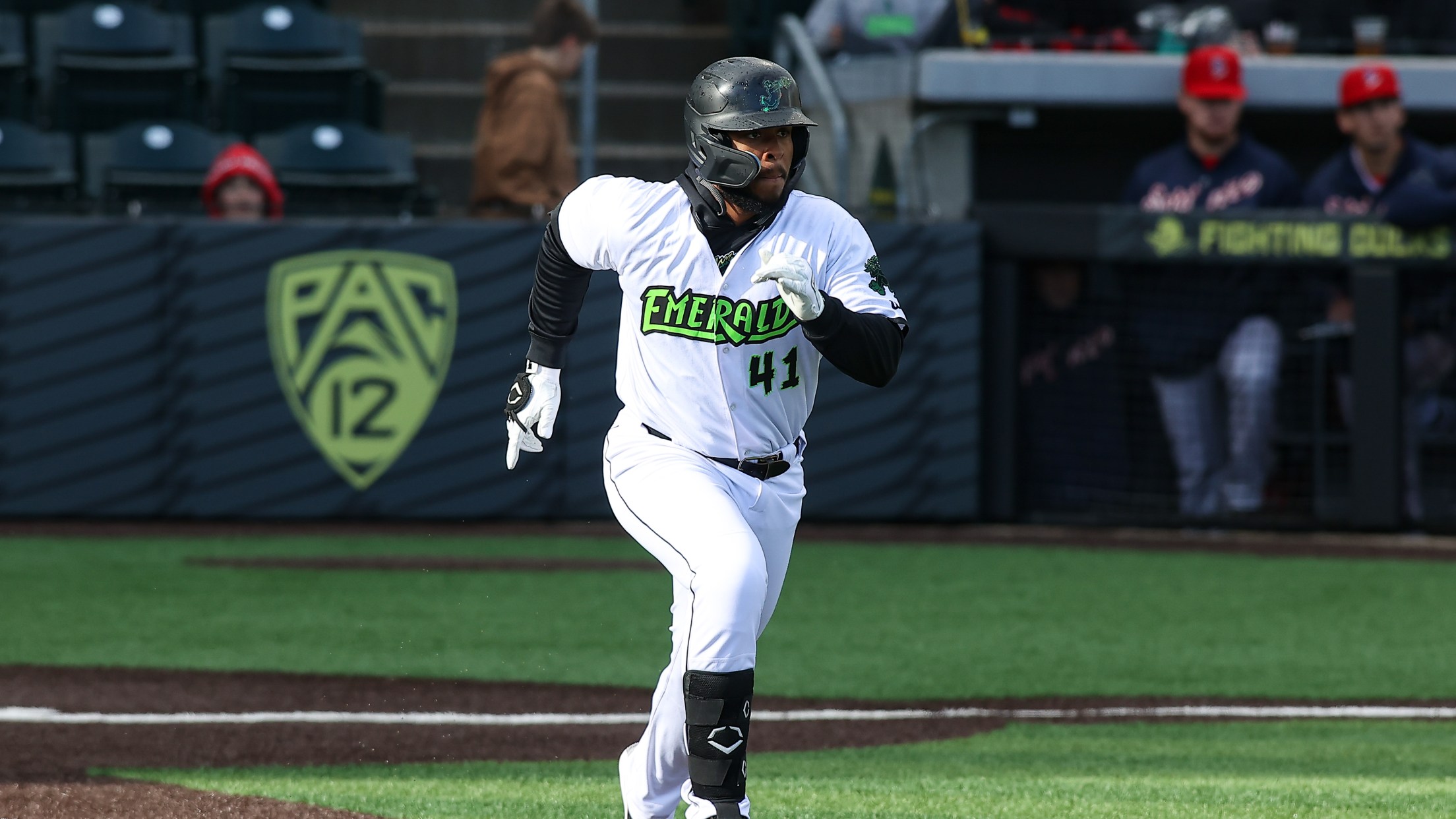 Emeralds' get swept in a doubleheader against the Hillsboro Hops. The Emeralds got on the board first with a leadoff solo home run by 2B Ghordy Santos 1-0. The score would stay that way for another two innings. Hillsboro answered back with two runs to break the deficit 2-1. Two
Emeralds' get swept in a doubleheader against the Hillsboro Hops.
The Emeralds got on the board first with a leadoff solo home run by 2B Ghordy Santos 1-0.
The score would stay that way for another two innings.
Hillsboro answered back with two runs to break the deficit 2-1.
Two innings later, LF Jairo Pomares evened up the score with one swing of the bat to make it 2-2.
The Hops would score a last minute run to win them the game in the seventh inning 3-2.
In game two of the doubleheader, the Hops didn't waste any time to jump ahead.
A home run in the second by 1B Elian Miranda got the Hops on the board first 1-0.
Emeralds would receive their first lead of the day with a two RBI double by LF Jairo Pomares to score in 3B Casey Schmitt and RF Armani Smith 2-1
In the fourth and seventh inning, the Hops scored three more runs, enough to win the game 4-2.
The Emeralds were able to cash in a run to cut the deficit to one with an RBI groundout by Santos 4-3.
A strikeout by Smith would finish the game with the tying run at third.
Tomorrow the Emeralds will have the series finale in an evened up series 2-2. First pitch is at 6:05 PM, 5:50 PM pregame show on 95.3 The Score and on MiLB.TV.