Emeralds Win Series At Home Against The Hops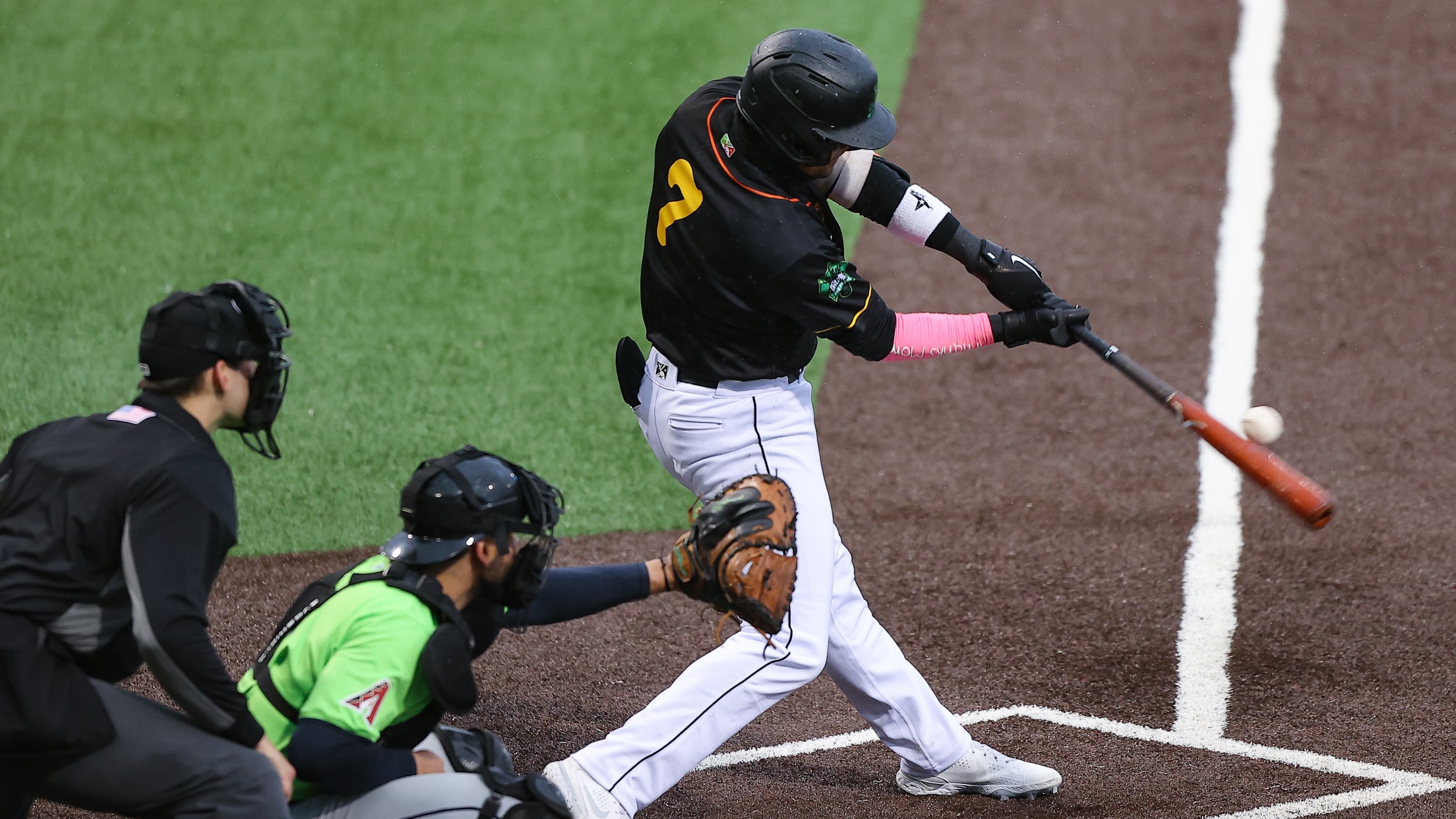 A late rally by the Emeralds win the series against the Hillsboro Hops 10-5. The first run of the game was scored by an RBI groundout by Hops' 2B Cam Coursey 1-0. Starting pitching troubles would continue for the Emeralds as the Hops put up a three spot in the
A late rally by the Emeralds win the series against the Hillsboro Hops 10-5.
The first run of the game was scored by an RBI groundout by Hops' 2B Cam Coursey 1-0.
Starting pitching troubles would continue for the Emeralds as the Hops put up a three spot in the fourth to increase their lead 4-0.
In the bottom of the sixth, Emeralds' 1B Carter Aldrete brought it back to a one-run game with a three-run home run to drive in LF Jairo Pomares and 3B Casey Schmitt 4-3.
The Emeralds would put the game in the books with a huge seven-run inning.
A two-RBI single by RF Armani Smith drove in 2B Jimmy Glowenke and SS Ghordy Santos to give the Emeralds their first lead in the game 5-4.
With the bases loaded, an RBI single by CF Hunter Bishop cashed in DH Marco Luciano 6-4.
Aldrete came back up to the plate and finished his night with five RBI with a two-RBI single to score Smith and Schmitt 8-4.
A two-RBI double by Glowenke would drive in the last two runs of the night 10-4.
Tomorrow the Emeralds will start a series against the Vancouver Canadians. First pitch is at 7:35 PM, 7:20 PM pregame show on 95.3 The Score and on MiLB.TV.