Clutch Pitching, Timely Hitting Leads Fayetteville to Third Straight Win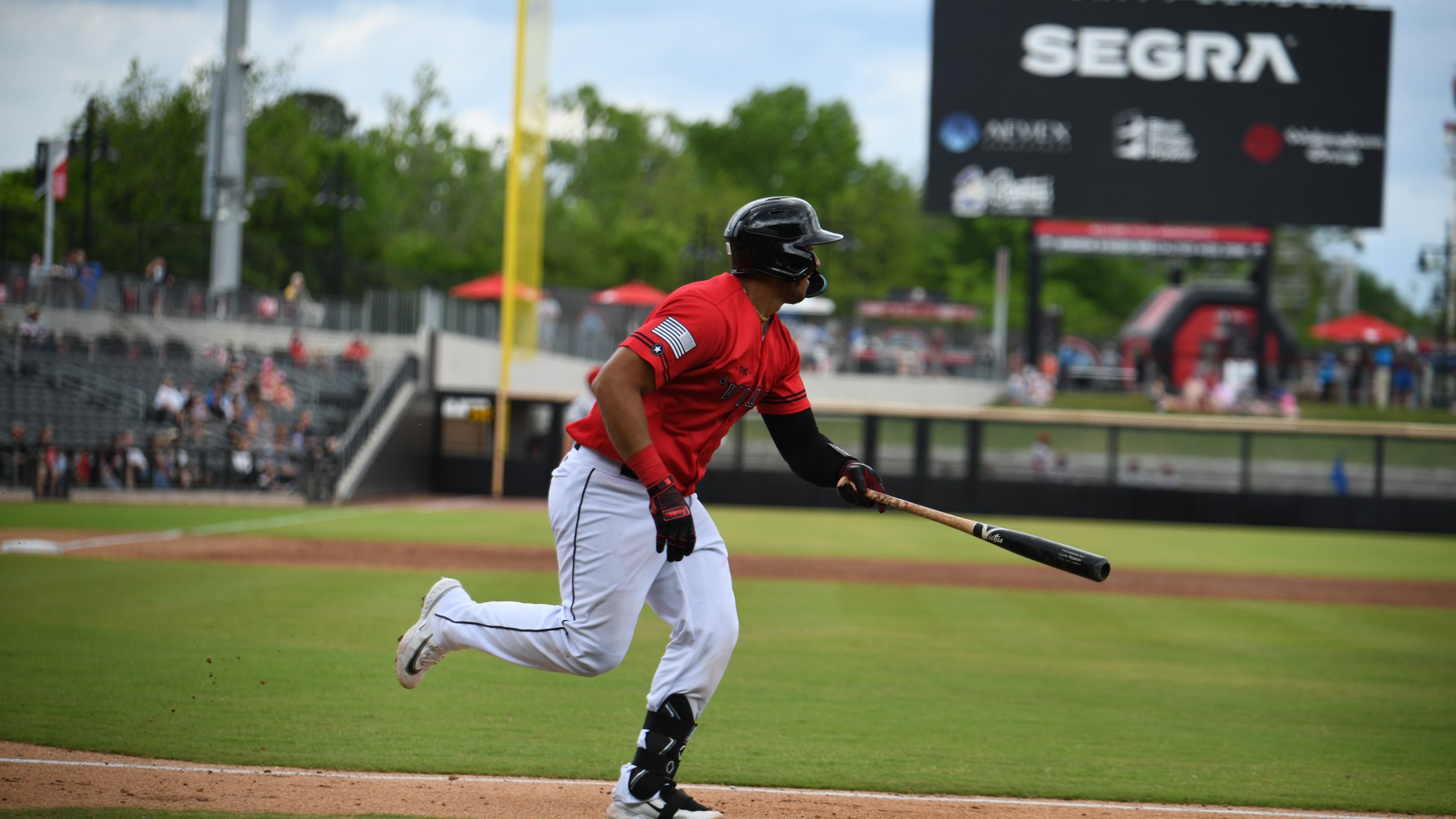 Salem, VA – Despite several surges from the Salem Red Sox (11-14), the Fayetteville Woodpeckers (12-13) continued their winning ways Saturday night at Salem Memorial Ballpark. The Woodpeckers downed the Red Sox by a final of 5-3, marking their third consecutive victory. For the first time all series long, Salem
Salem, VA – Despite several surges from the Salem Red Sox (11-14), the Fayetteville Woodpeckers (12-13) continued their winning ways Saturday night at Salem Memorial Ballpark. The Woodpeckers downed the Red Sox by a final of 5-3, marking their third consecutive victory.
For the first time all series long, Salem struck first. Against Woodpeckers starter Andrew Taylor, Luis Ravelo snuck a single into left field to bring home the opening run for the Red Sox. However, Fayetteville responded in the top of the third with a trio of runs. Zach Cole grounded out to bring home Luis Encarnacion and tie the game. The next batter was Narbe Cruz, who singled home Ryan Clifford before Cole scored on an errant throw to make it 3-1.
A passed ball from Sandro Gaston in the bottom of the third allowed Salem to creep back within a run. With two outs in the fifth, Cole stepped up and lined a double down the left field line to score Encarnacion again and push the lead back to a pair. It was Cole's fifth run batted in over the last two games.
Deury Carrasco (W, 1-0) came on to replace Taylor in the fourth inning and turned in his best outing of the season. The righty retired all seven batters he faced and struck out four. Carrasco was followed by the debuting Jose Guedez, who ran into trouble in the bottom of the seventh. The Sox loaded the bases against him with one out and Miguel Bleis hit a sacrifice fly to center to once again bring Salem within a run. Guedez was relieved by another debuting arm in Jeremy Molero, who struck out Ravelo to escape the jam.
Molero worked around a couple of walks in the eighth to get the Woodpeckers into the ninth with the lead. In the top half, Jackson Loftin led off with a base hit before stealing his eighth base of the year. With Loftin in scoring position, Garrett McGowan delivered a big RBI single to pad Fayetteville's lead ahead of the bottom half. That set the stage for Ian Foggo (SV, 2), who shook off a leadoff walk and locked down the save.
After dropping the first two games of the series, the Woodpeckers now have a chance to win the six-game set in Salem on Sunday afternoon. RHP Jose Fleury takes the mound for Fayetteville while LHP Noah Dean tries to end the losing skid for the Red Sox. First pitch is at 3:05 ET.