Cole Blasts Pair of Home Runs in Woodpeckers Win over Red Sox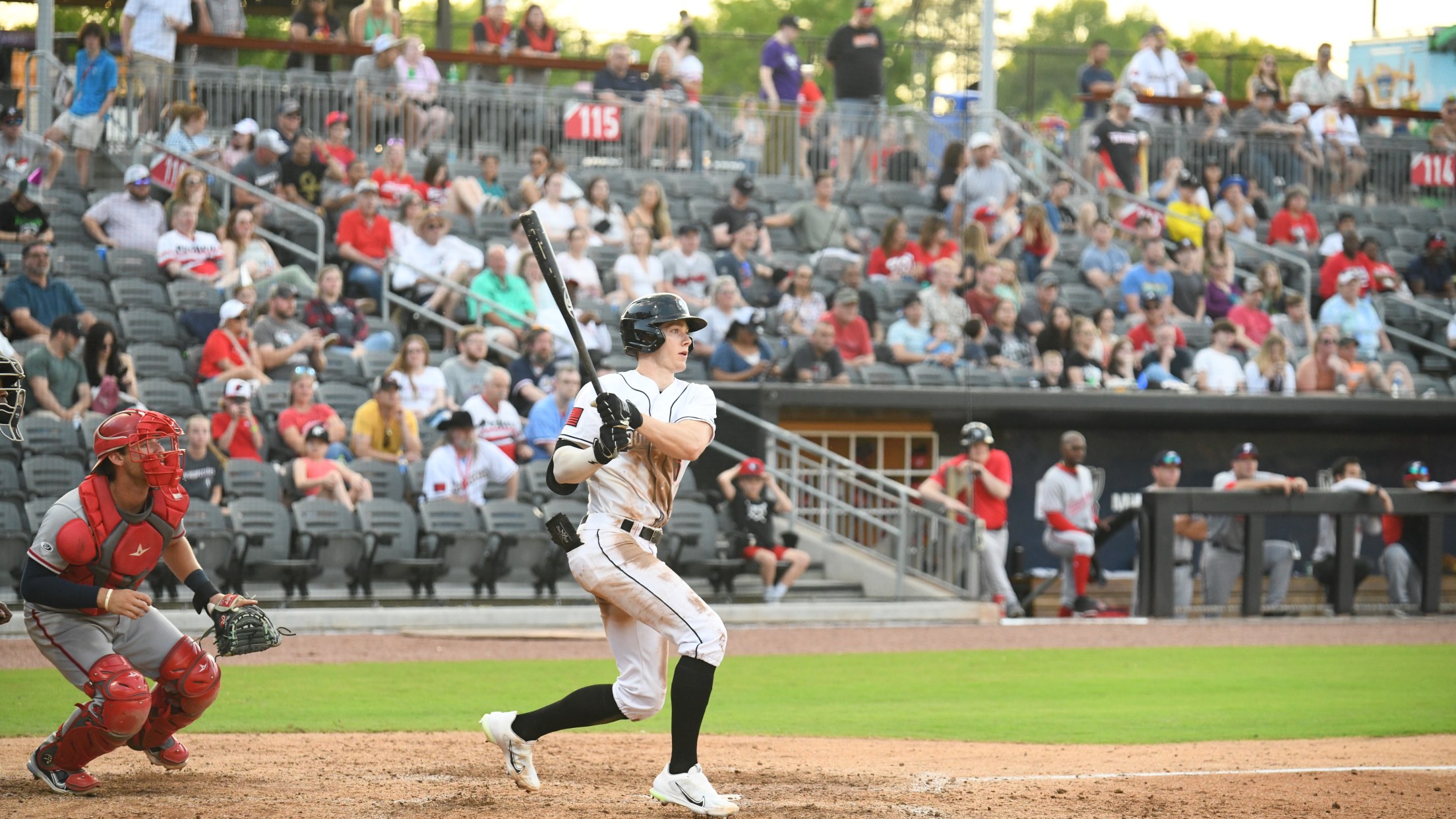 Salem, VA – Zach Cole belted his fourth and fifth home runs of the season Friday night at Carillion Clinic Field to help lead the Fayetteville Woodpeckers (11-13) to a 5-2 victory over the Salem Red Sox (11-13). The Woodpeckers have won each of the past two games to pull
Salem, VA – Zach Cole belted his fourth and fifth home runs of the season Friday night at Carillion Clinic Field to help lead the Fayetteville Woodpeckers (11-13) to a 5-2 victory over the Salem Red Sox (11-13). The Woodpeckers have won each of the past two games to pull even in the six-game series.
As they have in much of this series so far, Fayetteville got off and running offensively in the early innings. A pair of Salem errors allowed John Garcia to score the opening run in the top of the second before Garrett McGowan brought in Ricardo Balogh one batter later. The Red Sox responded in the bottom half with an RBI single from Karson Simas to cut the lead in half.
That was the lone blemish on a strong start from Woodpeckers RHP Joey Mancini (1-1). The former Boston College Eagle delivered five innings, allowing just the one run on three hits without allowing any walks to go along with five strikeouts.
Cole began the game hitless in his first two at-bats, but that all changed in the top of the fifth. The lefty got a 2-2 pitch from Red Sox reliever Brock Bell and ripped it over the wall in right field for a two-run shot. Cole got another chance with the bases empty in the eighth inning and once again sent a line drive just over the big fence in right to make it 5-1. He became the first Fayetteville hitter to homer multiple times this season.
Tyler Guilfoil (SV, 1) took over on the mound for the Woodpeckers and was equally as strong as Mancini. The righthander surrendered just one in his four innings of work on a Miguel Bleis sacrifice fly in the ninth inning, but Guilfoil struck out Albert Feliz to end the ballgame three batters later to earn his first save of the year.
Fayetteville looks to take the series lead Saturday night in the penultimate game in Salem. RHP Andrew Taylor gets the start for the Woodpeckers opposite RHP Luis Perales. First pitch is at 6:05 ET.