Fayetteville Woodpeckers to Host USA Baseball Collegiate National Team For Fourth of July Game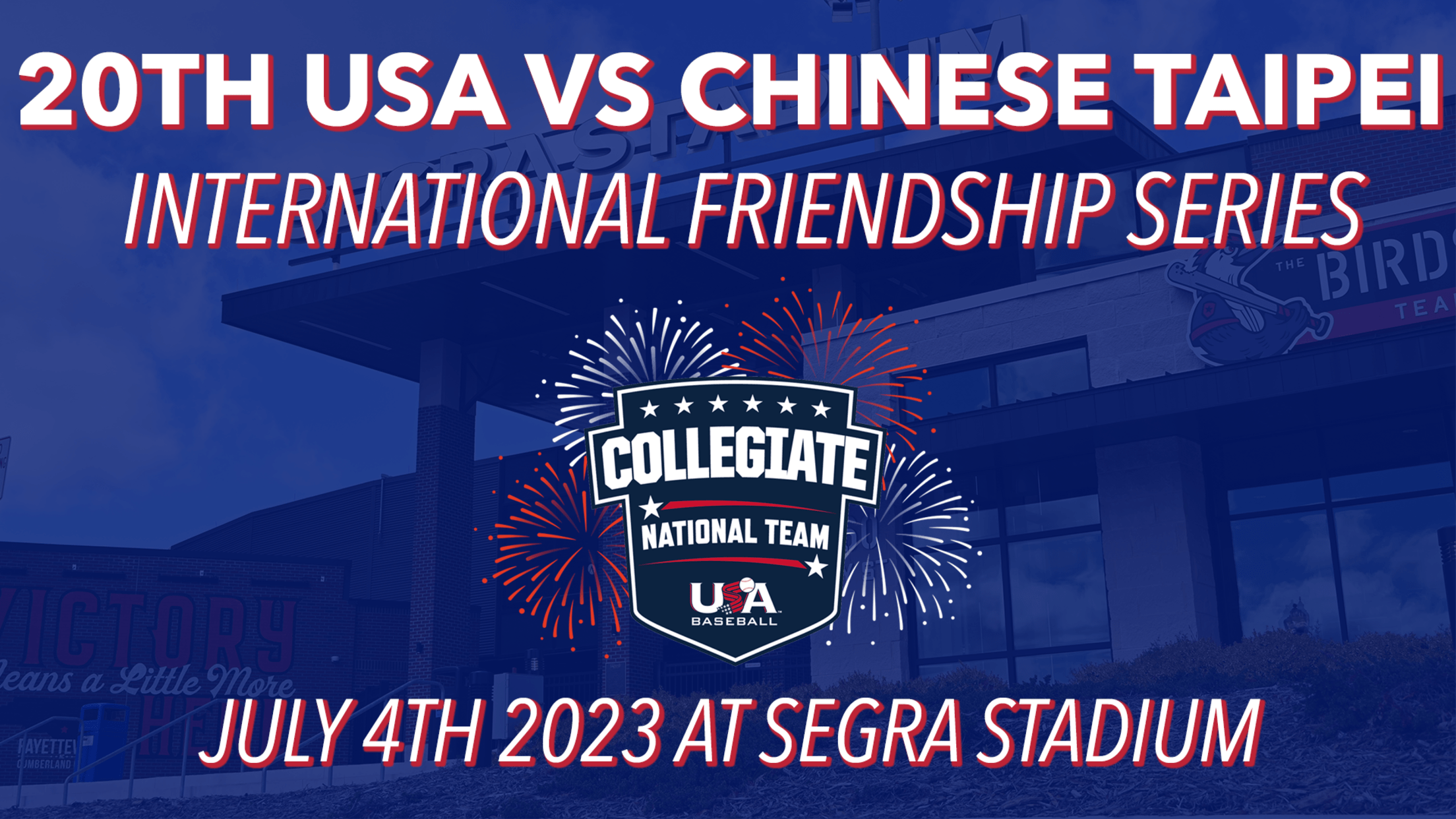 Fayetteville, NC – The Fayetteville Woodpeckers will host the USA Baseball Collegiate National Team at Segra Stadium on July 4th, 2023. Team USA will play the Chinese Taipei Baseball Association in the finale of the 20th USA vs Chinese Taipei International Friendship Series. First pitch time is scheduled for 6:00
Fayetteville, NC – The Fayetteville Woodpeckers will host the USA Baseball Collegiate National Team at Segra Stadium on July 4th, 2023. Team USA will play the Chinese Taipei Baseball Association in the finale of the 20th USA vs Chinese Taipei International Friendship Series. First pitch time is scheduled for 6:00 pm est and fans will get to enjoy an Independence Day firework show after the game.
This marks the first time Team USA will play inside of Segra Stadium since the ballpark's opening in 2019. The collegiate national team last played in Fayetteville during the summer of 2014 in a matchup with the Fayetteville SwampDogs.
The USA Baseball Collegiate National Team is made up of the top non-draft-eligible collegiate players in the country and is led in 2023 by Cal Poly's Larry Lee, who will make his USA Baseball managerial debut this summer. Current MLB stars who have played for the USA Collegiate Team over the last ten years include Alex Bregman, Kris Bryant, Trea Turner, Kyle Schwarber, Carlos Rodon and Walker Buehler.
USA leads the all-time International Friendship Series 15-0-4 with an over game record of 80-13-2.
Tickets for the game will go on sale online starting Friday May 12th, 2023 at 12 pm est.
Ticket Link: https://mlb.tickets.com/?orgId=53352&agency=MILB_MPV&eventId=18964
Woodpeckers season ticket holders interested in attending the game are encouraged to contact their ticket representative.