Five-Run Fifth Inning Blasts Woodpeckers to First Win Over Cannon Ballers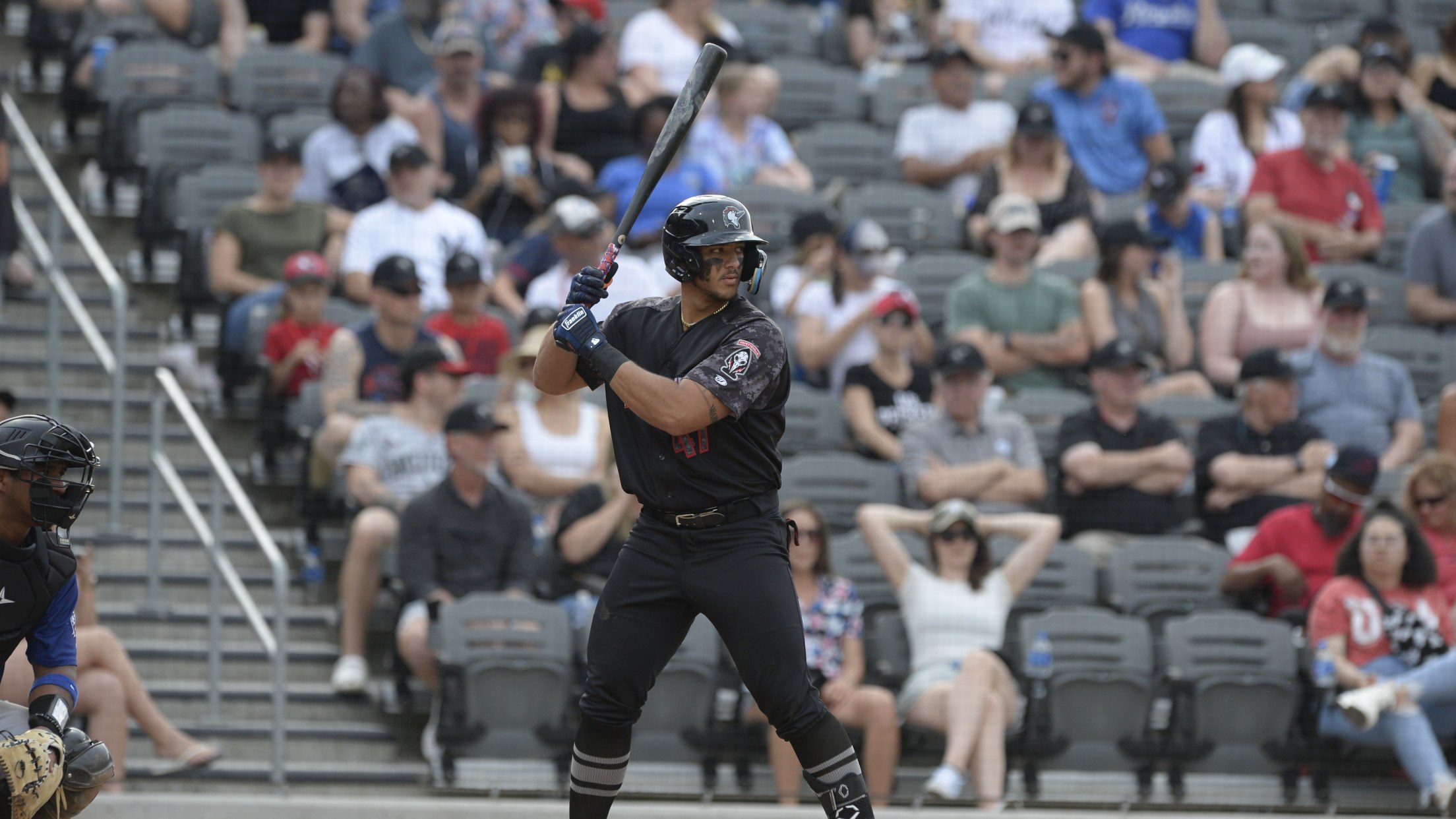 Fayetteville, NC – The Fayetteville Woodpeckers (13-18) fell behind 4-0 on Saturday night before a momentous five-run fifth inning sparked a 6-5 victory over the Kannapolis Cannon Ballers (17-13) at Segra Stadium. The victory was the first of the series and put an end to a five-game losing skid. Alimber
Fayetteville, NC – The Fayetteville Woodpeckers (13-18) fell behind 4-0 on Saturday night before a momentous five-run fifth inning sparked a 6-5 victory over the Kannapolis Cannon Ballers (17-13) at Segra Stadium. The victory was the first of the series and put an end to a five-game losing skid.
Alimber Santa managed to pitch into the fifth inning despite a turbulent start to the night. Brooks Baldwin hit a solo home run two batters into the game, and Luis Pineda jumped the lead to 3-0 with a 2-RBI single. Santa steadied thereafter, tossing three scoreless innings before an RBI double from Bryce Willits in the fifth tacked a fourth run on to his line and gave Kannapolis a game-high 4-0 lead.
Cannon Ballers starter Drew McDaniel kept the Fayetteville lineup hitless over four innings but was forced from the game after a scary incident in the fifth. Jackson Loftin reached first base on an error and attempted to steal second. The throw down to second base from Luis Pineda crossed the mound low and hit McDaniel in the back of the head as he attempted to spin away. McDaniel was able to walk off under his own power and was replaced by Frander Veras (L, 0-1).
The rush was on once Veras came into the game cold. John Garcia walked and Sandro Gaston drove home Loftin with a double into left field. With two on and one out, Zach Cole nearly tied the game with a triple off the top of the center field wall that drove home two and cut the game to 4-3. A wild pitch scored Cole to level things 4-4, and three straight singles from Tyler Whitaker, Ricardo Balogh and Narbe Cruz provided the 5-4 lead.
Facing Eric Adler in the bottom of the sixth, Gaston clubbed a critical home run over the left field wall. The blast was the first of the season for Gaston and provided an insurance run that made it a 6-4 contest.
Manuel Urias recorded the final two outs of the fifth, and Jose Fleury (SV, 1) emerged from the bullpen in the sixth inning, holding the two-run lead for the rest of the game. The right-hander from the Dominican Republic struck out the side in order on 11 pitches in the sixth, and only allowed one run on a Tim Elko solo homer in the seventh. He went on to strike out the side again in the eighth, and stranded the tying runner on base in the ninth to seal the game.
The six-game series concludes on Sunday afternoon with first pitch scheduled for 2:05 PM. Fayetteville is projected to start RHP Nic Swanson (1-1, 3.98 ERA) and Kannapolis will counter with RHP Peyton Pallette (0-1, 4.48 ERA).
Full Box Score: https://www.milb.com/gameday/728002/final/box