Woodpeckers Flirt with No-Hitter in Shutout Win over Salem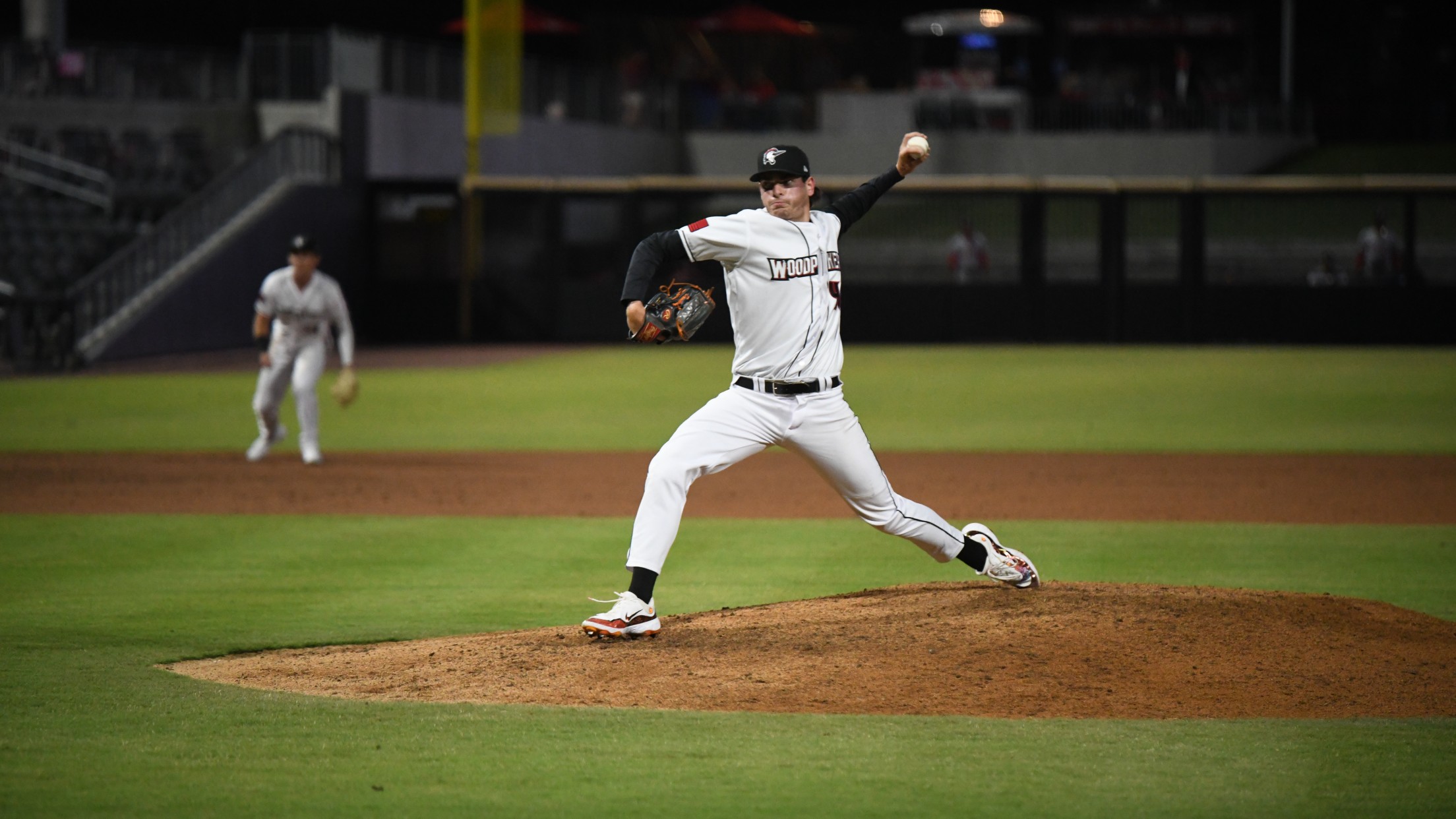 Salem, VA – The Fayetteville Woodpeckers (10-13) nearly picked up their third no-hitter in franchise history Thursday night at Carillion Clinic Field, but Nolan DeVos and Trey Dombroski were dominant on the mound as they one-hit the Salem Red Sox (11-12) in a 7-0 shutout victory. It was the first
Salem, VA – The Fayetteville Woodpeckers (10-13) nearly picked up their third no-hitter in franchise history Thursday night at Carillion Clinic Field, but Nolan DeVos and Trey Dombroski were dominant on the mound as they one-hit the Salem Red Sox (11-12) in a 7-0 shutout victory. It was the first shutout win of the season for Fayetteville and Salem was held without a hit over the first eight innings of play.
DeVos (W, 1-0) was virtually flawless in his start, pitching five scoreless innings without allowing a hit while walking three and fanning five. Dombroski (SV, 1) took over in the sixth and continued the dominance as the lefty struck out seven batters over the last four frames without issuing any walks. The Red Sox picked up their only hit of the night when Albert Feliz lined a single to left field to begin the bottom of the ninth, but he was thrown out trying for a double. Dombroski then struck out the final two batters to complete the shutout.
Although the Woodpeckers did not need much offense, they got it throughout the ballgame. John Garcia brought in the opening run in the second via a sacrifice fly. Later, Ryan Clifford doubled the lead in the fifth when he scored on a passed ball. Fayetteville added two more with a Tyler Whitaker sac fly and a Zach Cole RBI single in the seventh. Cole then had a double of his own that made it 5-0 in the top of the ninth before Ricardo Balogh capped off the scoring with a two-run single up the middle.
With the victory, the Woodpeckers claimed their first victory of the series and now have the opportunity to even things at two Friday night. RHP Joey Mancini looks to keep the ball rolling for the Fayetteville pitching staff while RHP Jedixson Perez gets the start for the Sox. First pitch is scheduled for 7:05.