PLAY BALL Weekend Youth Clinic Returning to Segra Stadium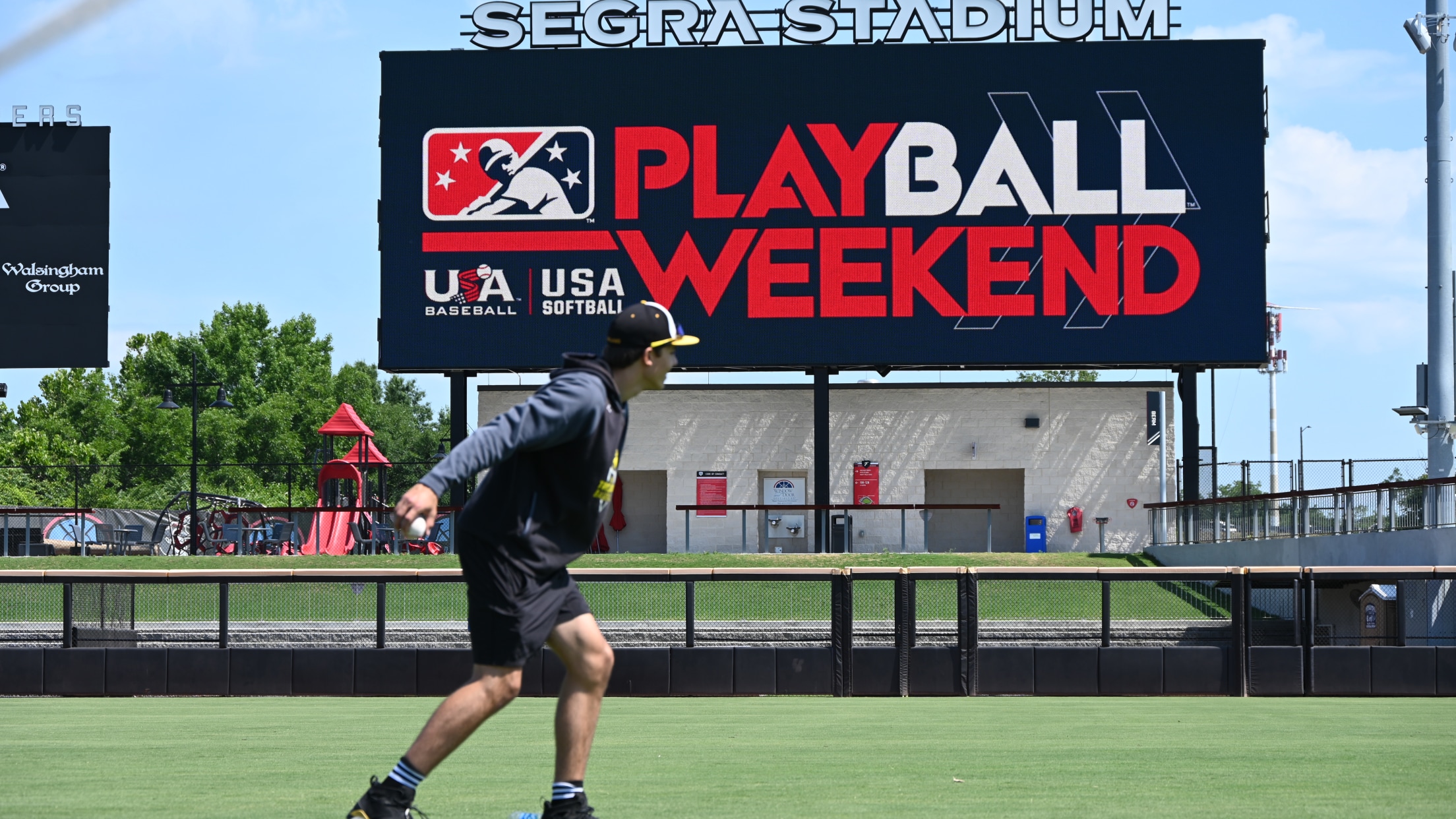 FAYETTEVILLE, N.C. — The Fayetteville Woodpeckers announce the return of Major League Baseball's PLAY BALL Weekend to Segra Stadium. "Woodpeckers Play Ball," a free youth baseball clinic, will be held on Friday, June 9, from 9 a.m. to 12 p.m. Woodpeckers Play Ball registration is open for youth ages 5
FAYETTEVILLE, N.C. — The Fayetteville Woodpeckers announce the return of Major League Baseball's PLAY BALL Weekend to Segra Stadium. "Woodpeckers Play Ball," a free youth baseball clinic, will be held on Friday, June 9, from 9 a.m. to 12 p.m.
Woodpeckers Play Ball registration is open for youth ages 5 to 12 years old. By registering, this event also includes the opportunity to receive additional benefits including a complementary 2023 MLB.tv yearly subscription, a complementary 2023 MiLB.tv subscription, and more. For more information or to register, please visit the following link.
Woodpeckers Play Ball Registration: http://fayettevillewoodpeckers.leagueapps.com/events/3886893
PLAY BALL Weekend is MLB's signature youth engagement activity and provides the opportunity for youth to learn more about baseball and softball, and gain new skills in a fun environment. 150 MLB and MiLB clubs host PLAY BALL events each year to demonstrate the positive impact of the game.
For more information about the Fayetteville Woodpeckers, please visit www.fayettevillewoodpeckers.com.