Flying Tigers Top Mussels 4-3 in 10 Innings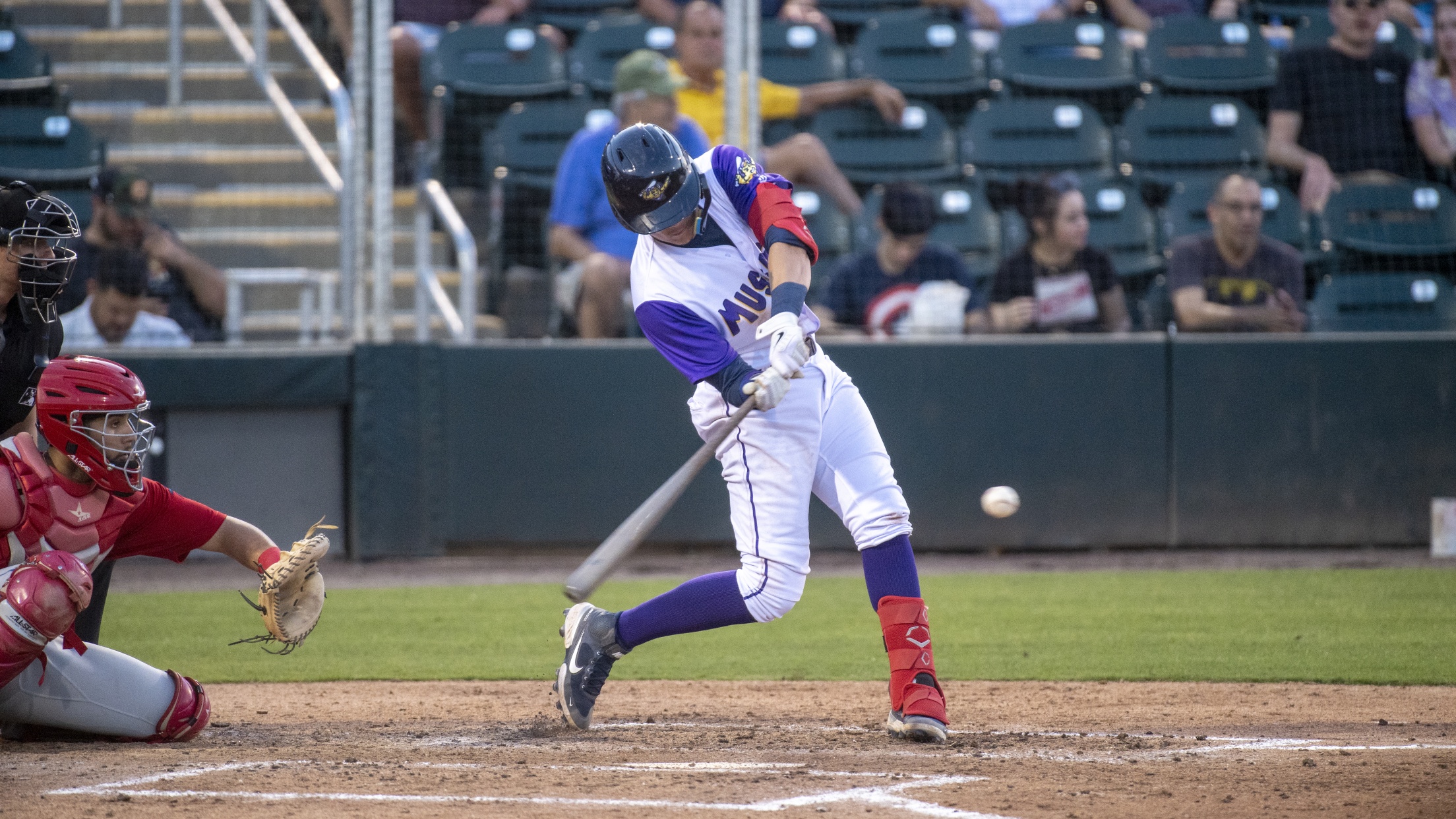 LAKELAND, Fla. (May 4, 2022) - Fort Myers Mighty Mussels fell just short to the Lakeland Flying Tigers 4-3 in 10 innings at Joker Marchant Stadium Wednesday. In the top of the first, Fort Myers threatened with a lead-off triple from Jake Rucker, but nothing would come of it. In
LAKELAND, Fla. (May 4, 2022) - Fort Myers Mighty Mussels fell just short to the Lakeland Flying Tigers 4-3 in 10 innings at Joker Marchant Stadium Wednesday.
In the top of the first, Fort Myers threatened with a lead-off triple from Jake Rucker, but nothing would come of it. In the bottom half of the inning, Cristian Santana walked to lead off the inning before stealing second base. The next batter was Manuel Sequera, who reached on a Mussels (11-9) throwing error to put runners at first and second. Two batters later, Roberto Campos grounded a two-run single to right field to put Lakeland (11-11) on top 2-0.
Following the two-run first inning, *David Festa *settled into the game, tossing four innings while giving up just the two runs (one earned) and striking out five.
With Fort Myers still trailing 2-0 in the top of the sixth, Noah Miller *started the inning by drilling a leadoff triple to the gap in right center. With one out, *Kyler Fedko grounded a ball to first base. The throw from Daneurys De La Cruz kicked away, allowing Miller to score and make it a 2-1 game. With two outs, Keoni Cavaco tied the game with a double to the wall in right center.
*Regi Grace Jr. *held down the fort out of the pen following Festa, throwing three shutout innings while striking out three.
Lakeland broke the tie in the bottom half of the eighth inning when Cristian Santana smoked a solo home run to left to make it 3-2.
Fort Myers battled back in the top of the ninth when Mikey Perez was hit by a pitch. Ernie Yake followed with a bunt single to put two men on with one out. After Perez stole third, Lakeland reliever Hendry Nunez bounced a pitch to the backstop, allowing Perez to tie the game 3-3.
After the Mussels failed to score in the top of the 10th inning, Sequera delivered the walk-off hit to the right field corner with two outs to seal the victory for the Flying Tigers.
*Juan Mendez *(0-1) pitched 1.2 innings, striking out three before allowing the winning run to score. Right-hander Wilander Moreno (1-0) earned his first win of the season after pitching 1.1 scoreless innings for Lakeland.
The Mighty Mussels will be back in action tomorrow for game three of the series against the Flying Tigers. Fort Myers will send RHP Travis Adams (0-1, 1.20) to the hill to oppose Lakeland LHP Carlos Pena (0-1, 3.95). Coverage begins at 6:15 EDT on the Mighty Mussels Baseball Network.