Miller and Rodriguez Muscle Fort Myers to 7-6 Extra-Inning Win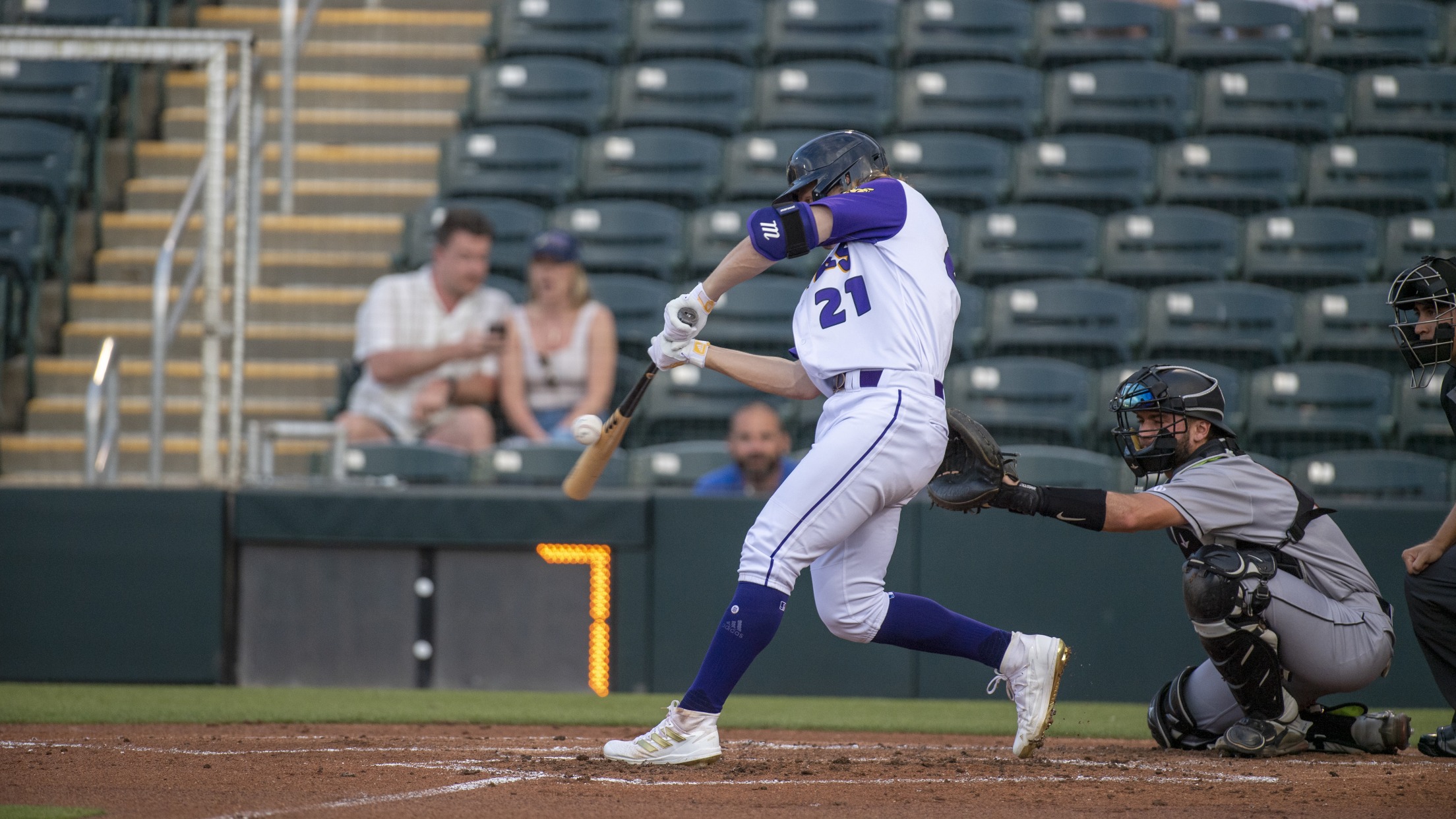 LAKELAND, Fla. (May 5, 2022) – Fort Myers scored in six of their 10 offensive innings Thursday, defeating the Lakeland Flying Tigers 7-6 in 10 innings at Joker Marchant Stadium. Noah Miller set a season-high with four hits, reaching base in all five plate appearances. Emmanuel Rodriguez drew three walks
LAKELAND, Fla. (May 5, 2022) – Fort Myers scored in six of their 10 offensive innings Thursday, defeating the Lakeland Flying Tigers 7-6 in 10 innings at Joker Marchant Stadium.
Noah Miller set a season-high with four hits, reaching base in all five plate appearances. Emmanuel Rodriguez drew three walks and drove in a run with a base hit. His 22 walks ranks second in the Florida State League.
Fort Myers (11-9) got on the board early in the first inning. Millerwalked before coming around to score on a throwing error from Lakeland (11-11) second baseman Alvaro Gonzalez, who was attempting to double off Noah Cardenas.
The Flying Tigers answered in the bottom of the second inning. With one out, Roberto Campos doubled off the wall in left. He came home to score after two wild pitches from Mussels starter Travis Adams. With two outs in the inning, Daneurys De La Cruz homered to right center to put Lakeland up 2-1.
In the top of the third with one out, Jake Rucker *walked and advanced on a single by Miller. *Emmanuel Rodriguez then singled to center as Rucker scored from second to tie the game 2-2.
In a tie game in the top of the fourth, Kyle Schmidt led off the inning with a single. He then scored from first on a double from Keoni Cavaco, giving the Mussels a 3-2 lead.
Adams departed after just 65 pitches over five innings, striking out four while giving up two runs on three hits.
In the top of the sixth after a Kala'i Rosario *single, *Mikey Perez cranked a long home run to left field to extend the lead to 5-2.
Lakeland's Manuel Sequera homered in the bottom half of the inning to make it 5-3.
In a 6-4 game in the bottom of the eighth, Sequera reached first on an error from Cavaco before scoring on a double from Eduardo Valencia. After a pitching change, Izaac Pacheco drilled a single to center to tie the game 6-6. From there,* Jaylen Nowlin* (2-1) tossed 1.2 scoreless innings, striking out three Flying Tigers.
With the automatic runner starting at second, Rosario delivered a double off the top of the wall in left field, scoring Cavaco to give the Mussels' a 7-6 advantage. Matthew Swain earned the save after catching the ghost runner trying to steal third and then retiring the next two batters.
The Mighty Mussels will look to even the series at 6:30 p.m. Fort Myers will send RHP* Pierson Ohl *(0-1, 7.50) to the hill to oppose Lakeland LHP Brant Hurter (1-1, 1.72). Coverage begins at 6:15 EDT on the Mighty Mussels Baseball Network.