Mussels Power Past Blue Jays 7-3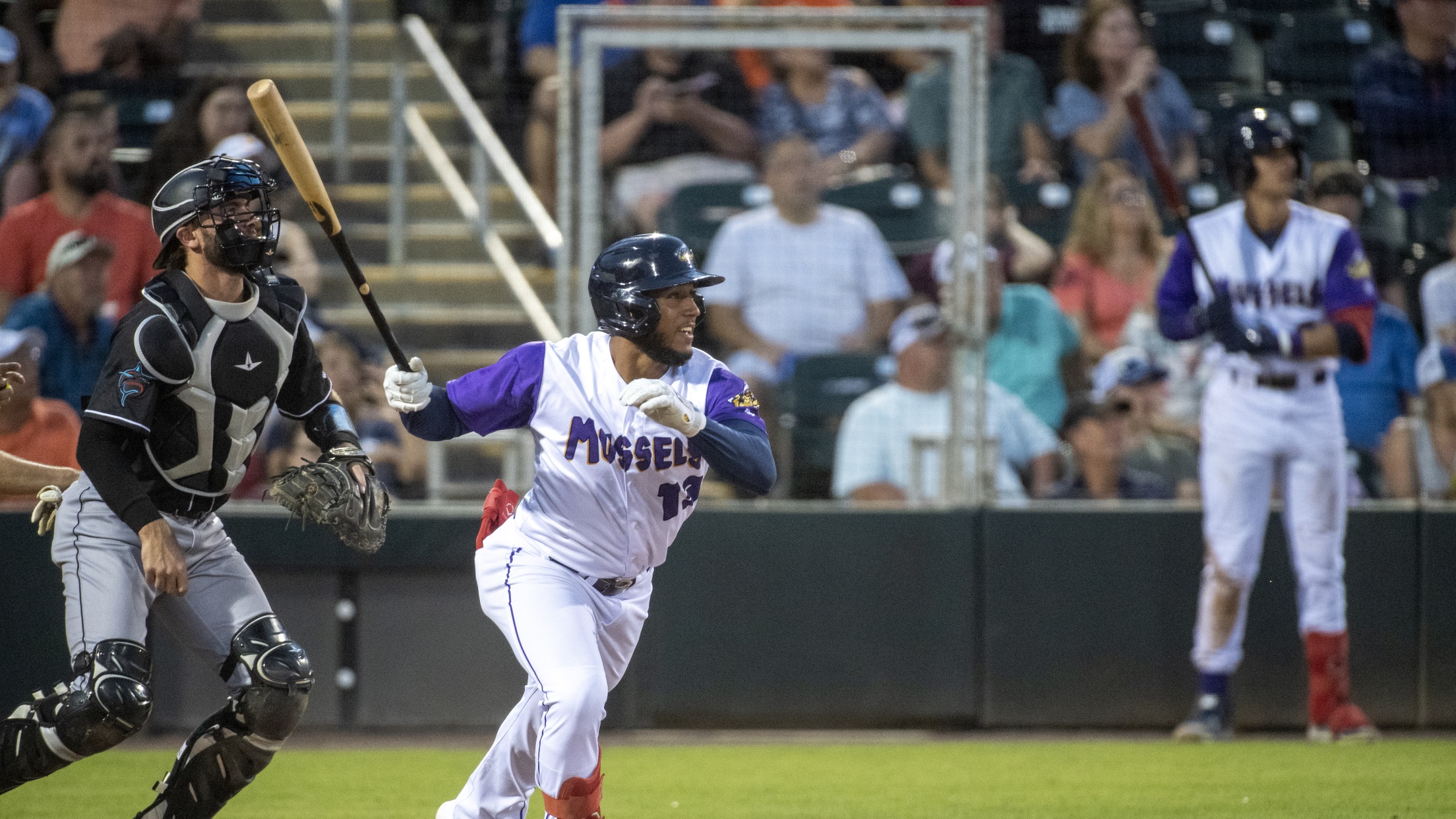 DUNEDIN, Fla. (April 23, 2022) – The Fort Myers Mighty Mussels mashed three home runs Saturday, powering past the Dunedin Blue Jays 7-3 at TD Ballpark. All three long balls left the bat with exit velocities in the triple-digits. The Mussels' (10-4) are now the first team in the Florida
DUNEDIN, Fla. (April 23, 2022) – The Fort Myers Mighty Mussels mashed three home runs Saturday, powering past the Dunedin Blue Jays 7-3 at TD Ballpark.
All three long balls left the bat with exit velocities in the triple-digits. The Mussels' (10-4) are now the first team in the Florida State League to reach 10 wins.
With Fort Myers up 1-0 in the fourth, Kala'i Rosario cranked a solo shot to left for his first homer of the season.
Leading by two in the fifth, Noah Miller was hit by a pitch with one out. The next batter was Emmanuel Rodriguez, who lifted a home run out to center field to make it 4-0. Rodriguez now leads the FSL with five home runs through the first 14 games.
Immediately after the Rodriguez dinger, Kyler Fedko smacked a solo shot out to right to cap the inning at 5-0 Mussels.
Fort Myers plated two runs in the sixth on four walks and two hit batters to extend the lead to 7-0.
The Blue Jays (5-9) battled back for three runs against the Mussels' bullpen, but
Matt Swain worked a perfect ninth to finish off the win.
The Mussels will go for the series victory at 12 p.m. on Sunday. RHP Travis Adams is set to make the start for Fort Myers, opposed by RHP Rafael Ohashi of the Blue Jays. Coverage begins at 11:45 a.m. on the Mighty Mussels Baseball Network.