Mussels Roar Past Jupiter, Stay Perfect with 12-0 Victory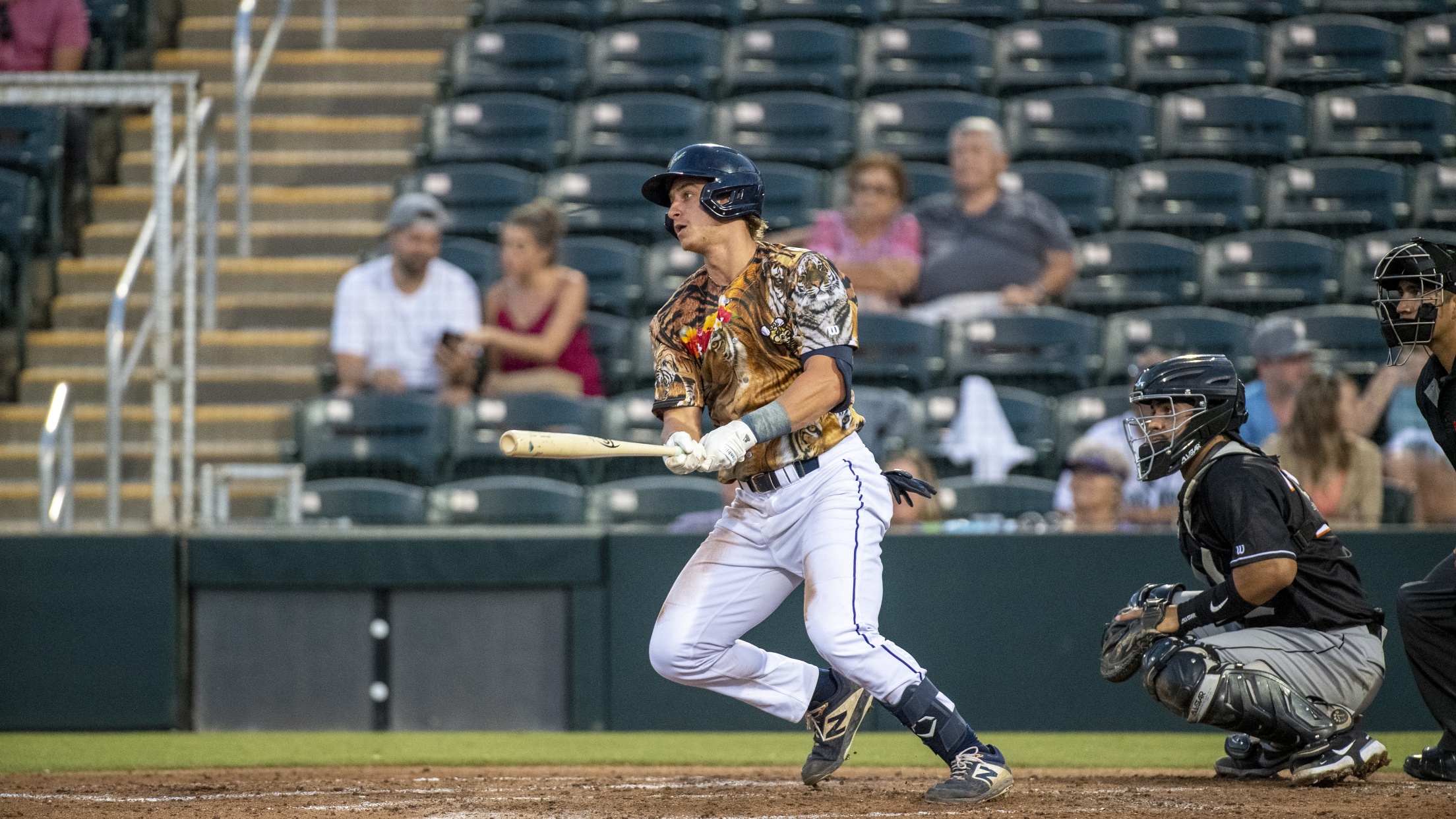 FORT MYERS, Fla. (April 15, 2022) – The Fort Myers Mighty Mussels roared past Jupiter in their Tiger-themed jerseys Friday, swatting four home runs while blowing out the Hammerheads 12-0 at Hammond Stadium. The franchise has begun the season 7-0 for just the third time in the Fort Myers era
FORT MYERS, Fla. (April 15, 2022) – The Fort Myers Mighty Mussels roared past Jupiter in their Tiger-themed jerseys Friday, swatting four home runs while blowing out the Hammerheads 12-0 at Hammond Stadium.
The franchise has begun the season 7-0 for just the third time in the Fort Myers era (Since 1992).
Emmanuel Rodriguez cranked a pair of impressive solo shots in the later innings, banking the first one off the top of the batter's eye in center before going to the opposite field for his second. The 19-year-old is now batting .409 with four home runs and 12 walks through his first seven games (1.618 OPS).
Mussels' starter John Stankiewicz (2-0) was thoroughly dominant on the mound, striking out 11 batters over six scoreless innings. He allowed only three hits and retired the final 14 batters he faced. Stankiewicz has allowed only two runs over 11 innings this season.
Fort Myers wasted no time jumping in front against Double-A rehabber Josh Roberson (0-1). The Mussels showed patience, drawing five walks to jump out to a 3-0 lead after one inning.
After the Mighty Mussels extended the lead to 4-0 on a Daniel Ozoria single, Kyler Fedko ripped a two-run home run left to make it 6-0 after five innings.
In the seventh inning, Rodriguez led off with his first homer before Noah Cardenas walked and Fedko singled. The next batter was Kyle Schmidt, who pulled a line drive three-run homer out to left to expand the lead to 11-0.
Fort Myers will go for their eighth straight win on Saturday at 7 p.m. David Festa (1-0, 0.00) makes the start against Gabe Bierman (0-0, 0.00) of Jupiter. Coverage begins at 6:45 p.m. on the Mighty Mussels Baseball Network.