Mussels Set Season-High in a 9-1 Blowout of Tigers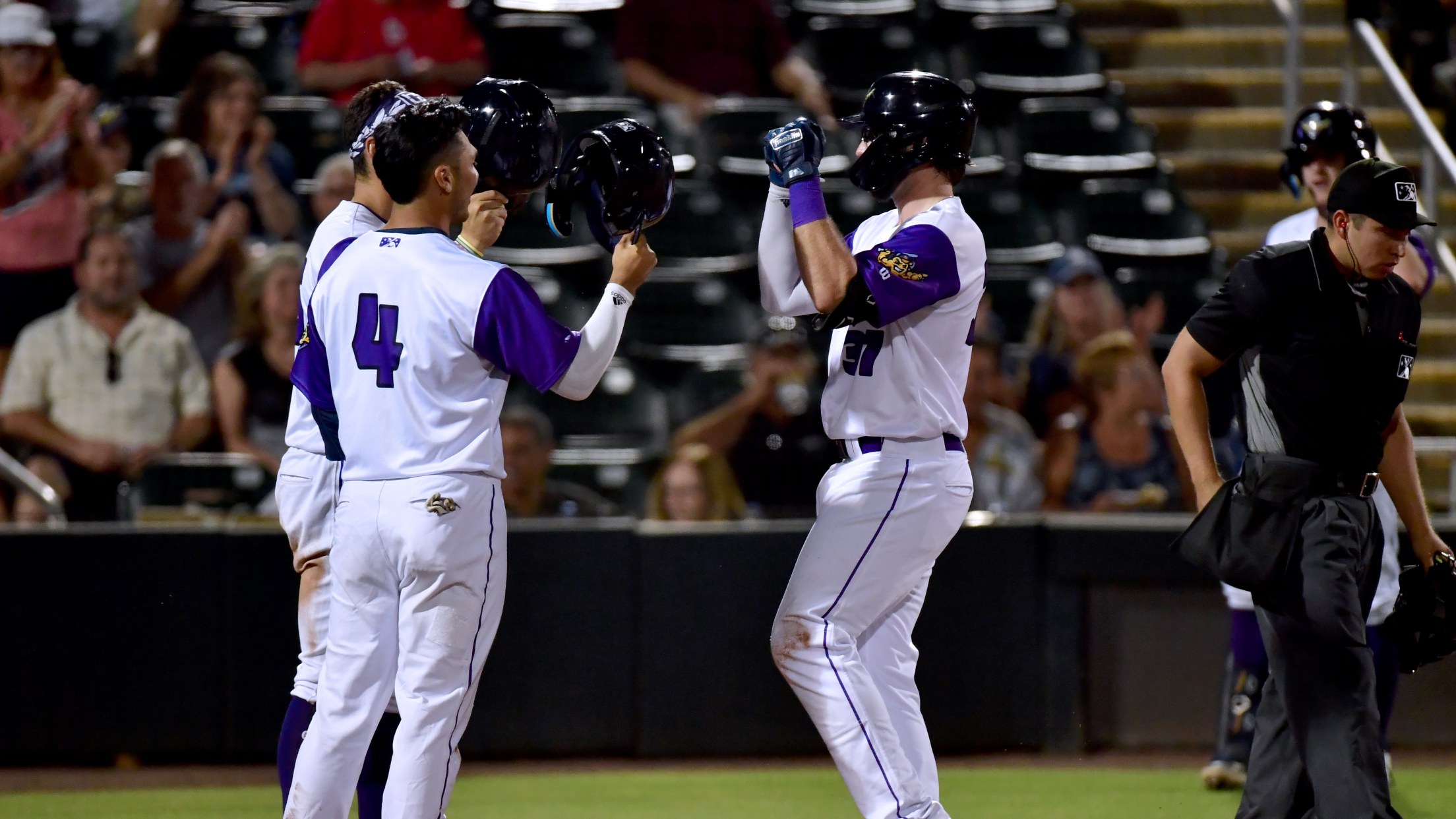 LAKELAND, Fla (May 6, 2022) – The Mighty Mussels bats exploded for a season-high 15 hits Thursday in a commanding 9-1 win over the Lakeland Flying Tigers at Joker Marchant Stadium. Noah Miller went 3-for-5 with a double and home run in the win, and has led the charge for
LAKELAND, Fla (May 6, 2022) – The Mighty Mussels bats exploded for a season-high 15 hits Thursday in a commanding 9-1 win over the Lakeland Flying Tigers at Joker Marchant Stadium.
*Noah Miller *went 3-for-5 with a double and home run in the win, and has led the charge for Fort Myers (13-9). He's gone 8-for-15 in the series, collecting four extra-base hits (1.588 OPS).
Pierson Ohl (1-1) tossed a gem, going five strong innings to earn his first professional win. The right-hander allowed just one run and four hits, retiring the last eight Lakeland (11-13) batters he faced.
To lead off the game, Jake Rucker *roped a double a right center. After a *Kyler Fedko walk, Noah Cardenas drilled a single to left center to give Fort Myers a 1-0 lead. The next batter was Keoni Cavaco, who also singled to left center to cap the inning at 2-0 Mussels.
Still leading 2-0 in the third, *Emmanuel Rodriguez *led off the inning with a walk before Fedko drove him in with a single to make it 3-0.
In the bottom of the third, Tigers catcher Mike Rothenberg singled to lead off the inning before a base hit from Carlos Mendoza drove him in to cut the deficit to 3-1.
With the same score in top of the seventh, *Daniel Ozoria *hit an infield single to short. Two batters later, Miller doubled to right center to put his club up 4-1.
The rally culminated in the eighth as Cavaco doubled and then scored on a single from Dylan Neuse. Two batters later, Rucker laced a double to chase home Neuse and make it 6-1. Miller followed and powered his first career home run to right center to put the Mussels up 8-1.
Fort Myers added one more in the ninth as Fedko singled and came home to score on three consecutive wild pitches, making it 9-1.
The Mussels' bullpen combined for four scoreless innings to keep the Flying Tigers' bats quiet for the night.
The Mighty Mussels look to continue hitting against the Flying Tigers on Saturday. Coverage begins at 5:45 EDT on the Mighty Mussels Baseball Network.