Abrahan Gutierrez leads offense in 12-5 win
Gutierrez goes 3-for-5 with two doubles, and the Hoppers ride a seven-run inning to win over BlueClaws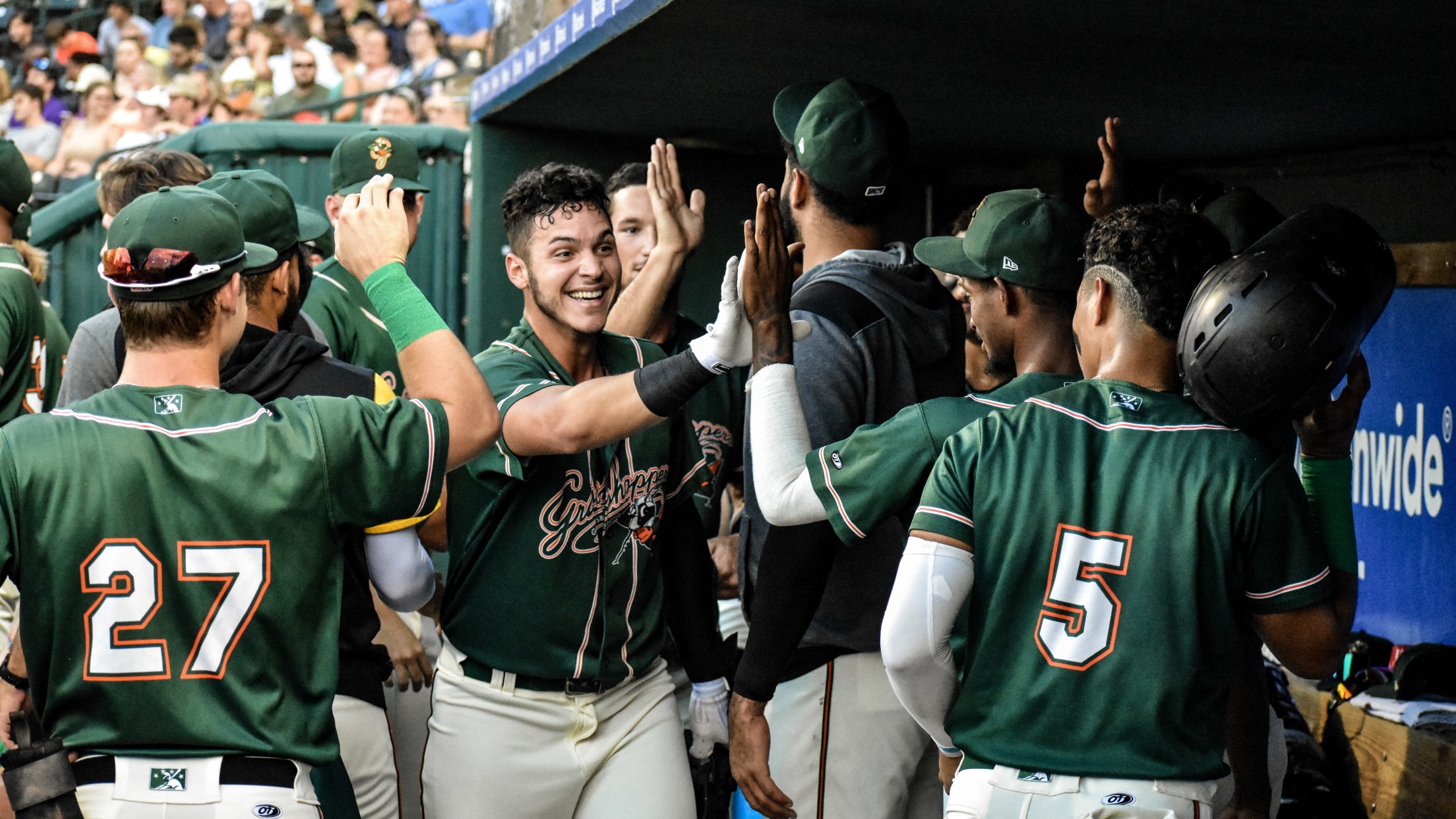 Greensboro's Abrahan Gutierrez gets congratulations from teammates in the Grasshoppers dugout. (Kaylen Ayres/contributed photo)
GREENSBORO ― Abrahan Gutierrez went 3-for-5 with two doubles, two RBIs and two runs scored, leading the Greensboro Grasshoppers to a 12-5 victory over the Jersey Shore BlueClaws at First National Bank Field on Friday night. Gutierrez's two-run double capped a seven-run rally in the bottom of the second inning
GREENSBORO ― Abrahan Gutierrez went 3-for-5 with two doubles, two RBIs and two runs scored, leading the Greensboro Grasshoppers to a 12-5 victory over the Jersey Shore BlueClaws at First National Bank Field on Friday night.
Gutierrez's two-run double capped a seven-run rally in the bottom of the second inning as the Hoppers blew the game open early.
Ernny Ordonezand Jase Bowen both hit two-run singles in the big inning.
Jacob Gonzalez went 2-for-4 with an RBI, and Dariel Lopez hit a double and drove in two runs in his return to the lineup.
Gonzalez reached base three times in all. He was hit by a pitch in the third inning, and he stole home with two outs in the inning and Luke Brown at bat.
Right-hander Santiago Florez (2-3) picked up the win in relief, allowing one run on three hits in 3⅔ solid innings.
The Hoppers (46-58 overall) have won back-to-back games after losing seven of nine. Greensboro is 19-20 in the second half of the South Atlantic League season and trails first-place Brooklyn by 3½ games in the North Division standings.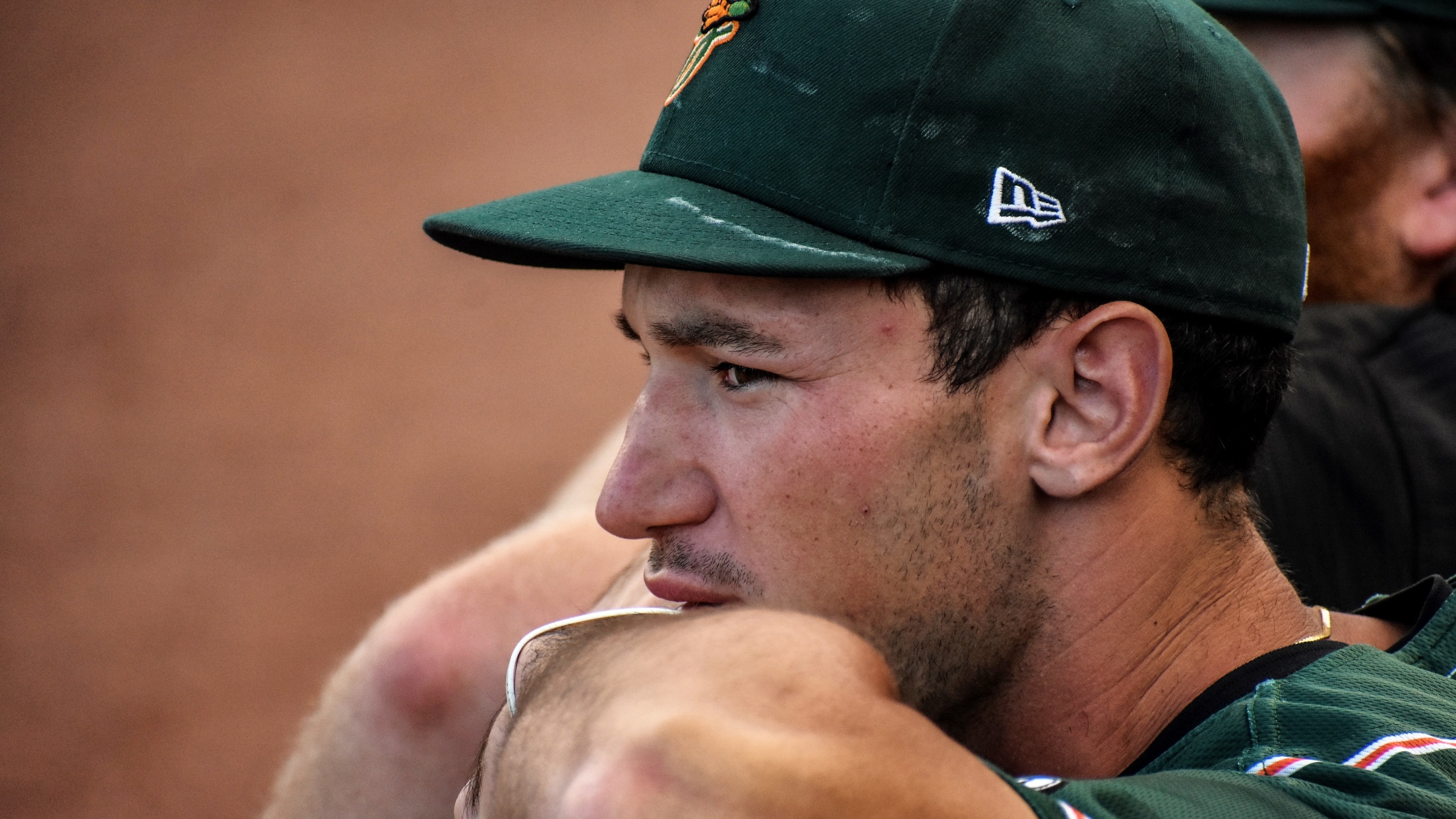 NOTES
Prized prospect Endy Rodriguez, the Sally League's player of the month for July, hit the ground running in Class-AA after his promotion to the Altoona Curve this week. Rodriguez, who batted .302 with 16 home runs and 55 RBIs in 88 games for the Hoppers, has hit safely in all four games since joining the Curve, going 4-for-15 with a home run, a double, three RBIs and two runs scored.
Right fielder Jase Bowen went 1-for-4 with a walk and two runs scored Friday night, and he has hits in back-to-back games after an 0-for-8 start in Greensboro. Bowen was promoted from Bradenton on Monday to fill Rodriguez's roster spot. The 21-year-old outfielder was Pittsburgh's 11th-round pick in the 2019 draft, and he was the Florida State League's player of the month in July. He still leads the FSL with 66 RBIs and 60 runs scored. In 98 games with the Marauders, he batted .278 with 102 hits, 17 doubles, 14 home runs and 20 stolen bases.
Shortstop Dariel Lopez left Wednesday's game early after a flyout, and he sat out Thursday before returning to the starting lineup Friday. Lopez had an 18-game hitting streak snapped on the road in Bowling Green. He had a 13-game hitting streak before that, and since June 25 he has hit safely in 34 of his last 37 games.
In his career at the News & Record, journalist Jeff Mills won 10 national and 12 state writing awards from the Associated Press Sports Editors, the Society for Features Journalism, and the N.C. Press Association.