Hoppers lose series opener on Drive's 3-run homer
Greensboro's Yoyner Fajardo goes 4-for-4 in losing effort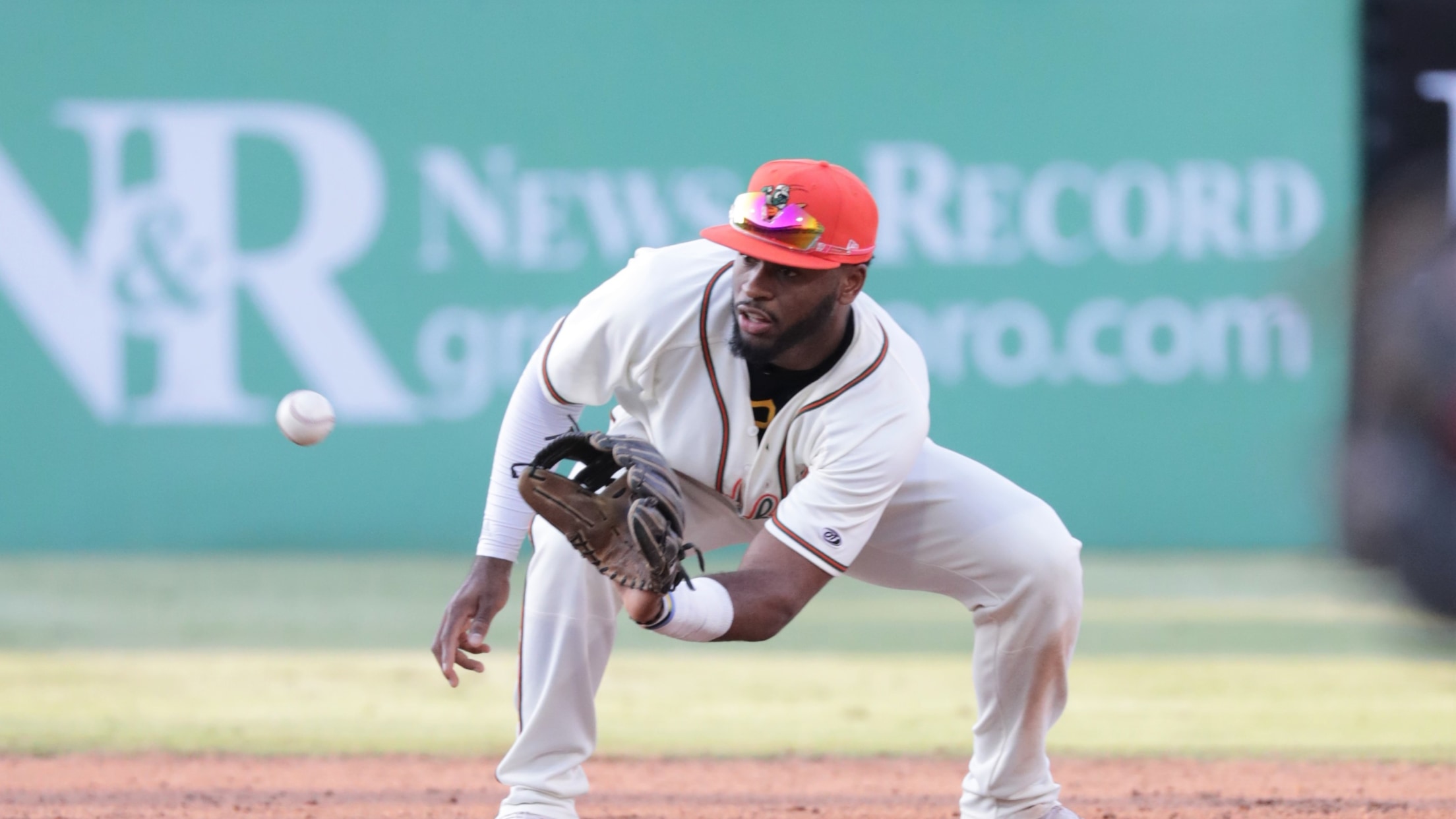 Greensboro Grasshoppers second baseman Yoyner Fajardo. (Derrick Brady/bcookmedia)
GREENSBORO ― Nathan Hickey hit a three-run home run to account for all of Greenville's offense, and the Drive hung on for a 3-2 victory over the Greensboro Grasshoppers at Fluor Field on Tuesday night. Yoyner Fajardo went 4-for-4 with two stolen bases to lead the Hoppers, who have lost
GREENSBORO ― Nathan Hickey hit a three-run home run to account for all of Greenville's offense, and the Drive hung on for a 3-2 victory over the Greensboro Grasshoppers at Fluor Field on Tuesday night.
Yoyner Fajardo went 4-for-4 with two stolen bases to lead the Hoppers, who have lost 10 of their last 15 games. Greensboro (48-63) is 21-25 in the second half of the South Atlantic League season and trails North Division leader Hudson Valley by five games in the standings.
Eli Wilson went 1-for-3 with a walk and a run scored for Greensboro, and Dariel Lopez was 1-for-3. Lopez has reached base in four consecutive games, and in 39 games since July 1 he's batting .335 with eight home runs, six doubles and 26 RBIs.
Right-hander Jack Carey (4-5) took loss in relief, striking out three in his only inning of work but allowing Hickey's three-run homer.
NOTES
Greensboro is 18-17 in one-run games this season.
Right-hander Jared Jones, a 20-year-old rated by MLB Pipeline as the No. 10 prospect in Pittsburgh's farm system, started the game and pitched four scoreless innings before being lifted after throwing 76 pitches. Jones is 5-6 with a 4.83 ERA in 23 starts, and he ranks second in the South Atlantic League with 127 strikeouts in 110 innings.
Abrahan Gutierrez picked up his 50th RBI on a ground out, and Luke Brown drove in a run on a sacrifice fly.
The Hoppers went 0-for-9 with runners in scoring position Tuesday, and they stranded seven baserunners.
In his career at the News & Record, journalist Jeff Mills won 10 national and 12 state writing awards from the Associated Press Sports Editors, the Society for Features Journalism, and the N.C. Press Association.