Hoppers take 9-8 lead in 'Battle of I-40' rivalry series
Abrahan Gutierrez's towering home run pushes Greensboro ahead of Winston-Salem in season series
Greensboro's Abrahan Gutierrez (from left) celebrates with Jacob Gonzalez and Endry Rodriguez after Gutierrez's 428-foot home run Saturday. (Kaylen Ayres/contributed photo)
GREENSBORO ― Abrahan Gutierrez hit a towering three-run home run and winning pitcher Cristian Charle worked three strong innings of relief, leading the Greensboro Grasshoppers to a 7-3 victory over the Winston-Salem Dash at First National Bank Field on Friday night. Endy Rodriguez went 2-for-4 and stole home on the
GREENSBORO ― Abrahan Gutierrez hit a towering three-run home run and winning pitcher Cristian Charle worked three strong innings of relief, leading the Greensboro Grasshoppers to a 7-3 victory over the Winston-Salem Dash at First National Bank Field on Friday night.
Endy Rodriguez went 2-for-4 and stole home on the back end of a double steal, and Dariel Lopez hit a key two-run triple for the Hoppers, who pulled ahead in the "Battle for I-40" rivalry series against the Dash for the first time this year.
Greensboro has won five of the last six games between the rivals and leads the season series 9-8. The Hoppers have outscored the Dash 117-89, but Winston-Salem has gone 5-2 head-to-head in one-run games.
Gutierrez put the Hoppers ahead for good Friday night with his ninth home run of the season. In the bottom of the first inning, Winston-Salem starter Cristian Mena (1-2) got two quick outs, then walked Jacob Gonzalez and gave up Rodriguez's single. Gutierrez then hit a 2-0 pitch 428 feet, high over the Wrangler sign in center field.
Charle (1-0) worked three scoreless innings of middle relief to win, facing just one batter over the minimum.
Winston-Salem loaded the bases with no outs against Logan Hofmann when Charle came out of the bullpen. Charle gave up a two-run single to the first hitter he faced, but then got a flyout and a double-play grounder to get out of the jam protecting a 4-3 lead.
The bottom third of Greensboro's batting order was productive. Francisco Acuña and Luke Brown both went 2-for-4 with runs scored and stolen bases, and newcomer Angel Basabe hit an RBI double.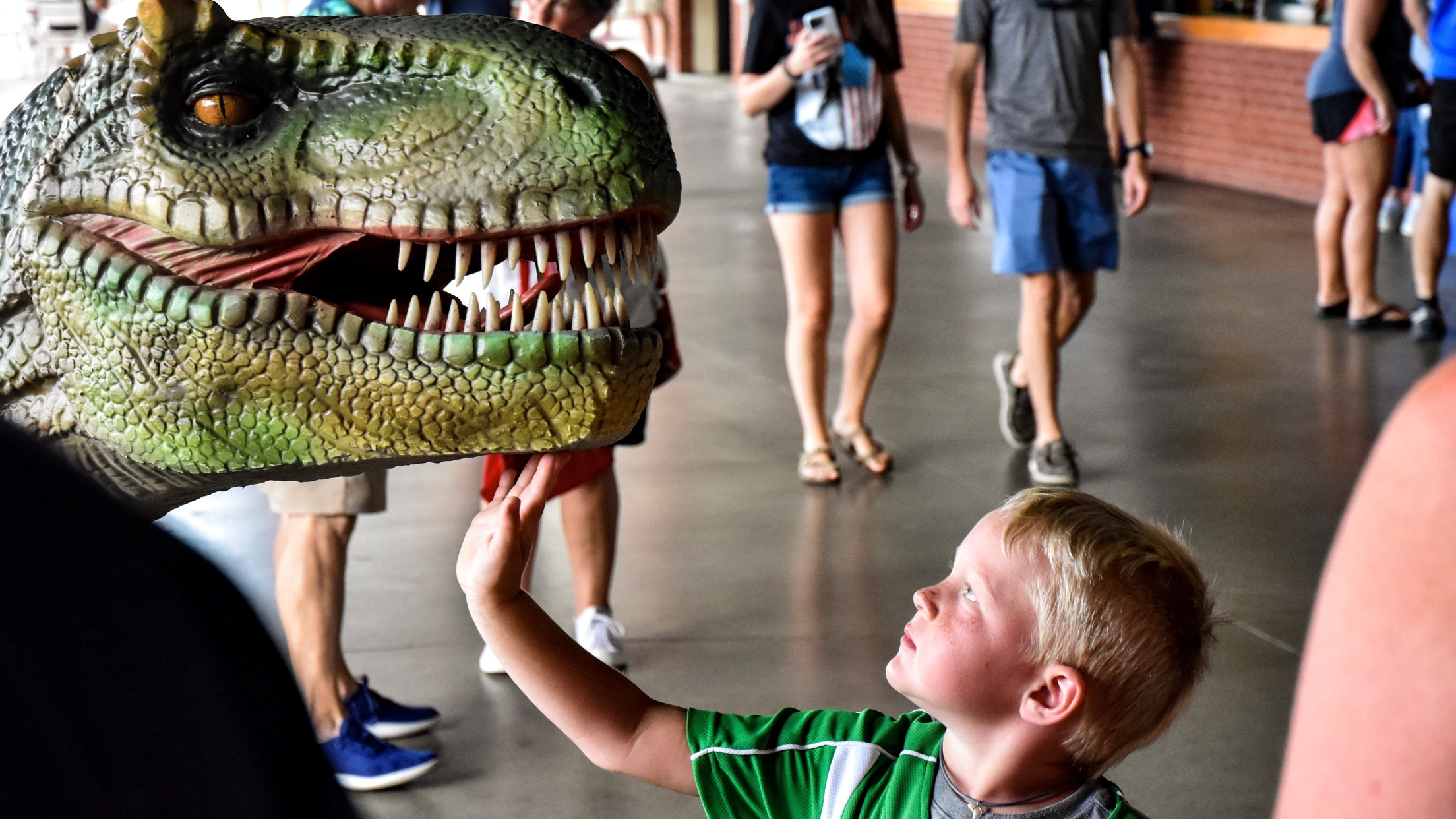 NOTES
It was Dino Day at the ballpark, with a giant inflatable dinosaur on the left-field concourse and life-like dinosaur puppets throughout the ballpark.
Big Matt Eckelman and hard-throwing Jack Carey pitched scoreless eighth and ninth innings, combining with Charle to close the game with five shutout innings.
In the eight games since the All-Star break, Endy Rodriguez is 14-for-28 (.500) with six home runs, eight walks, 14 runs scored and 11 RBIs, raising his season batting average to .297. Rodriguez has an active 26-game on-base streak. The versatile 22-year-old is rated by MLB Pipeline as Pittsburgh's No. 6 prospect, and he has played four positions ― catcher, first base, second base and left field ― this season.
Designated hitter Jacob Gonzalez went 0-for-3 to snap a string of four consecutive multi-hit games. Even so, Gonzalez is hitting .316 with seven home runs and 30 RBIs in 54 games for the Hoppers. He's a combined .340 hitter in 78 games with Bradenton and Greensboro this season.
In his career at the News & Record, journalist Jeff Mills won 10 national and 12 state writing awards from the Associated Press Sports Editors, the Society for Features Journalism, and the N.C. Press Association.