Countdown is on to the Summer Wine Festival at Fluor Field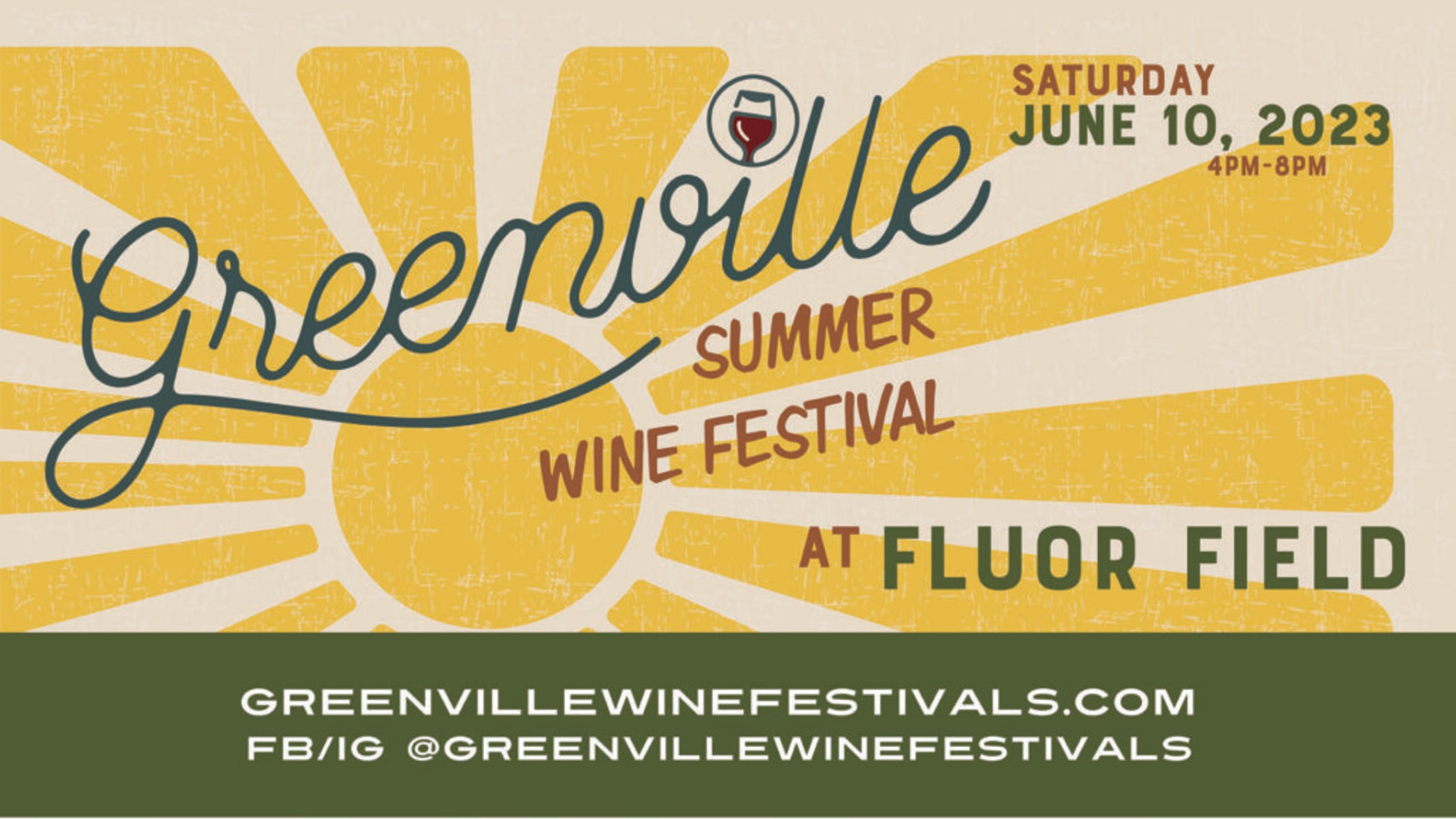 June 10 | 4 p.m. - 8 p.m. | Fluor Field at the West End Who doesn't want to indluge in over 50 wines, beer, live music, and food? Fluor Field is once again the first stop on the Greenville Summer Wine Festivals' tour! Get Tickets: Here Tickets are $45
PLAY BALL Weekend hosted by the Drive in Tryon, NC!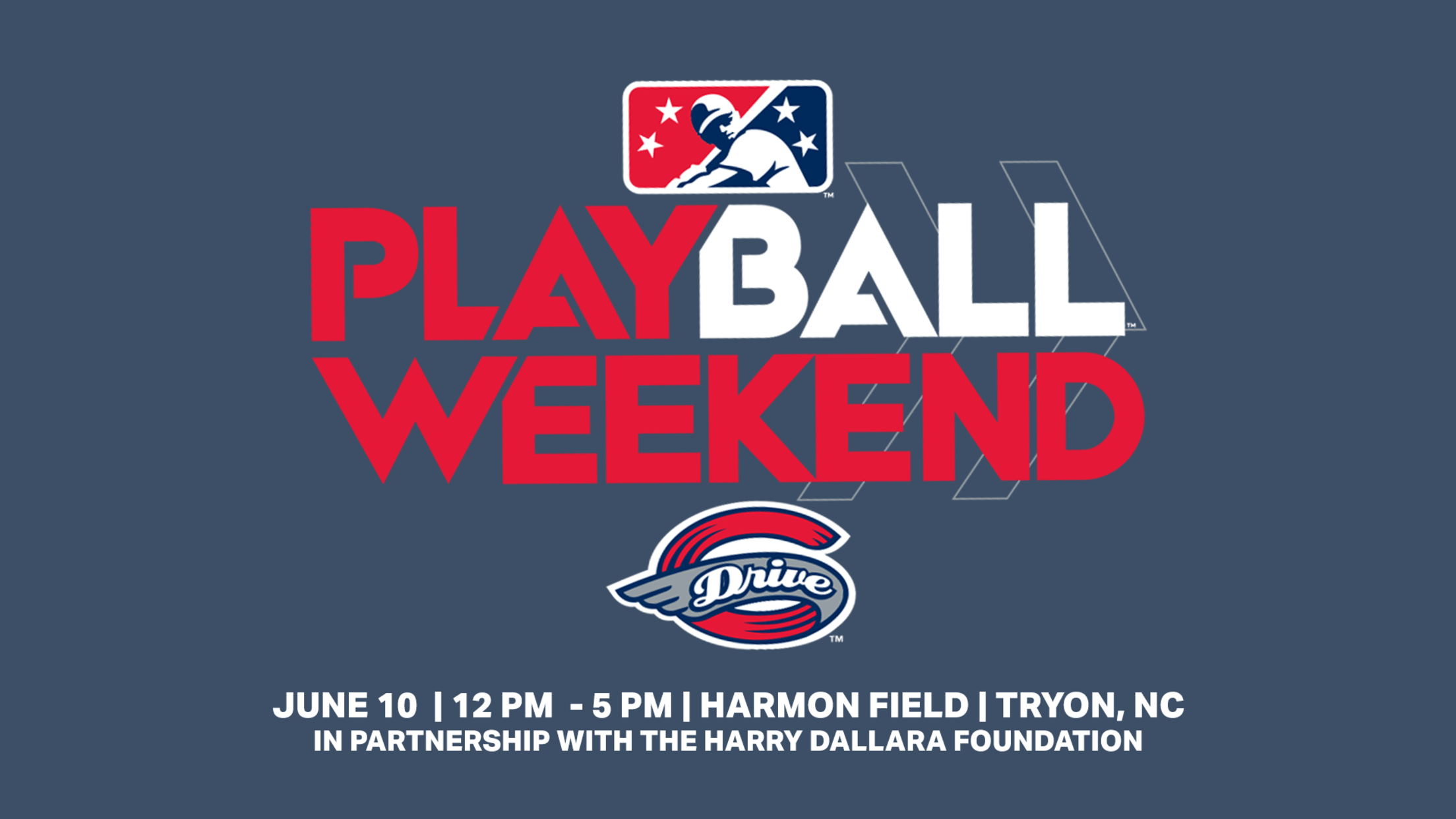 PLAY BALL Weekend is baseball's signature youth engagement activity where each MiLB team holds a single event geared towards exciting the next wave of baseball fans during the same weekend each year. That weekend is June 9-11, 2023, and on June 10 while the Greenville Drive is hard at play
United Way Night at the Drive!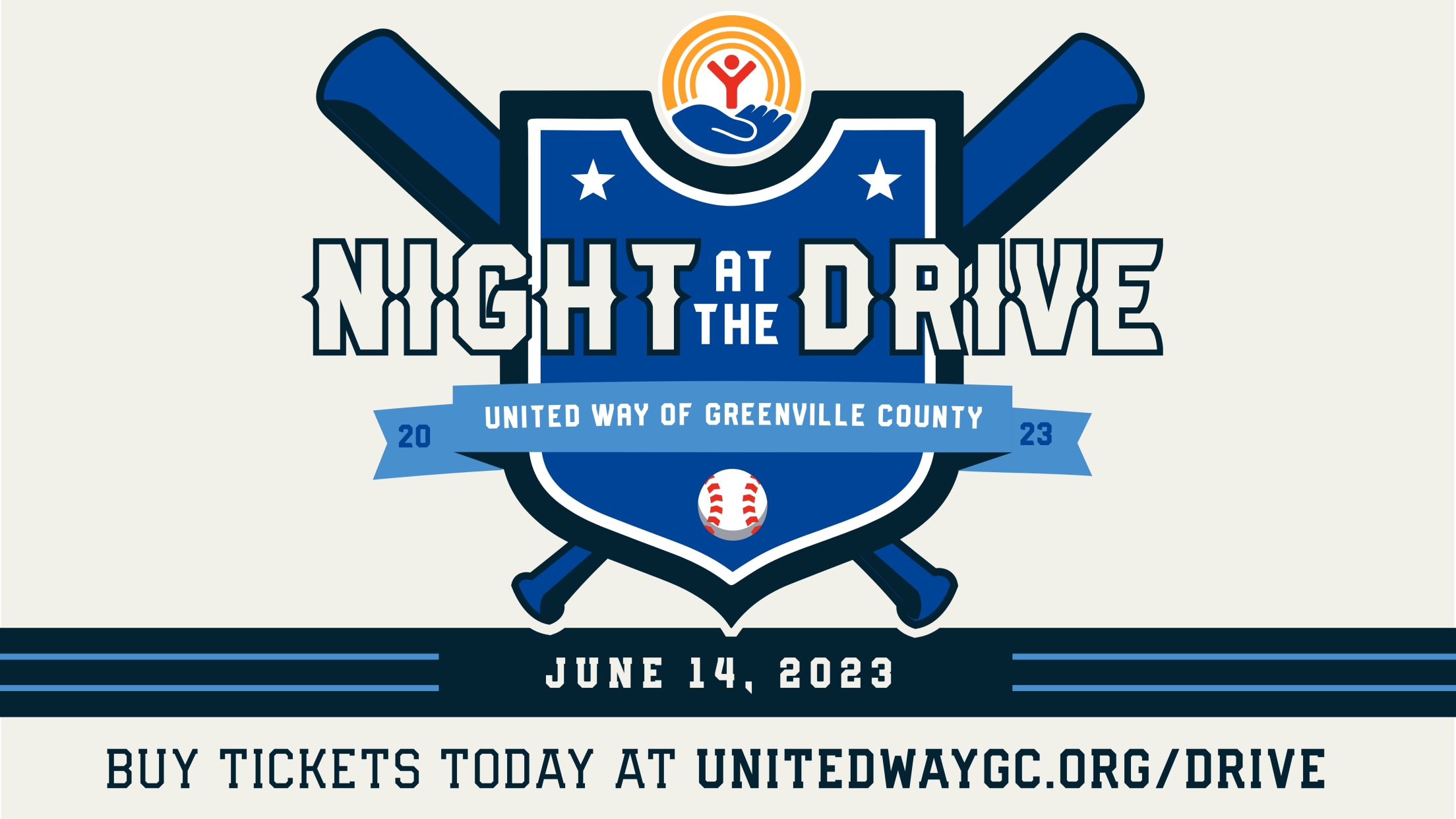 Join United Way of Greenville County and the Greenville Drive for United Way Night at the Drive at Fluor Field on Wednesday, June 14! This annual event celebrates our incredible community as well as the transformational impact United Way makes every day – all while enjoying the fun of a
Hey Ladies! Join us for Surcee Ladies Night at the Drive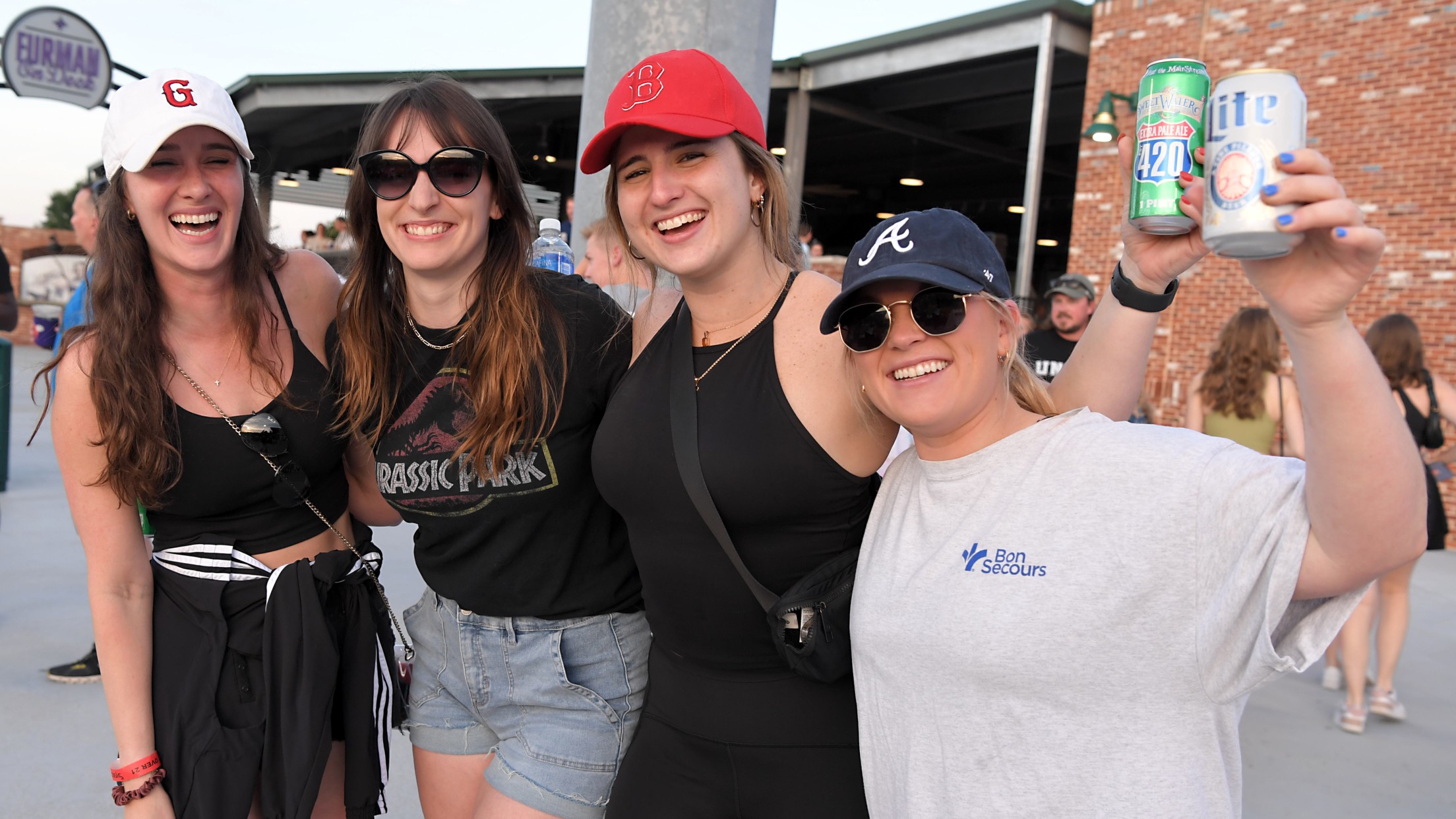 Join Surcee and the Greenville Drive for a ladies night like no other! On June 15, for $15, get admission to the game, opportunities to shop local pop-up shops on the Fluor Field concourse, and a complimentary first drink! Oh, and the first 100 ladies to check in will get
Critically Acclaimed Documentary, The Other Boys of Summer, coming to Fluor Field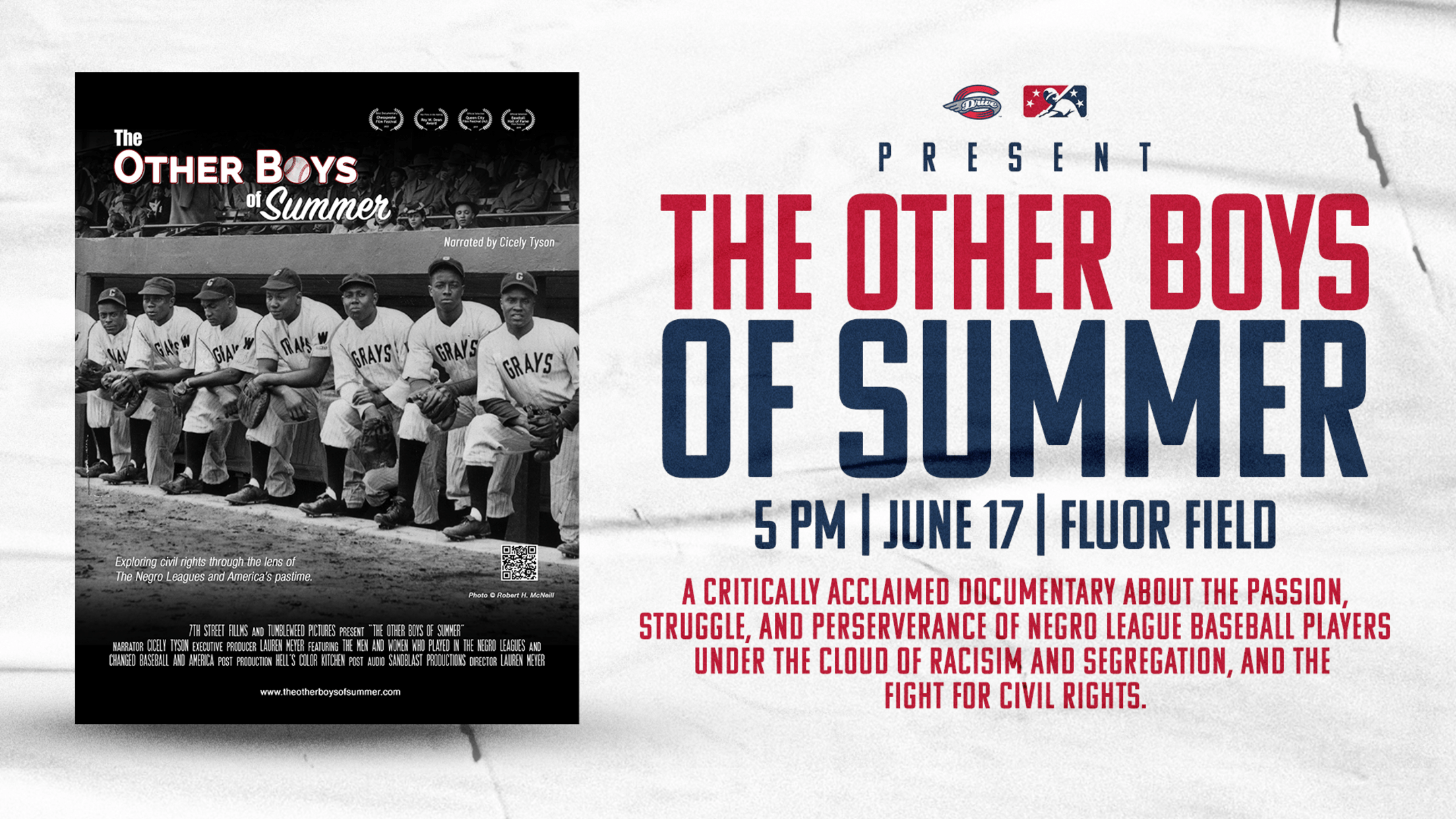 Documentary explores the passion and perseverance of Negro League players during segregation and the fight for civil rights The Greenville Drive announced today that Fluor Field will be the first stop of Major League Baseball's barnstorming tour of the critically acclaimed documentary, The Other Boys of Summer, with a pregame
Save Lives with the Drive and The Blood Connection on June 14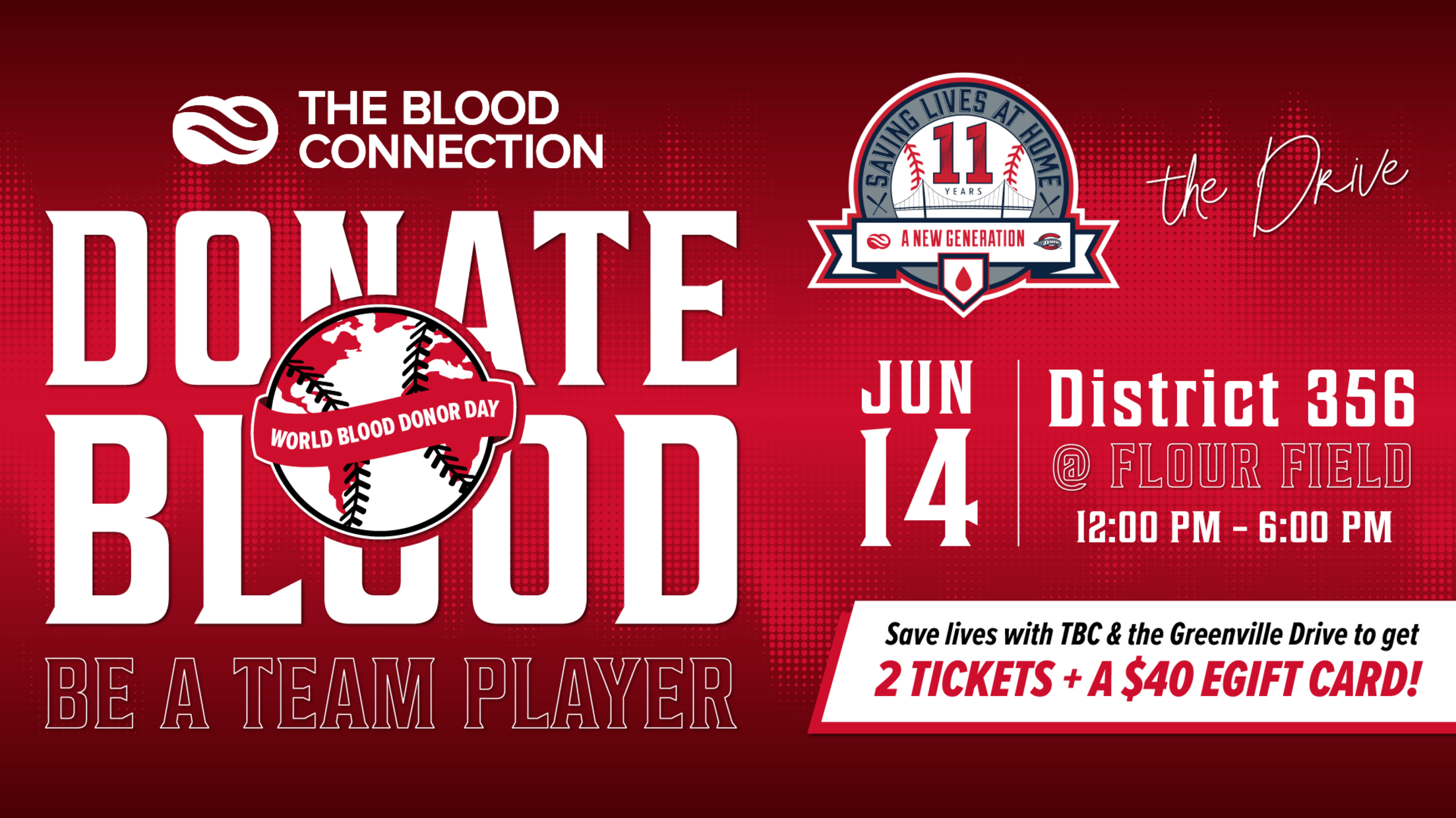 Mark your calendars to join us on District 356 on June 14 for a special blood drive in honor of World Blood Donor Day in partnership with the The Blood Connection! The Blood Connection and the Drive are hosting another Blood Drive as we continue our shared goal of collecting
Bring Dad to the ballgame, picnic and a catch for Father's Day!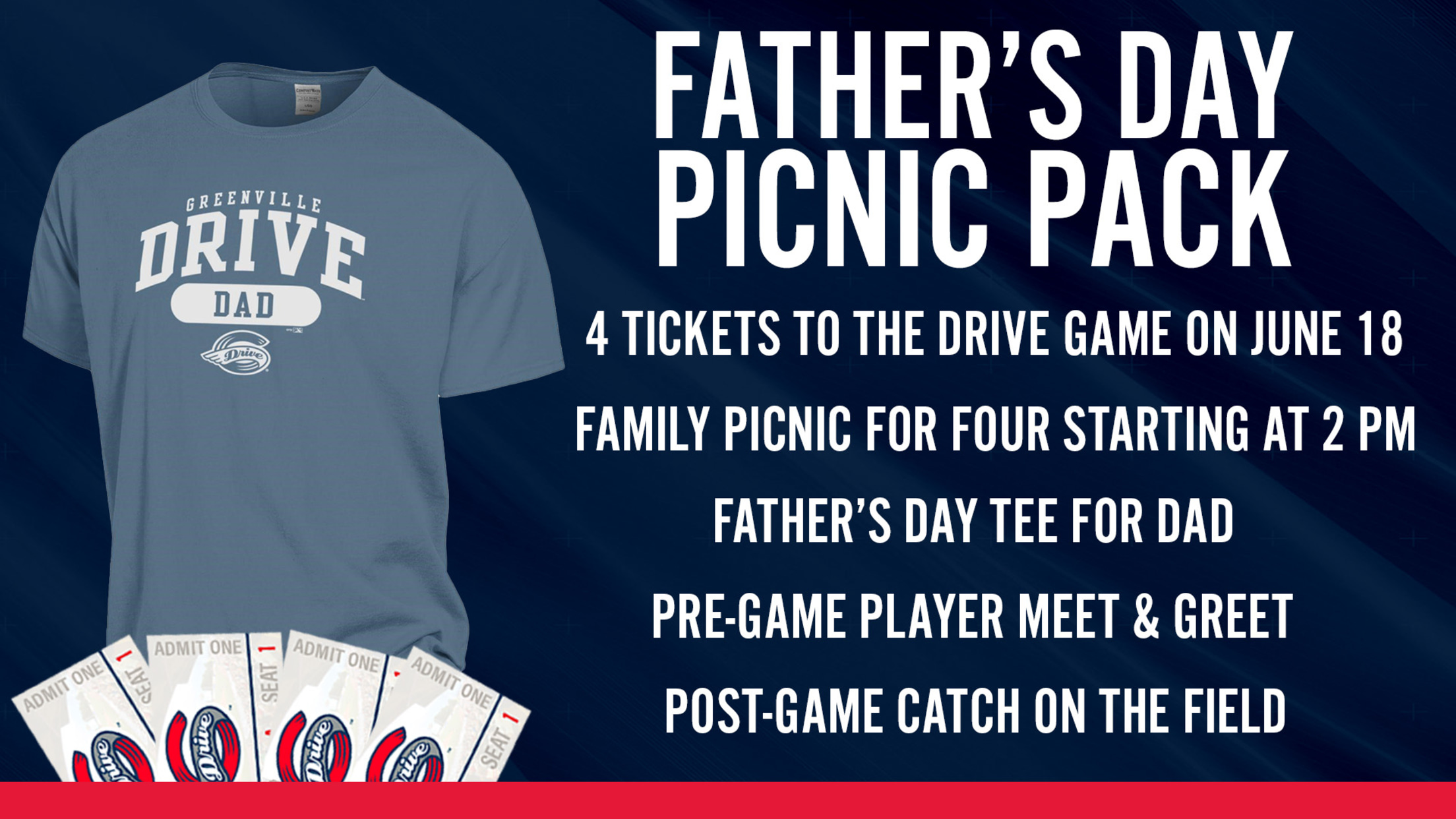 What more could you ask for than Father's Day at the ballpark? The Greenville Drive is home on Sunday, June 18, and is offering a great package the whole family can enjoy! Click HERE to purchase your Father's Day Family 4-Pack! For just $100, you'll receive four tickets to the
Drive stumble 7-6 as Brooklyn walks it off in the ninth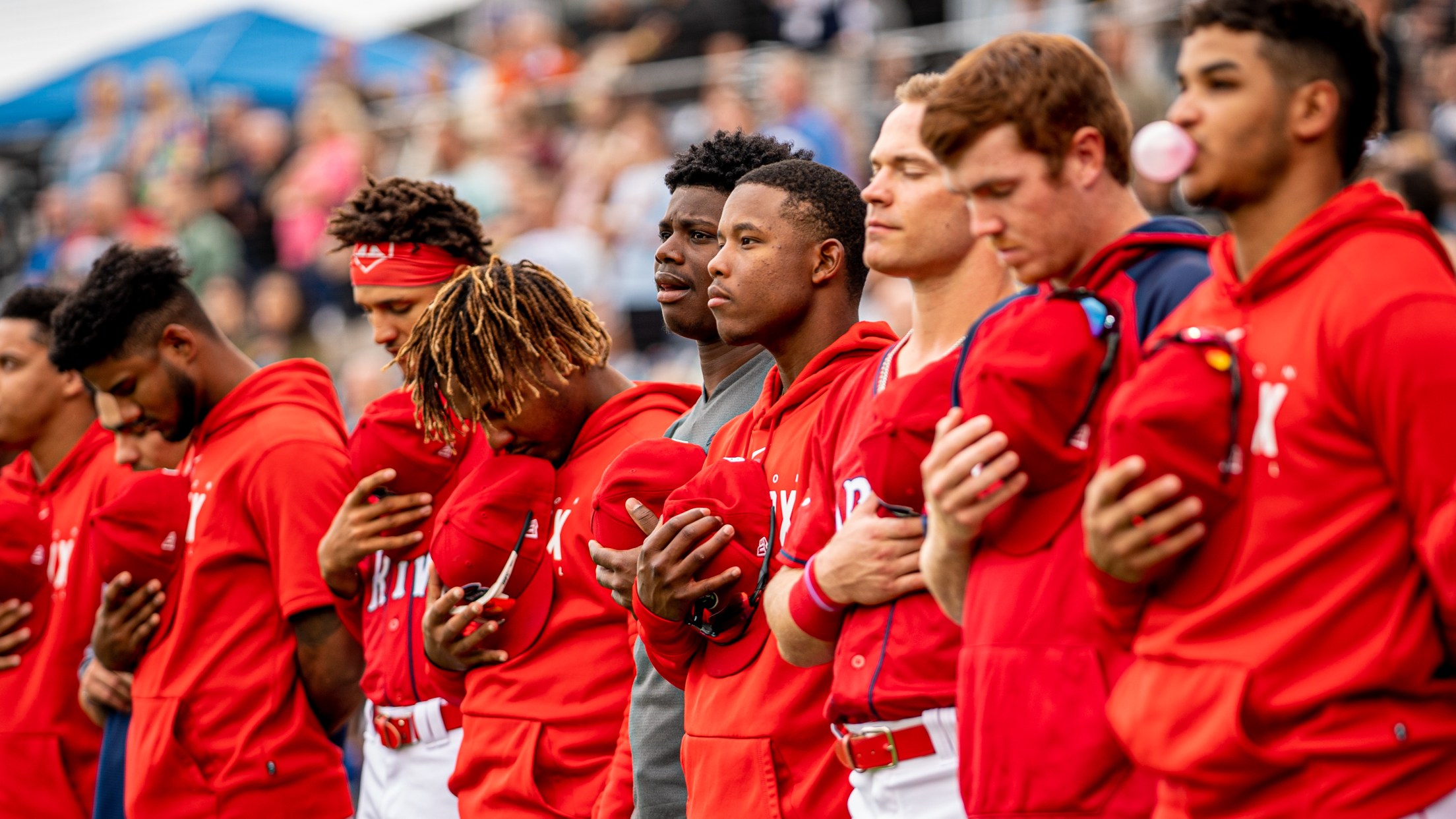 Greenville Drive (29-24) starter Isaac Coffey allowed his first runs since May 12 as his scoreless-inning streak came to an end at 18 innings Wednesday morning, as the Drive stumbled in Brooklyn, relinquishing a 5-2 lead before ultimately falling 7-6 to the Brooklyn Cyclones (23-29) on a walk-off single in
Decker plays hero as Drive notch 5-3 victory in Brooklyn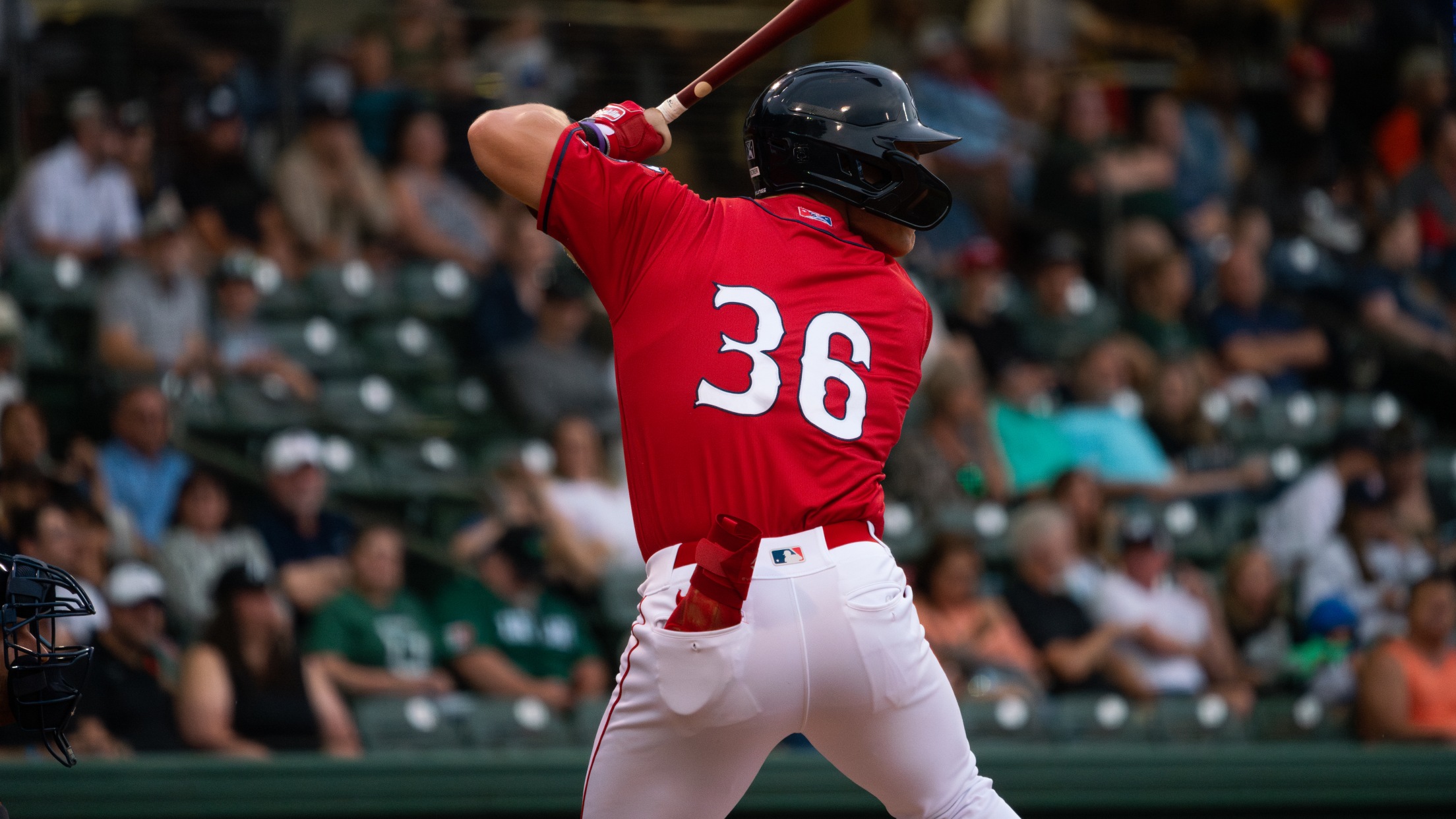 Decker: 2-for-4, 3 RBI, go-ahead homer in ninth Nick Decker had not hit a home run in 60 days, since he launched one on his first at bat of the year against Rome on April 7. It'd be another 72 at bats before he'd smack another. This time it'd be
Drive take series from Hickory with 9-3 Sunday victory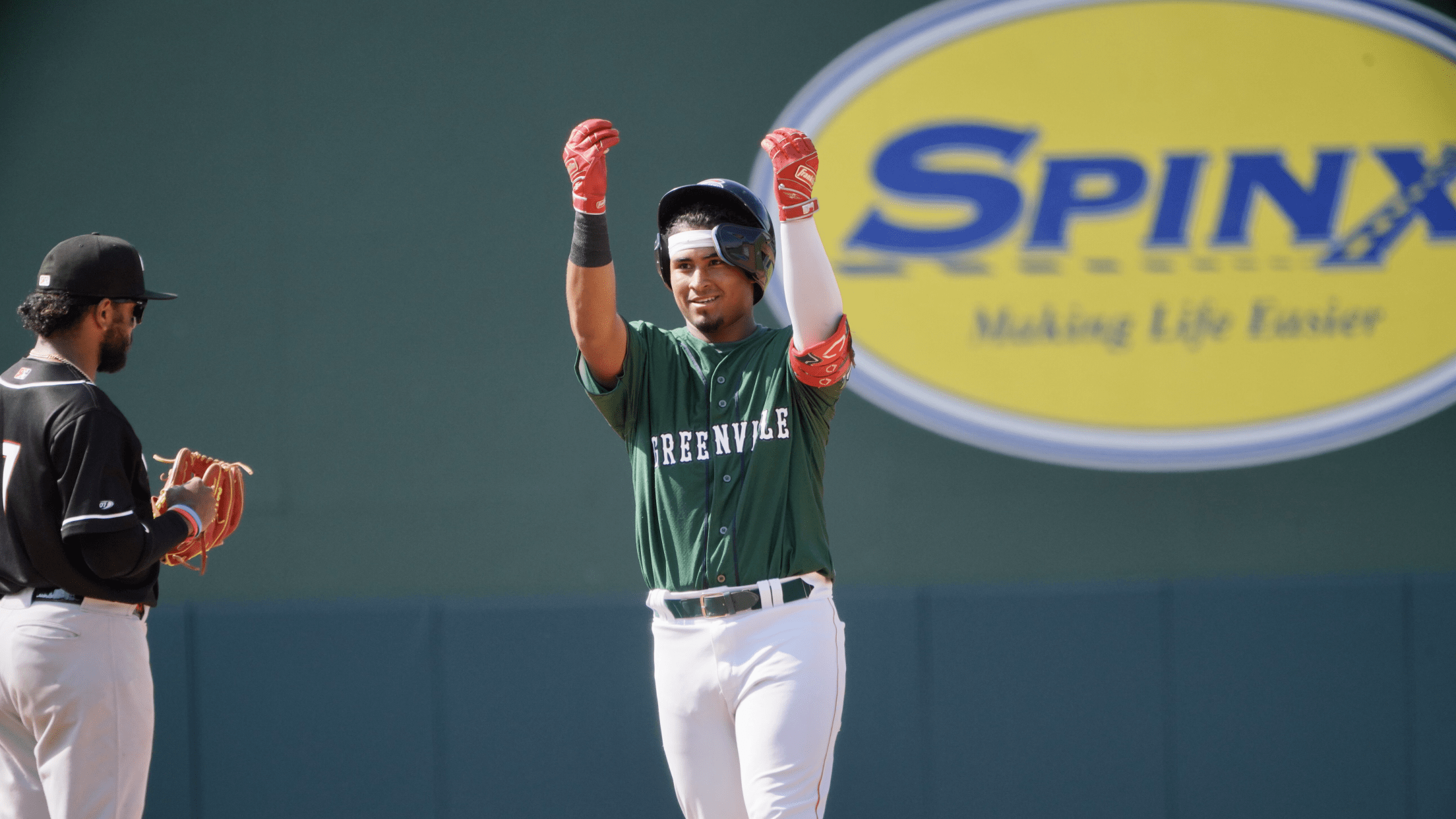 Drive one game out of first place in SAL South With a series victory on the line Sunday afternoon, the Greenville Drive (28-23) fought back from an early two-run hole, using a five-run third inning to ultimately topple the Hickory Crawdads (18-29), 7-3. The Drive received stellar performances at the
Drive offense explodes, Greenville downs Hickory 13-6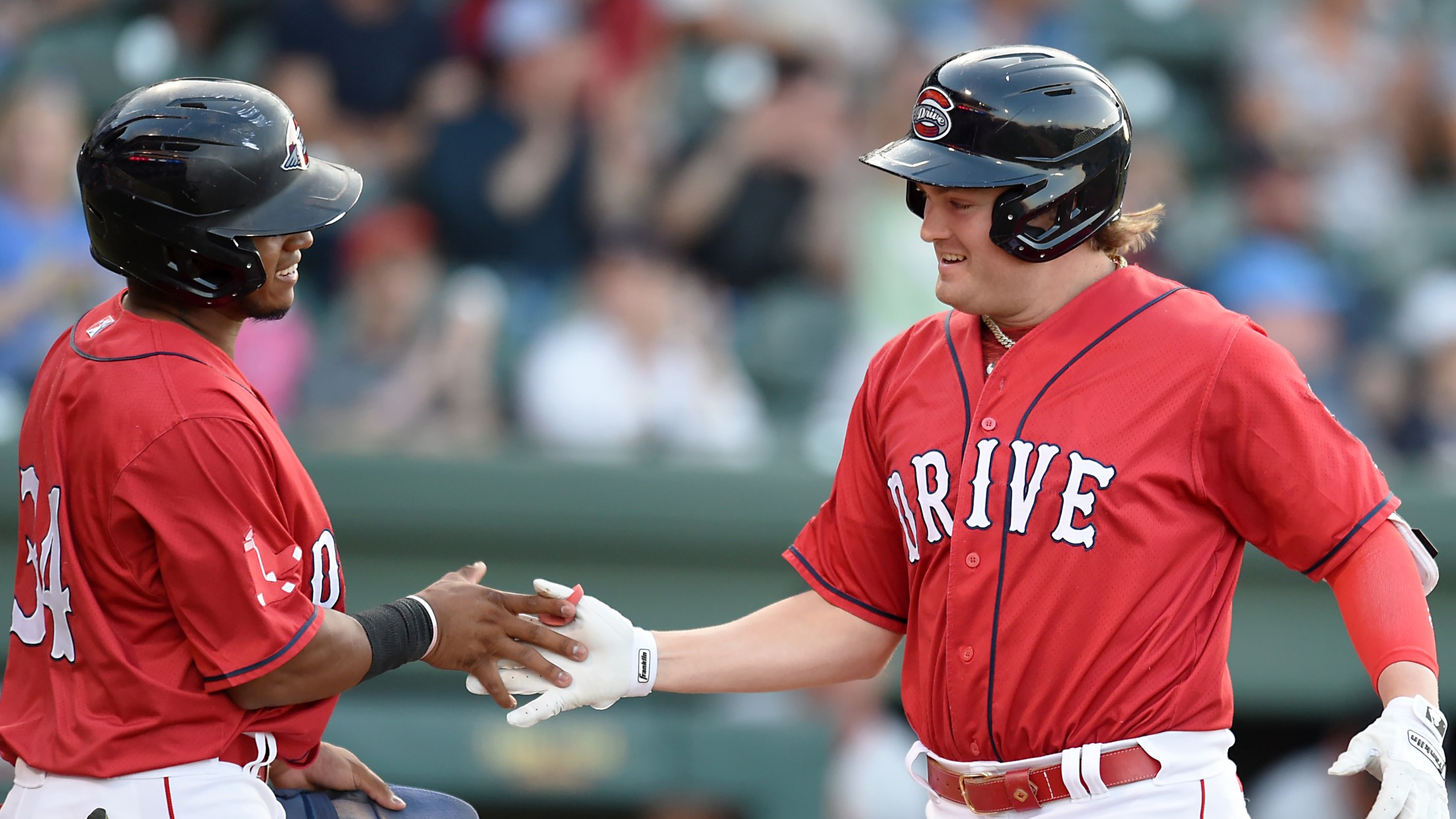 Six Drive batters record multi-hit days The Greenville Drive (27-22) exploded at the plate Friday night, hammering Hickory Crawdads (17-28) pitchers for 13 runs on 18 hits as six Drive batters picked up multi-hit games and doomed the Crawdads, 13-6. Drive starter Hunter Dobbins picked up his third victory of
Coffey spins six scoreless again, Drive top Hickory 4-0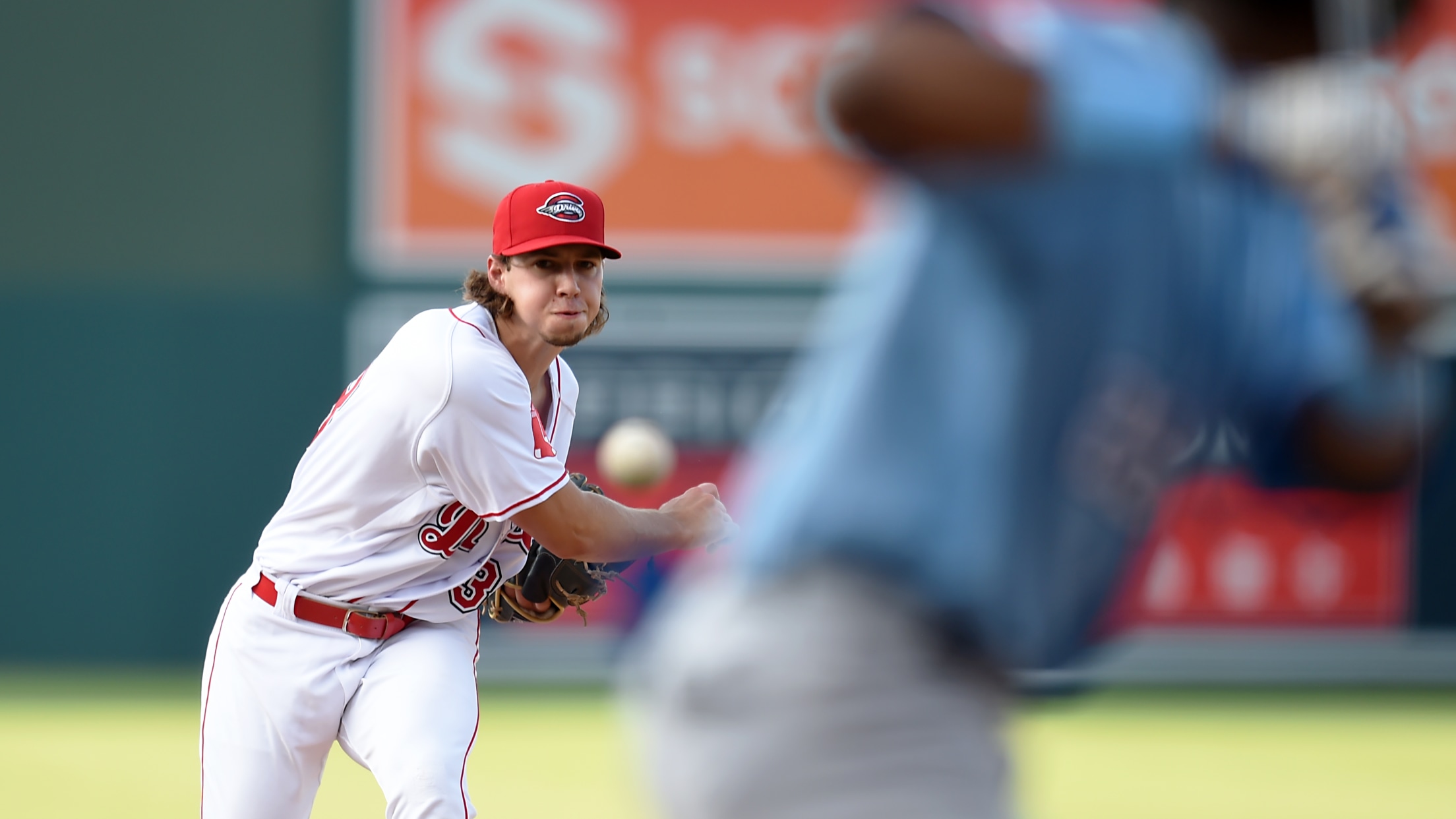 Third consecutive start for Coffey with 6 scoreless IP; 8+ K Isaac Coffey's stat line after starts is becoming a copy-and-paste ordeal. For the third time in as many games, Coffey pitched six scoreless innings for the Drive, keeping Crawdads batters off balance throughout the night. It'd also be the
Drive erase deficit in the eighth, top Crawdads 10-7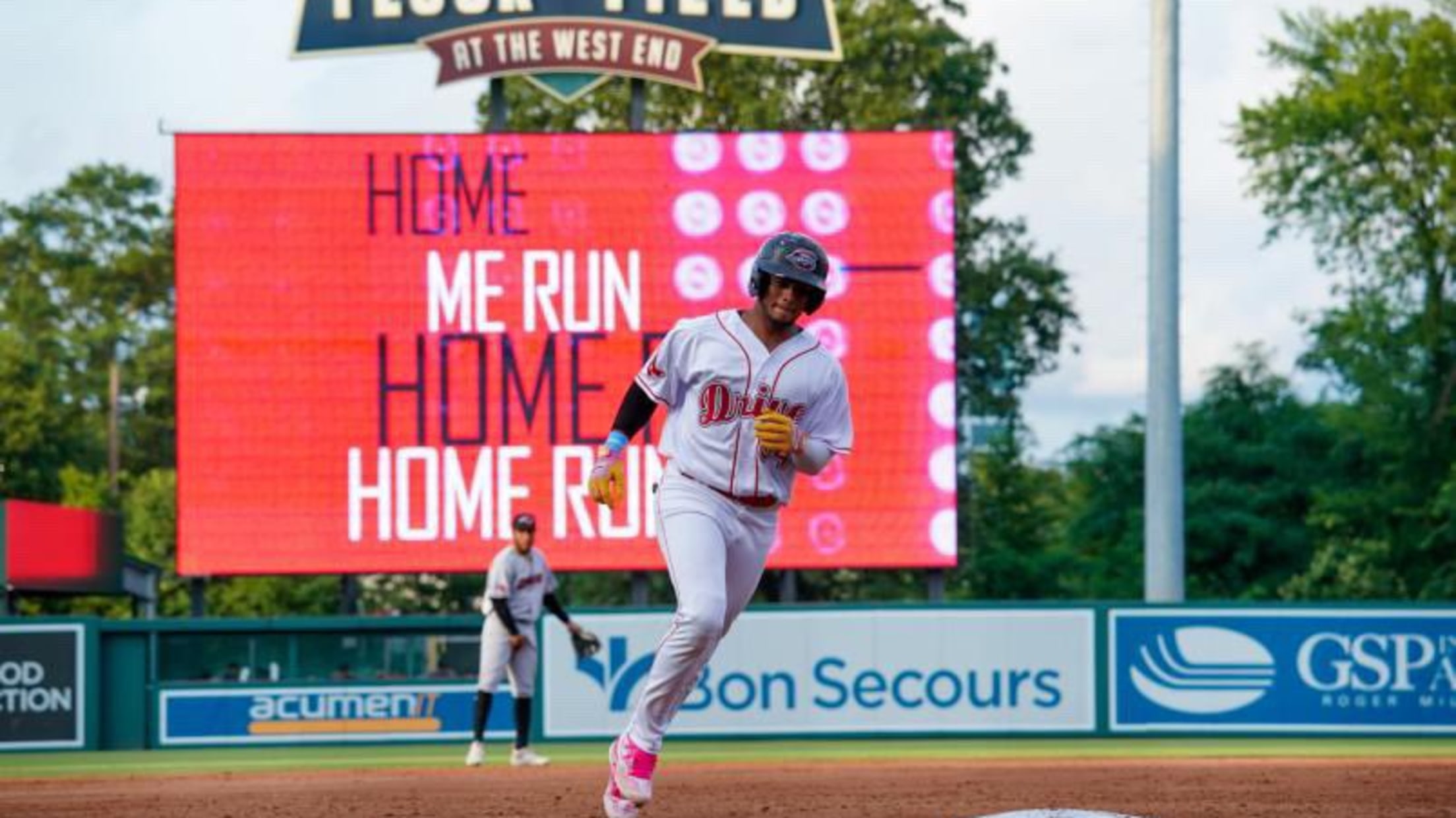 Bonaci finishes triple shy of the cycle; Drive score six in the eighth The Greenville Drive (25-22) erased a three-run deficit with a heart pounding, six-run eighth inning comeback to stun the Hickory Crawdads (17-26), 10-7. A one-out triple to the right field corner from Eddinson Paulino plated the go-ahead
Drive bats quiet as Hickory takes series opener, 5-1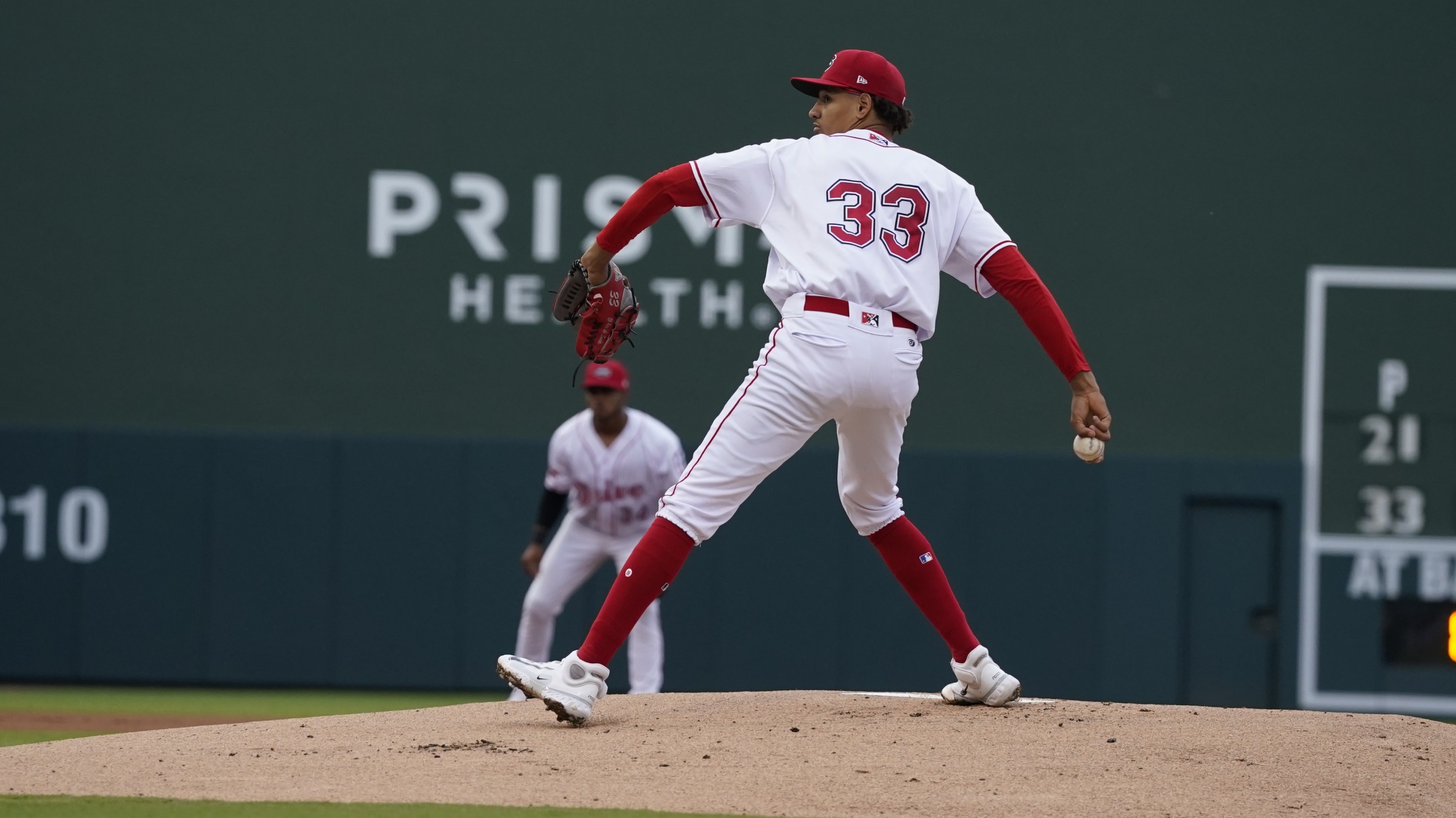 Drive 0-for-8 with RISP, leave 7 on-base The Greenville Drive (24-22) dropped their second game in a row as the Hickory Crawdads (17-25) stifled Drive bats and used a four-run fifth inning to take the series opener at Fluor Field, 5-1. Drive batters, Brainer Bonaci and Blaze Jordan recorded multiple
Drive fall 5-3 to Rome; take five of seven against Braves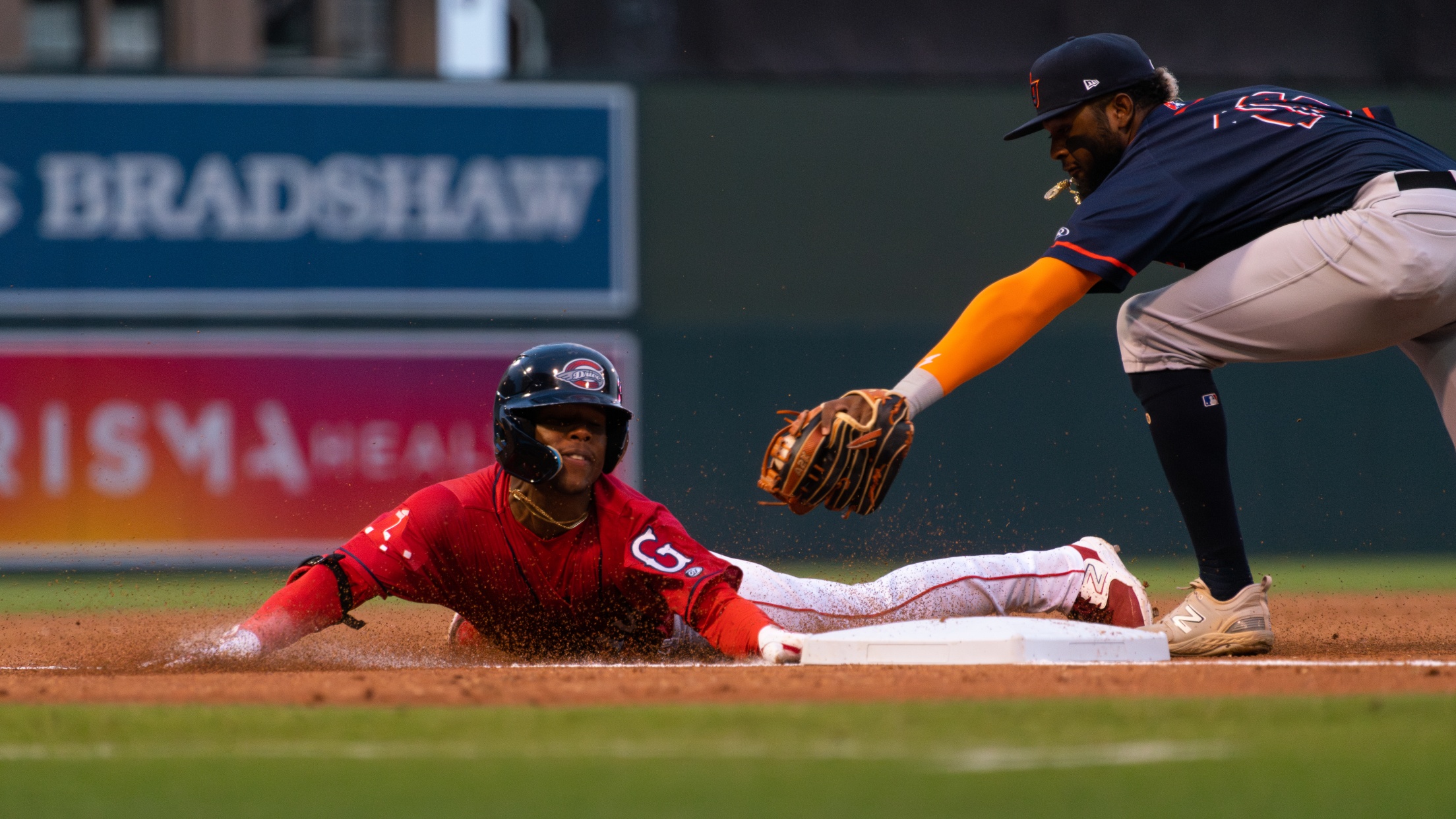 Drive end week in second place in SAL South Riding a four-game win streak coming into Sunday's finale, the Greenville Drive (24-21) came up short of adding a fifth straight win, relinquishing their 3-1 lead in the fifth inning and ultimately falling to the Rome Braves (22-23), 5-3. Despite leaving
Wikelman Gonzalez strikes out 12 as Drive win 3-1 over Rome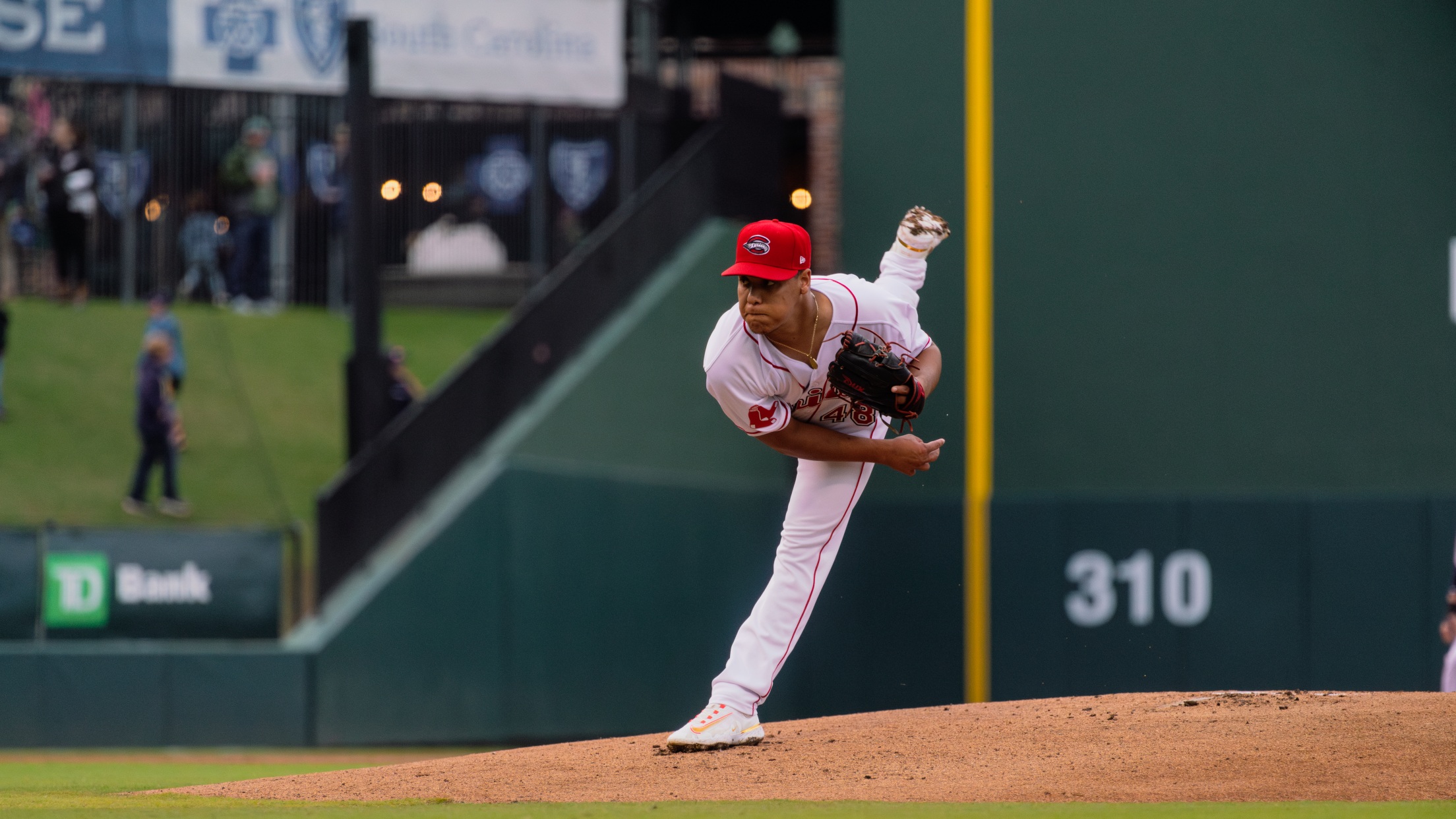 For the third consecutive night a Greenville Drive (24-20) starting pitcher collected double-digit strikeouts as Wikelman Gonzalez picked up a career-high 12 strikeouts in his 5.1 innings of work to boost the Drive to a 3-1 victory over the Rome Braves (21-23) on Saturday night. The Drive's fifth victory of
Dobbins deals from the mound as Drive take 2-1 victory in Rome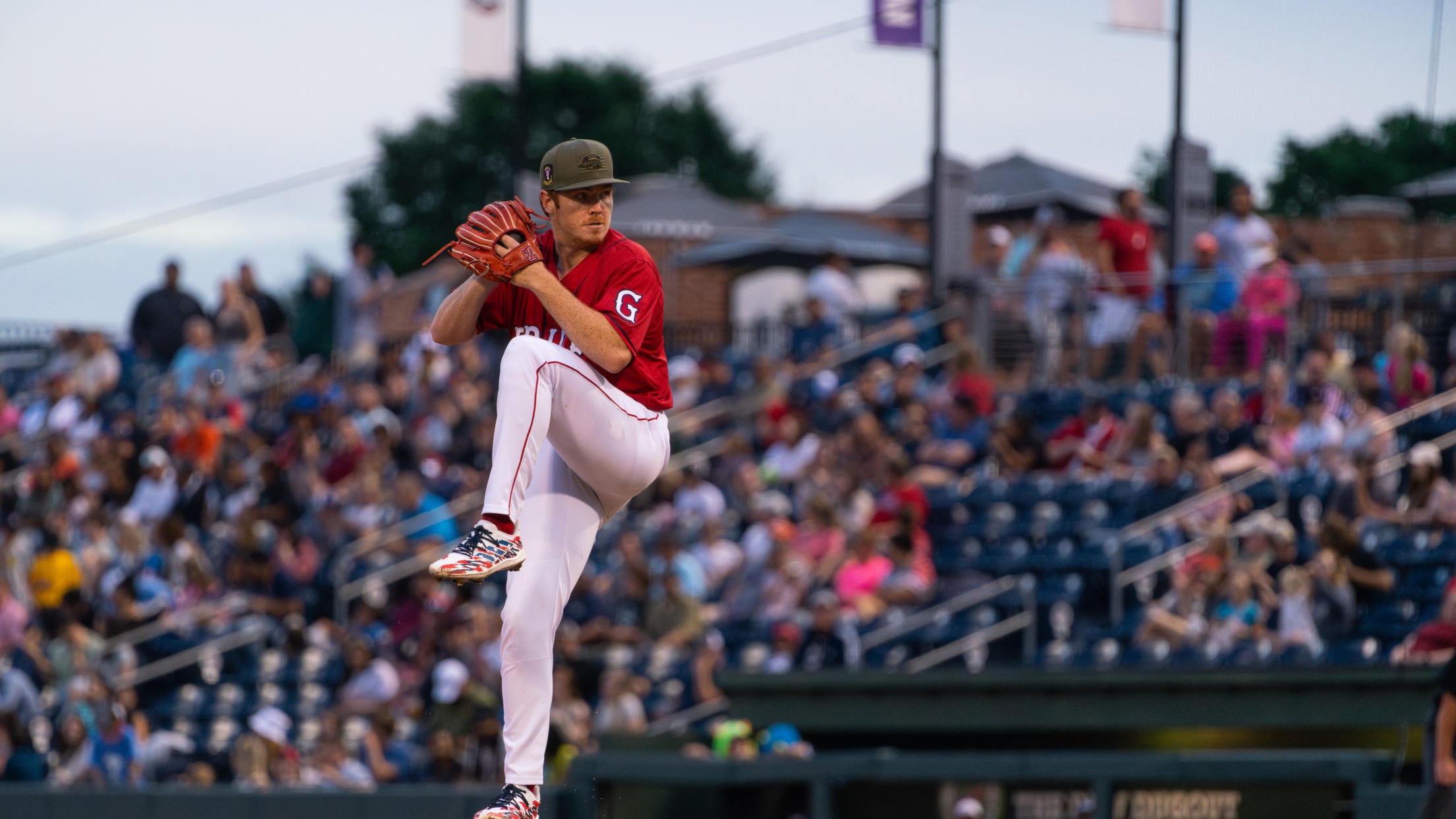 Dobbins: 7.0 IP, 4 H, 0 R, 10 Ks For the second straight night a Greenville Drive (23-20) starting pitcher posted double-digit strikeouts; this time from the arm of Hunter Dobbins who spun seven scoreless while striking out 10 to aid the Drive to a 2-1 win over the Rome
A strong Coffey energizes Drive to 6-2 victory over Rome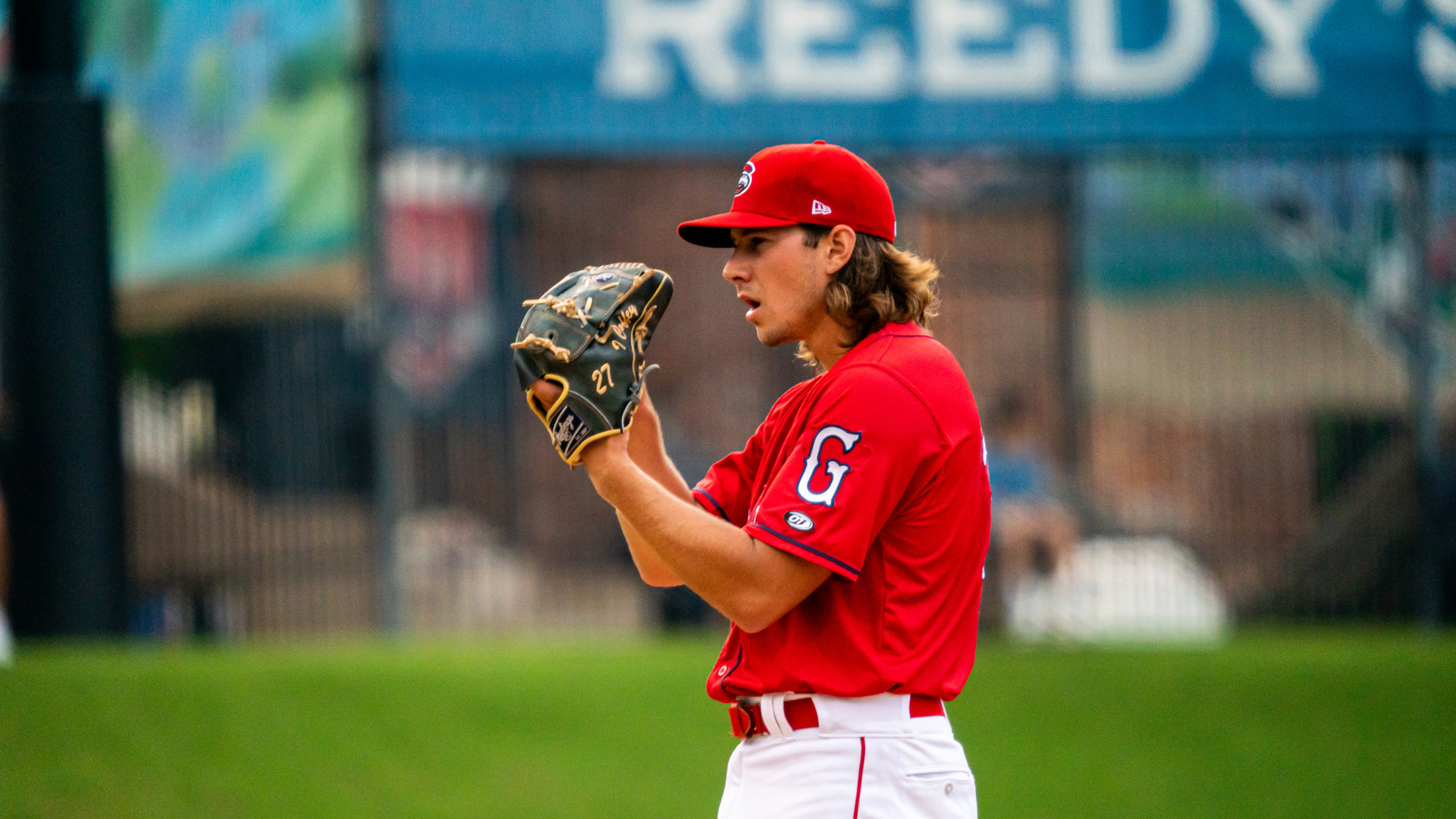 Coffey tosses six scoreless, Ks 11; Mayer chips in 3 RBI Isaac Coffey struck out 11 batters for the second time in as many starts, and Marcelo Mayer chipped in three RBIs on the night, helping the Greenville Drive (22-20) secure their third victory over the Rome Braves (21-21) this
Blaze Jordan's big night helps Drive topple Braves, 7-1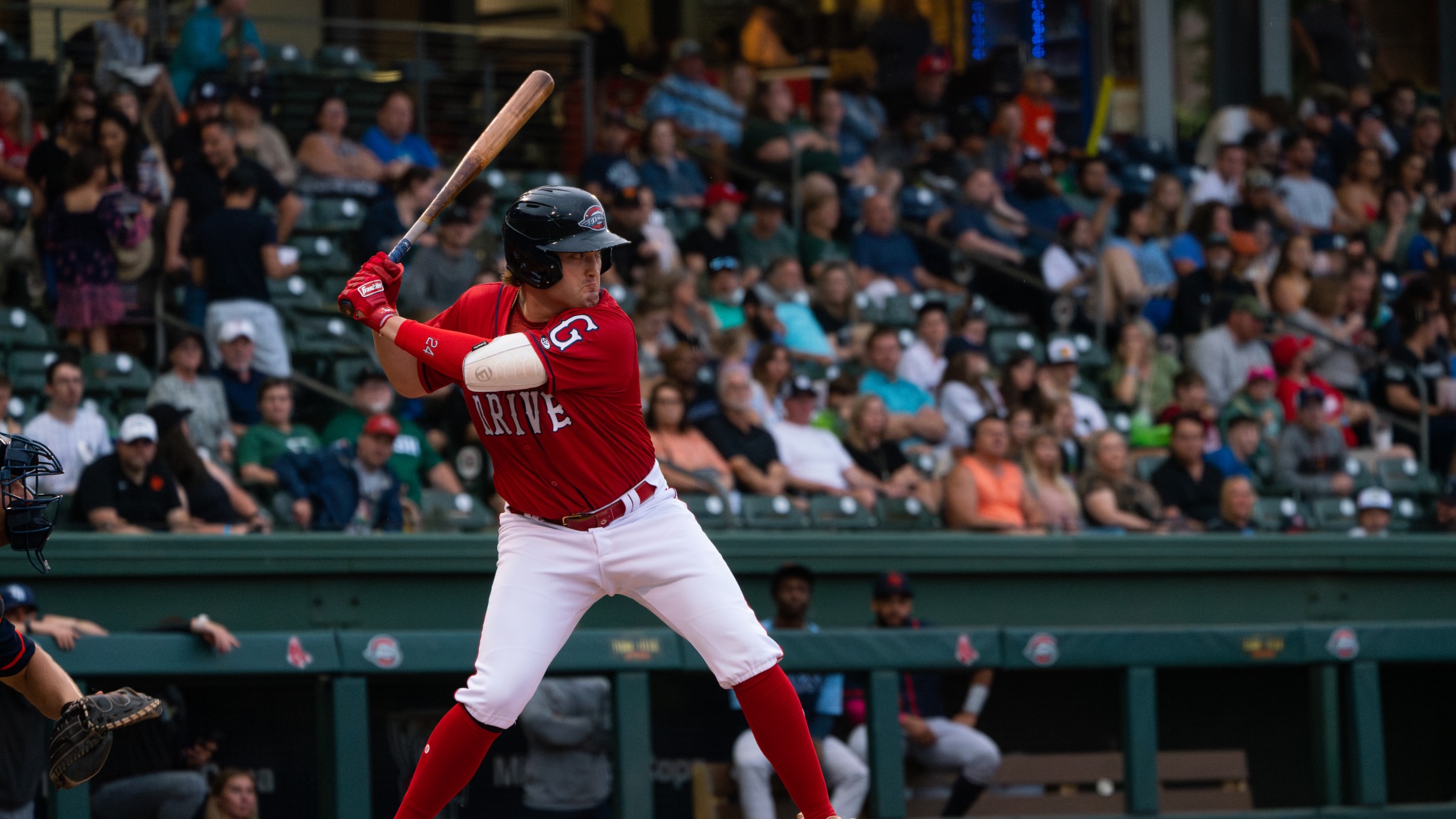 Jordan: 3-for-4, 1 HR, (1) 2B, 4 RBI Blaze Jordan's big night at the plate powered the Greenville Drive (21-20) in the second game of the twin-bill tonight in Rome, as his two-run homer and two-RBI single helped secure a 7-1 Drive victory over the Rome Braves (21-20). Jordan's homer
Drive batters stifled by Braves' Martinez as Rome wins, 5-0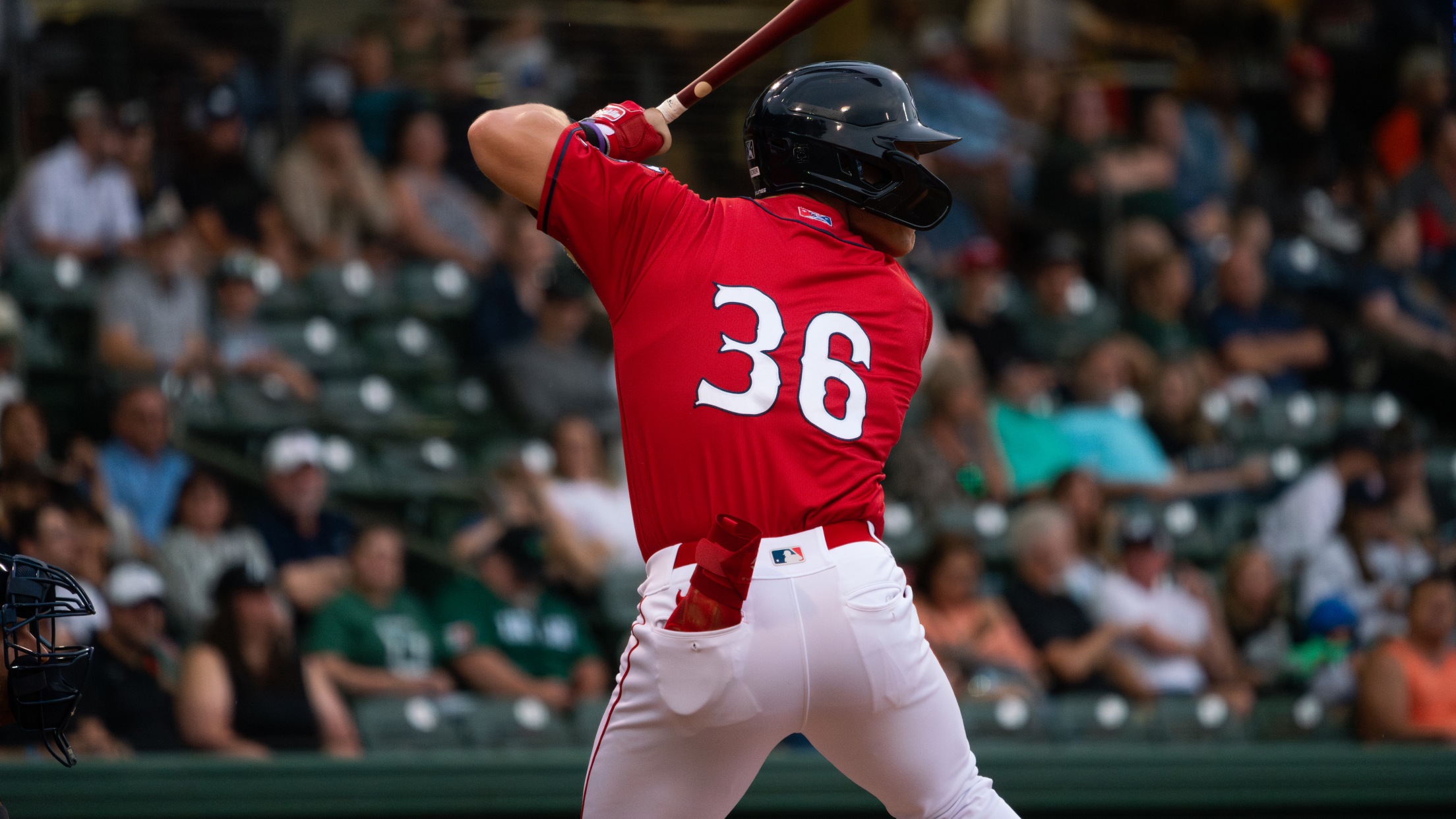 Martinez goes the distance, faces only two over the minimum batters Rome Braves (21-19) pitcher Daniel Martinez tossed a complete game shutout in the first seven-inning game of the doubleheader at AdventHealth Stadium today, holding the Greenville Drive (20-20) to just three hits over the course of the 23 batters
Want to be our lucky winner on Game Show Night?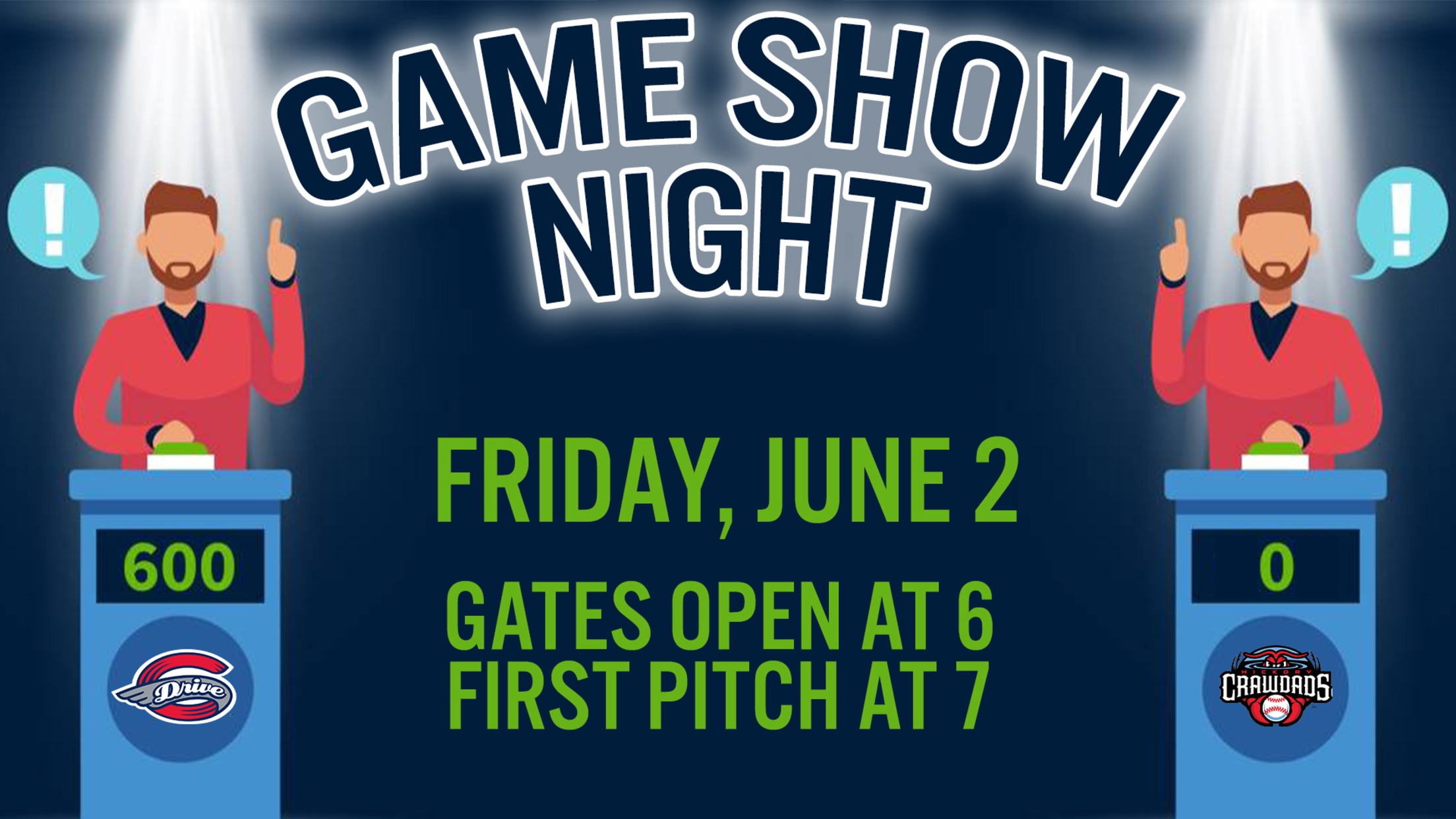 It's Friday night at Fluor Field, and we've decided to bring the TV game shows to you! Join us on Friday, June 2nd for game show night as the Greenville Drive takes on the Hickory Crawdads for a chance to win and compete in your favorite television game shows! Be
Beach Night on the shores of Fluor Field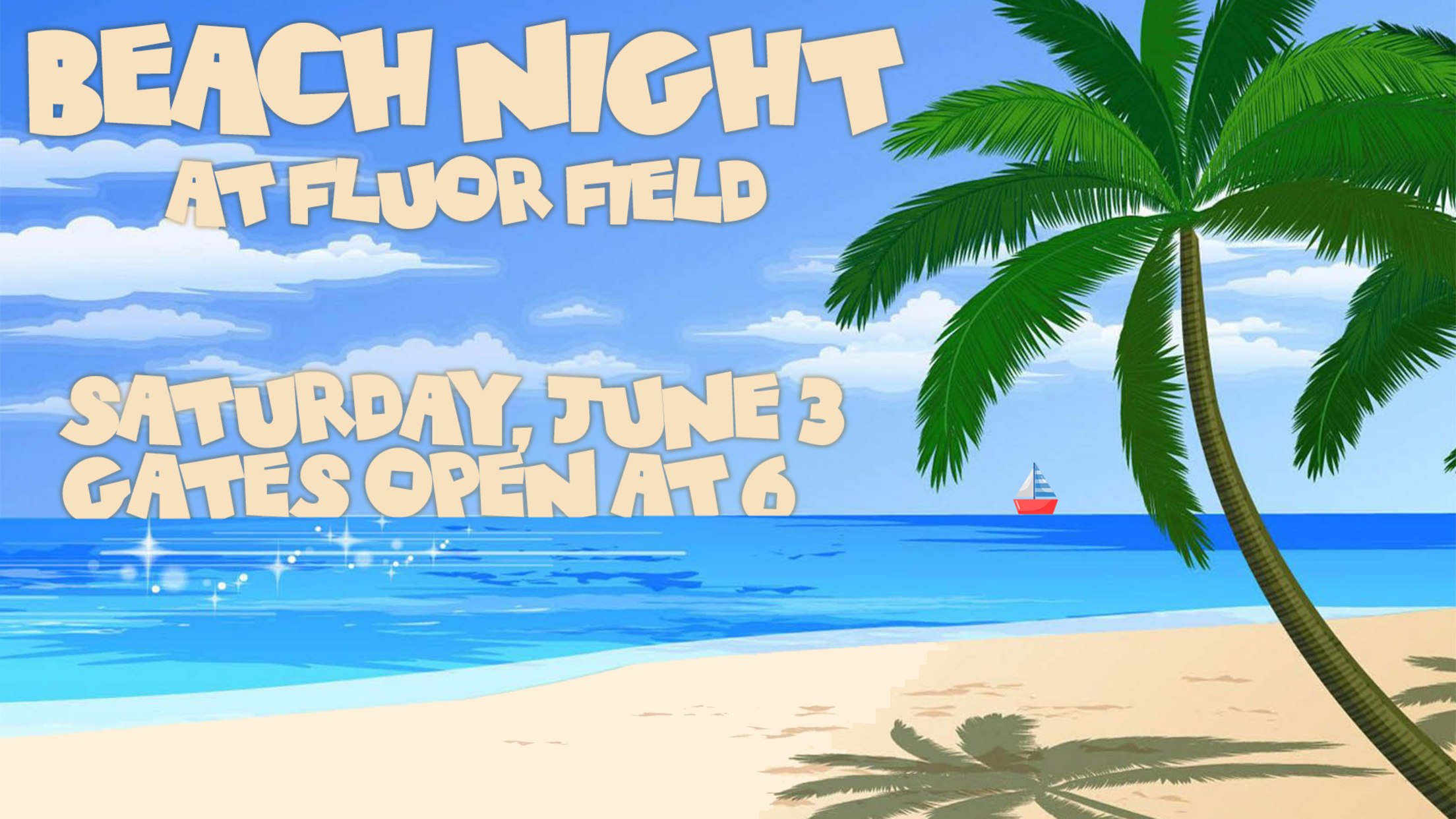 A wave of fun is crashing over Fluor Field on Saturday, June 3rd. Soak up the sunny vibes, music, and atmosphere for Beach Night beginning on District 356 at 5 PM before heading into the park to continue the fun! Get Your Tickets Here Leis will be provided at the
Join the Drive for Girl Scout Day, June 4th!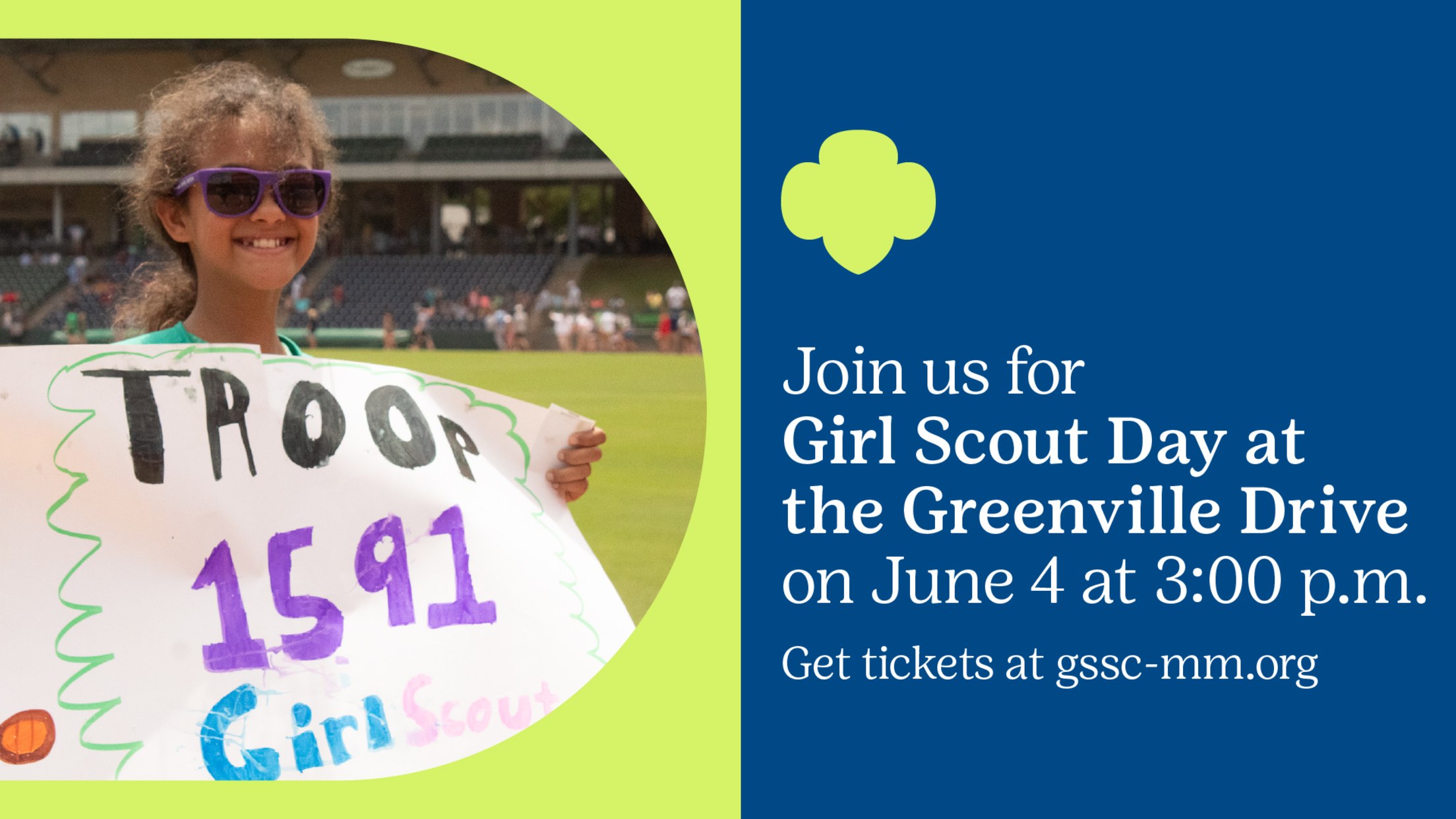 Girl Scout Day at Fluor Field is coming your way! Join us on Sunday, June 4th for a day filled with fun, adventure, learning, and of course, baseball as the Greenville Drive take on the Hickory Crawdads. Come highlight, recognize, teach, and celebrate the Girl Scouts in our community! Get
SoCon Tournament Returns to Fluor Field May 24 - 28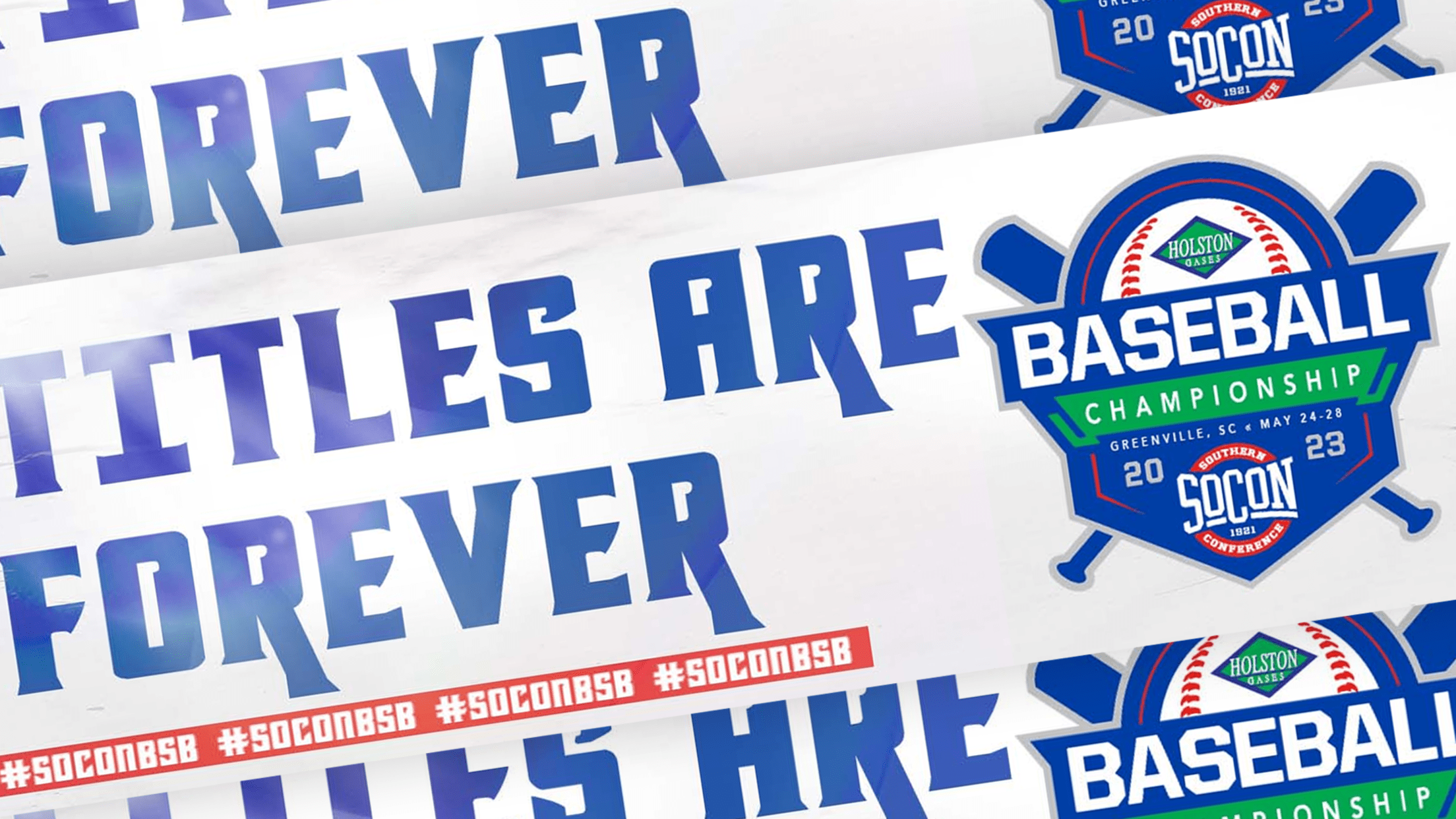 The Southern Conference Baseball Tournament returns to Fluor Field for 2023! Catch the action of tournament and championship baseball as the SoCon's best battle it out to be crowned SoCon Champions! Purchase tickets here. The double-elimination tournament features all eight conference baseball teams beginning on Wednesday, May 24 as seeds
Timely pitching, Mayer and hot bats help Drive blank Rome, 9-0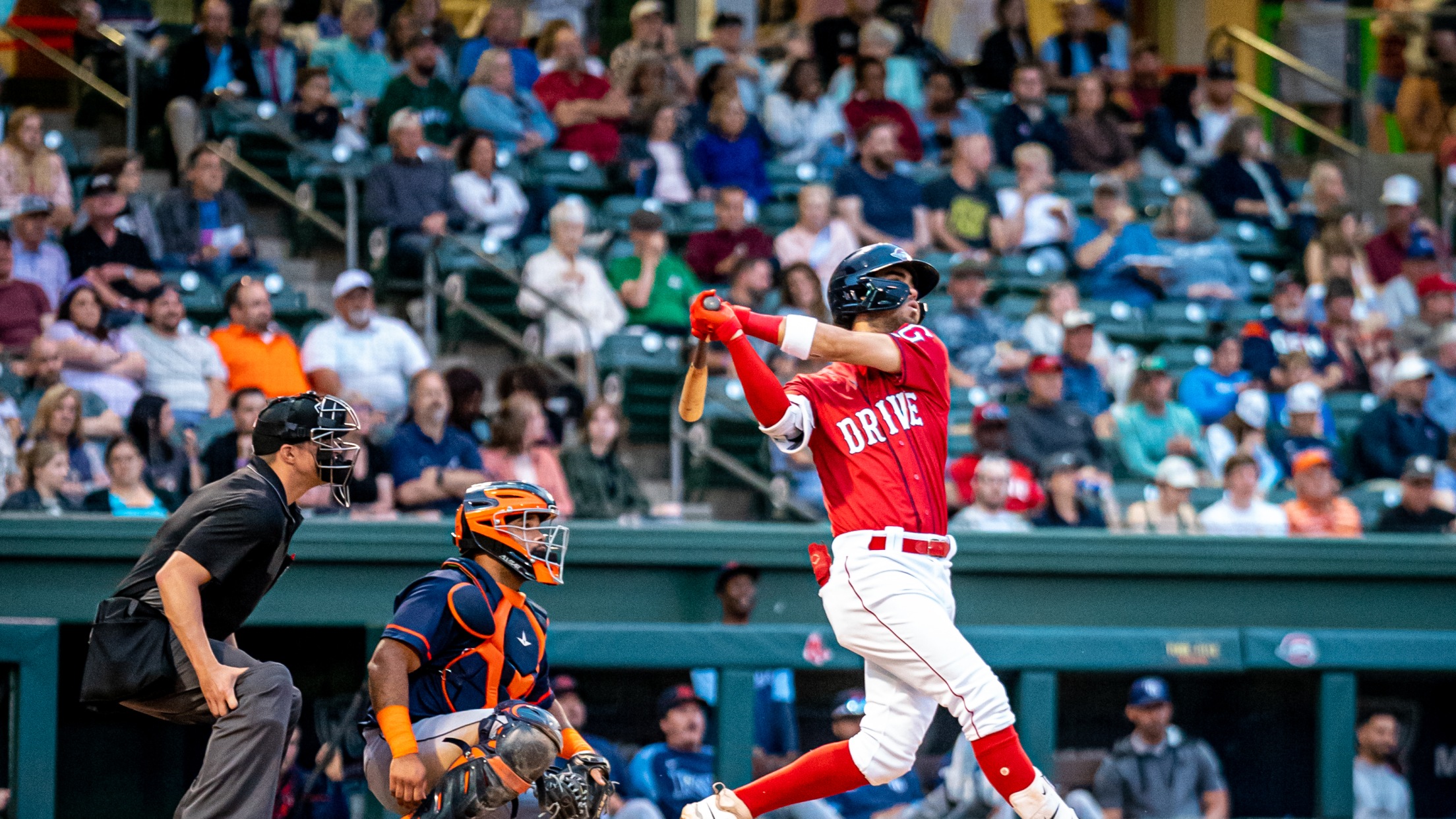 Mayer homers twice, Drive pitchers hold Rome to 1-of-14 with RISP Marcelo Mayer turned in his first multi-home run game of his career while the Greenville Drive's (20-19) stable of pitchers stifled Rome Braves (20-19) batters at key moments throughout the game, ultimately helping the Drive earn their fifth win