Solak's Three RBIs Not Enough in Stripers' 4-3 Loss to Durham
Former Bull Nick Solak doubles twice, but Gwinnett suffers fourth straight loss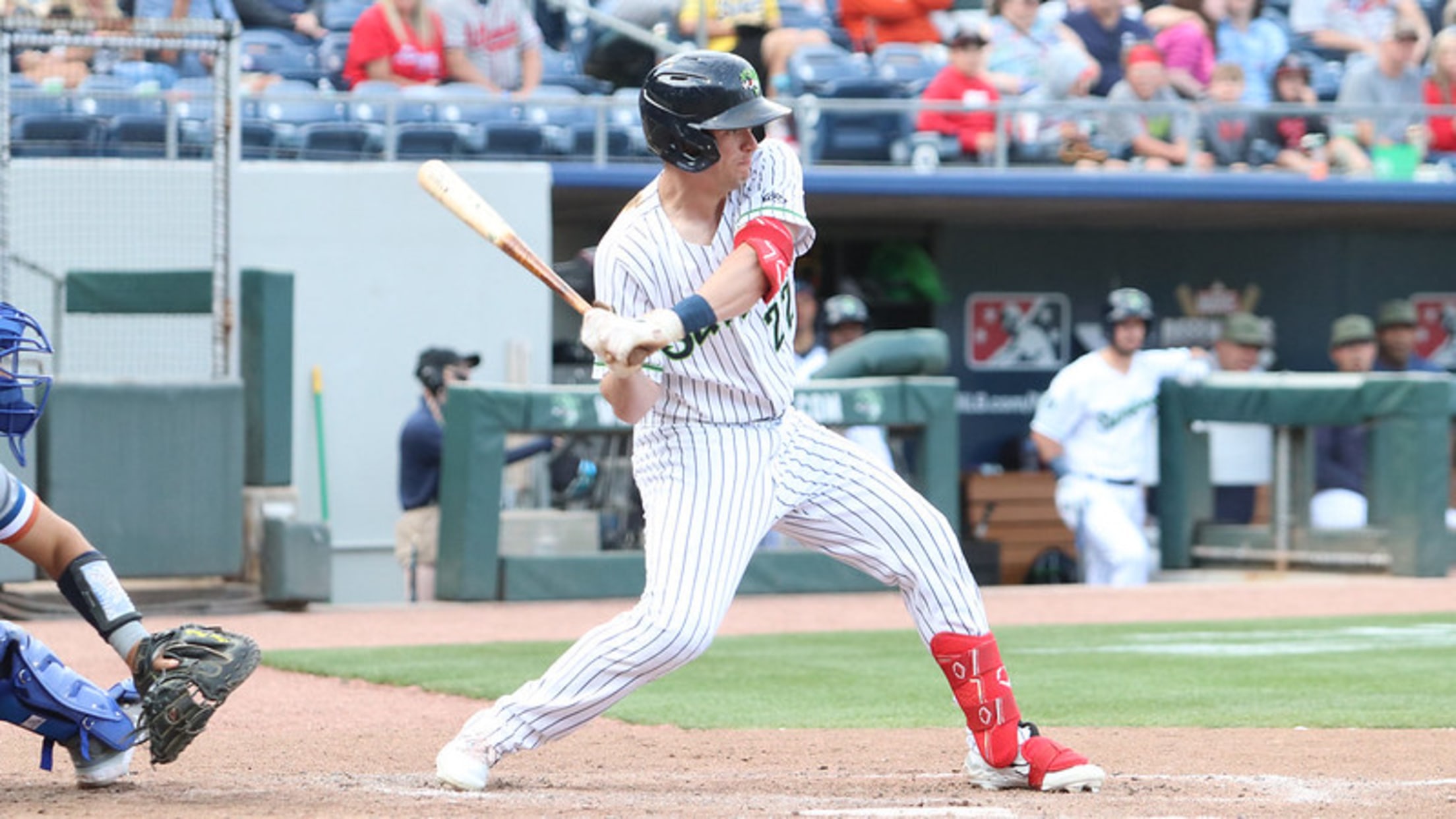 **Nick Solak** drove in all three of Gwinnett's runs with a pair of doubles against his former team. (Matthew Caldwell)
LAWRENCEVILLE, Ga. - Nick Solak drove in all three Gwinnett runs on two doubles, but the Stripers (21-28) couldn't complete a comeback in a 4-3 loss to the Durham Bulls (27-22) on Saturday night at Coolray Field. Gwinnett loaded the bases in the ninth but suffered its fourth straight loss
LAWRENCEVILLE, Ga. - Nick Solak drove in all three Gwinnett runs on two doubles, but the Stripers (21-28) couldn't complete a comeback in a 4-3 loss to the Durham Bulls (27-22) on Saturday night at Coolray Field. Gwinnett loaded the bases in the ninth but suffered its fourth straight loss in the series.
Decisive Plays: Durham opened the scoring in the first as Jonathan Aranda scored on an RBI single by Rene Pinto. It would be Aranda on the other side of the sequence in the third, plating Greg Jones with an RBI single to make it 2-0. Two more Durham runs would follow in a fourth inning featuring back-to-back doubles by Pinto and Kyle Manzardo to make it 4-0. Solak doubled home a pair in the fourth to make it 4-2 and brought another run in with a second double his next time up in the sixth to bring the Stripers within a run. With the bases loaded in the ninth, Vaughn Grissom lined out to shortstop, ending the comeback bid with the winning run on second base for the second time in the series.
Key Contributors: Solak (2-for-4, 2 doubles, 3 RBIs) supplied the entirety of offensive production for Gwinnett. Braden Shewmake (0-for-2, 2 walks, stolen base) scored two of the Stripers' three runs. For Durham, Pinto (3-for-4, 2 doubles, RBI) drove in a run and scored one himself. Aranda (3-for-3, RBI) and Manzardo (2-for-4, double, RBI) had the other multi-hit outings.
Noteworthy: Both Forrest Wall and Shewmake successfully stole a base on Saturday, moving the pair to a combined 36-for-36 in stolen base attempts on the season. After a scoreless ninth, Joe Harvey has now struck out five of his last seven batters faced. In what was reportedly the final game of his professional career, Stripers' first baseman Chad Pinder went 1-for-4 with a single in his final plate appearance.
Next Game (Sunday, May 28): Gwinnett vs. Durham. 1:05 p.m. ET at Coolray Field. RHP Michael Soroka (1-2, 4.33 ERA) is scheduled to go for the Stripers and the starting pitcher for the Bulls is currently TBD. Broadcast 12:50 p.m. on MyCountry993.com and the Bally Live app. It's Sunday Funday at Coolray Field, featuring Pregame Catch on the Field and Postgame Kids Run the Bases.