Former Infielder J.J. Hardy Headlines Indy Ties on 2023 Hall of Fame Ballot
Hardy is joined by Indiana native Scott Rolen and eight others who visited Indianapolis in their Triple-A careers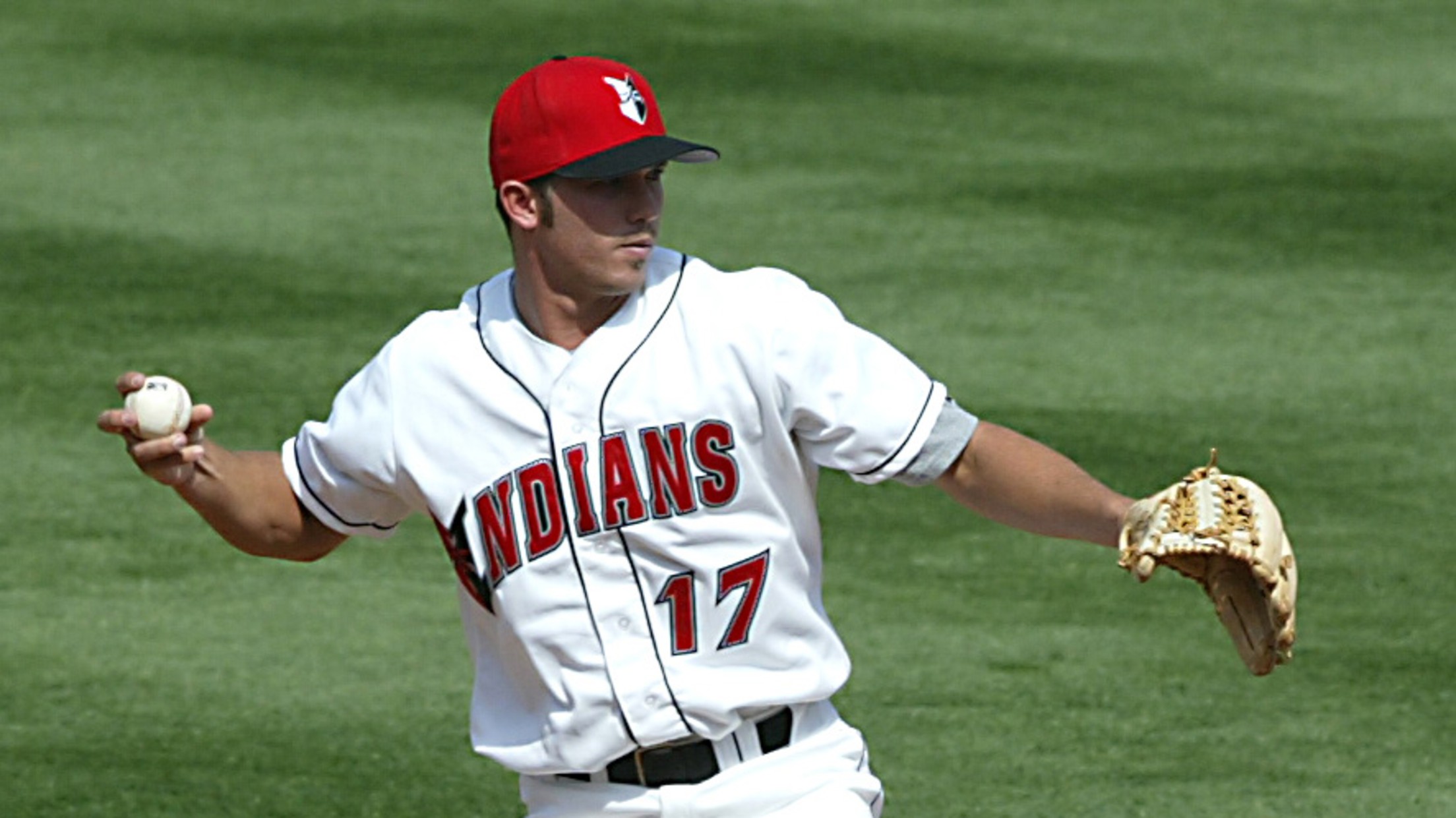 J.J. Hardy is the lone former Indianapolis Indian on this year's BBWAA ballot. (Photo by Bill Gentry)
On Jan. 24, exactly six months to the day since Minnie Miñoso was inducted into the National Baseball Hall of Fame as the 13th former member of the Indianapolis Indians to receive the honor, Hall of Fame President Josh Rawitch will deliver the Baseball Writers' Association of America (BBWAA) ballot
On Jan. 24, exactly six months to the day since Minnie Miñoso was inducted into the National Baseball Hall of Fame as the 13th former member of the Indianapolis Indians to receive the honor, Hall of Fame President Josh Rawitch will deliver the Baseball Writers' Association of America (BBWAA) ballot results for the Class of 2023.
Former infielder J.J. Hardy is the lone representative on this year's ballot to once sport an Indians jersey and the first since Larry Walker, who was elected to the Hall of Fame in early 2020 in his 10th and final year on the ballot. Alongside Hardy is Jasper, Ind. product Scott Rolen – who is currently on pace to be elected this year based on percentage of released ballot results – and eight additional ballplayers who visited Indianapolis during their illustrious careers.
J.J. Hardy – 2004 Indianapolis Indians
Before he was a three-time Gold Glove shortstop with the Orioles, J.J. Hardy wore an Indianapolis uniform. After being drafted by Milwaukee in 2001, Hardy rose through the minor leagues to land in Triple-A three years later in Indy's final year of affiliation with the Brewers. He appeared in just 26 games with the Indians that season, hitting .277 (28-for-101) with 10 doubles, four home runs, 20 RBI and an .825 OPS before an injury ended his season.
One year later, Hardy rebounded in the major leagues. He played in 124 games with the Brewers in his rookie season and hit .247 with 50 RBI. He earned his first All-Star bid in 2007 after hitting 26 home runs and 30 doubles with 80 RBI, officially cementing himself as Milwaukee's everyday shortstop. His success continued when he was traded from the Brewers to the Twins in November 2009, and then from the Twins to the Orioles the following offseason. In Baltimore, Hardy posted impressive defensive numbers and won three straight Gold Gloves from 2012-14, as well as a Silver Slugger in 2013 to go along with his second All-Star appearance. Hardy appeared in 1,561 career games and recorded 1,488 hits and 28.1 bWAR.
Scott Rolen – 2009 Louisville Bats, 1993 Graduate of Jasper (Ind.) High School
Late into his impressive but injury-riddled major league career, Indiana native Scott Rolen returned to his home state for two games at Victory Field in 2009. They were his only two games as part of a rehab assignment with Louisville, and he went 2-for-6 with an RBI.
Rolen made his MLB debut with Philadelphia in 1996, and one year later was named the NL Rookie of the Year. Over the course of his career with the Phillies, St. Louis, Toronto and Cincinnati, he was a seven-time All-Star, eight-time Gold Glove winning third baseman, the 2002 NL Silver Slugger and helped lead the Cardinals to the 2004 pennant and 2006 World Series title. During 2,038 games in his major league tenure, he registered 2,077 hits and a staggering 70.1 bWAR. This will be his sixth year on the BBWAA ballot after getting 63.2 percent of the vote in 2022.
Gary Sheffield – 1988 Denver Zephyrs
Just days after going 3-for-11 with three RBI in three games vs. Indianapolis at Mile High Stadium in Denver, third baseman Gary Sheffield visited Bush Stadium for the only time in his short minor league career in 1988. He went 1-for-10 in those three games – good for a .190 career clip vs. the Indians in the two series combined – but it wasn't representative of the major league career he would soon be entering.
Sheffield made his MLB debut later that season and went on to a 22-year career in the big leagues. He won the NL batting title in 1992, was a nine-time All-Star and five-time Silver Slugger, finished third in NL MVP voting twice and was second behind Vladimir Guerrero for AL MVP in 2004. In 2,576 career MLB games, he compiled 2,689 hits, 509 home runs and 60.5 bWAR. This will be his ninth year on the ballot after he gathered 40.6 percent of the vote last year.
Jimmy Rollins – 2000 Scranton/Wilkes-Barre Red Barons
Shortstop Jimmy Rollins visited Victory Field with Scranton/Wilkes-Barre twice during the 2000 season, the last coming during the Governors' Cup Championship Series just two days before he made his MLB debut with Philadelphia. During that final battle for glory within the International League, Rollins – who went 0-for-7 with one RBI in the first two games of the set – hit .385 (5-for-13) with two doubles, a home run and two RBI over the final three games of the series at the corner of West and Maryland Streets.
The next season, Rollins finished 17th in NL MVP voting and third for Rookie of the Year. His standout season came during his NL MVP campaign in 2007, when he led the league with 139 runs scored and a career-high 20 triples. Over his 17-year career he was a three-time All-Star, four-time Gold Glove Award winner, the 2007 NL Silver Slugger at shortstop, and helped the Phillies to a World Series title in 2008. In 2,275 career games, he collected 2,455 hits and 47.6 bWAR. Last year was his first year on the BBWAA ballot, getting 9.4 percent of the vote.
Jayson Werth – 2002 Syracuse SkyChiefs
Outfielder Jayson Werth dominated against the Indians during his 2002 season with Syracuse, playing in eight total games against the ballclub between Victory Field and P&C Stadium. Werth led his team to a perfect 8-0 record against Indianapolis in those games, hitting .320 (8-for-25) with nine runs scored, one home run and five RBI.
He made his major league debut with Toronto during that 2002 campaign and, after two seasons with Los Angeles (NL), became an everyday player with Philadelphia for its World Series run in 2008. Over a career-high 159 games in 2009, he earned his only career All-Star bid and finished 17th in NL MVP voting after posting career highs in home runs (36) and RBI (99). Across 15 years, the final seven coming with Washington, he registered a lifetime 29.2 bWAR and 1,465 hits in 1,583 games.
Bronson Arroyo – 2003 Pawtucket Red Sox
Right-hander Bronson Arroyo made one career start against the Indians following big-league stints in 2000, '01 and '02 with the Pirates. He appeared at Victory Field in 2003 – his final year in Triple-A – and took a no-decision after fanning seven batters and yielding three earned runs over 6.0 innings in a quality start. The Indians went on to lose that game to Pawtucket, 6-5.
Arroyo became a full-time major league starter for Boston's run to its drought-ending World Series title in 2004. Two years later, in his only career All-Star campaign with Cincinnati, he led the majors with 35 games started and 240.2 innings pitched. Nine of his 16 MLB seasons came with the Reds, with whom he posted a 4.18 ERA (819er/1,761.1ip). In 419 total games (383 starts), he compiled 148 wins and 23.4 bWAR.
Jhonny Peralta – 2003-04 Buffalo Bisons
Infielder Jhonny Peralta appeared in 14 total games against the Indians between Victory Field (eight games) and Dunn Tire Park (six). In those games that resulted in a 3-11 record for the Indians, he hit .258 (16-for-62) with eight runs scored, four extra-base hits, six RBI and three stolen bases.
The three-time All-Star broke into the big leagues with Cleveland in 2003 and was a mainstay in its lineup from 2005-09. In 2010, he was traded to Detroit in exchange for left-hander Giovanni Soto and was named an AL All-Star the next season while hitting .299 (157-for-525). He hit a career-high .303 (124-for-409) across 107 games in 2013 to earn another All-Star bid. His 15-year career, which ended with four years in St. Louis from 2014-17 and a 2015 All-Star nod, culminated with 30.4 bWAR and a lifetime .267 average (1,761-for-6,599) in 1,798 games.
Jacoby Ellsbury – 2007 Pawtucket Red Sox
Twelve days prior to making his major league debut with Boston in 2007, Jacoby Ellsbury visited Victory Field for four of his five career games against the Indians. In those five contests, one of which came at McCoy Stadium that May, Ellsbury hit .217 (5-for-23) with six runs scored, two RBI, four walks and two stolen bases.
One year later, in his first full season with the Red Sox, the outfielder finished third in AL Rookie of the Year voting after leading the league with 50 stolen bases. He swiped a career- and MLB-high 70 bases in 2009 and continued to excel in 2011, when he was named to his only career All-Star Game while earning a Gold Glove, Silver Slugger and finishing second to Justin Verlander in the AL MVP race. His 11-year career was split between Boston – where he won two World Series titles – and New York (AL), and together he compiled a .284 batting average (1,376-for-4,846), 343 stolen bases and 31.2 bWAR in 1,235 games.
R.A. Dickey – 2010 Buffalo Bisons
On a minor league contract with New York (NL) to begin the 2010 season, the soon-to-be Cy Young Award winner R.A. Dickey took a narrow loss to the Indians at Victory Field. In 6.0 innings he surrendered four runs (three earned) on nine hits with five strikeouts. It was his penultimate start in Triple-A prior to having his contract selected by the Mets.
Two years later, Dickey was an All-Star and led the NL with 33 games started, five complete games, three shutouts, 233.2 innings pitched and 230 strikeouts to win the Cy Young while finishing 14th in MVP voting. In 2013 with Toronto, he added a Gold Glove to his collection. His 15 years in the big leagues ended after the 2017 campaign, and between Texas, Seattle, Minnesota, New York (NL), Toronto and Atlanta, he collected 120 wins, 1,477 strikeouts and 23.7 bWAR in 400 career games (300 starts).
Mike Napoli – 2018 Columbus Clippers
Following his major league career, Mike Napoli visited Victory Field in April 2018 with Columbus. The two teams split those games, with the first baseman/designated hitter belting a grand slam amidst snow flurries on Opening Night in an 11-4 win for the Clippers. The grand slam was the final hit of his career.
Napoli's 12-year career in the big leagues began with Los Angeles (AL) and included stints with Texas, Boston and Cleveland. In 2013, one year after being named to his only All-Star Game, he was part of the Red Sox World Series team. He posted double-digit home run totals in every MLB season and tallied 1,125 hits, 267 homers and 26.3 bWAR in 1,392 career games.