Indianapolis Indians to Begin Partnership with Miami Nation of Indians of Indiana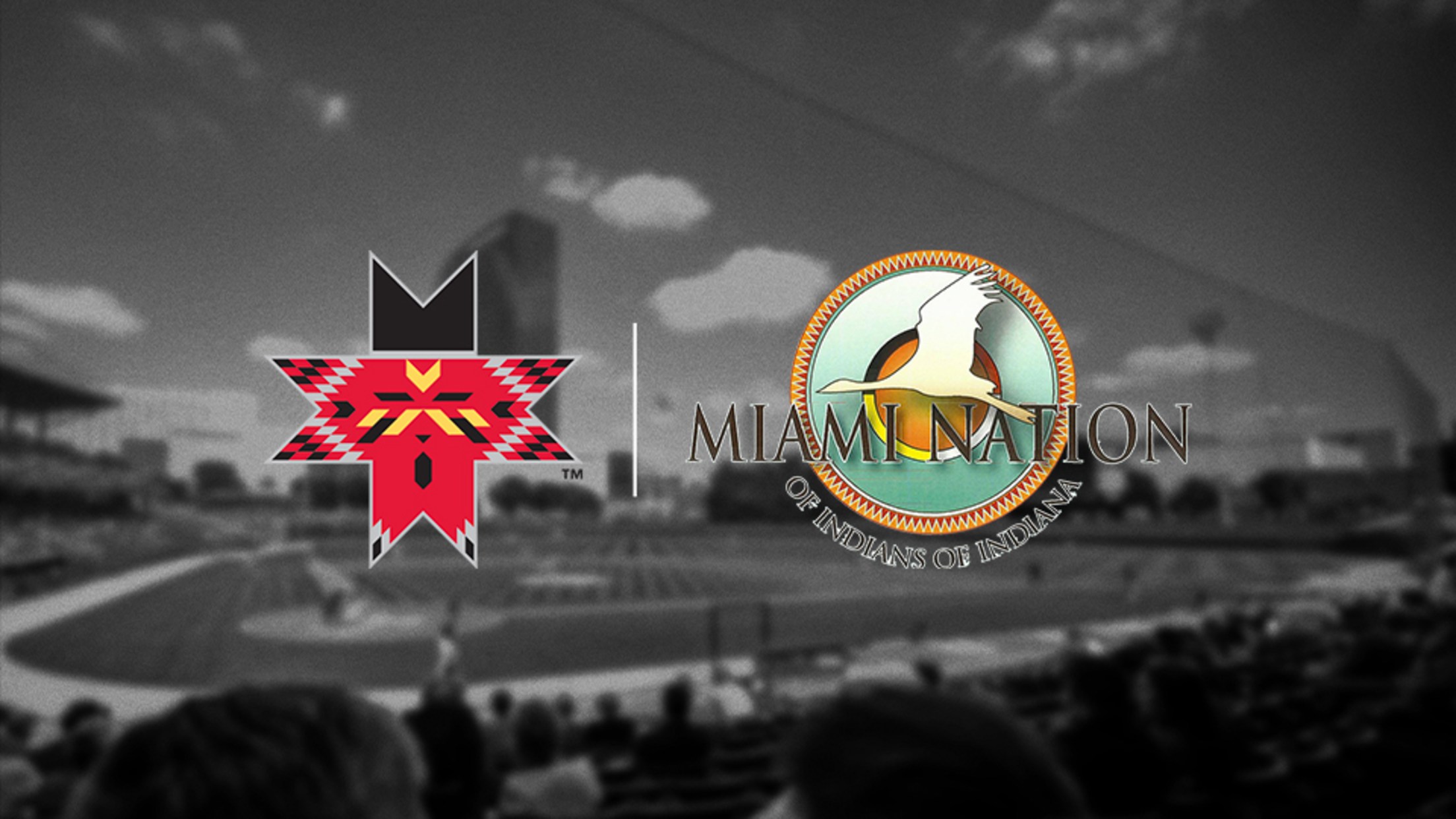 INDIANAPOLIS – The Indianapolis Indians today announced the club is partnering with the Miami Nation of Indians of Indiana. The partnership will include a land acknowledgement, recognition of Miami veterans during Native American Heritage Night at Victory Field, support of the Miami scholarship program and fan educational opportunities. The team's
INDIANAPOLIS – The Indianapolis Indians today announced the club is partnering with the Miami Nation of Indians of Indiana. The partnership will include a land acknowledgement, recognition of Miami veterans during Native American Heritage Night at Victory Field, support of the Miami scholarship program and fan educational opportunities. The team's name, which has been the Indianapolis Indians since 1902, will remain the same during the 2023 and 2024 seasons as the organization explores and activates programs with the Miami.
"We are grateful to the Indianapolis Indians for the opportunity to share our story with Hoosiers throughout central Indiana," said Brian Buchanan, Chief of the Miami Nation of Indians of Indiana. "When the history of Indiana is studied, the major influence of Native American people is seen in the names of Indiana cities, state parks, rivers, food, celebrations and other cultural points of interest. We have encouraged the team to remain the Indianapolis Indians."
"We are pleased to work with the Miami Nation of Indians of Indiana to help educate our fans about the rich history and culture of its tribe," said Bruce Schumacher, Indianapolis Indians Chairman and CEO. "We look forward to using our platform to educate our fans by acknowledging, uplifting and honoring those upon whose ancestral lands Victory Field is built. We are excited to highlight the Miami Nation and influence of Native American people throughout our state, which means 'land of the Indians' and city, which means 'city of Indians' at Victory Field this season."
According to the Miami Nation of Indians of Indiana, one of the 100 largest tribes in the United States, it is the only continuously functioning, treaty-recognized tribe in the country that is not considered a tribe by the federal government. Federal recognition efforts continue today as tribal officials work on state and national levels to regain the respect and status the Miami of Indiana deserves.