Indians Add to Front Office Staff Ahead of Opening Weekend
Field operations, marketing and ticket departments welcome new hires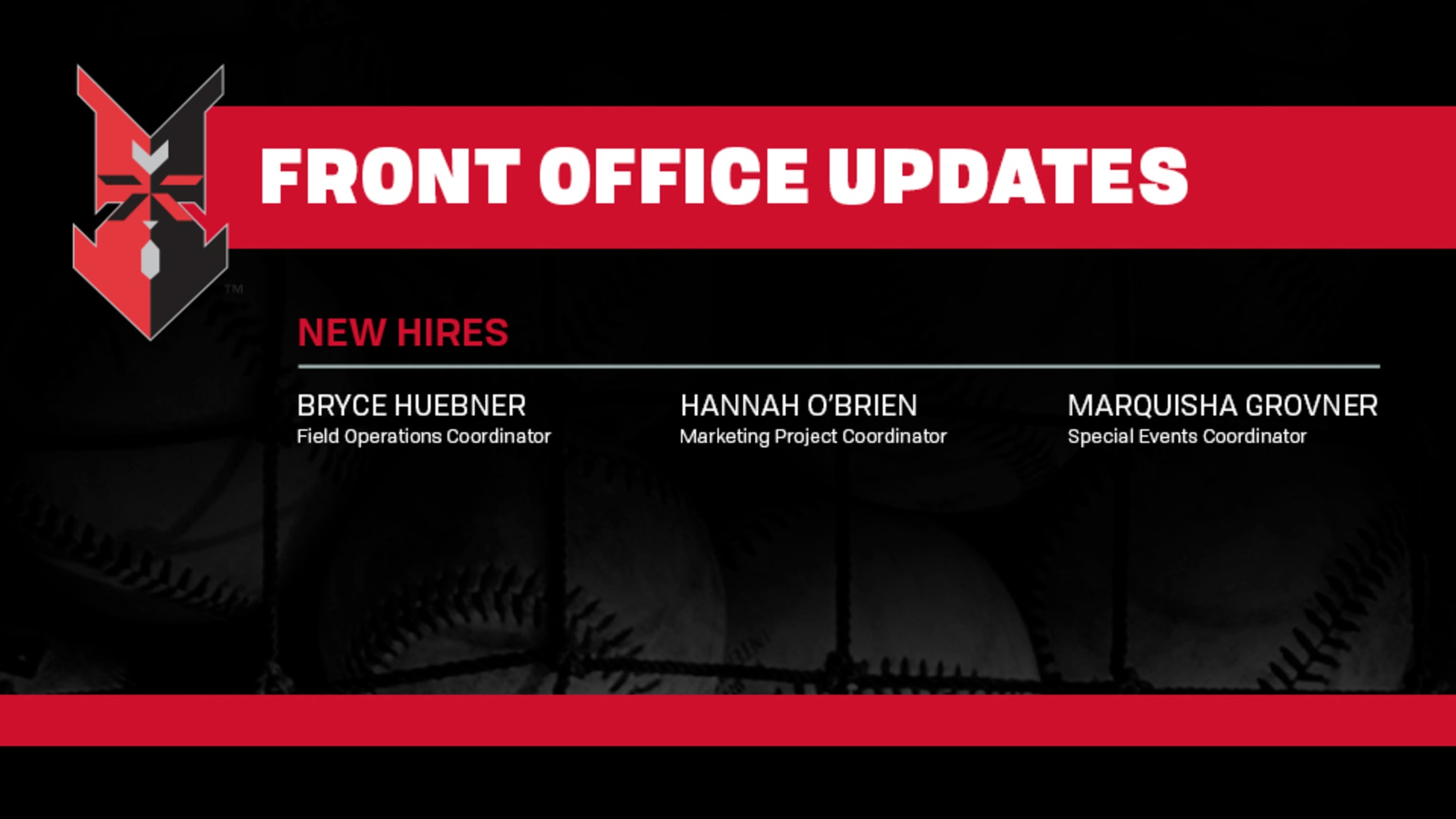 INDIANAPOLIS – The Indianapolis Indians today announced three new additions to the front office staff in the field operations, marketing and ticket departments. All three hires have previously worked for teams in Minor League Baseball. The Indians now have 50 full-time staff members along with 12 seasonal assistants and dozens
INDIANAPOLIS – The Indianapolis Indians today announced three new additions to the front office staff in the field operations, marketing and ticket departments. All three hires have previously worked for teams in Minor League Baseball. The Indians now have 50 full-time staff members along with 12 seasonal assistants and dozens of game day employees ready to welcome fans to Victory Field for Opening Weekend, Friday, March 31 through Sunday, April 2.
Hannah O'Brien joined the Indians at the start of February as the marketing project coordinator. She spent the 2022 season as a social media and graphics intern with Triple-A Syracuse and continued in a part-time role until being hired by the Indians. The Syracuse, N.Y. native graduated from Mercyhurst (Erie, Pa.) University in 2022 and earned a bachelor's degree in integrated media and strategic communication. While at Mercyhurst, she worked in the athletic department in digital and social media roles.
Bryce Huebner started with the Indians as the field operations coordinator in mid-February. The Jasper, Ind. native has previous groundskeeping experience at Sultan's Run Golf Club. He was also a field builder with Sports Turf Solutions and most recently handled assistant groundskeeper duties for Triple-A Nashville prior to his return to Indiana. He played basketball and graduated from the University of St. Francis (Fort Wayne, Ind.) in 2017 with a bachelor's degree in business administration with a concentration in sport management.
Marquisha Grovner is the latest addition to the front office staff, coming aboard as the special events coordinator on March 1. She previously worked with AJS Hotels in Louisville, Ky., as an area event services manager. She also spent time with Single-A/High-A Augusta as a suite services and sponsorship fulfillment intern in 2019 before joining the GreenJackets in a full-time capacity as the sales and event services coordinator. She attended Eastern Kentucky (Richmond) University and graduated with a bachelor's degree in sports management in 2018.
Single-game tickets to Opening Weekend and all 75 home games throughout the season are on sale. Group and premium reservations are also available along with full season, half season and mini plan packages. For more on the Indians, visit IndyIndians.com or contact the Victory Field Box Office at (317) 269-3545 or [email protected].