July 4 Game Notes: Iowa Cubs @ Indianapolis Indians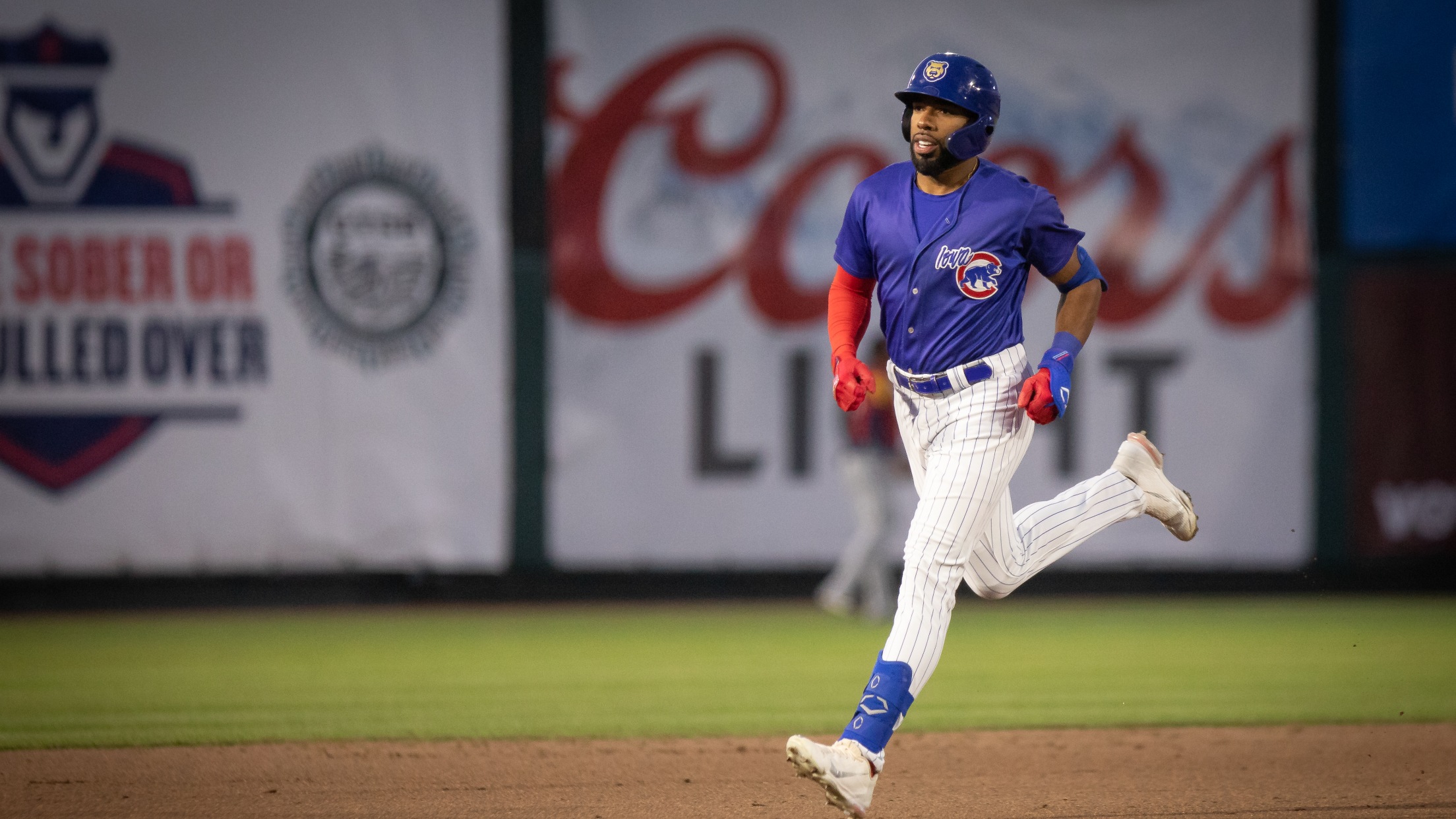 IOWA CUBS (34-43) @ INDIANAPOLIS INDIANS (37-39) Monday, July 4, 2022 • 5:15 PM CT • Victory Field • Indianapolis, IN RHP Javier Assad (0-0, -.--) vs. RHP Osvaldo Bido (1-4, 4.92)
IOWA CUBS (34-43) @ INDIANAPOLIS INDIANS (37-39)
Monday, July 4, 2022 • 5:15 PM CT • Victory Field • Indianapolis, IN
RHP Javier Assad (0-0, -.--) vs. RHP Osvaldo Bido (1-4, 4.92)
TONIGHT'S GAME: Iowa and Indianapolis will meet for the first game of their six-game set tonight, with Javier Assad scheduled to make his Triple-A debut. Through 15 games (14 starts) with Double-A Tennessee, the righty was 4-1 with a 2.51 ERA prior to his promotion to Iowa. Opposite of Assad will be Osvaldo Bido taking the ball for the Indians, entering the game with a 1-4 record and a 4.92 ERA through 17 games (13 starts) with Indianapolis. Bido made two starts against the I-Cubs in their series at Principal Park this year, throwing exactly 3.2 innings in each start. On April 26, the righty did not allow a hit, but walked five batters while striking out four and on May 1, he allowed just one hit, walking four and striking out three. Despite walking nine batters in two starts against Iowa, the I-Cubs have not managed to push across a single run against Bido entering tonight's game.
WELCOME BACK: Narciso Crook will re-join Iowa's roster for tonight's game after playing in his first four games at the Major League level. The outfielder hit .268 (42-for-157) in 47 games with Iowa prior to getting his contract selected by Chicago back on June 30, making his Major League debut that day. In his debut against his former team, Crook got an RBI double for his first big league hit. He played in four games with Chicago before getting optioned back to Iowa before today's game to make room for Seiya Suzuki who had been on the injured list since May 27. The 26-year-old had a slow start to the season, hitting just .154 (10-for-65) in his first 23 games with Iowa. As soon as May 26 hit, the outfielder started to really heat up, hitting .348 (32-for-92) with five doubles and seven home runs in 24 games with the I-Cubs. In the first 23 games of the season, Crook had just one multi-hit game, while he registered nine multi-hit performances over his last 24 games before going up to Chicago.
GETTING HIS TIMING BACK: Despite hitting just .130 (3-for-23) with 11 strikeouts last series against Columbus, Jackson Frazier is starting to get his timing back at the plate. Two of Frazier's three hits last series were three-run home runs, including one last night, starting Iowa's comeback attempt. The outfielder was designated for assignment by Chicago on June 10 and sent outright to the I-Cubs one week later, on June 17.
AVOID THE BIG INNING: In their last series against Columbus, Iowa had trouble keeping an inning from unraveling. In their last five games against the Clippers, the I-Cubs surrendered three or more runs in 11 different innings. It started on June 29th, a 16-3 loss for Iowa. In that game, they allowed a six-run second inning, a three-run sixth inning and a five-run eighth inning. On June 30th, a 12-6 loss, they gave up six in the sixth and three in the seventh. July 1 brought a six-run third inning and a four-run eighth inning as part of a 13-4 loss. On Saturday, they lost 10-6 in extra-innings, giving up three runs in the sixth and five runs in the 10th inning, while yesterday, the Clippers scored five runs in the third and three runs in the eighth to win 9-6.
KEEP THE BATS HOT: Although Iowa has lost five straight games, their offense has been putting up good numbers. In the five losses, the I-Cubs have scored three runs once, four runs once and six runs three times. Iowa entered the series going 22-6 when they scored six or more runs and are now 23-9 this year when scoring six or more. Despite losing all three games in the month of July, the I-Cubs are hitting .298 as a team this month entering tonight's contest.
KNOCKED AROUND: Iowa went 1-5 in their last six-game series against Columbus, winning the first game and then dropping the last five. Over the six-game set, the Clippers hit .333 as a team against the I-Cubs, registering 77 hits, 40 walks and got hit by five pitches, giving them an on-base percentage as a team of .436. 77 hits, 40 walks and an OBP of .436 were all season highs that Iowa has allowed in a single series this year. In the last five games, they have allowed 60 runs, including double-digits in four of the five while scoring nine last night. Out of the 24 pitchers Iowa used through the five games played, just four did not allow a run and two did not surrender a free pass. Before their series against Columbus, Iowa had not allowed double digit runs in back-to-back games all year. They gave up 10 runs last Sunday to Louisville, allowing 10+ runs in five of their last seven games entering tonight.
HICKS FOR FOUR: Catcher John Hicks went 4-for-5 with a double last night, accounting for 36% (4-of-11) of Iowa's hits as a team. With the four-hit night, Hicks raised his average on the year with Iowa to .249 (43-for-173) with 10 doubles, two triples, seven home runs and 17 runs batted in. It marked his first four-hit game of the season for Iowa and his first since September 7, 2021, against El Paso when he played for Triple-A Round Rock.
AGAINST INDIANAPOLIS: Iowa and Indianapolis are set to meet for the first of a six-game series at Victory Field tonight, the first of 12 games between the two teams here this year. The I-Cubs will look to break a three-game losing streak to the Indians dating back to their six-game set at Principal Park back on April 26-May 1, when the Indians took four-of-six from Iowa. Iowa enters the series with a 2-4 record this year against Indianapolis, while going just 33-51 all-time against the Indians. 25 of those 51 losses have come on the road, as they are 14-25 all-time against Indianapolis away from home.
SHORT HOPS: In their last series against Indianapolis, Iowa recorded just five extra-base hits, the least they have in a single series all year…Iowa hit into three double plays in last night's loss, tied for the season high…the I-Cubs are now an even .500 with they do not commit an error this season, at 19-19…Iowa has walked 20 batters through their first three games of the month, holding a team ERA of 9.96 in July…July marks the first month Iowa has not recorded a win in either of their first two games, currently 0-3 in the month.