June 30 Game Notes: Iowa vs. Columbus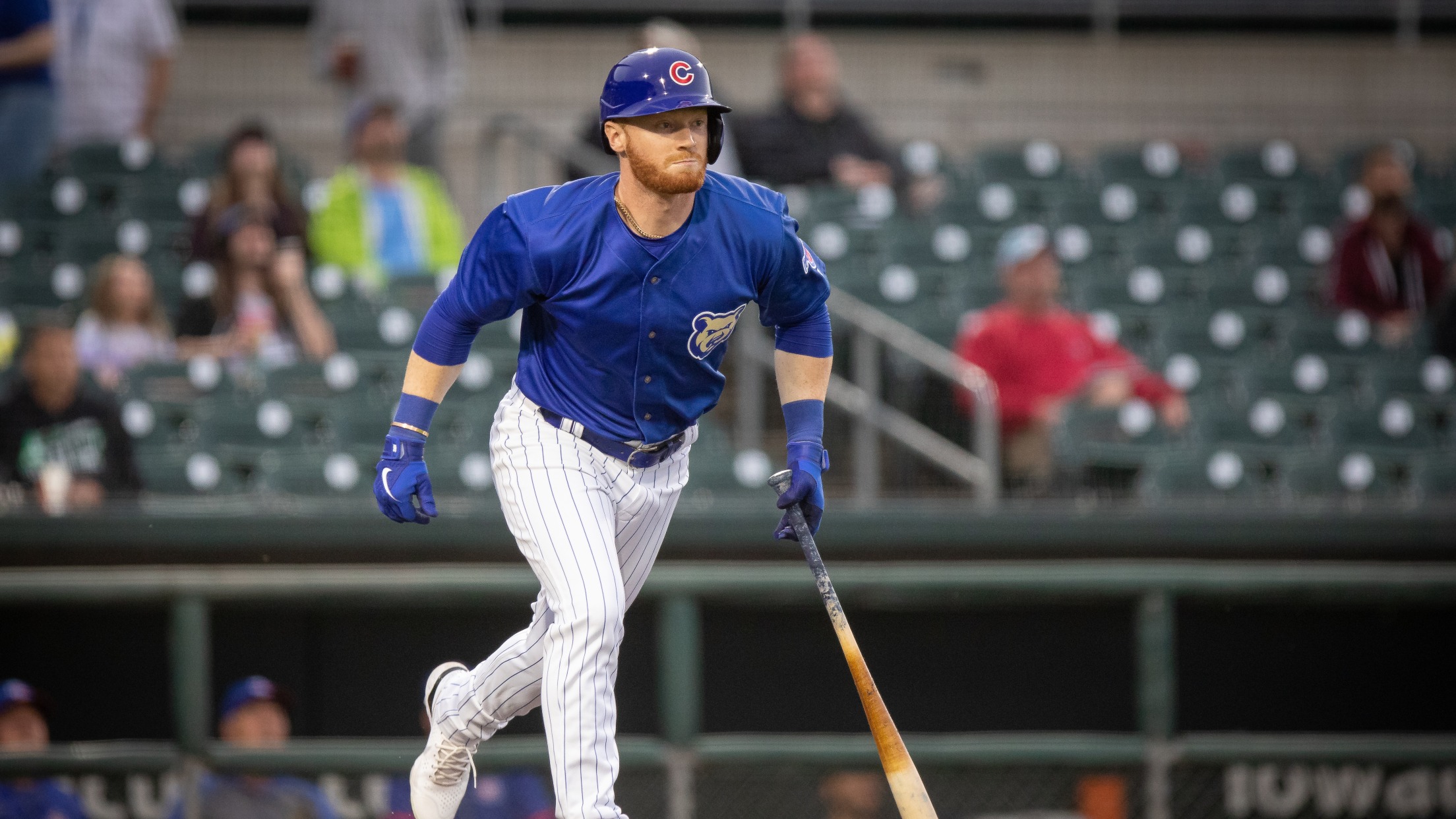 IOWA CUBS (34-39) vs. COLUMBUS CLIPPERS (42-32) Thursday, June 30, 2022 • 6:38 PM • Principal Park • Des Moines, IA RHP Luke Farrell (2-1, 4.39) vs. LHP Logan Allen (0-0, -.--)
IOWA CUBS (34-39) vs. COLUMBUS CLIPPERS (42-32)
Thursday, June 30, 2022 • 6:38 PM • Principal Park • Des Moines, IA
RHP Luke Farrell (2-1, 4.39) vs. LHP Logan Allen (0-0, -.--)
TONIGHT'S GAME: Iowa will look to bounce back after yesterday's loss with a win tonight in game three of the series against Columbus. They'll put Luke Farrell to the task, and he'll make his sixth start of the season for Iowa. Farrell has gone 2-1 for the I-Cubs in 2022, pitching out of both the bullpen and the rotation. After missing three weeks on the injured list, he has allowed just one hit over his last two outings, including a 2.1-inning start on Saturday in Louisville. His mound opponent tonight will be lefty Logan Allen for Columbus. Allen will be making his Triple-A debut against Iowa after going 5-3 with a 3.33 ERA (27ER/73.0IP) in Double-A Akron to start the season. Pitching in just his second season of professional baseball, Allen has lasted at least four innings in all 13 of his starts this year, including seven quality starts for the RubberDucks.
BULLPEN BLUES: Iowa's starter yesterday, Robert Gsellman, lasted just an inning and two-thirds against Columbus, giving the bullpen a season-high 7.1 innings to cover. They weren't quite up to the task, and they combined to allow ten runs on 11 hits. The hit total tied a season high for the group, who had previously allowed that many on June 5 and June 12. The group also issued a season-high ten walks, which topped their previous high of eight, which they'd met five times. The damage was distributed throughout the game, with all five relievers walking at least one batter, and three of five walking two or more. Four of the five relievers allowed at least one run and two of them allowed three or more runs. Eury Ramos became the first I-Cubs reliever this season to allow five or more runs in a single outing, while Sean Newcomb was the only pitcher to not allow a run yesterday.
CAN'T CONVERT: The I-Cubs collected nine hits yesterday, but scored only three runs - and only one of those came on an RBI. The other 11 runners they left stranded, marking the 21st time this season that the I-Cubs have left ten or more men on base in a game. After yesterday's contest, Iowa's lineup is tied for fourth in the International League in batting average (.257) and sixth in hits (634), but 15th in runs (341). The 533 runners they've left on through the first 73 games of this season are the fourth most in the International League, while their 316 RBI rank 16th.
JUNE BUGS: Yesterday, Robert Gsellman made his fifth start since returning from Chicago and his fourth of three innings or less in that span. His 1.2 innings against Columbus bring him to 13.2 total in the month of June, giving him an average of 2.2 innings per start this month. Including the six he gave up yesterday, Gsellman has allowed 18 earned runs over his last five starts. He has had only one scoreless start while allowing five or more runs in three out of the five. That has been good for an ERA of 11.85 for Gsellman since rejoining Iowa's roster. His struggles have contributed to a 6.10 ERA for I-Cubs starters in June (65ER/96.2IP) and a 5.86 mark (141ER/216.2IP) for the pitching staff as a whole.
WRONG KIND OF RECORDS: The I-Cubs set new season highs in all the wrong categories yesterday as the Clippers scored 16 runs on 19 hits. The runs allowed tied a season high for Iowa's pitching staff, while the hits surpassed their previous high of 16. Both highs were previously set by St. Paul on June 5. In addition to the hits, Columbus took 12 walks - a season-high by Iowa's pitching staff - and reached on two errors. All of that amounted to a season-high 33 baserunners allowed over nine innings, topping Iowa's previous high of 27, which also came on June 5. The Clippers sent 11 men to the plate in both the second and the eighth innings, making them the first team this year to bat around against Iowa twice in the same game. On Columbus' side, they set new season highs for runs in a game and hits in a game and tied their season high for walks in a game.
STAYING HOT: Nolan Jones continued his success against Iowa yesterday with a 3-for-5 day, a home run and four RBI. The outfielder, who is listed as Cleveland's No. 7 prospect by MLB.com, missed Columbus' first series against Iowa as part of a two-month stint on the injured list. Jones has picked up right where he left off last year against the I-Cubs, however, going 5-for-9 with three extra-base hits and six RBI through the first two games of this series. In 14 games against Iowa over the past two seasons, Jones has now hit .367 (18-for-49) with seven doubles, a triple and six home runs. He has taken 11 walks, driven in 16 runs, scored 14 runs and stolen two bases. In 2021, the extra-base power gave him a team-high .850 slugging percentage against the I-Cubs, which contributed to a 1.321 OPS. That was good for the fourth-highest OPS of any opposing player against Iowa last season (min. 15 AB's).
AGAINST COLUMBUS: With the series now tied at one game apiece, Iowa and Columbus are set to meet for the third game of their six-game series tonight. Columbus took yesterday's contest by a score of 16-3, now leading the season scoring by one run. Entering yesterday's game, Iowa had outscored the Clippers by 12, at 37-25 through their first seven games. After winning by 13 runs yesterday, Columbus now is outscoring the I-Cubs 41-40. The two teams have split the season series each with four wins, with four games left at Principal Park this year. Columbus now leads the all-time series between the two teams 12-8 and are 9-5 here at Principal Park.
SHORT HOPS: Greg Deichmann went 0-for-3 with a walk and two strikeouts yesterday, ending his eight-game hitting streak...Darius Hill (2), Nelson Maldonado (2) and Trent Giambrone (2) combined for six of Iowa's nine hits in yesterday's game…Columbus scored 39% (16-of-41) of the runs all season against Iowa in yesterday's game alone…for the third time this year, Iowa now has three or fewer extra-base hits through the first two games of their series.