Bragan Field at 121 Financial Ballpark
Bragan Field at 121 Financial Ballpark, which opened in 2003, is one of the premier Minor League ballparks in North America.
The ballpark was the first completed project of the Better Jacksonville Plan. Featuring an old-fashioned design, brick facade and a grass seating berm, 121 Financial Ballpark reminds fans of the days of yesteryear and preserves all of the wonderful tradition baseball has to offer. The vivid sightlines capture the action up-close while providing fans with comfortable seating and easy access to concessions and restrooms.
121 Financial Ballpark also features 12 luxury skyboxes, four skydecks, HD videoboards in left field and along the outfield walls, a playground, and a one-of-a-kind Tiki Terrace at the left field corner.
The ballpark has hosted three Major League Baseball exhibitions (2006, 2010, 2015), four ACC Baseball Tournaments (2006-09) and two Southern League All-Star games (2003, 2013). The 2013 Southern League All-Star game had a league-record 9,373 fans in attendance.
In 2016, owner Ken Babby invested $1.8 million into the ballpark to add a new groups area directly behind the home bullpen, a Tiki Terrace near the left-field foul pole, renovations to all 12 private suites and expansion of the suite-level, third-floor lounge to give all fans a climate-controlled space to overlook the playing field.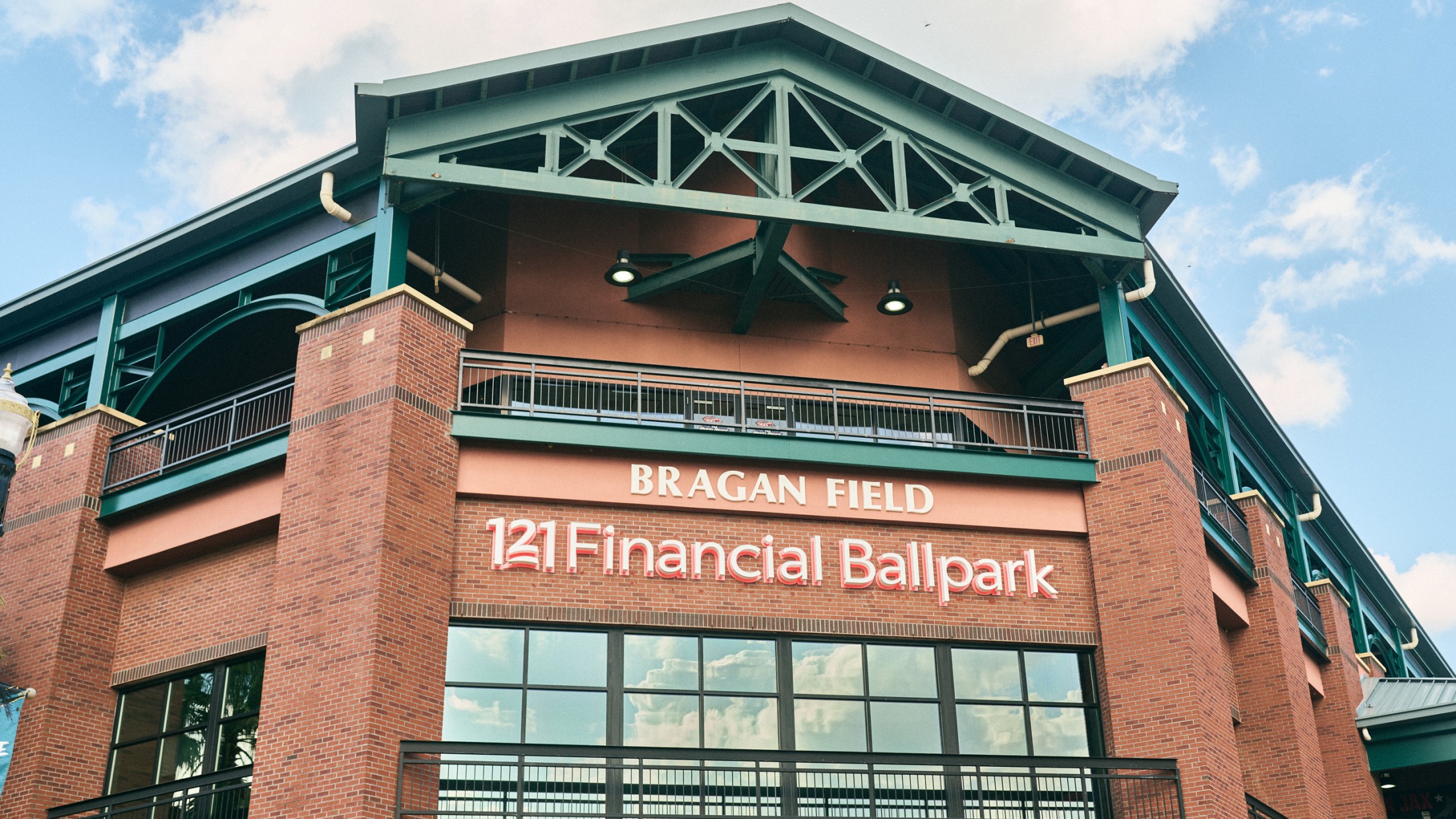 121 Financial Ballpark
301 A. Philip Randolph Blvd
Jacksonville, FL 32202