JJ Bleday: In the water, he gained his fire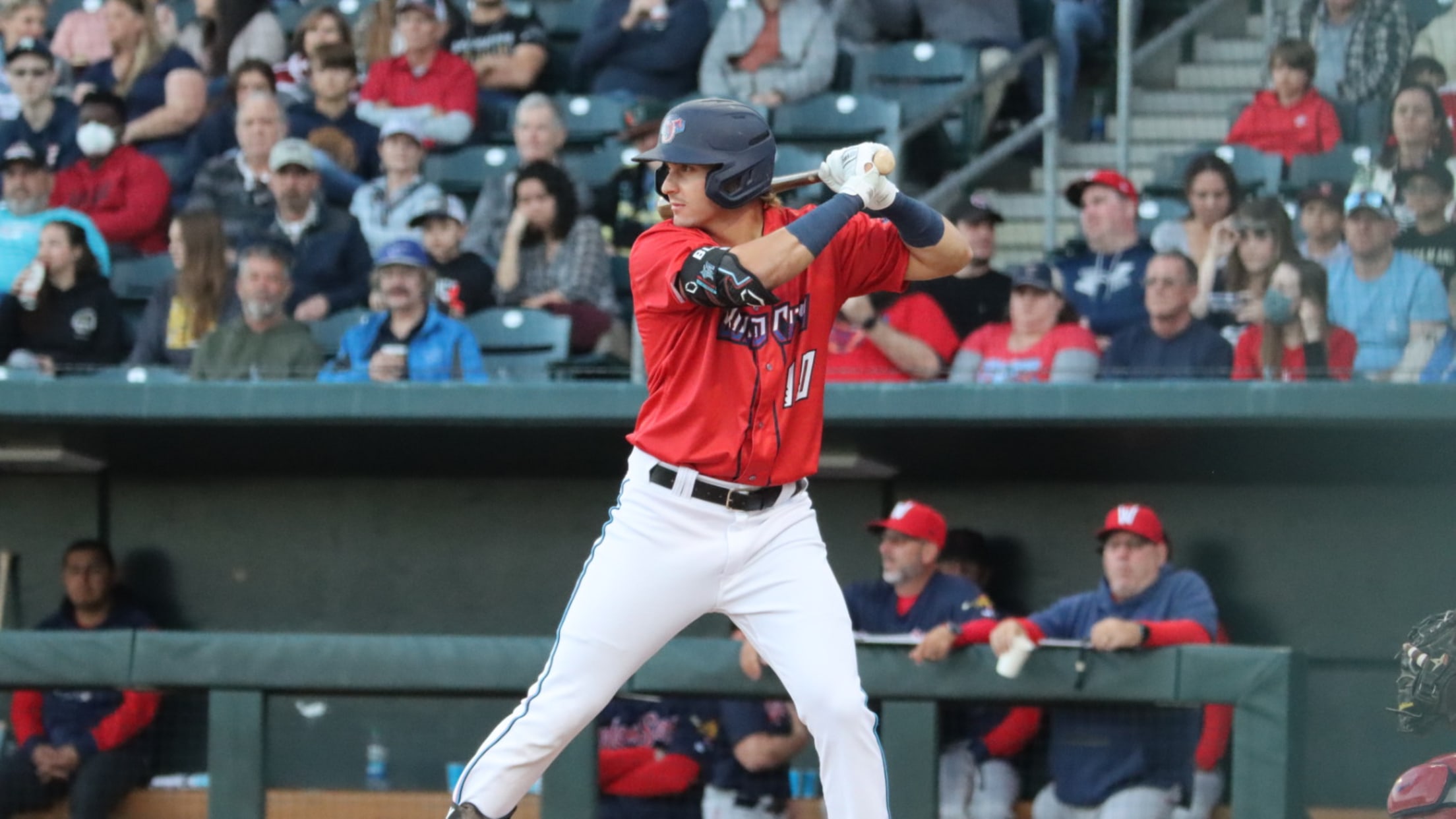 Bleday awaits on a pitch during the Jumbo Shrimp's opening series against the Worcester Red Sox. (Justin Nedrow/Jacksonville Jumbo Shrimp)
To influence means to have an effect on the character, development or behavior of someone or something. Kids are often influenced by their parents and how they're raised. A lot of times, young kids copy their older siblings because they are watching, observing and learning. For JJ Bleday, he would
To influence means to have an effect on the character, development or behavior of someone or something. Kids are often influenced by their parents and how they're raised. A lot of times, young kids copy their older siblings because they are watching, observing and learning. For JJ Bleday, he would watch his older siblings swim.
"I grew up watching my brothers and sisters do it and I was naturally good at it," said Bleday. "One day, I jumped in the pool with my overalls on and just started swimming and one of my family members had to jump in after me."
That love of swimming at a young age grew towards the love of competition. Having older siblings, a lot of things get turned into competitions.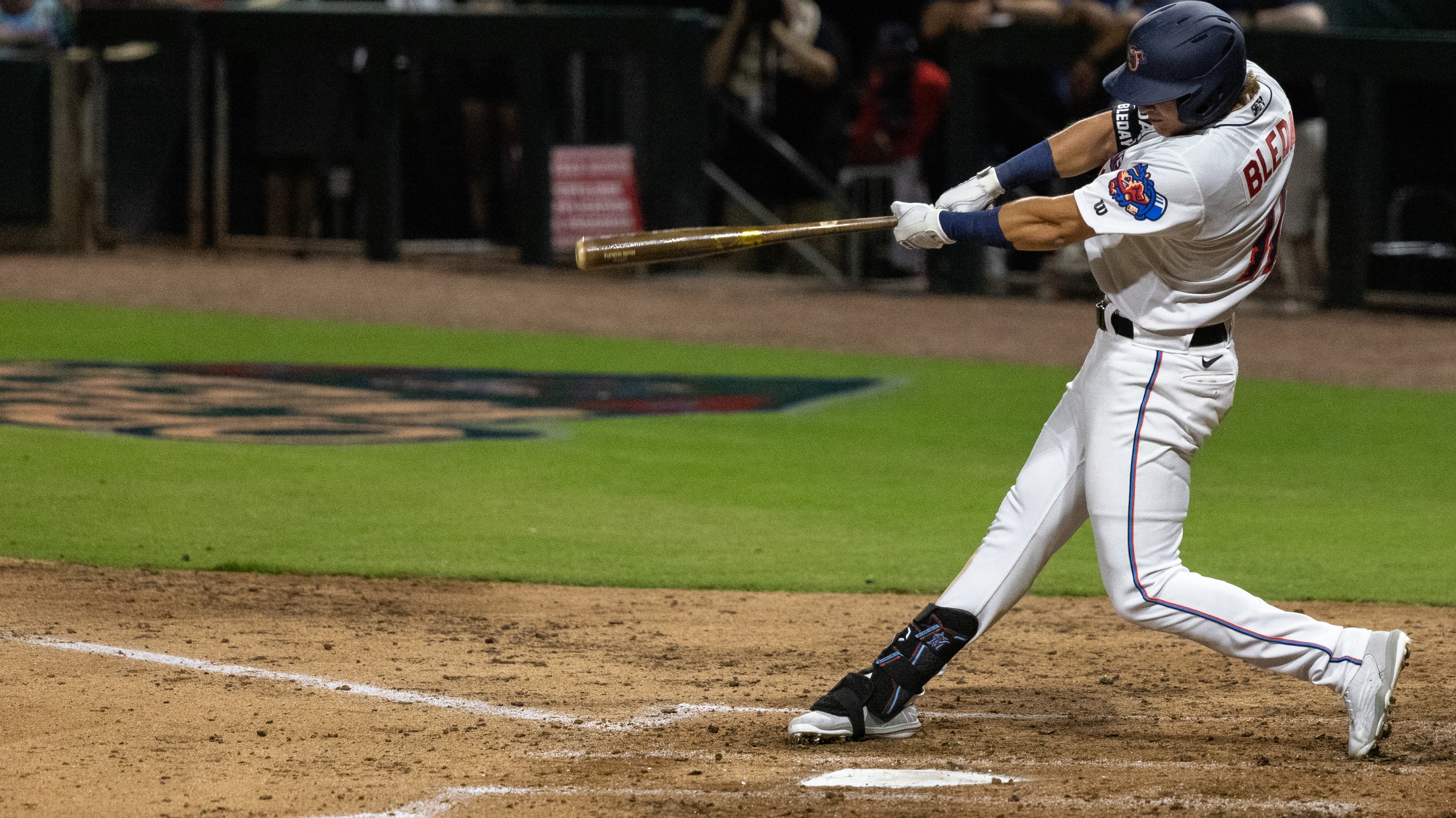 "We're always competing," laughed Bleday. "My brother Adam, who's actually a pitching coach for the Baltimore Orioles' complex league (team), he was a state champion at a young age. When I got older, I was also a state champion, in eighth grade."
Brothers compete, but brothers are also there for each other. In 2020, having his brother nearby helped one last time to making sure he stayed in shape.
"He's my coach away from here, he helps drive me and gets on to me when I need to get things going," said Bleday. "I'm really glad I was living with him in Panama City, one because he was working and he was in the same situation as me because he wasn't coaching because the season was canceled. He was working out with me every single day, throwing me BP every single day. Just having that brother camaraderie was ideal for him to push me and just stay on top of it because I wasn't getting any at-bats and we weren't playing any games. It was good because once I got the call to go to the alternate site in Jupiter around July 2020, I was ready to go and I was ready to play. Even if I didn't go anywhere, I was able to go and continue to train and get some more at-bats."
Not many sports have both team and individual components. Track and swimming are perhaps the best examples of where there are both team and individual competitions. Bleday loved the individual aspect of swimming.
"It gave me a good competitive edge," Bleday said. "It's that individual sport where if you suck, you have to look at yourself, look in the mirror and actually take the heat for it. There's also a team aspect because of relays, but mainly it got me in shape and made me competitive."
That competitive spirit paved the way for JJ. Adam was a state champion and broke several swimming records. That paved the way for JJ, who, as a sophomore, left his Pennsylvania high school with six school records all to himself.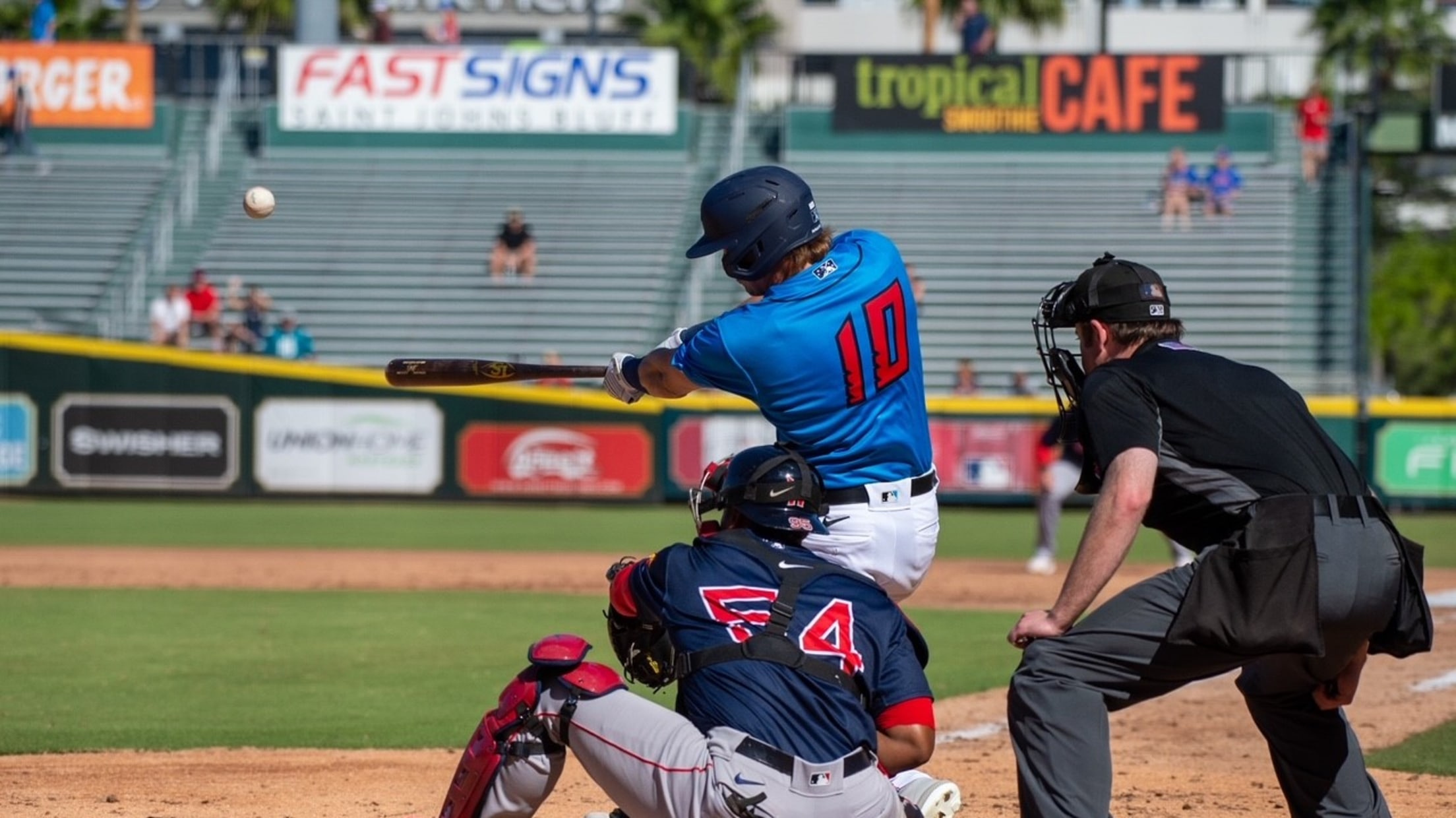 "I saw my brother take a few down," said Bleday. "Once I got there, I was only a sophomore and I was taking his name down.
"The records are actually some of my brother's records, and as I got closer and closer, I was trying to knock them off."
Bleday's dad, a football coach, actually got JJ in to baseball. For Bleday, blending swimming in the winter and using that to get in shape for baseball helped both physically and mentally.
"You're constantly battling yourself but you're also competing with the pitcher," Bleday said. "You're trying to beat him and get on base and that's what swimming helped me realize at a young age.
"Swimming led into that competitive mentality on the mound, which then translated into the batter's box."
After his sophomore year in high school, Bleday and his family moved to Florida. Since the swimming season was in full swing in the fall, JJ decided to fully focus on baseball.
"I moved to Florida after my sophomore year and swimming was going on as soon as I got down there," said Bleday. "Usually in PA or up north, you don't start till November and then go till March. Whereas in Florida, it's a fall sport and I'm not even in shape with these guys, so I decided from here on out I was going to focus on baseball."
Bleday used his competitive mindset from swimming and translated that to a pitcher, but as he got older, he wanted to focus more on hitting and began to gravitate towards the batter's box.
"I was always a pitcher before a hitter growing up," said Bleday. "The more I got older, the more I loved hitting and I just got more and more comfortable in the box than on the mound. I liked playing every day. You're constantly battling yourself but you're also competing with the pitcher. You're trying to beat him and get on base and that's what swimming helped me realize at a young age."
Just as swimming helped Bleday with a competitive mindset it also helped with self-reflection. Pitcher's usually throw once or twice per week and that can make it tough to find a rhythm. Bleday felt that lack of rhythm also helped push him towards become a hitter.
"If I had one bad outing, I had to sit on that for a week and I just hated that," said Bleday. "You're going to have bad games here and there, but if you're playing every day, you can get into that rhythm, find it and once it clicks, it clicks."
Bleday was chosen as the fourth pick in the first round of the 2019 MLB First Year Player Draft by the Marlins. In his first season, with the Jupiter Hammerheads (Low-A, Miami), he batted .257 with 11 extra base hits, eight doubles and three home runs with 19 RBIs.
Even though he is fully entrenched in being a professional baseball player, that swimmer's mentality hasn't left him, as he still incorporates swimming into his offseason workouts to this day.
"Usually I work out in my off season; Monday, Tuesday, Thursday, Friday, Saturday, and Wednesday is kind of like my mobility/swim day," Bleday said. "I just get in the pool, do some hypoxic training and then swim some laps.
"I still get the nostalgia when I hop out of the pool. You feel cleansed, you feel good and I still miss it that's why I keep doing it. You get your runners high when you run but swimming's different. It's a total body workout and it's euphoric."