Captains Welcome New Manager Omir Santos for 2023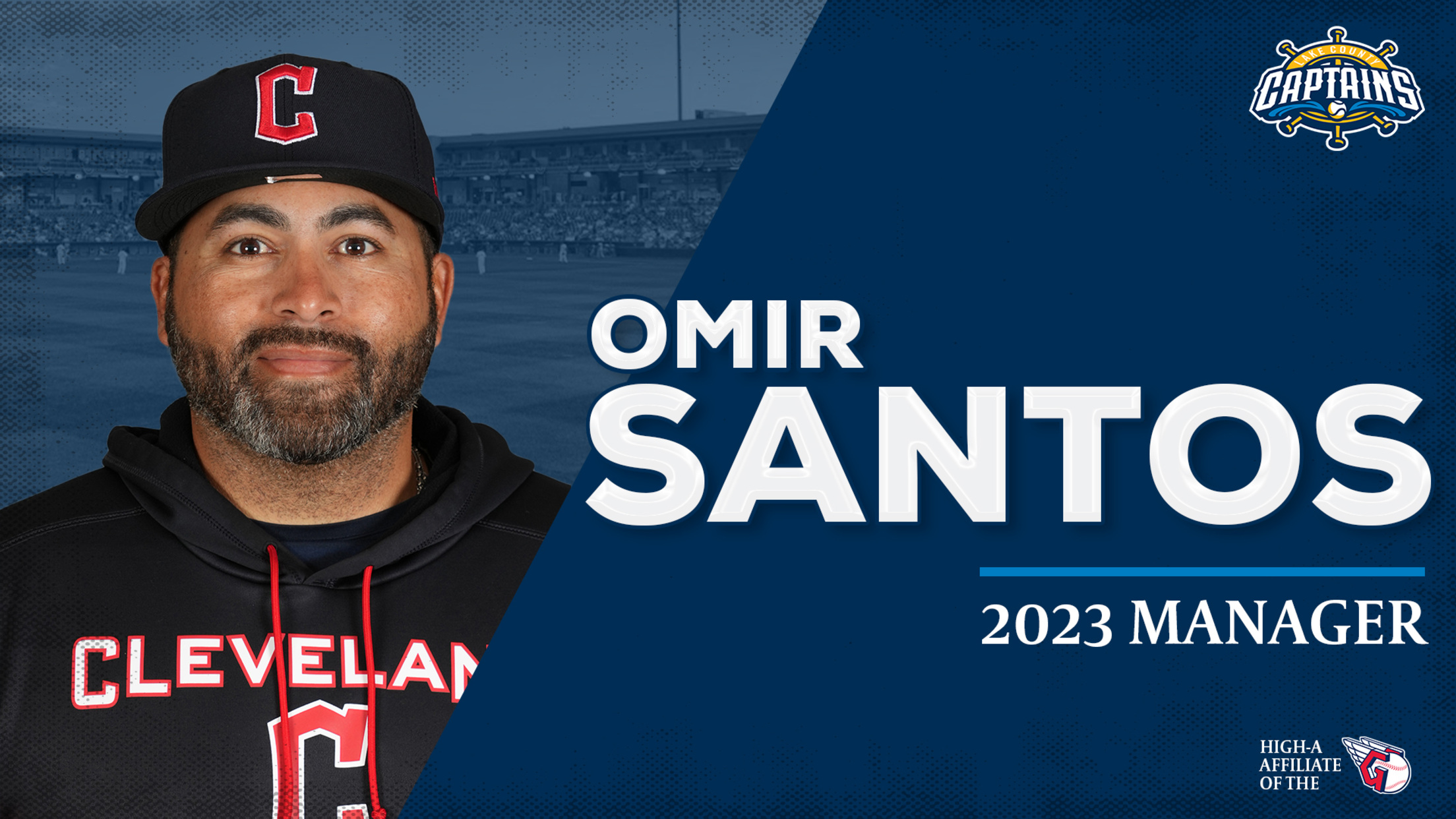 EASTLAKE, OH – The Cleveland Guardians today announced the Lake County Captains field staff for the 2023 season. Omir Santos will be the Captains new Manager in 2023. He comes to Lake County after managing the Lynchburg Hillcats (Guardians Low-A affiliate) in 2022 to a First-Half North Division Championship in
EASTLAKE, OH – The Cleveland Guardians today announced the Lake County Captains field staff for the 2023 season.
Omir Santos will be the Captains new Manager in 2023. He comes to Lake County after managing the Lynchburg Hillcats (Guardians Low-A affiliate) in 2022 to a First-Half North Division Championship in the Carolina League and an overall record of 63-68. Santos is a former MLB catcher for Cleveland. He also played for the Baltimore Orioles, New York Mets and the Detroit Tigers. Santos takes over the manager position from Greg DiCenzo, who was promoted to AAA Columbus after two successful seasons in Lake County.
Kevin Erminio returns to Lake County as the Pitching Coach for the 2023 campaign. He spent the 2021 season in the same role with the Captains. Erminio was also the pitching coach in Lynchburg in 2022.
The Captains field staff is rounded out by Jordan Becker as Hitting Coach, Kyle Lindquist as Bench Coach and Luis Rios as Strength and Conditioning Coach. Matt Beauregard returns to Lake County for his seventh season as Athletic Trainer.The Captains open their 20th Season in Lake County on Thursday, April 6 at Classic Park against the Dayton Dragons (Cincinnati Reds). Ticket memberships start at only $99 and are available at CaptainsBaseball.com.