Captains Split Series with River Bandits after Quad Cities' Five-Run 3rd Inning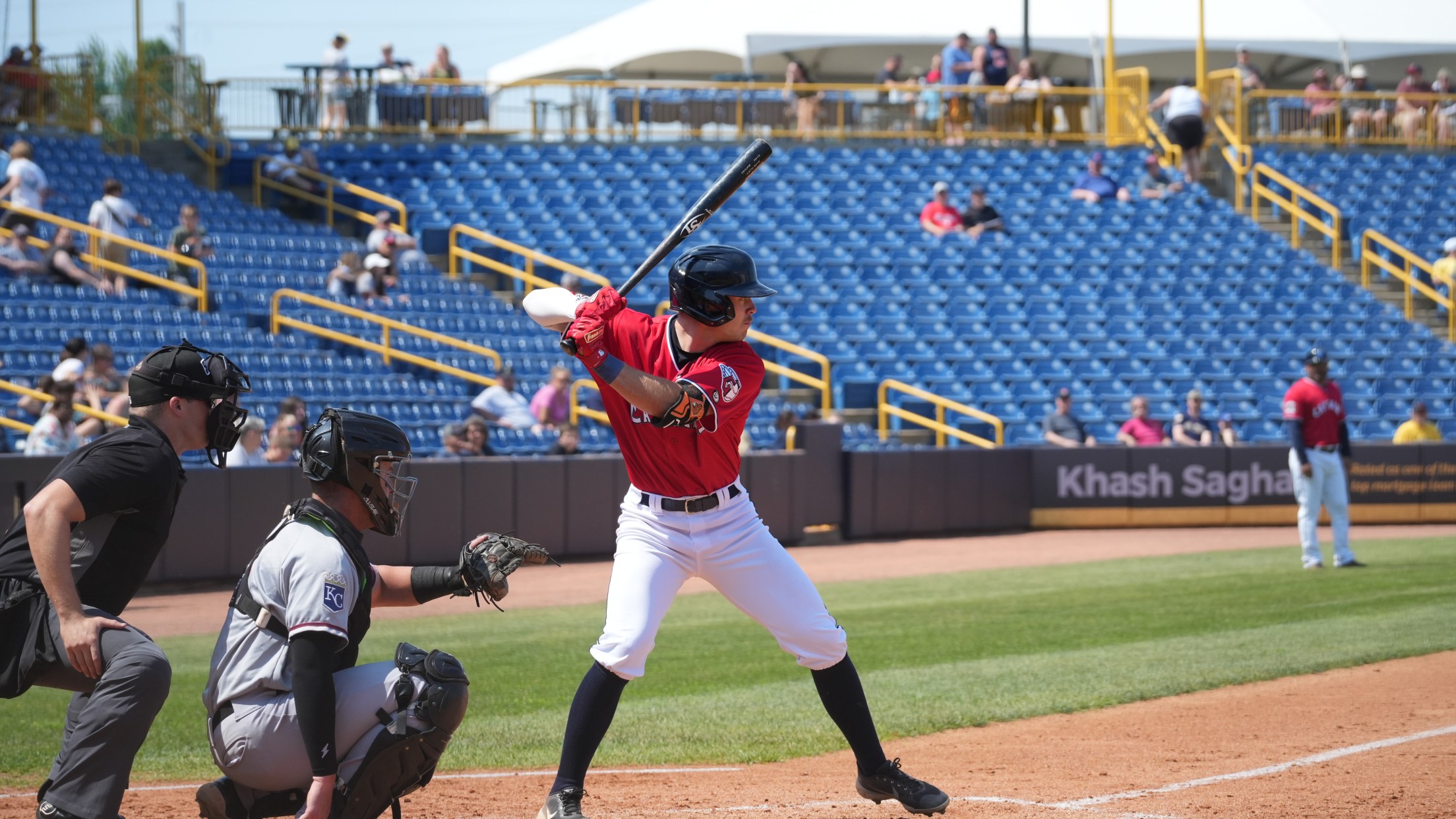 EASTLAKE, Ohio – In the finale of a scheduled six-game series, the Lake County Captains (25-26) fell to the Quad Cities River Bandits (27-25) by a final score of 5-3 on Sunday afternoon at Classic Auto Group Park in Eastlake. The River Bandits scored all five of their runs in
EASTLAKE, Ohio – In the finale of a scheduled six-game series, the Lake County Captains (25-26) fell to the Quad Cities River Bandits (27-25) by a final score of 5-3 on Sunday afternoon at Classic Auto Group Park in Eastlake.
The River Bandits scored all five of their runs in the top of the 3rd inning. In the frame, Captains starting pitcher Rodney Boone (1-3) allowed 5 earned runs on 4 hits, while also surrendering 2 walks and throwing 2 strikeouts.
However, in his other 4 innings pitched, the left-hander retired all 12 River Bandits he faced, which included 5 strikeouts. Boone threw 7 strikeouts in all, his second-most of the season.
Lake County had just two baserunners in the game's first four innings, courtesy of a Milan Tolentino walk in the bottom of the 1st inning, and a Jorge Burgos single in the bottom of the 2nd inning.
The Captains then scored 2 runs in the bottom of the 5th inning. After a Burgos walk, Christian Cairo was hit-by-pitch and extended his on-base streak to 18 games, the longest by a Lake County player this season. Soon after an infield single from Junior Sanquintin, which loaded the bases, Nate Furman hit a two-out, two-run single to cut the Quad Cities lead to 5-2.
Captains relievers Sergio Morillo, Alaska Abney, and Franco Aleman combined to pitch 4 near-perfect innings, throwing 5 combined strikeouts. The lone blemishes were a double and walk allowed by Morillo in the top of the 7th inning.
After 10 consecutive Captains hitters were retired from the 6th through 9th innings, Justin Boyd hit his first career Minor League home run, a solo shot that made the score 5-3.
Then, in the ensuing at-bat, Jorge Burgos worked a 3-2 count after fouling off 9 pitches. However, a pitch timer violation on Burgos resulted in a strikeout via an automatic strike, ending a 12-pitch at-bat. Finally, Will Bartlett, who entered the game as a defensive substitute in the top of the 8th inning, flew out to end the game.
After a travel day tomorrow, the Captains will begin a six-game road series against the Midwest League-leading Great Lakes Loons. First pitch for the series-opener on Tuesday night is scheduled for 7:05 PM at Dow Diamond in Midland, Michigan. Coverage of the game can be found on both the Bally Live app and MiLB.tv, as well as through @LCCaptains on Twitter and Instagram.