Captains Tie Season-High with 3 Home Runs in 12-7 Loss to Quad Cities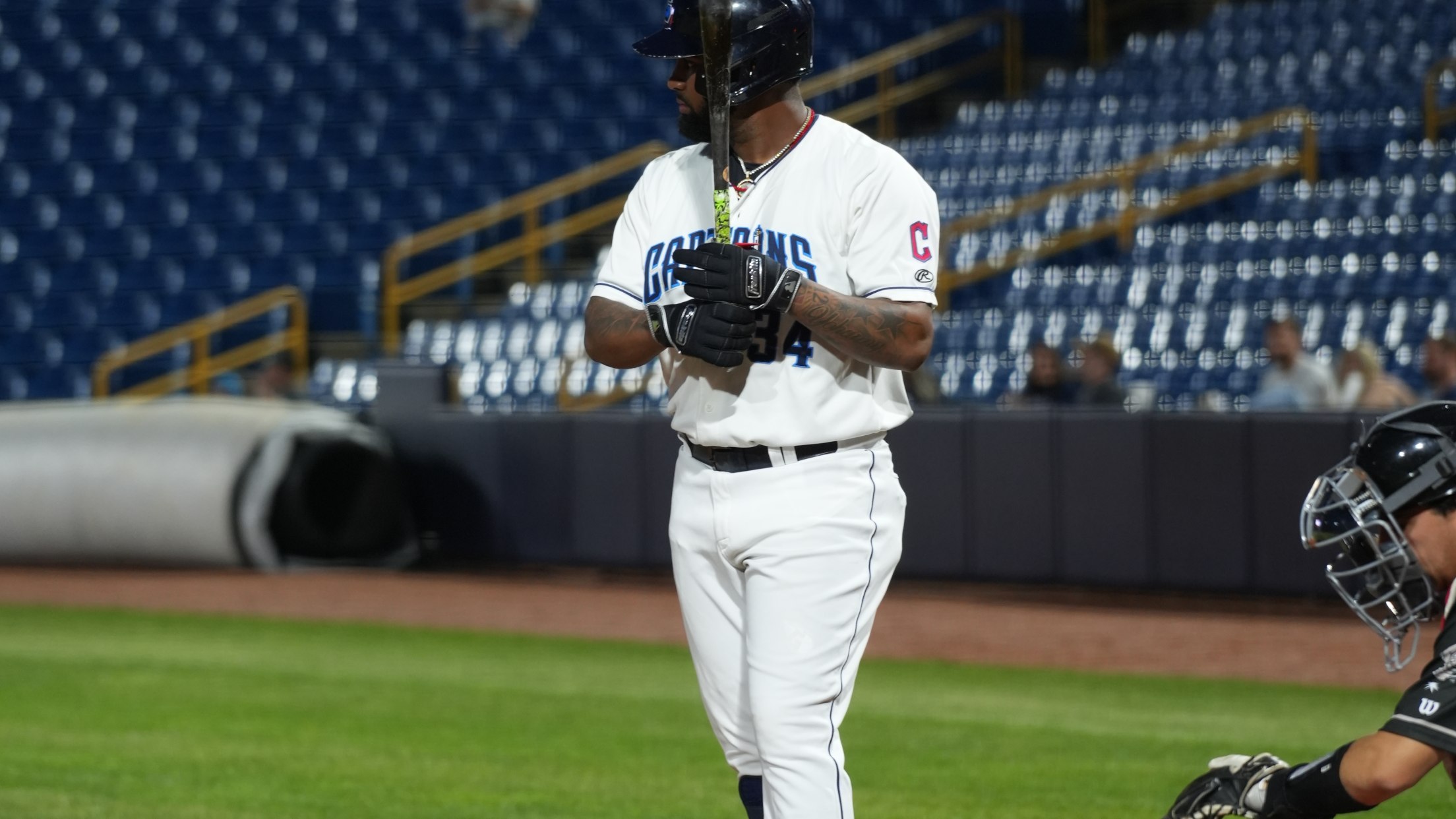 EASTLAKE, Ohio – In the fourth of a scheduled six-game series, the Quad Cities River Bandits (26-23) defeated the Lake County Captains (24-25) by a final score of 12-7 on Friday night at Classic Auto Group Park in Eastlake. Captains hitters tied a season-high with 3 home runs in the
EASTLAKE, Ohio – In the fourth of a scheduled six-game series, the Quad Cities River Bandits (26-23) defeated the Lake County Captains (24-25) by a final score of 12-7 on Friday night at Classic Auto Group Park in Eastlake.
Captains hitters tied a season-high with 3 home runs in the contest, reaching the mark for the second time this season. Lake County also hit 3 home runs in a road game against the West Michigan Whitecaps back on May 23rd.
In the bottom of the second inning, on the first pitch he saw in the game, Captains right fielder Jorge Burgos would hit a solo home run to deep right field, giving Lake County their first hit and run of the night and cutting their deficit to 8-1. This was his fourth home run of the season, and third in his last three games.
Then, in the bottom of the seventh inning, Captains shortstop Dayan Frias, who entered the game as a defensive substitute in the top of the sixth inning, would hit a pinch-hit three-run home run to right field, reducing Quad Cities' lead to 11-6. This was his second home run of the season, and first at Classic Auto Group Park.
Soon after, in the bottom of the eighth inning, Lake County first baseman Junior Sanquintin would take the first pitch of his at-bat to opposite field for his first career High-A home run, making the score 11-7.
Offensively, the Captains would also score two runs in the bottom of the third inning. Designated hitter Jake Fox, the No. 10 Cleveland prospect according to MLB.com, would hit an RBI single, and center fielder Joe Lampe, the No. 29 Cleveland prospect according to MLB.com, would hit an RBI groundout. Additionally, third baseman Christian Cairo would finish the game 1-for-3 at the plate with a single and a walk, tying the longest on-base streak by a Captain this season at 17 games.
In his fifth start of the season, Lake County starting pitcher Ethan Hankins (0-4) would pitch a season-low 1.1 innings (tied), allowing a season-high 6 hits, career-high 8 earned runs, and season-high 3 walks (tied), while tying a season-high with 3 strikeouts in 55 pitches. In the top of the first inning, the right-hander would also allow his first home run since August 24th, 2019, a three-run shot from River Bandits right fielder Juan Carlos Negret.
Following a scoreless 1.2 innings of relief from Captains reliever Shawn Rapp, right-hander Tommy Mace made his second relief appearance of the season and third of his career. Mace allowed four consecutive hits to begin the fourth inning, the last two of which were an RBI single from Quad Cities designated hitter Carter Jensen and a two-run double from Negret. The Lake County right-hander would then retire 9 of the next 10 River Bandits hitters he faced.
Ultimately, Tommy Mace would pitch 5 innings of relief, allowing 7 hits, 3 earned runs, and 2 walks, while throwing 4 strikeouts. Then, Captains reliever Lenny Torres Jr. would pitch the top of the ninth inning, allowing 3 hits, one earned run, and one walk, while throwing 2 strikeouts.
First pitch for Game 5 of this week's six-game series between the Captains and River Bandits is scheduled for tomorrow night at 7:00 PM. It will be "Sausage Fest Saturday" at the ballpark. Coverage of the game can be found on both the Bally Live app and MiLB.tv, as well as through @LCCaptains on Twitter and Instagram.