The Lake County Captains Announce Promotional Schedule For 2023 Season. Individual Game Tickets On Sale Now
Midge Night, Richard Night, and Cleveland Record Fair Highlight 20th Season celebration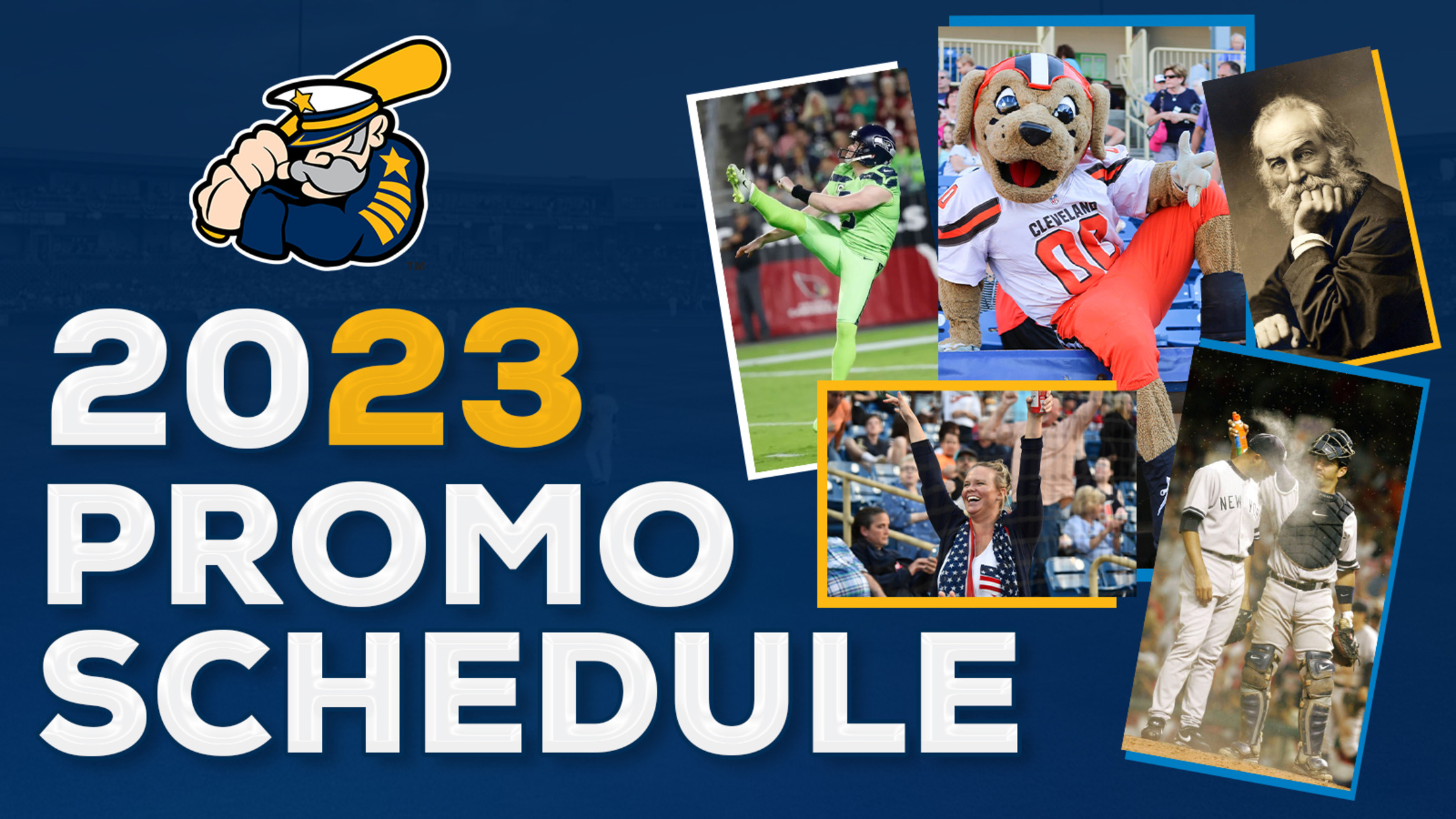 EASTLAKE, Ohio — The Lake County Captains, minor league baseball team in the Midwest League and High-A affiliate of the Cleveland Guardians, are excited to announce their promotional schedule for the 2023 season. There is so much to look forward to this year including specialty jerseys, giveaways, brand-new and exciting
EASTLAKE, Ohio — The Lake County Captains, minor league baseball team in the Midwest League and High-A affiliate of the Cleveland Guardians, are excited to announce their promotional schedule for the 2023 season. There is so much to look forward to this year including specialty jerseys, giveaways, brand-new and exciting theme nights and daily promotions.
The Captains 66 home game schedule begins with Opening Weekend at Classic Auto Group Park on Tuesday, April 6 (6:35 pm EST) against the Dayton Dragons. The full schedule can be found here.
Some of the new promotions this season include the Jon Ryan Punt Challenge, Cleveland Card Show, Midge Night, Record Fair Sunday, Mascot Olympics and many others. Get your tickets now.
The Captains celebrate Richard Night on Saturday, May 13th. All Richards, Ricks, Dicks and Riches who show their official Ohio ID will receive FREE admission to the Sausage Fest and can participate in the Richard Parade!
Fans can look forward to brand new daily promotions at Classic Auto Group Park including Tuesdays with Picantes Baseball presented by Remarkable Lake County, Wine Wednesdays, Bring Your Human Thursdays, Firework Fridays (June- August), Sausage Fest Saturdays and Throwback Cleveland History Sundays! Every Sunday will also be Little League Sunday presented by Classic Auto Group.
The Lake County Captains have selected four premium giveaways for their 20th season celebration. The giveaways begin on Sunday, June 4th where the first 1,000 fans through the gates will receive a Oscar Gonzalez bobblehead courtesy of The Strong Museum of Play. Next up, the Captains will giveaway a Jose Ramirez bobblehead presented by The Strong Museum of Play to the first 1,000 fans who enter Classic Auto Group Park on Saturday, July 29th. The first 1,000 kids 12 and under through the gates on Saturday, August 12th will receive a Captains Lunch Box presented by Stanley Steemer. The Captains conclude their 20th season in Lake County by saluting one of the wildest seasons in team history; the 2010 Championship. The first 1,000 fans in the ballpark on Saturday, September 9th will receive a Captains 2010 Championship Ring Replica courtesy of Sysco.
This season marks the Captains 20th year playing in Northeast Ohio on the shores of Lake Erie. Celebrate as the Captains throw it back to their early years in Lake County and debut their 20th anniversary throwback uniform on Sunday, July 30th for Cleveland Sports History Night.
To read more about the Lake County Captains promotional schedule visit CaptainsBaseball.com
Exclusive ticket memberships and group outings are available for purchase now and more information may be found at CaptainsBaseball.com or by calling 440-954-WINS (9467).
Exclusive merchandise celebrating the 20th season go on sale today at ShopCaptains.com.
About the Lake County Captains
The Lake County Captains are the professional HIGH A affiliate of the Cleveland Guardians located in Eastlake Ohio. Our mission is to honor the rich history of our organization while also introducing baseball to a new generation of fans through innovative means. We are committed to supporting our community, sports teams, and each other by demonstrating passion and having fun every day.