Lake Elsinore Storm Cruise to Victory Over Inland Empire 66ers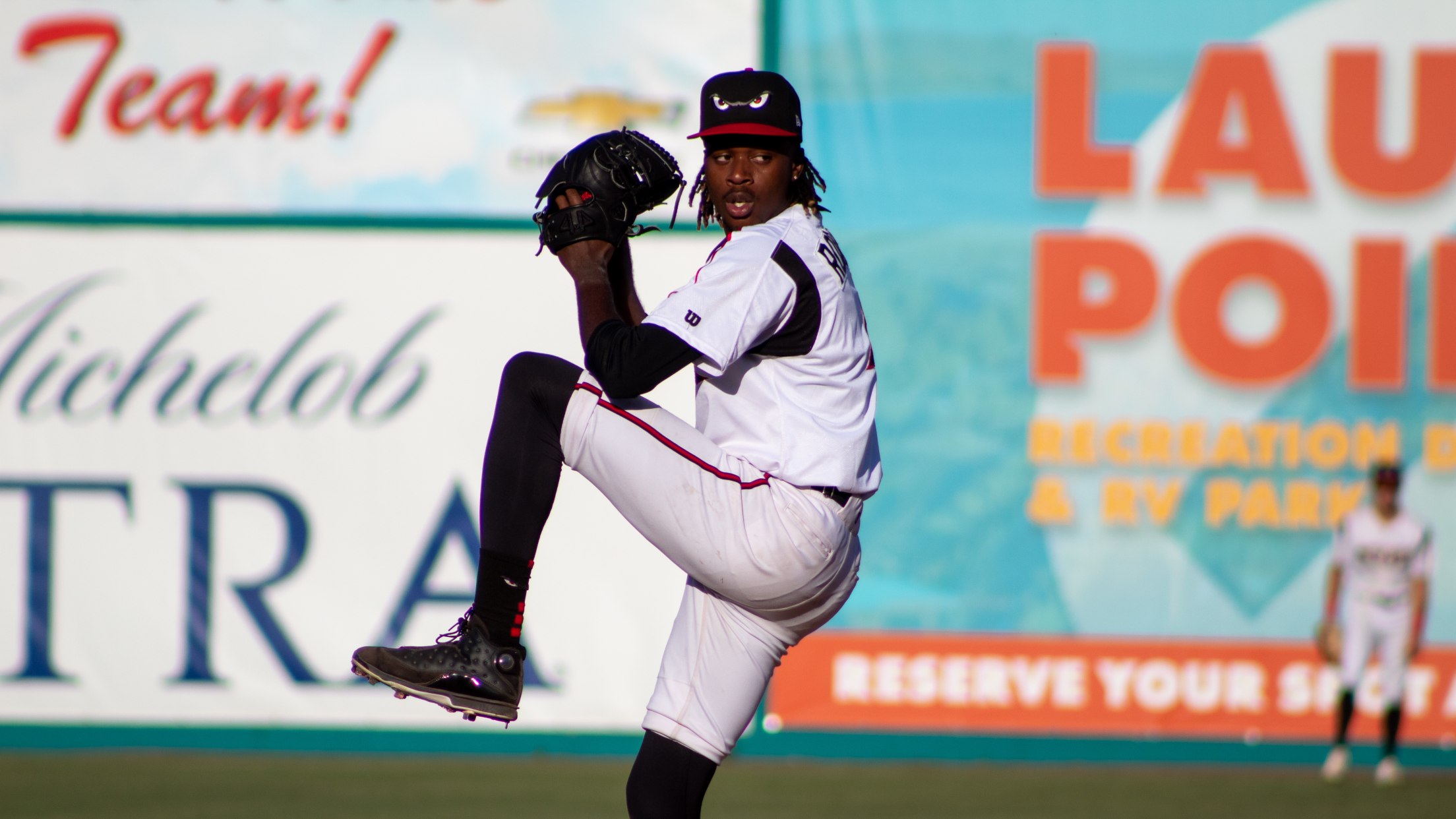 The Lake Elsinore Storm jumped on top early tonight against the Inland Empire 66ers and stayed up for the entirety of the game. Tonight's starter, Kobe Robinson, held the 66ers to 0 runs as he struck out the first 6 batters he faced. The Storm offense then provided the run
Storm Stave Off Series Loss with 7-1 Victory Over Quakes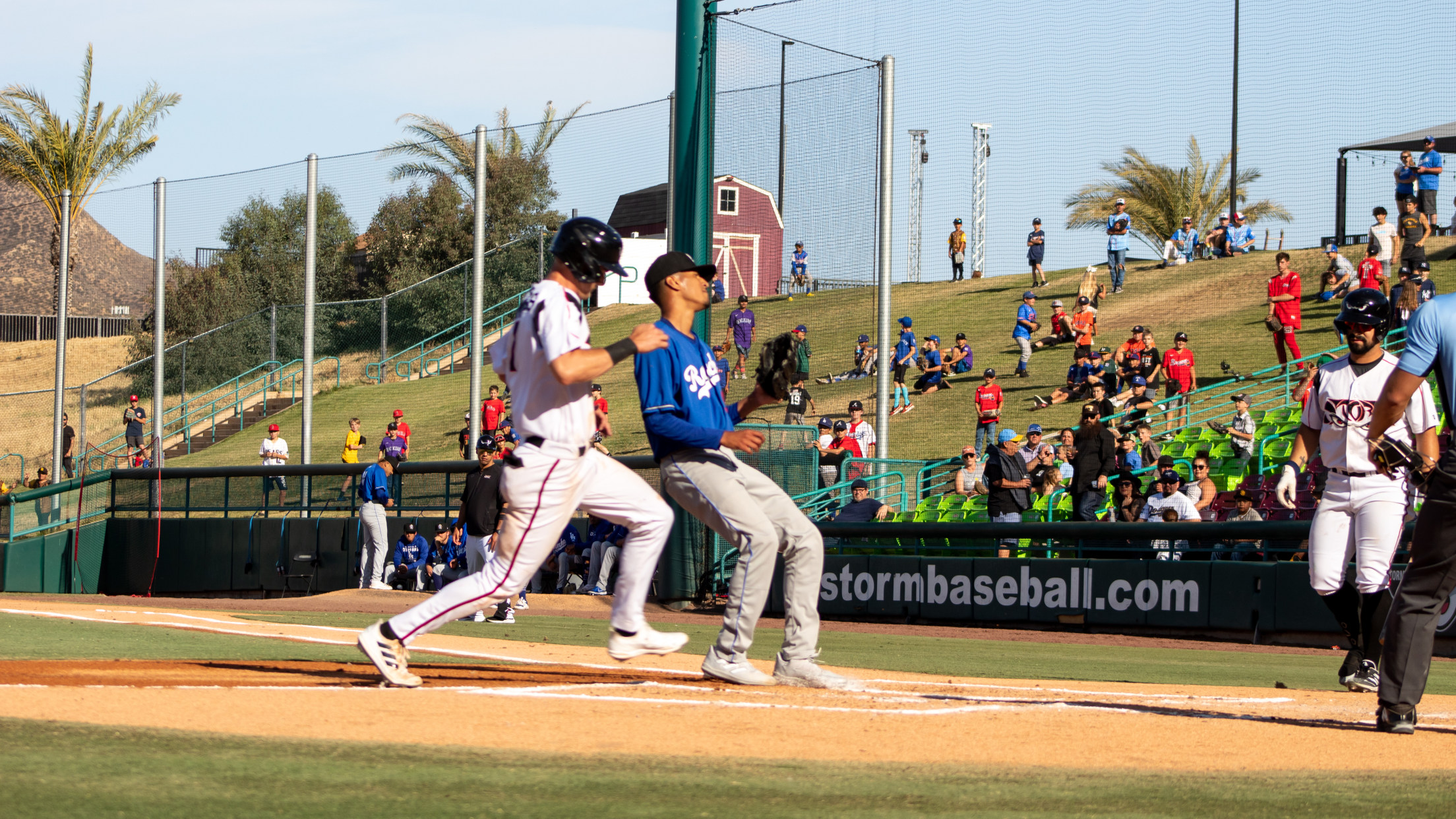 After failing to score a run and only notching 1 hit in the previous game, the Storm's offense was re-ignited Saturday night. They would begin their offensive production in a familiar way, capitalizing on mistakes from their opponent. In the first inning of the game, Cole Cummings would come home
Storm Lose Power in Third Loss to Quakes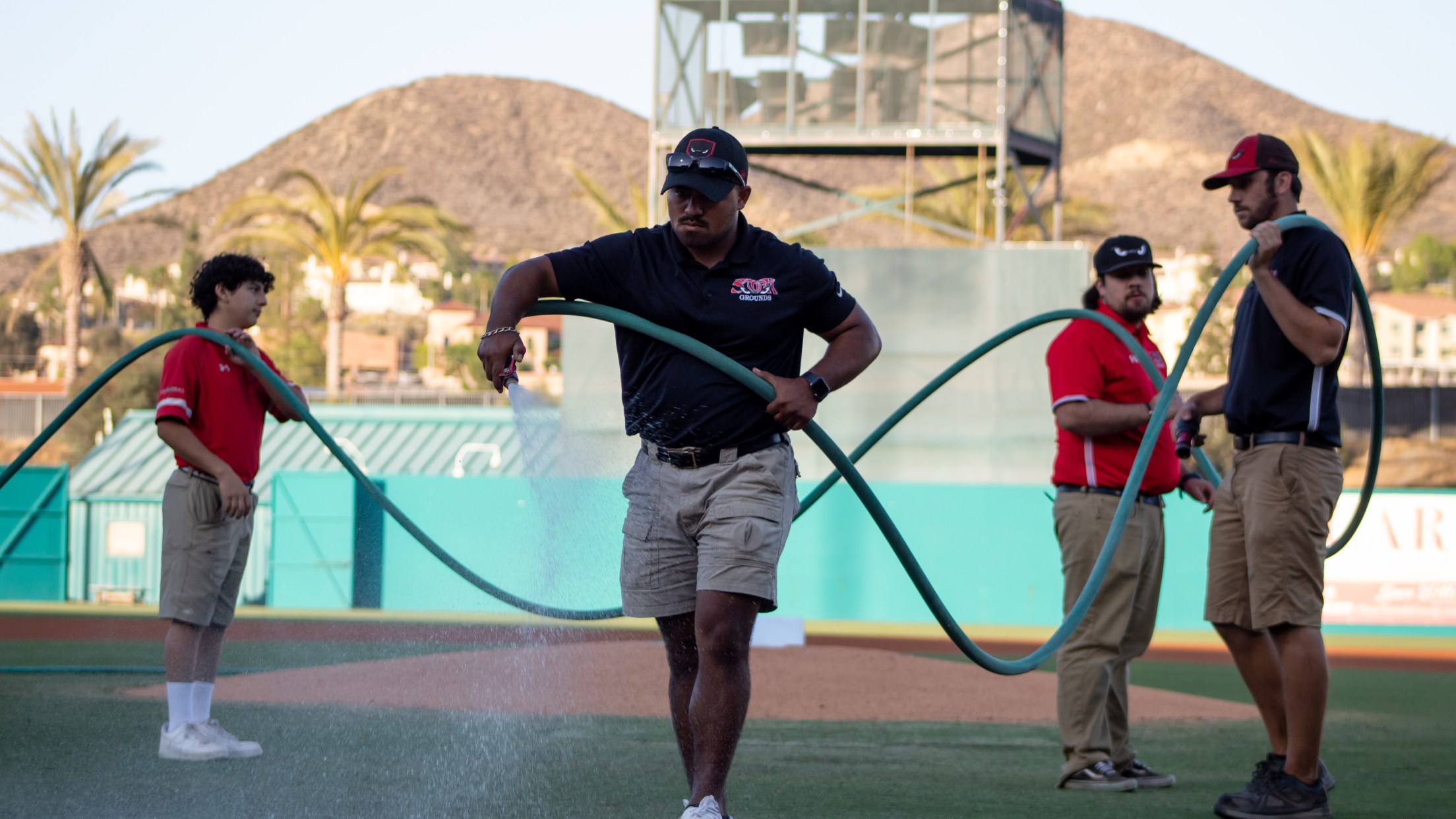 The Lake Elsinore Storm, with both of the top prospects on their roster on the IL, could not manufacture any offense tonight in a loss to the Rancho Cucamonga Quakes. With both Jackson Merrill and James Wood on the 7 Day IL, the Storm will certainly have a difficult time
The Storm Win on Third Walk-off of the Season to Beat the Quakes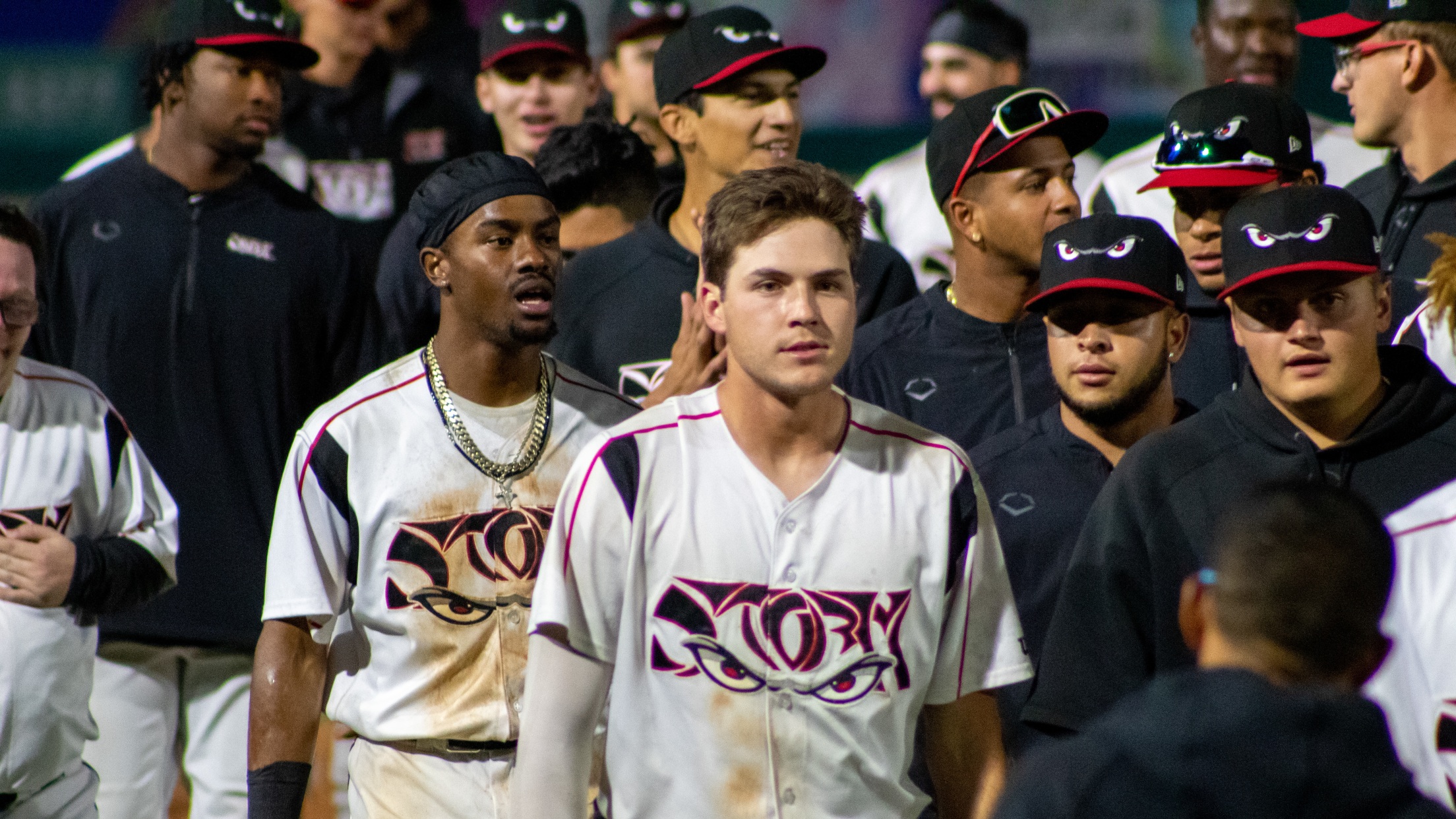 Tonight, the Lake Elsinore Storm accumulated their 3rd walk-off in 15 opportunities. On this night, the second consecutive feisty night of baseball played between the Storm and the Racho Cucamonga Quakes, Max Ferguson would be the hero. The game began with how many games have started for the Storm this
Storm Lose in Extra Innings to Rancho Cucamonga Quakes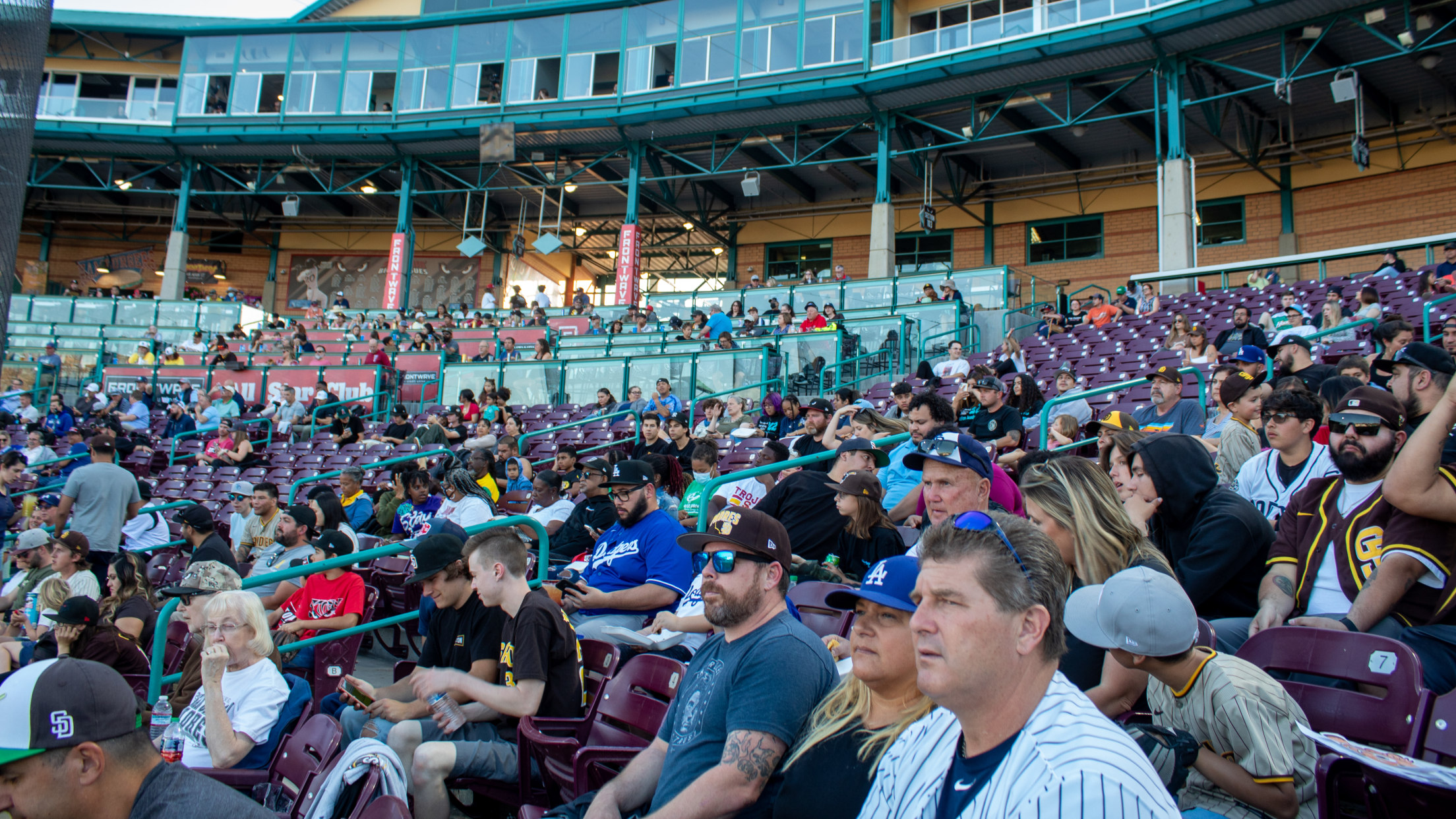 The Lake Elsinore Storm began their day with a former Cy Young winner on the mound for the hometown team. Blake Snell, pitcher for the San Diego Padres, would throw his second rehab appearance of the season and first game with the Storm. He would end up going 4 innings
Lake Elsinore Drop First Game of Series to Rancho Cucamonga Quakes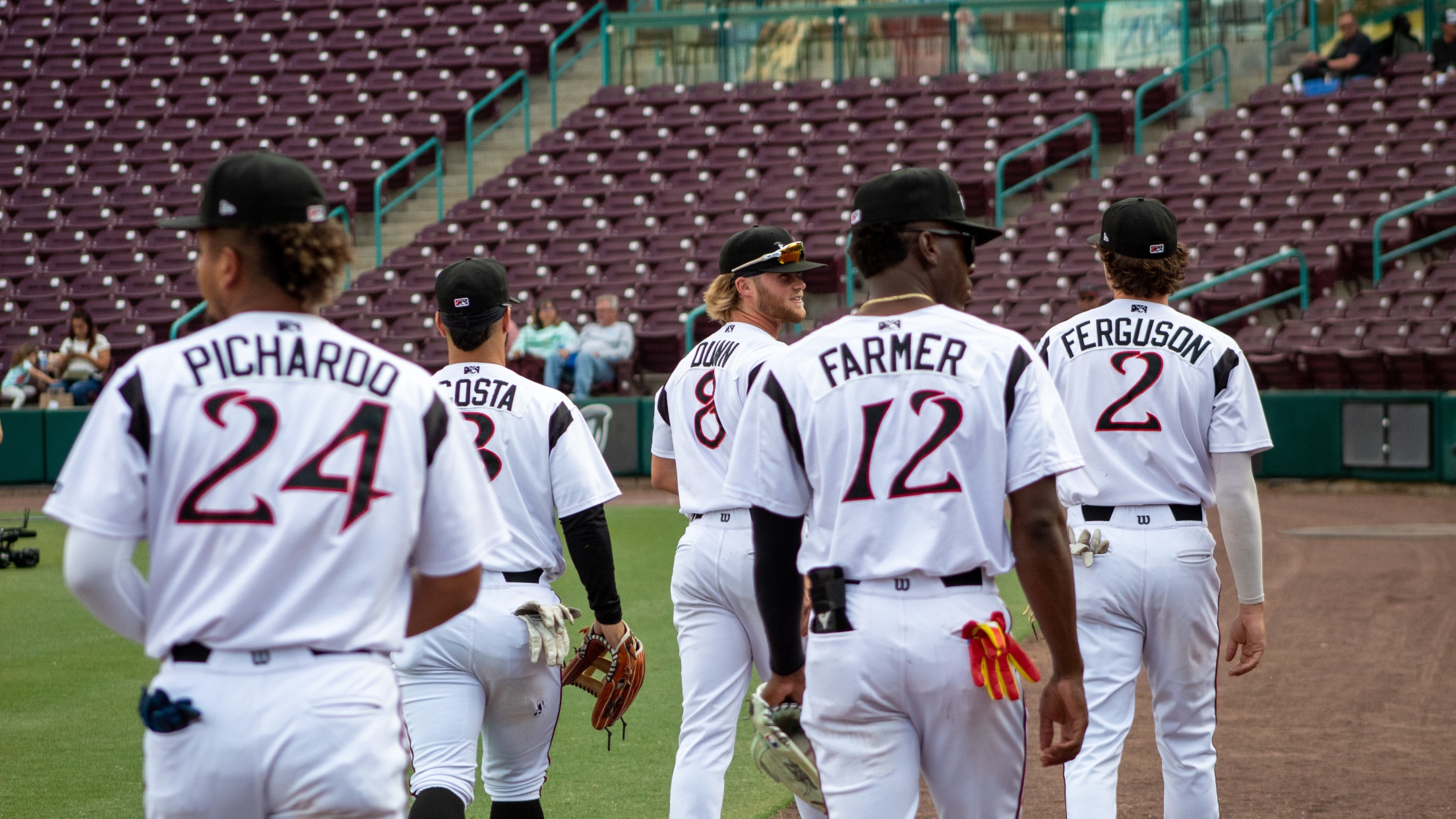 The Lake Elsinore Storm lost their first game of the series to the Rancho Cucamonga Quakes tonight in a well-pitched game for both teams. The first run of the game did not come until the bottom of the 5th inning. Levi Thomas would pitch 4 excellent frames, allowing just 2
Storm Win in Walk-Off for Second Straight Day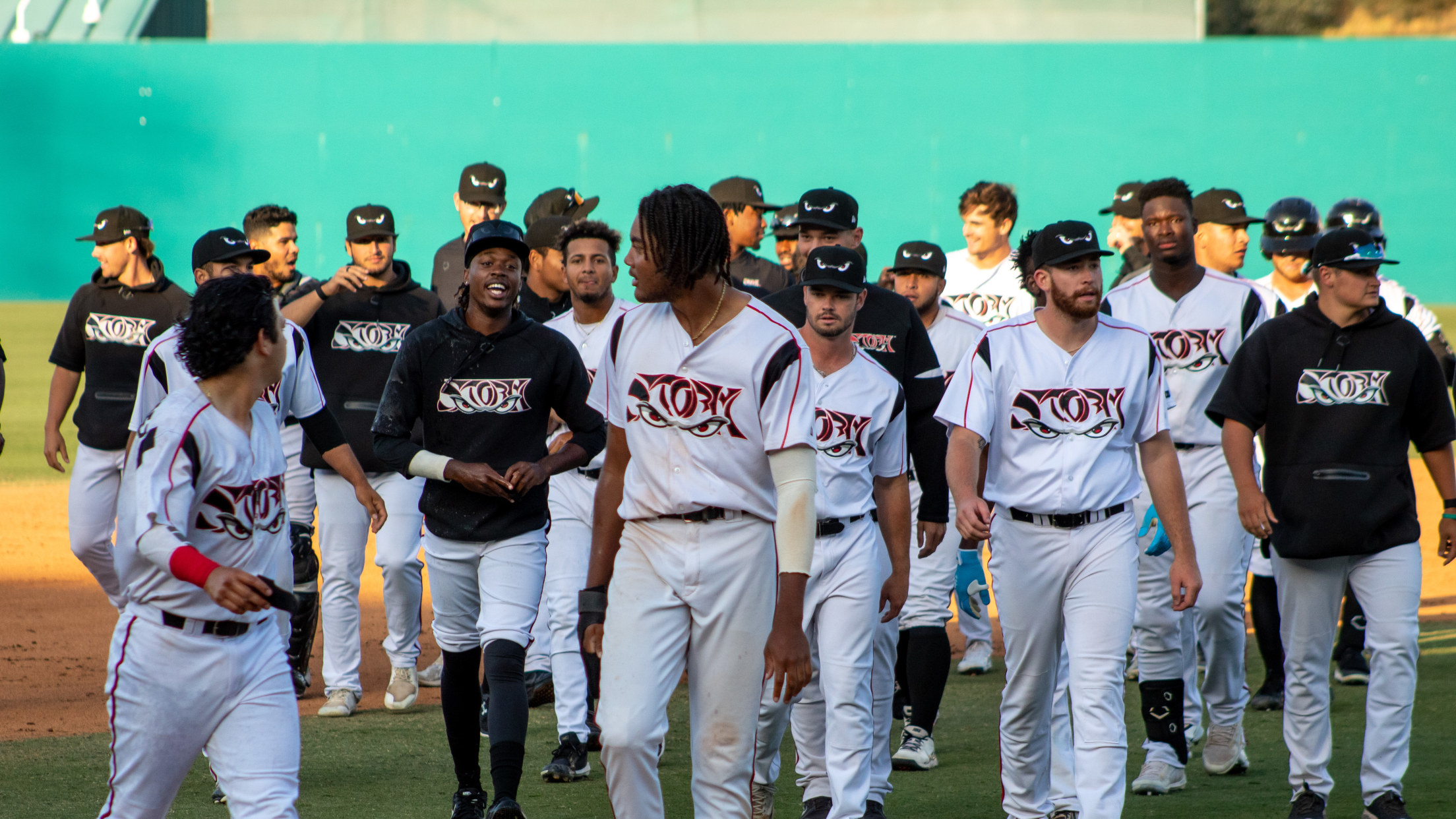 For the second consecutive day, the Lake Elsinore Storm beat the Inland Empire 66ers in a walk-off. The game began similar to how it did the day before. After two scoreless frames, the 66ers put the first run on the board with a blast from 66ers' Carson Matthews. Other than
Lake Elsinore Storm Win on Walk-off Balk to Secure Series Win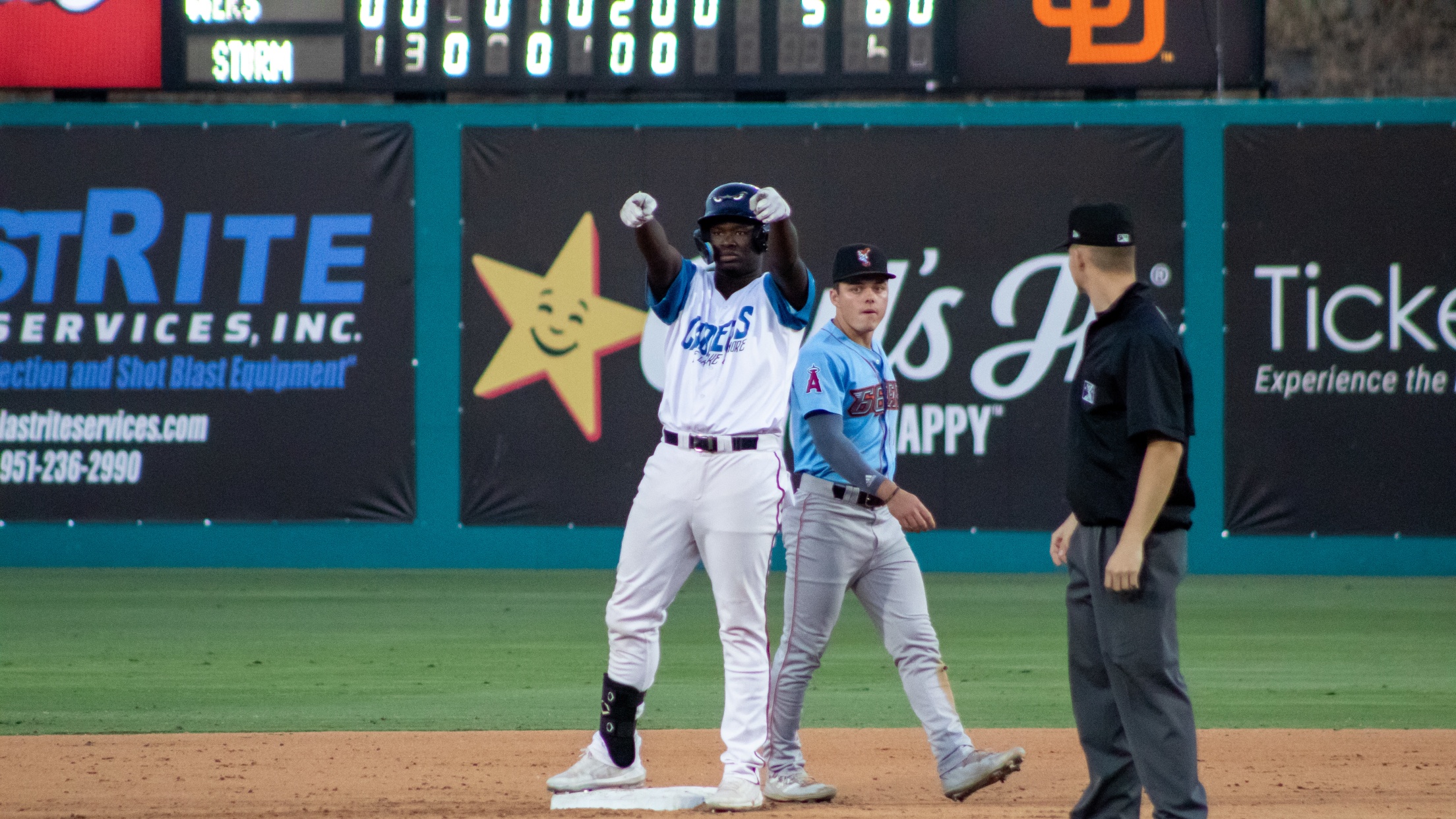 The Lake Elsinore Storm began their day with their largest crowd in three seasons, a Major League Pitcher on the mound, and the most wins in the California League. They left the field with this season's first walk-off win. Michel Báez, starting pitcher for the San Diego Padres, had his
Lake Elsinore Storm Secure California League Leading 13th Win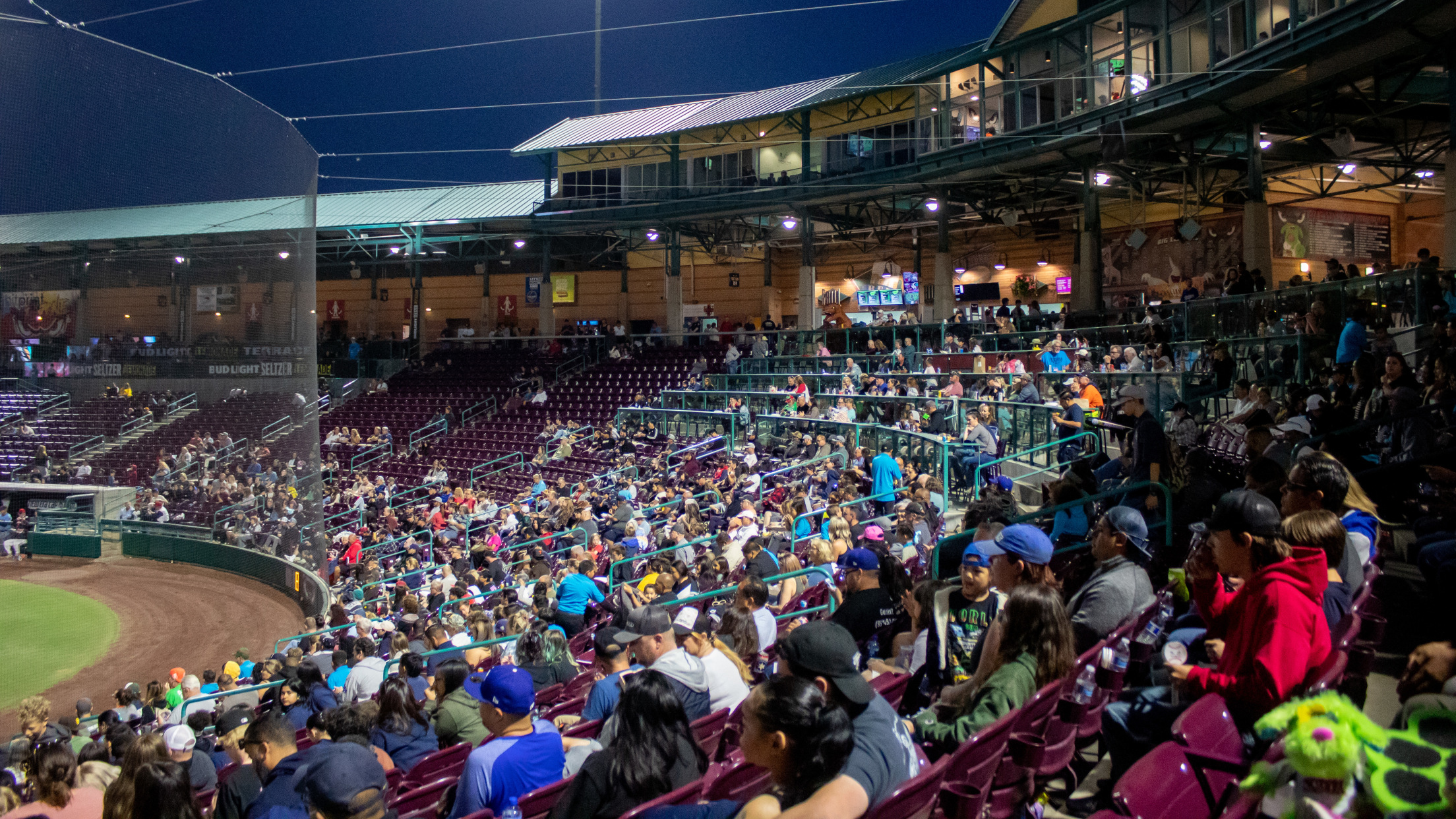 On Halfway to Halloween night, the Lake Elsinore Storm secured their 13th win of the season in a 1-run victory over the Inland Empire 66ers. Garrett Hawkins, who has now gone 18.1 innings while only giving up 4 earned runs, would once again pitch exquisitely tonight. He would go 5
Lake Elsinore Storm Lose First Game of the Series in the 9th Inning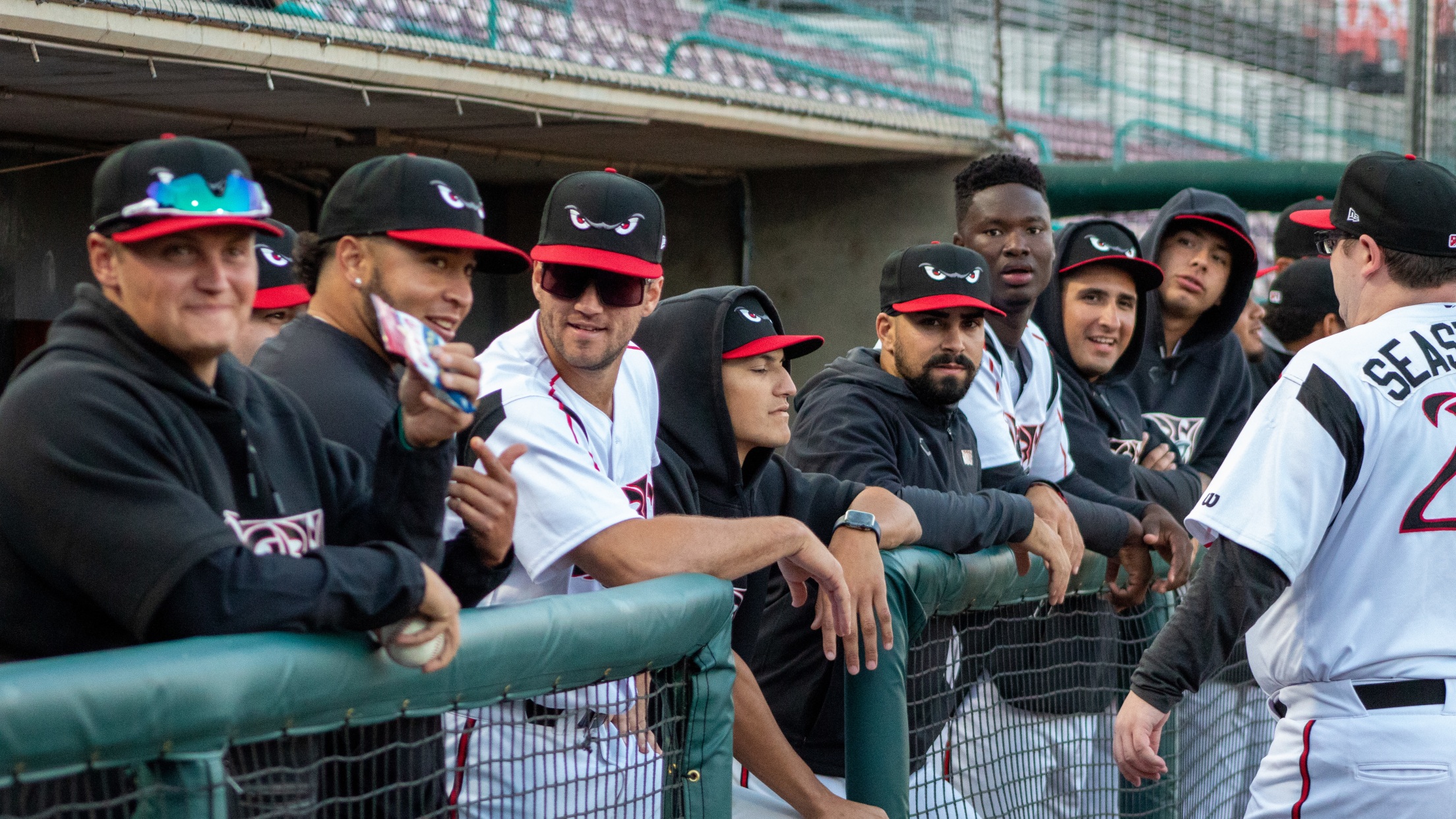 The Lake Elsinore Storm again found themselves trailing early in tonight's game against the Inland Empire 66ers. After two scoreless innings, the 66ers took the first lead of the game on an Arol Vera home run to deep right field. The bottom of the Storm's lineup would respond immediately as
Lake Elsinore Storm Comeback Down 3 Runs for 7th Straight Win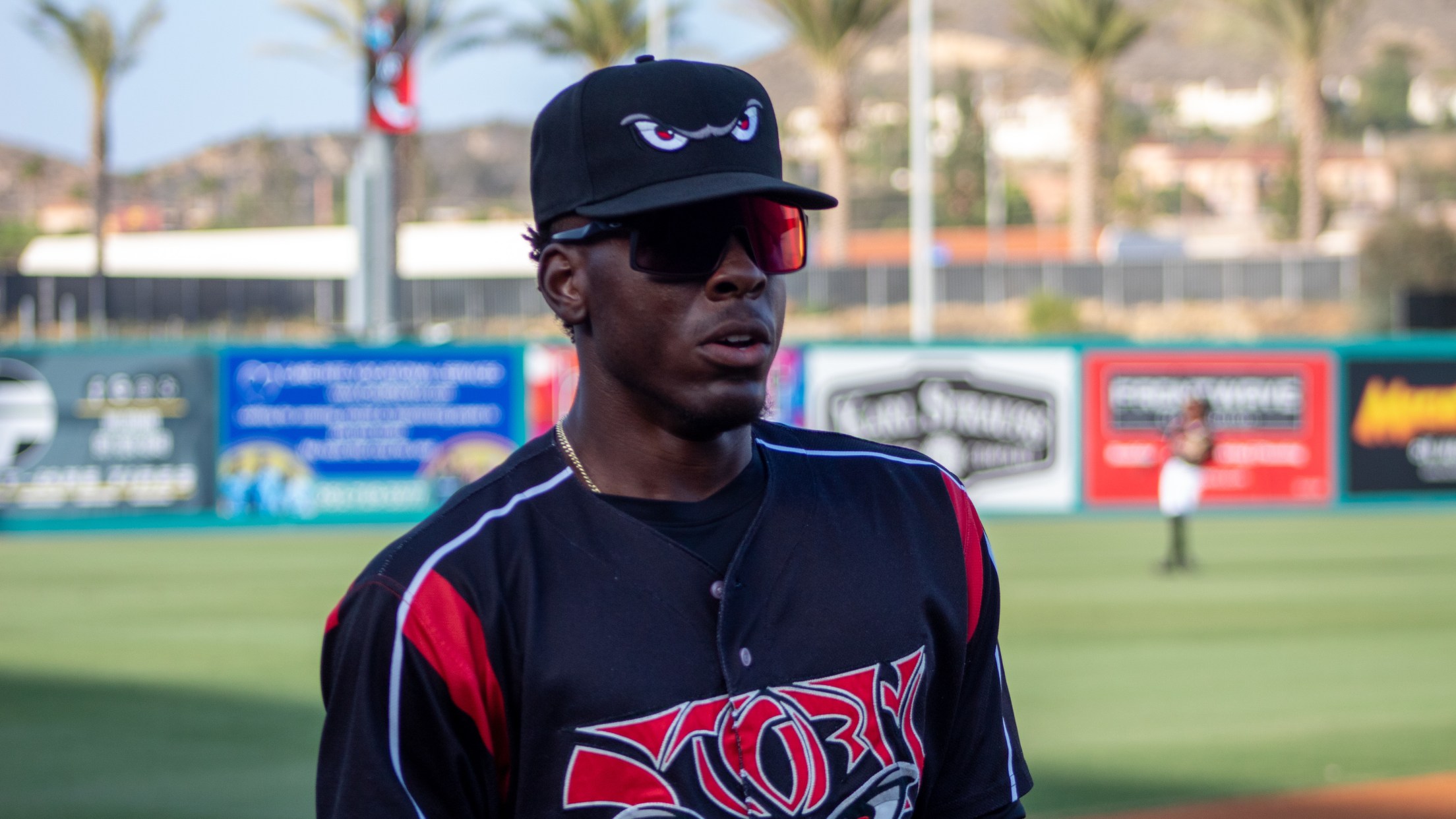 The Lake Elsinore Storm began tonight's game with errors that have been unlike them this season. This would lead to 3 runs scored off of a fielding error from Lucas Dunn, a secondary fielding error by Marcos Castañon, and a passed ball by catcher Jared Alvarez-Lopez all in the first
Lockdown Pitching Secures Lake Elsinore Storm's 11th Win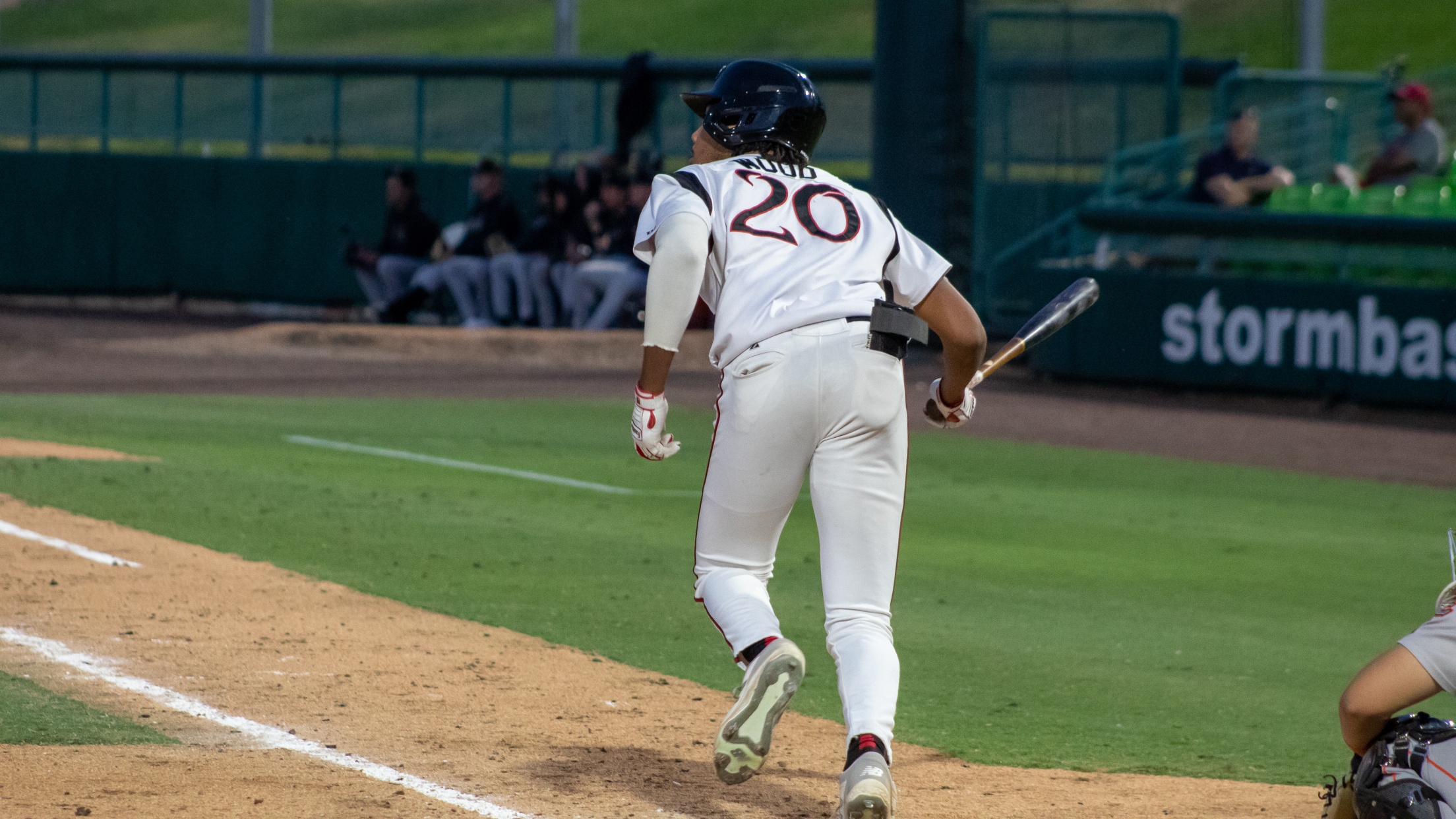 In top prospect James Wood's home debut, it was the pitching that led the Lake Elsinore Storm to their 6th straight win. On a Tuesday night in Lake Elsinore, the Storm beat the Inland Empire 66ers with just 3 pitchers. Ruben Galindo would go 5 innings of nearly perfect baseball
Storm Survive Second Straight One Run Game to Take Series Win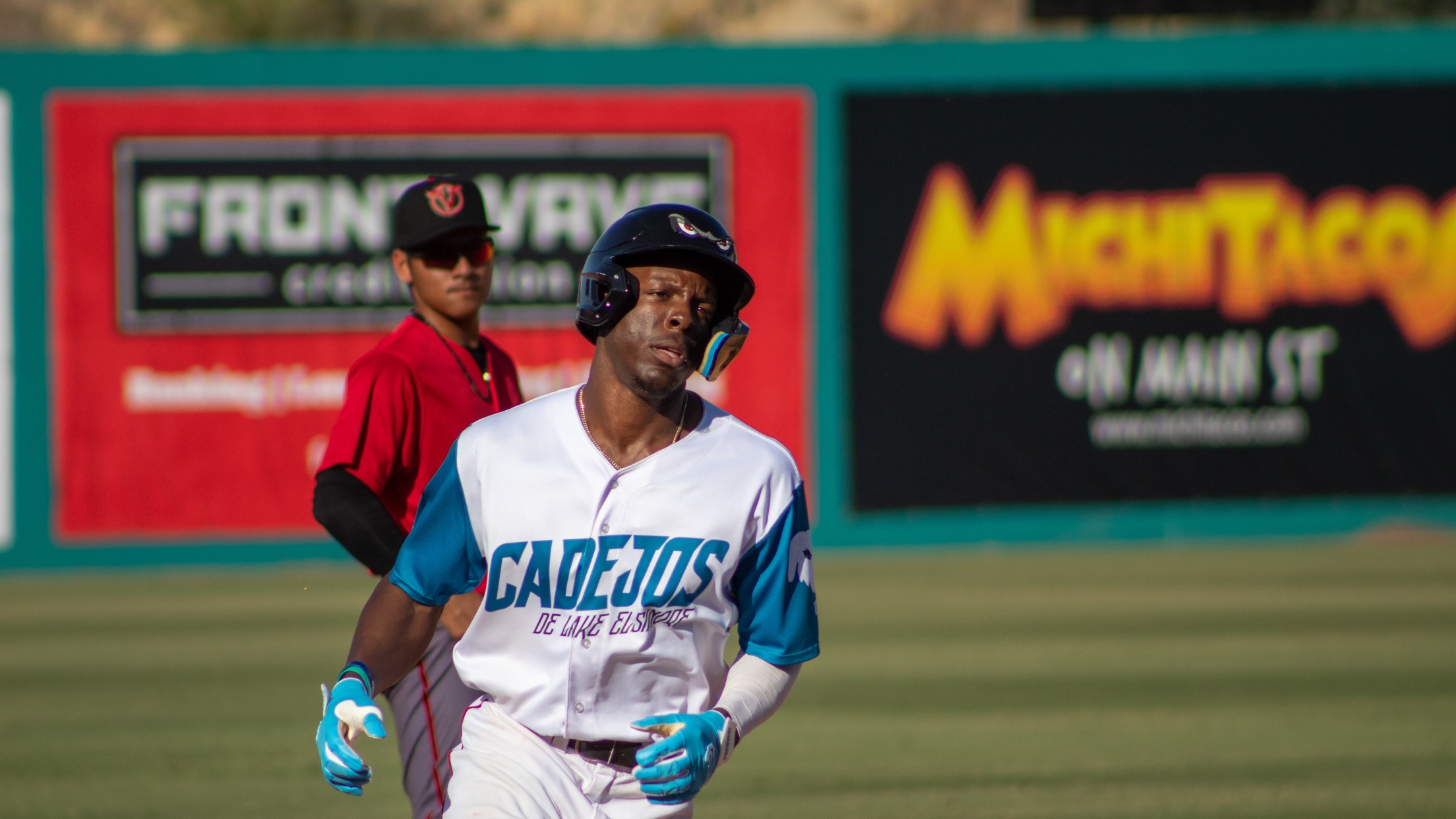 One night after surviving a one run game in the top of the 9th, the Storm escaped once more. This time, for the series win in their first week at The Diamond against the Visalia Rawhide by a final score of 7-6. In the 9th inning, Hazahel Quijada came in
Storm Survive Nail-Biter for Third Consecutive Win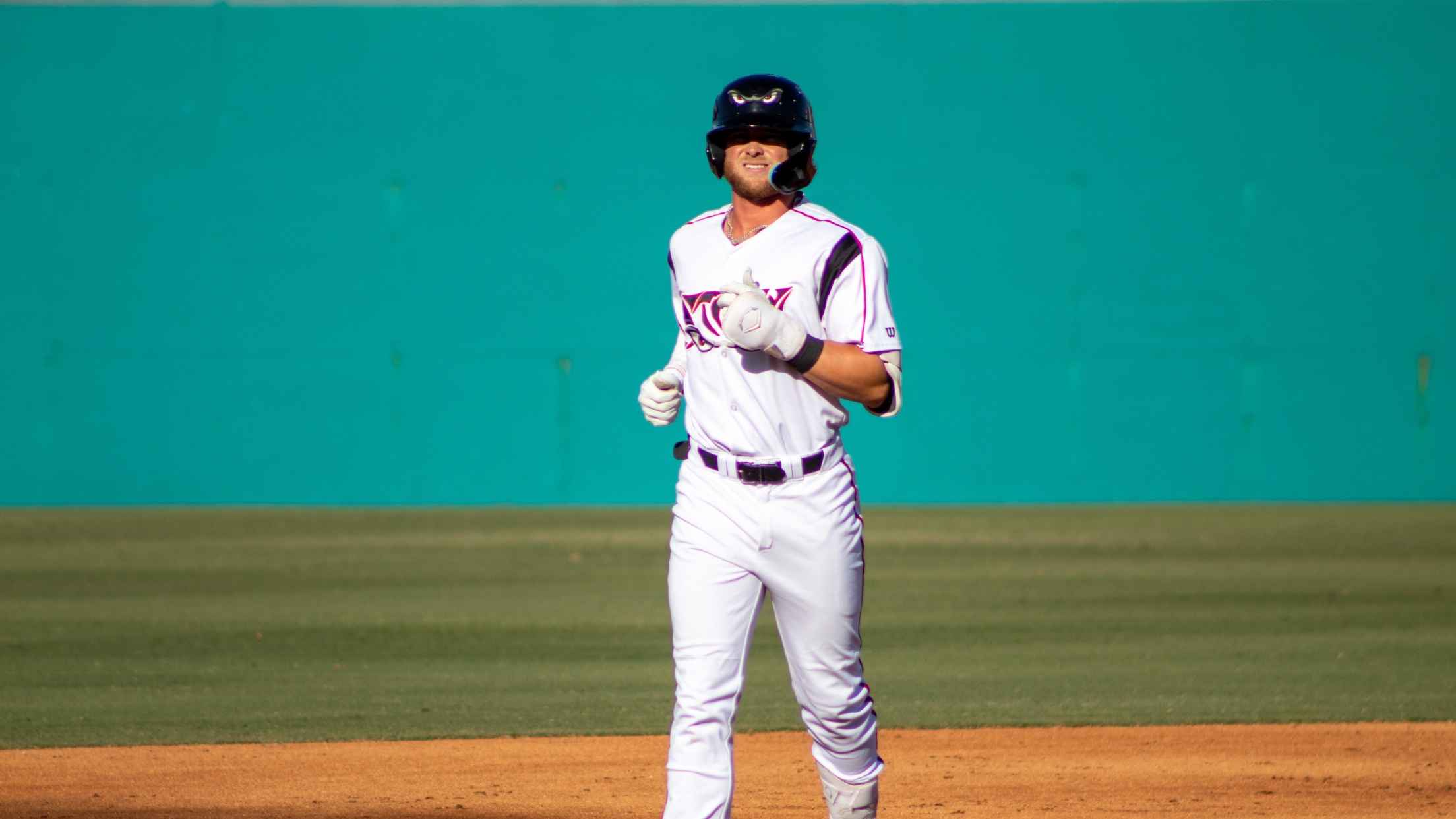 After two straight days of massive offensive production, the Storm put up a modest number but still walked away with their third consecutive victory. Matthew Acosta scored the first run of the game after stealing both second and third base. On the throw to third, Visalia catcher, Shane Muntz, would
Lake Elsinore Storm Win Big For Second Straight Night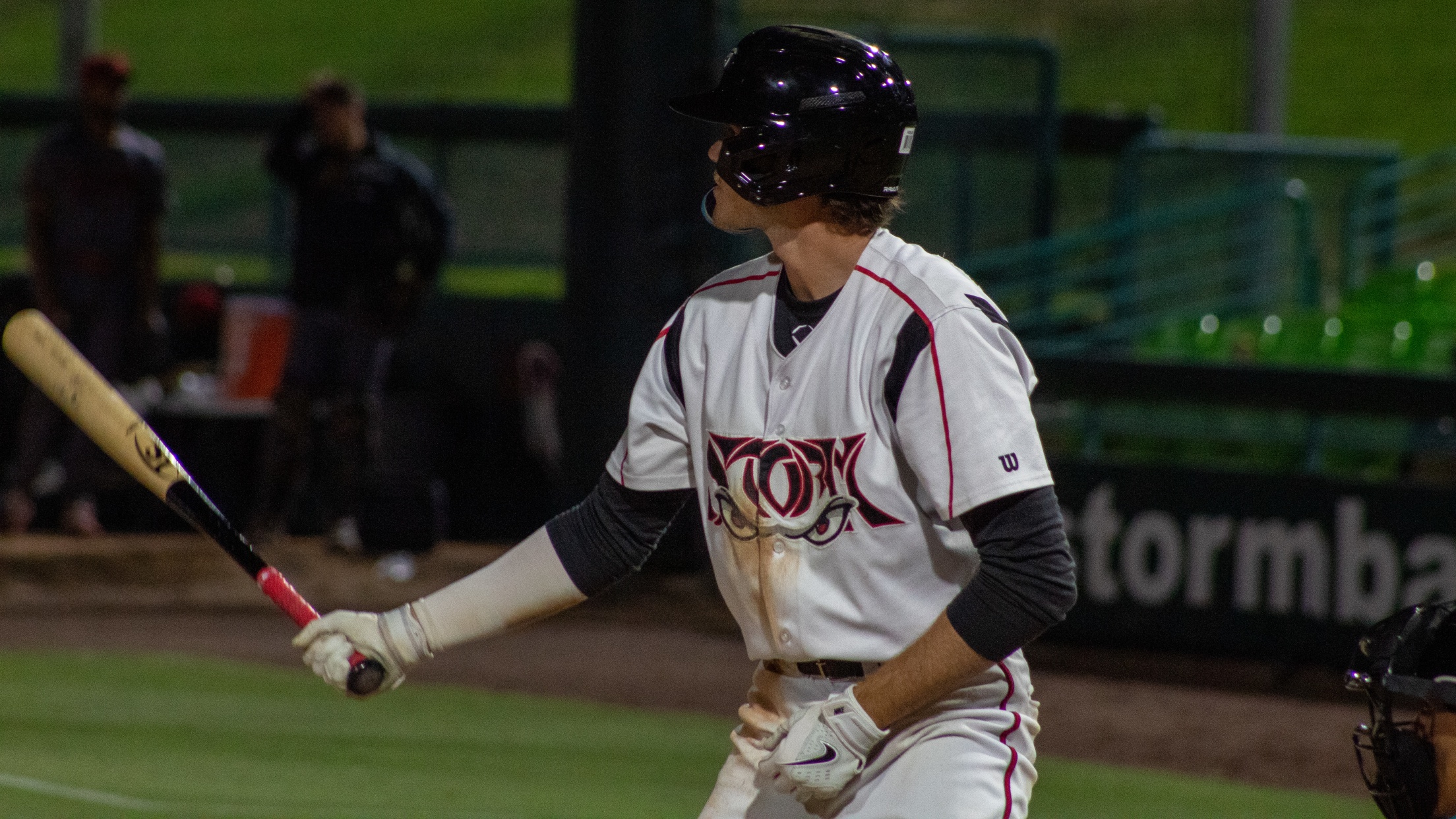 One night after beating the Visalia Rawhide by a final score of 14-3, the Lake Elsinore Storm increased their offensive output by putting 15 runs on the board in a 15-4 win on Friday. The Storm's three wins this season have been by a margin of 33 runs while their
Lake Elsinore Storm Lose Power in Game 2 of Series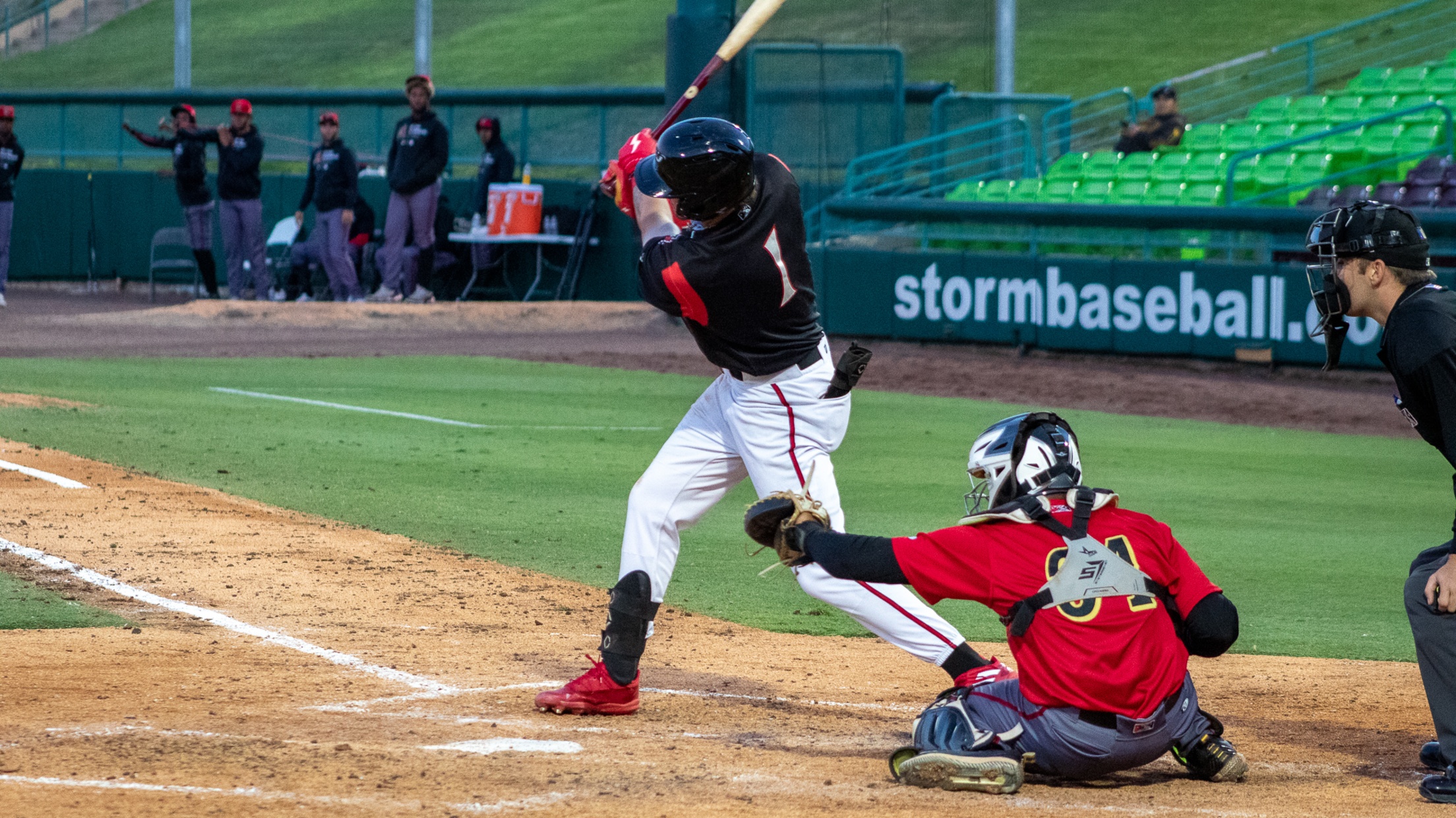 For the second straight night, the Lake Elsinore Storm were left searching for answers on offense. One night after collecting just 6 base hits, they accrued just 3 knocks for 2 runs. In a 7-2 loss to the Visalia Rawhide, the Storm could not muster any offensive production. Every hit
Lake Elsinore Storm Drop Home Opener to Visalia Rawhide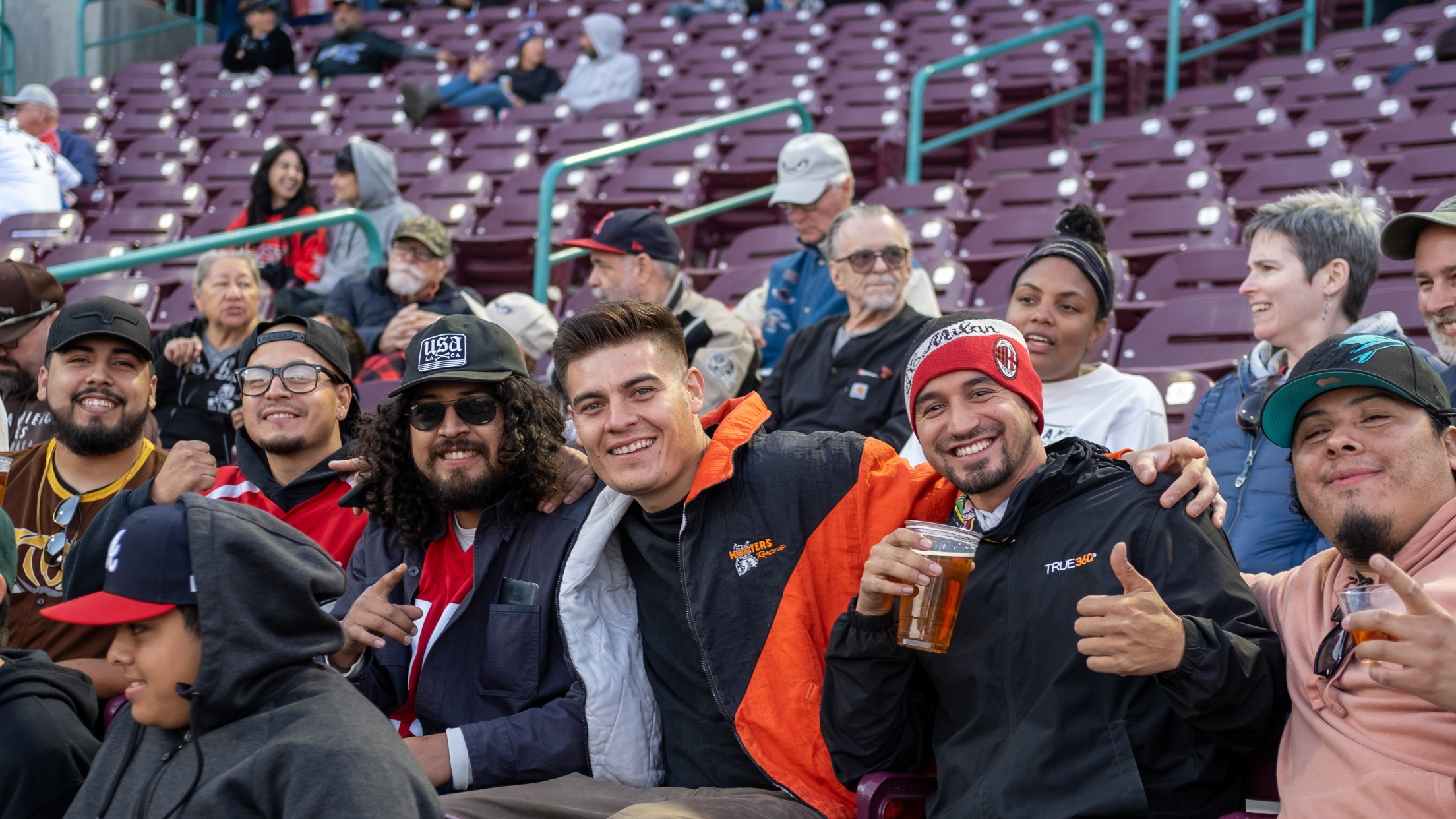 In the first home game of 2022, the Lake Elsinore Storm lost to the Visalia Rawhide by a score of 10-3. The poor play began early as the Storm surrendered 3 runs in the opening frame. They would tack on a run of their own after a double steal brought
2022 Storm Baseball Roster Announcement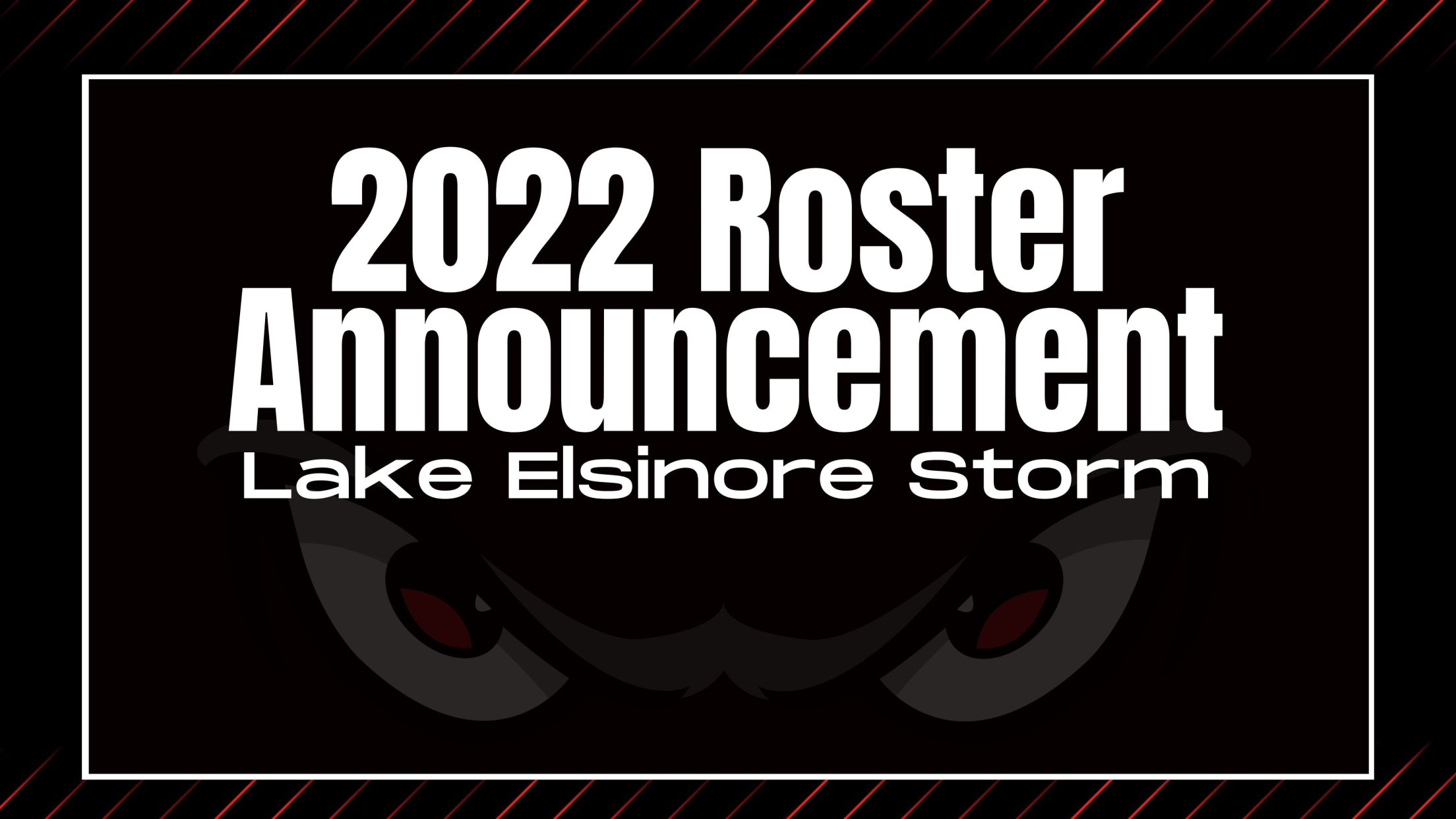 The 2022 Lake Elsinore Storm season is just 6 days away and it's the time of the year when we can finally take a look at the players we will be rooting for at The Diamond this season! This year, there is a collection of familiar faces, top Padres prospects,
UCSD & UCSB Baseball Comes to The Diamond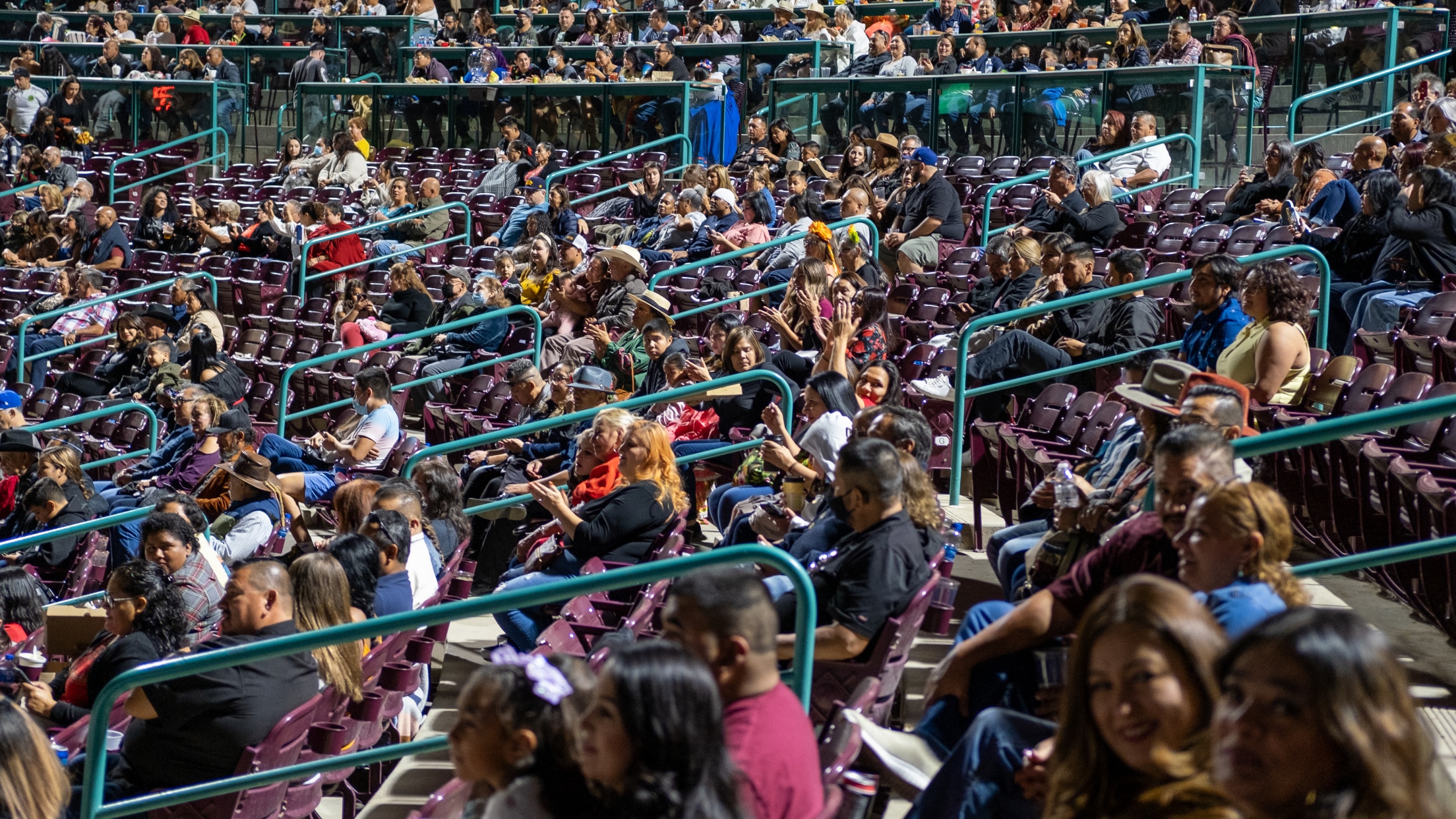 Baseball is coming back to The Diamond in 2022! The University of California San Diego Baseball team will be playing the University of California Santa Barbara Baseball team on March 11th and 12th right here in Lake Elsinore. These games will be open to the public with tickets costing just
Announcement: 2022 Coaching Staff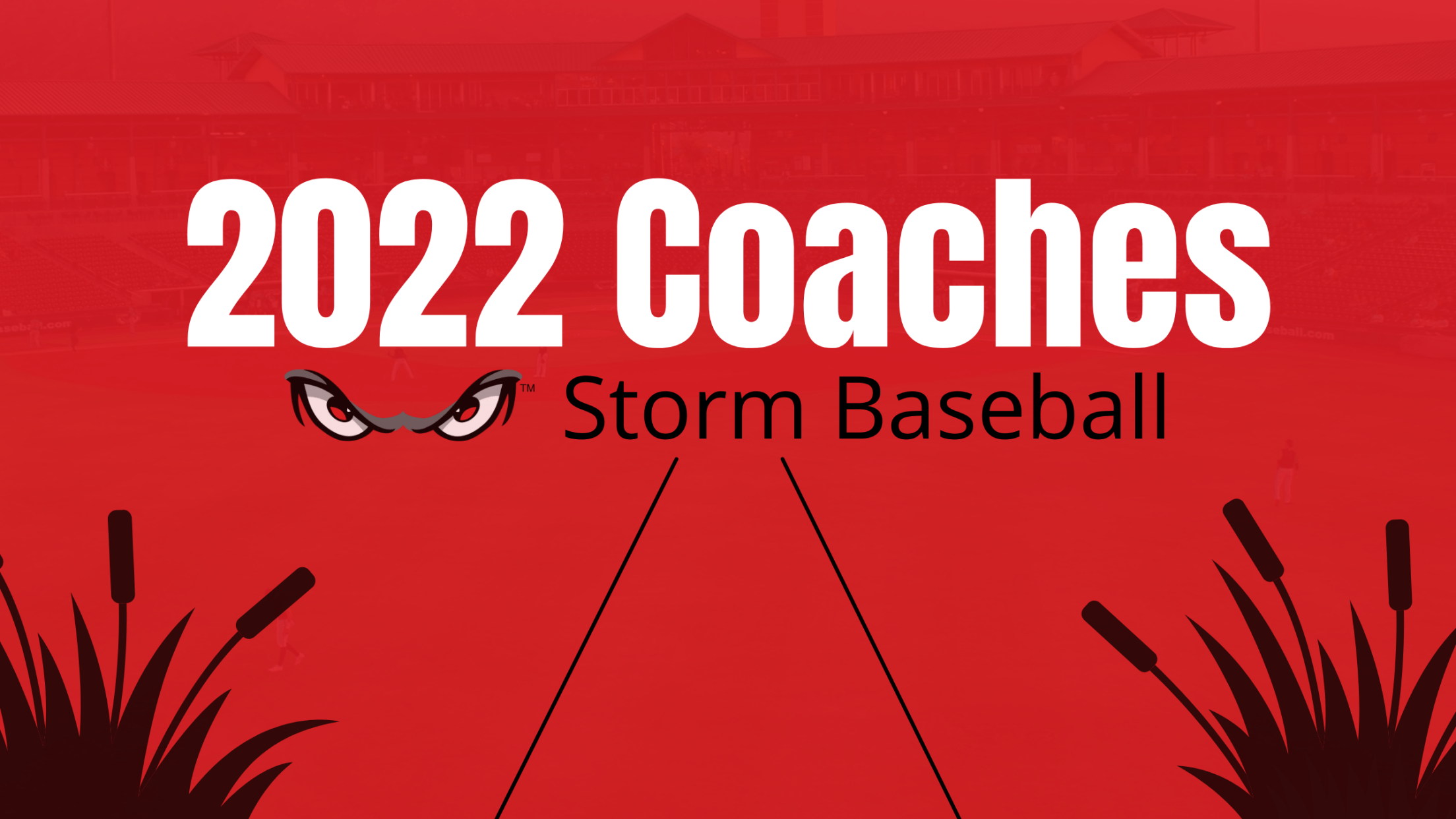 In the 2022 season, it has been announced that Eric Junge will manage your Lake Elsinore Storm. He began his 2021 season as El Paso's pitching coach before taking over as manager for the Chihuahuas in mid-August for the remainder of the season. The 2022 season marks his 10th year
Check out the deals we are offering this Black Friday.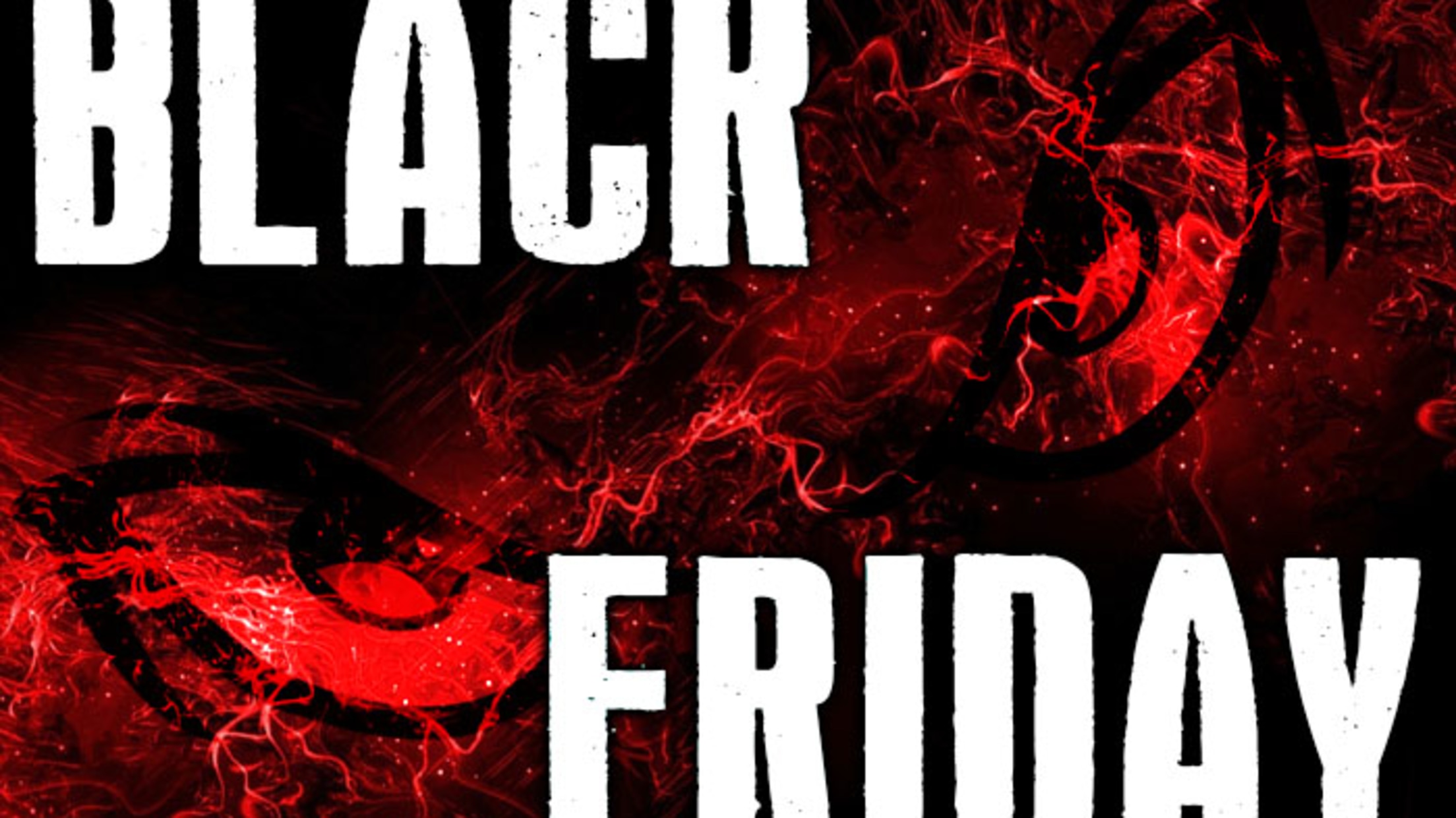 We know the last two years have been difficult so we wanted to ensure we offered the best deals possible this holiday season! This year we will be running a sale in both our team store AND our ticket office! Our ENTIRE team store will be 20% off for Black
MiLB & Marvel Entertainment Collaborate to Launch "Marvel's Defenders of The Diamond" Program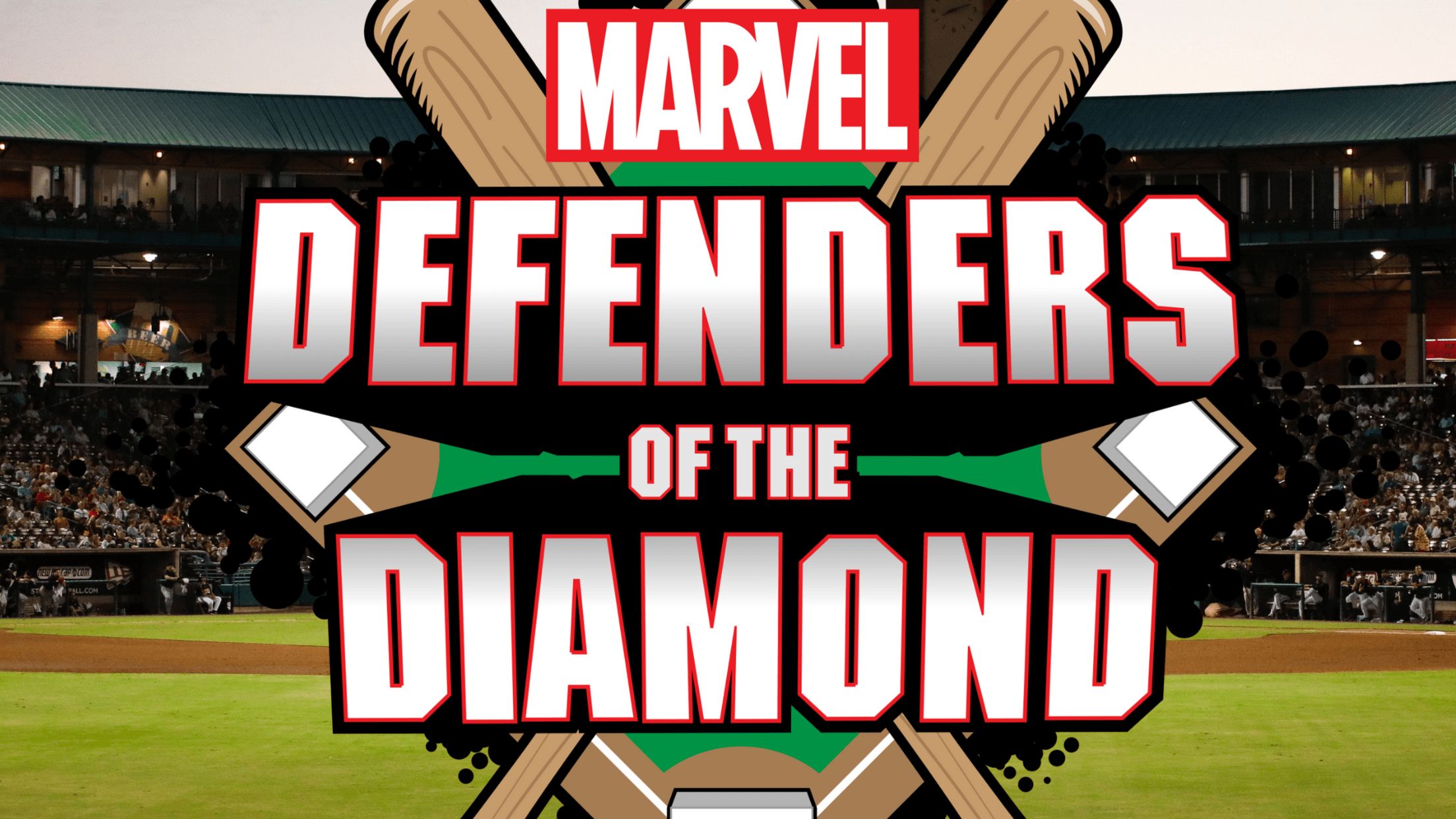 Minor League Baseball™ (MiLB™) today announced a three-year partnership with Marvel Entertainment, one of the world's most prominent storytelling brands, for an exciting event series that will play out in ballparks across all levels of MiLB starting in 2022. Today's announcement was made at the "Marvel: Universe of Super Heroes"
2022 Storm Schedule Official Announcement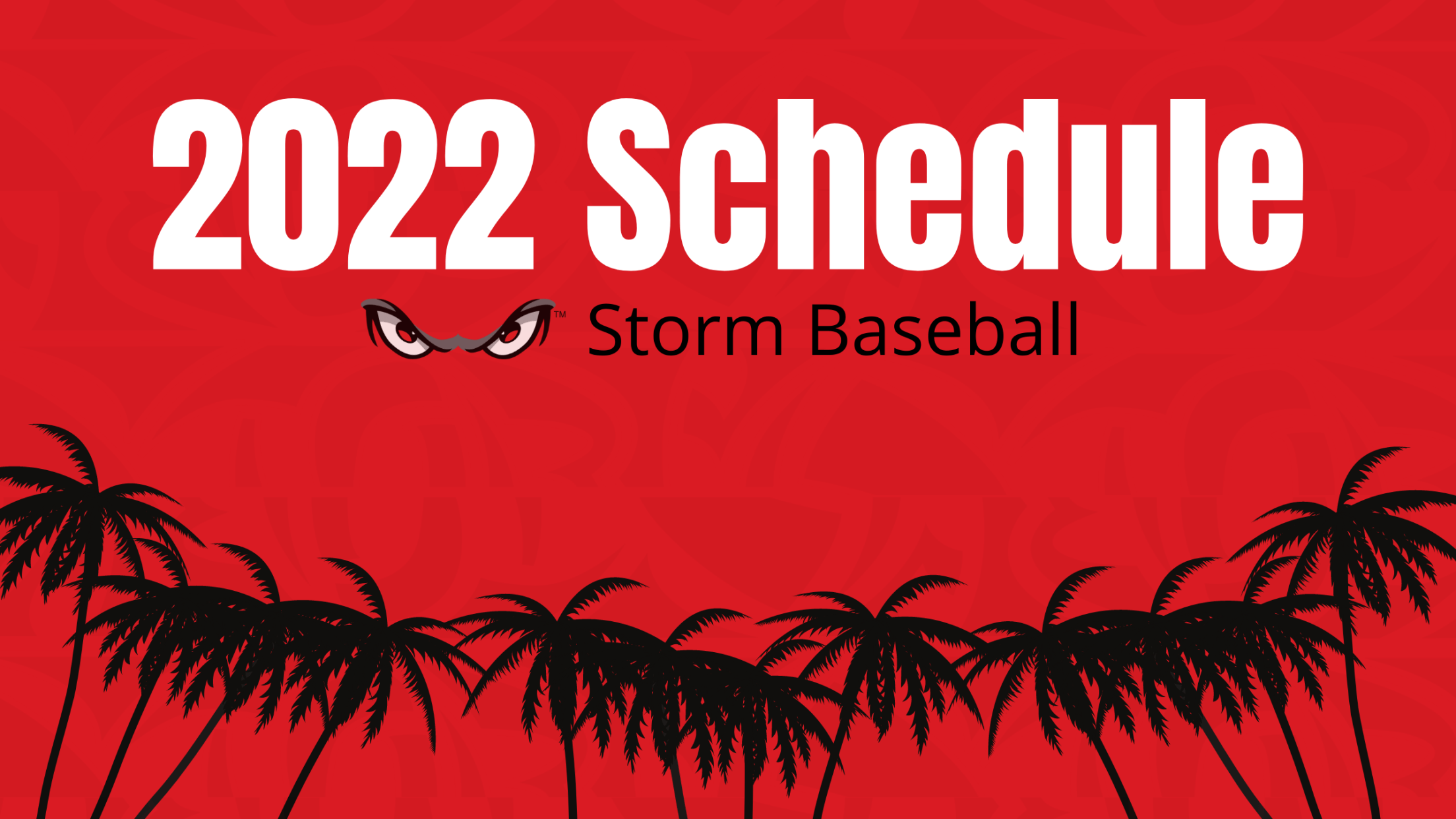 We again wanted to thank all of our loyal Storm fans for making the 2021 season a roaring success during a difficult year. We are thrilled to announce the 2022 Storm Schedule as we look to make it our best and most engaging season yet! This season will copy the
Late Rally Gives Storm Three-Game Win Streak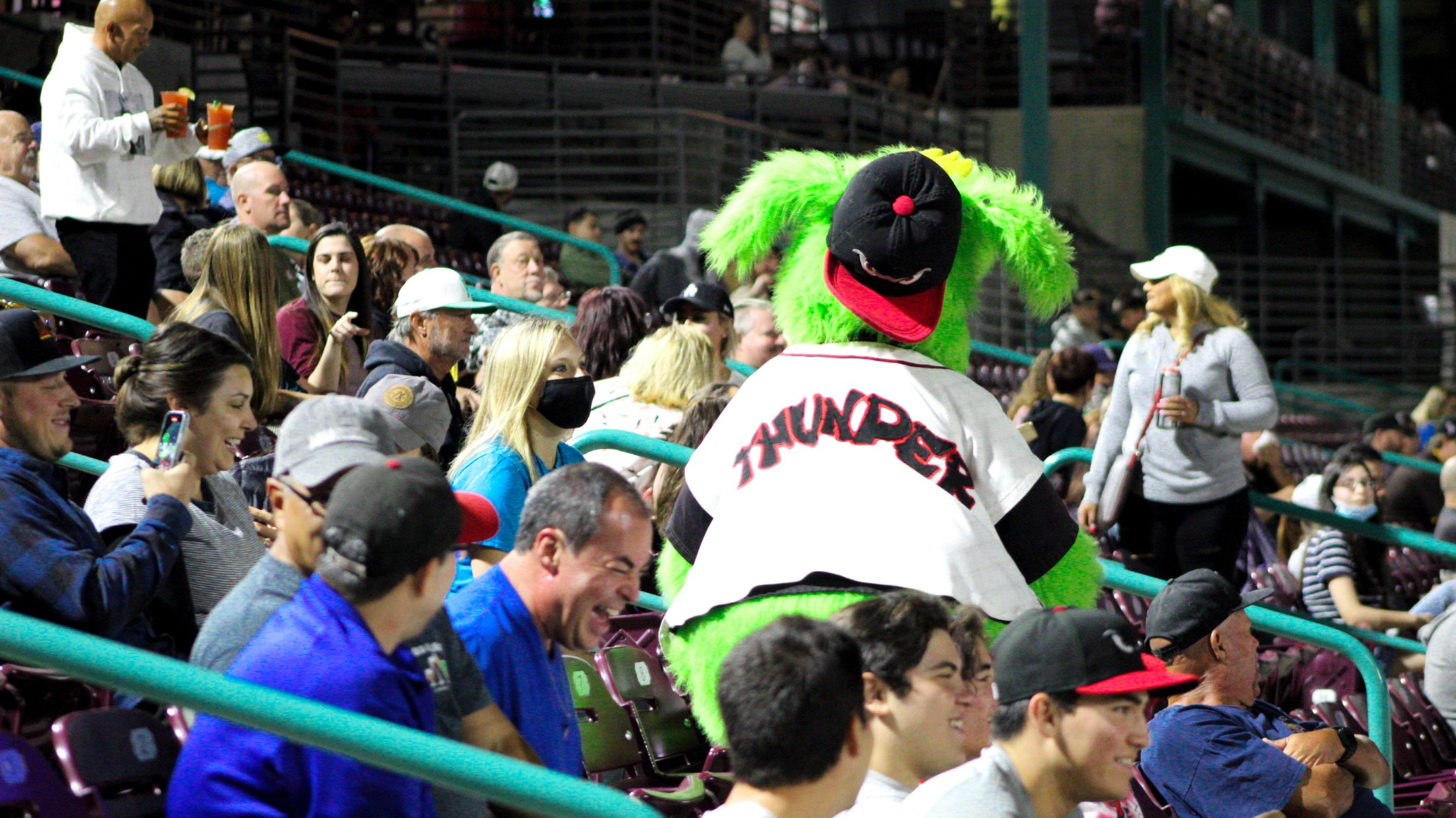 Another night, another game that began in the Inland 66ers favor just to be turned around by the Lake Elsinore Storm. In a 5-3 victory, the Storm relied on a bases-loaded double from Cole Cummings to secure their third straight win. The night began just as the two before it.
Offensive Explosion Gives Storm Second Straight Win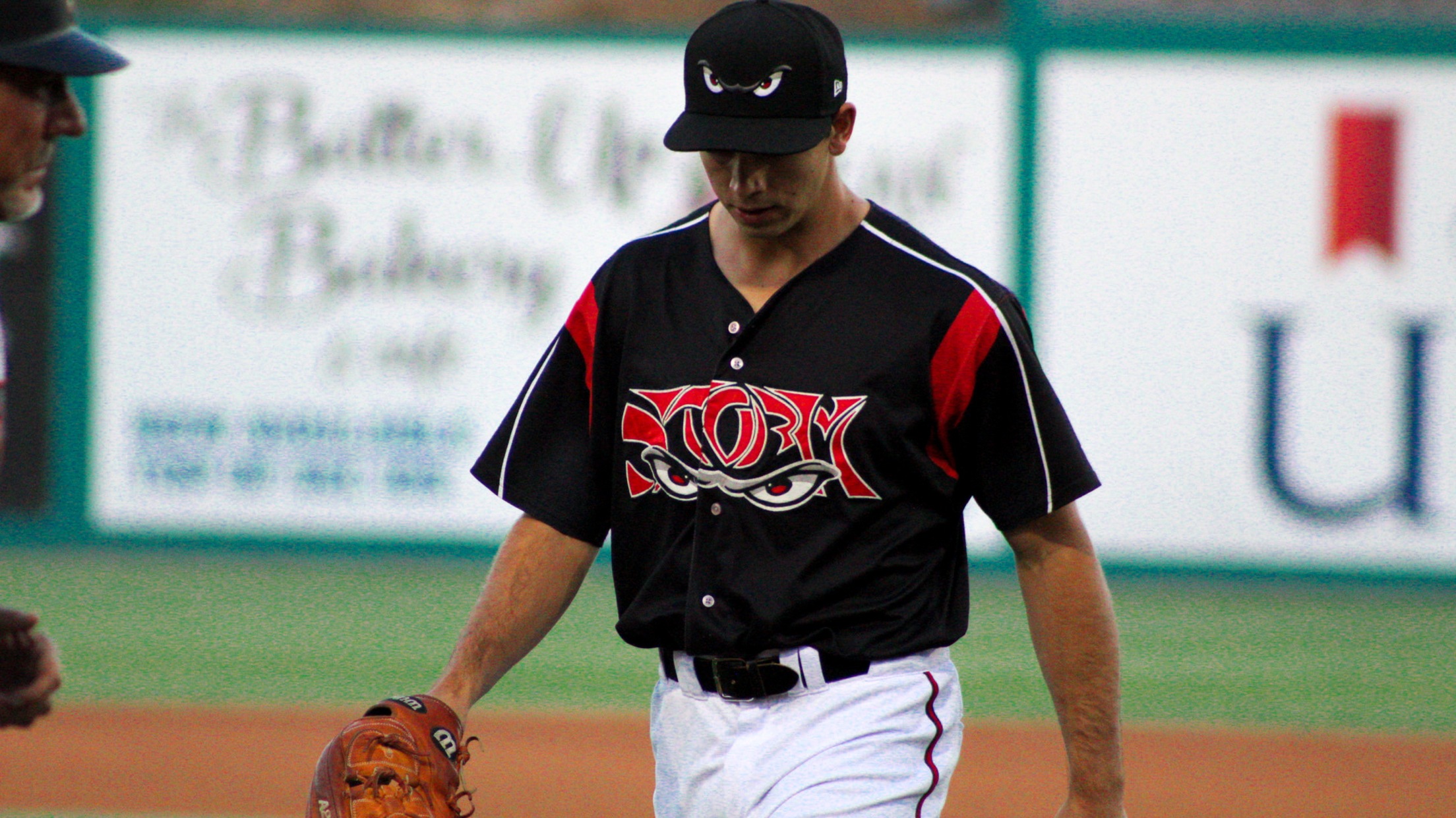 The Lake Elsinore Storm put on a dazzling offensive performance tonight in a 17-3 rout of the Inland Empire 66ers. On their way to their most runs scored in a game this season, the Storm accumulated some eye-popping offensive statistics. They secured 13 hits, an astounding 14 free passes, and