A tour through the A's Top 30 Prospects rankings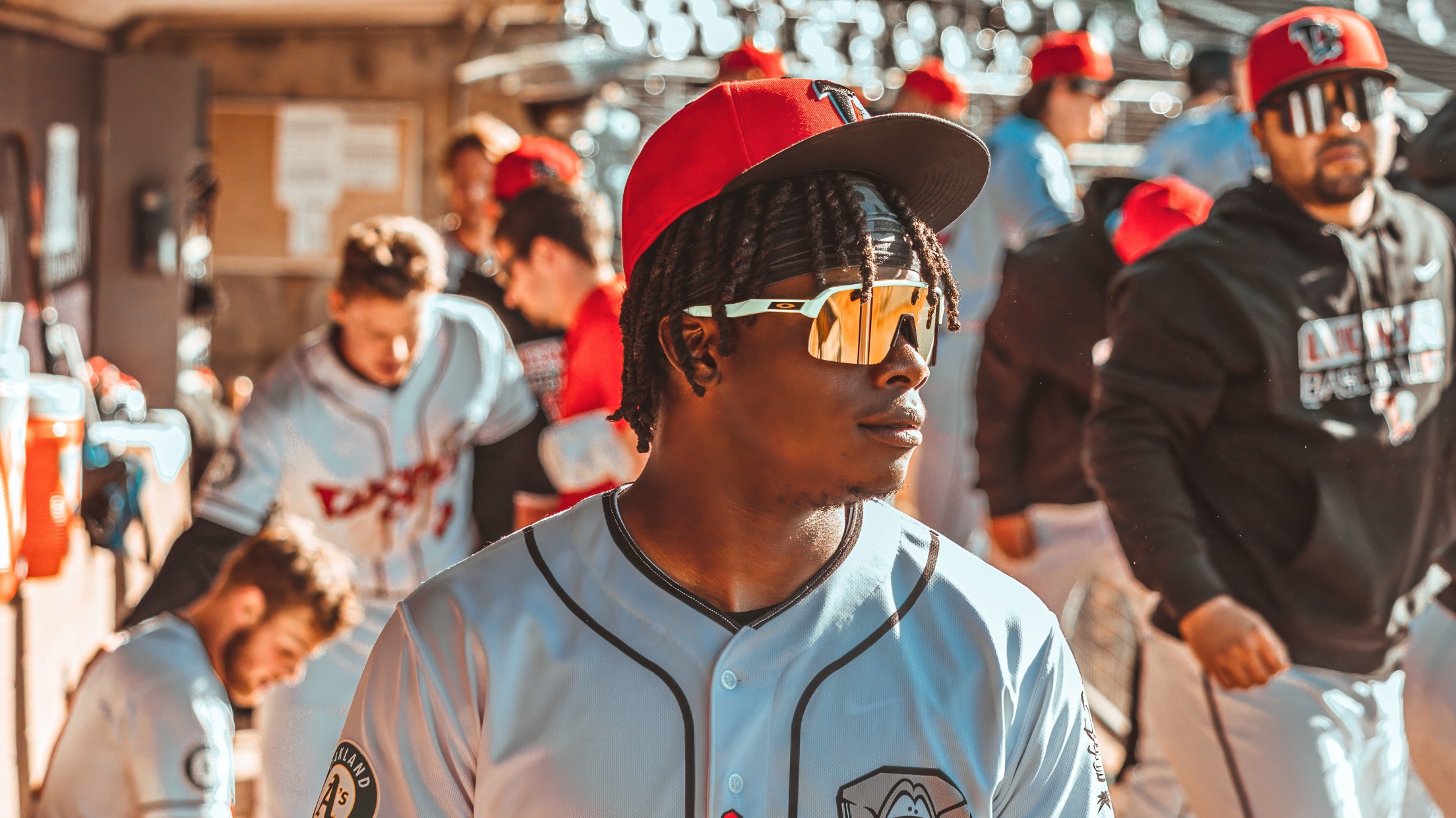 (Natasha Daniels)
MLB Pipeline's Top 30 Oakland Athletics Prospects list went live today, along with the rest of the prospect lists for teams in the American League West and National League West divisions. See Pipeline's Top 30 A's prospects. Of the 30 A's prospects... - 13 have already suited up for the
MLB Pipeline's Top 30 Oakland Athletics Prospects list went live today, along with the rest of the prospect lists for teams in the American League West and National League West divisions.
See Pipeline's Top 30 A's prospects.
Of the 30 A's prospects...
- 13 have already suited up for the Lansing Lugnuts.
- Three played for the Lugnuts in 2021 (No. 7 Jordan Díaz, No. 16 Brett Harris, No. 29 Colin Peluse)
- 11 played for the Nuts in 2022 (Harris, No. 1 Tyler Soderstrom, No. 4 Mason Miller, No. 10 Max Muncy, No. 11 Lawrence Butler, No. 13 Denzel Clarke, No. 24 Joey Estes, No. 25 Hogan Harris, No. 26 Brayan Buelvas, No. 28 Euribiel Ángeles, No. 30 Jacob Watters)
- It's an upper minors heavy list, particularly at the top; Athletics fans can expect to see Soderstrom (1), Ken Waldichuk (2), Zack Gelof (3), Miller (4), Kyle Muller (5), Esteury Ruiz (6) and Díaz (7) all in the Majors at some point this year.
- Lawrence Butler (11) is catching helium in A's spring training. Despite an icy start in the Michigan cold and a long stint on the Injured List after dislocating his elbow on the 4th of July, Butler still hit .270/.358/.468 in 81 games for the Nuts in 2022, then enjoyed a strong Arizona Fall League campaign, and declared this March that he and his fellow A's prospects in the AFL were calling themselves The New Oakland. Butler and Soderstrom give the Lugnuts two excellent candidates to go from Lansing to the Majors in one year.
Who could we reasonably see in Lansing?
- Among returning players, shortstop Muncy, second baseman Ángeles, outfielders Clarke and Buelvas, and pitcher Watters are all possibilities.
- Among new players, Lugnuts fans can get excited about catcher Daniel Susac (8), the A's first-round selection in 2022; starting pitcher Gunnar Hoglund (15), acquired from Toronto in a four-player package for Matt Chapman last year; outfielder Clark Elliott (19), a Michigan Wolverine drafted 69th overall in 2022; starting pitcher Royber Salinas (20), picked up from Atlanta in a four-player package for Sean Murphy this offseason; and outfielder Colby Thomas (22), the 95th overall selection in 2022.
Best case scenario, how would all those potential Lugnuts fit together?- Imagine a starting rotation led by Hoglund (15), Salinas (20) and Watters (30) with a starting lineup looking like:
OF Clark Elliott (19)
2B Euribiel Ángeles (28)
SS Max Muncy (10)
OF Denzel Clarke (13)
C Daniel Susac (8)
OF Colby Thomas (22)
OF Brayan Buelvas (26)
That's seven straight hitters (move one of the outfielders to DH to make space) in the Top 30 Prospects list, a scout's dream.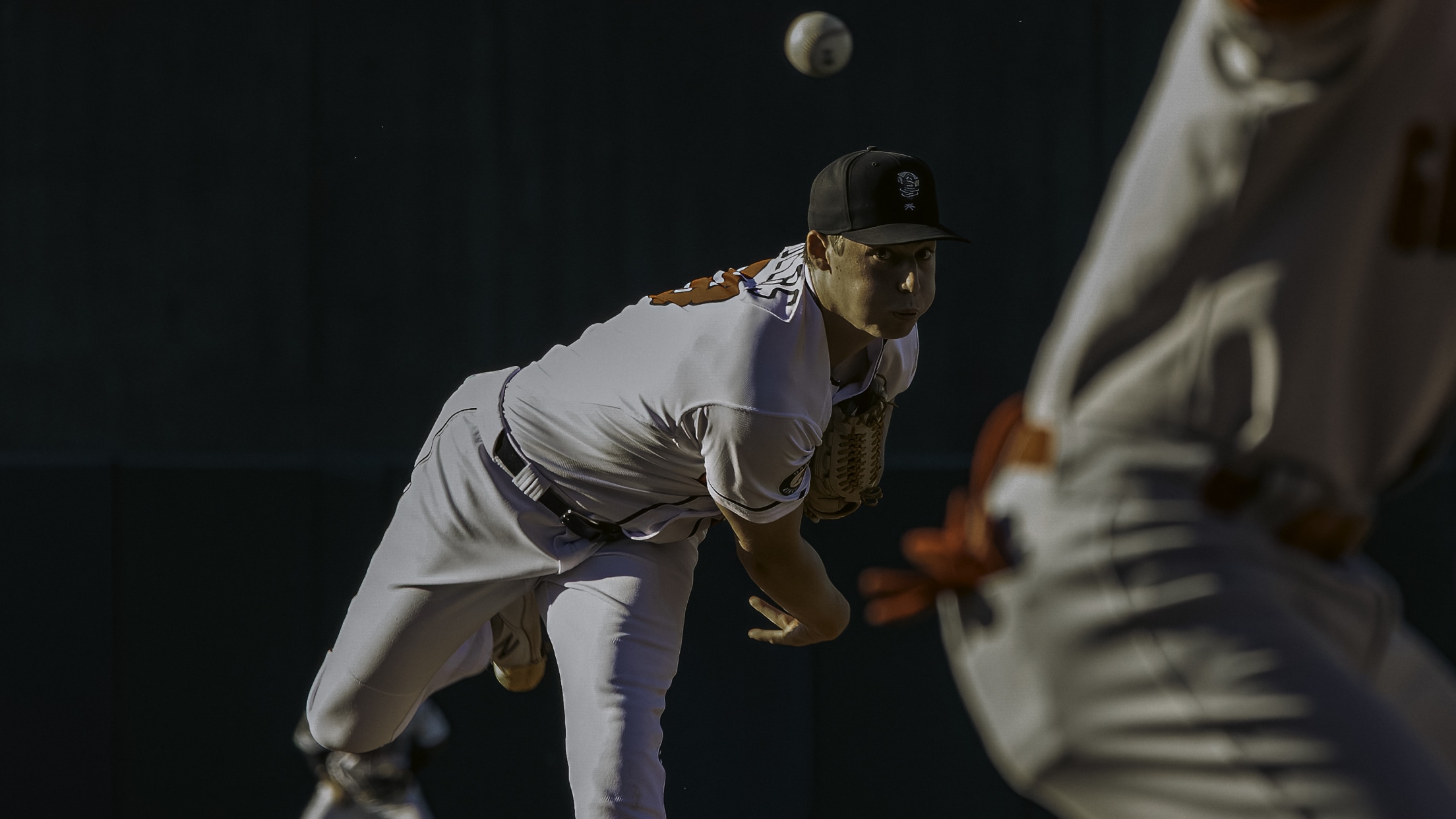 Who wasn't ranked?
- Starting pitching has become increasingly interesting in the A's organization. In addition to Gunnar Hoglund, Royber Salinas and Jacob Watters, the rotation competition will be stiff, with returners like Micah Dallas, Jorge Juan, Jack Owen, Blake Beers (pictured above) and Grant Holman, each of whom had dominant moments last season, vying with rising Stockton Ports Dhegler Gimenez, Jack Perkins, Mitch Myers and Chen Zhong-Ao Zhuong. Keep a close eye toward Perkins and Holman, who have had stints on the Top 30 list before.
- Catching is loaded. While Tyler Soderstrom (1) and Daniel Susac (8) were ranked, Kyle McCann (20 home runs with Midland in 2022) was not; he gets his first crack at hitter-friendly Las Vegas this year and should put up big numbers. In Lansing, Susac should have company from 2021 fifth-rounder CJ Rodriguez and 2022 Nuts returner Shane McGuire, who shut down the opposition running game and posted a .394 on-base percentage.
- Among infielders, Cooper Bowman is another previous Top-30 player worth watching. Picked up from the New York Yankees last year in the Frankie Montas/Lou Trivino deal, the former Louisville Cardinal showed power and speed in 33 Midwest League games. He could easily come back to Lansing with higher expectations ahead. 2022 sixth-rounder Brennan Milone, expected to start the year with the Nuts, batted .310/.400/.380 for the Stockton Ports in his professional debut.
- If the quartet of Clarke, Elliott, Thomas and Buelvas wasn't enough in the outfield, keep an eye out for rising Ports speedster Danny Bautista, Padres acquisition and former Top-30 guy Junior Pérez, and 2022 ninth-rounder Caeden Trenkle, who slashed .304/.364/.409 in his pro debut with Stockton.