Loons beat Lugs with 12-run output for third straight day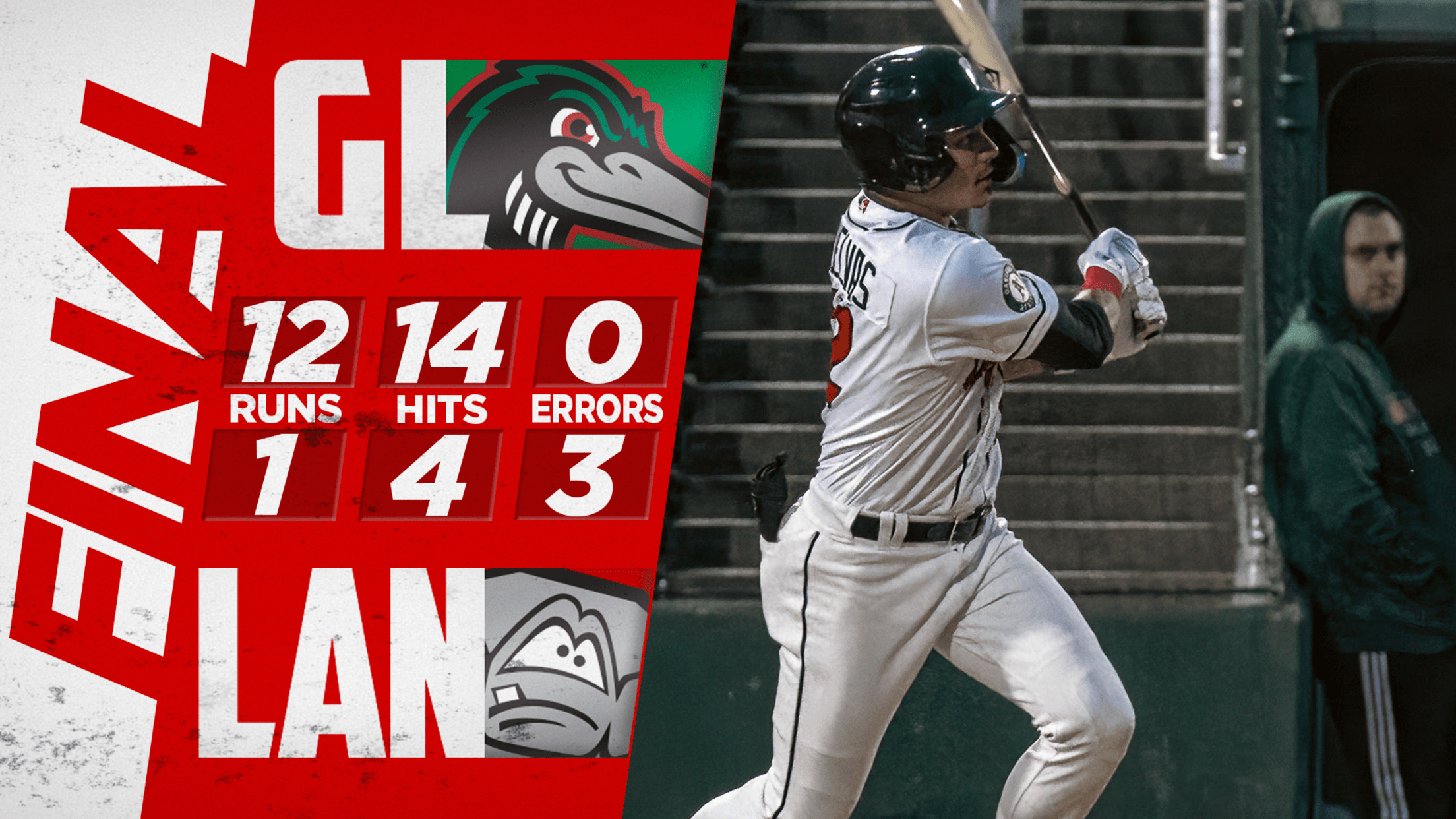 LANSING, Mich. – On Thursday, the Great Lakes Loons beat the Lansing Lugnuts, 12-3. On Friday, Great Lakes won again, 12-7. And on Saturday night, despite rain that caused a 37-minute delay at one point, the Loons (29-18, 69-44) scored 12 runs again in a 12-1 victory over the Lugnuts
LANSING, Mich. – On Thursday, the Great Lakes Loons beat the Lansing Lugnuts, 12-3. On Friday, Great Lakes won again, 12-7. And on Saturday night, despite rain that caused a 37-minute delay at one point, the Loons (29-18, 69-44) scored 12 runs again in a 12-1 victory over the Lugnuts (20-27, 45-68) in front of a crowd of 7,007 at Jackson® Field™.
The Lugnuts scored the game's first run via a Denzel Clarke RBI triple in the third inning, and starter Kyle Virbitsky blanked the Loons through the first four innings.
But, ignited by a Diego Cartaya three-run homer, Great Lakes scored four runs in the fifth and two in the sixth against Virbitsky, waited through the delay in the middle of the sixth, then added four unearned runs in the seventh against Angello Infante and two runs in the eighth against Daniel Martinez.
Loons starter Emmet Sheehan struck out 11 in five innings, combining with two relievers to hold the Lugnuts to four hits: Clarke's triple, a double from Brayan Buelvas and singles from Jared McDonald and Sahid Valenzuela.
The Nuts and Loons finish off their six-game series on the second day of Wizarding Weekend, a Capital City Market Kids Day at 1:05 p.m. Lugnuts southpaw Jack Owen (2.63 ERA) faces Loons right-hander Ryan Sublette (3.42). For more information and to purchase tickets, visit lansinglugnuts.com or call (517) 485-4500.
# # #