Sky Carp score 12 unanswered to rout Lugnuts, 14-5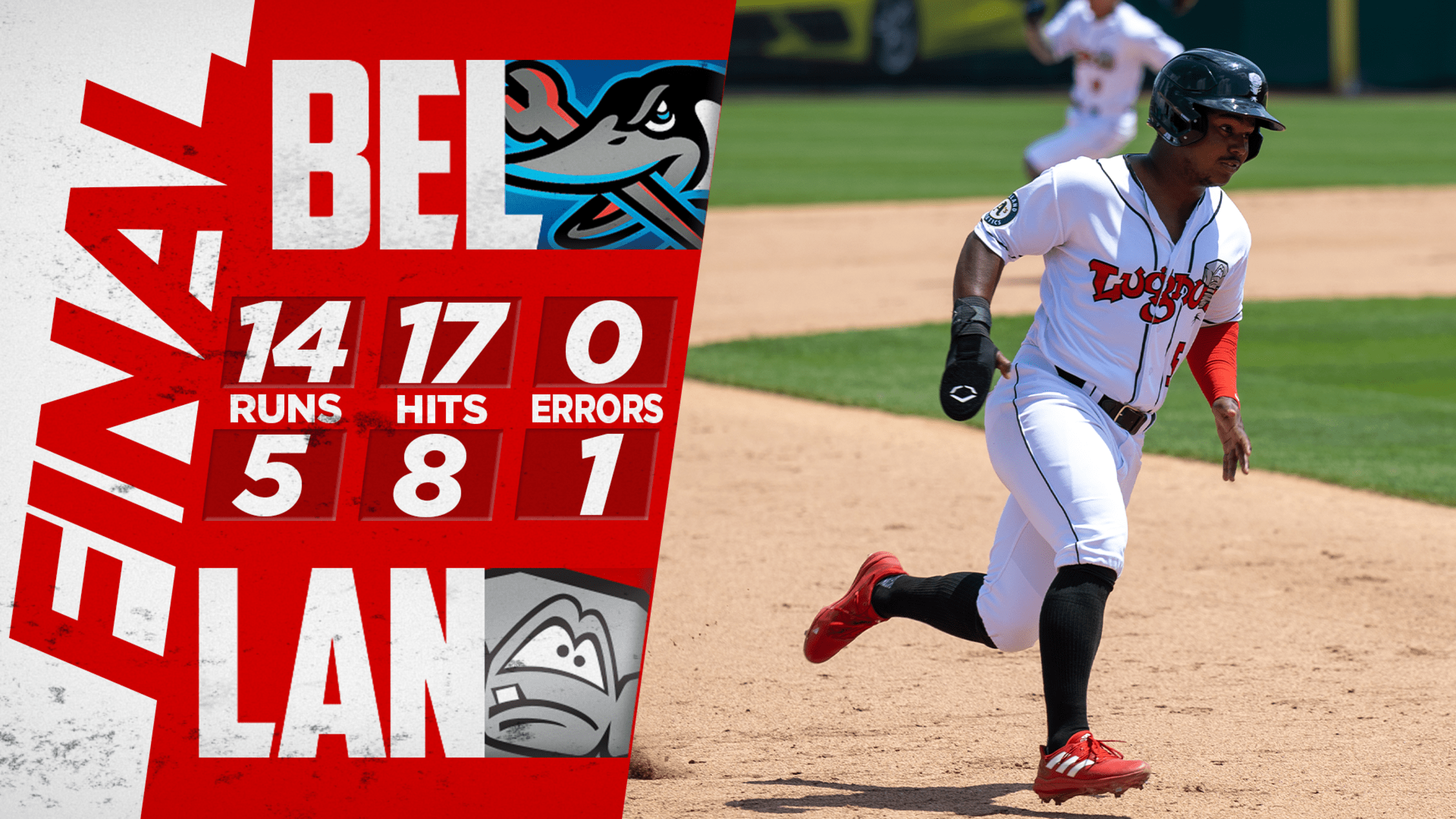 LANSING, Mich. – Entering the sixth inning trailing 5-2, the Beloit Sky Carp (2-0, 33-34) scored 12 unanswered runs in their final four at-bats and eased past the Lansing Lugnuts (0-2, 25-43), 14-5, on Saturday night at Jackson® Field™. Denzel Clarke slugged a 452-foot home run for the Nuts, who
LANSING, Mich. – Entering the sixth inning trailing 5-2, the Beloit Sky Carp (2-0, 33-34) scored 12 unanswered runs in their final four at-bats and eased past the Lansing Lugnuts (0-2, 25-43), 14-5, on Saturday night at Jackson® Field™.
Denzel Clarke slugged a 452-foot home run for the Nuts, who received two-hit showings from Kevin Richards, Euribiel Ángeles and Joshwan Wright in the defeat.
IT'S CLOBBERIN' TIME pic.twitter.com/HlOjHz8o9T

— Lansing Lugnuts (@LansingLugnuts) June 25, 2022
After Jack Owen started the game in his Lugnuts debut and allowed two runs in 3 1/3 innings, Shohei Tomioka blanked the Sky Carp in the fifth before allowing an RBI single to Kyle Castillo in the sixth that brought Beloit within 5-3.
In the seventh, however, the first six Sky Carps batters all reached against Tomioka, with the visitors taking a 7-5 lead on consecutive RBIs from Bennett Hostetler, Ynmañol Mariñez, Dalvy Rosario and Marcus Chiu.
Kumar Nambiar halted further damage in the frame before getting chased himself in a six-run eighth inning, climaxed by a Tanner Allen two-run single off Angello Infante.
The Sky Carp then closed out the scoring with a Rosario sac fly in the ninth off eephus-throwing position-player-pitching Patrick McColl in his fourth relief appearance of the season and second of the week.
Beloit has won four straight games in the series after the Lugnuts opened with a 10-0 victory in the Tuesday opener.
The finale of series is a Capital City Market Kids Day, set for Sunday at 1:05 p.m. with gates opening at 12 noon. Beloit is scheduled to start left-hander Zach King (3.10 ERA) while the Lugnuts' starter has yet to be announced. For more information or to purchase tickets, visit lansinglugnuts.com or call (517) 485-4500.
# # #