Five-Run Seventh Lifts Hillcats Past Kannapolis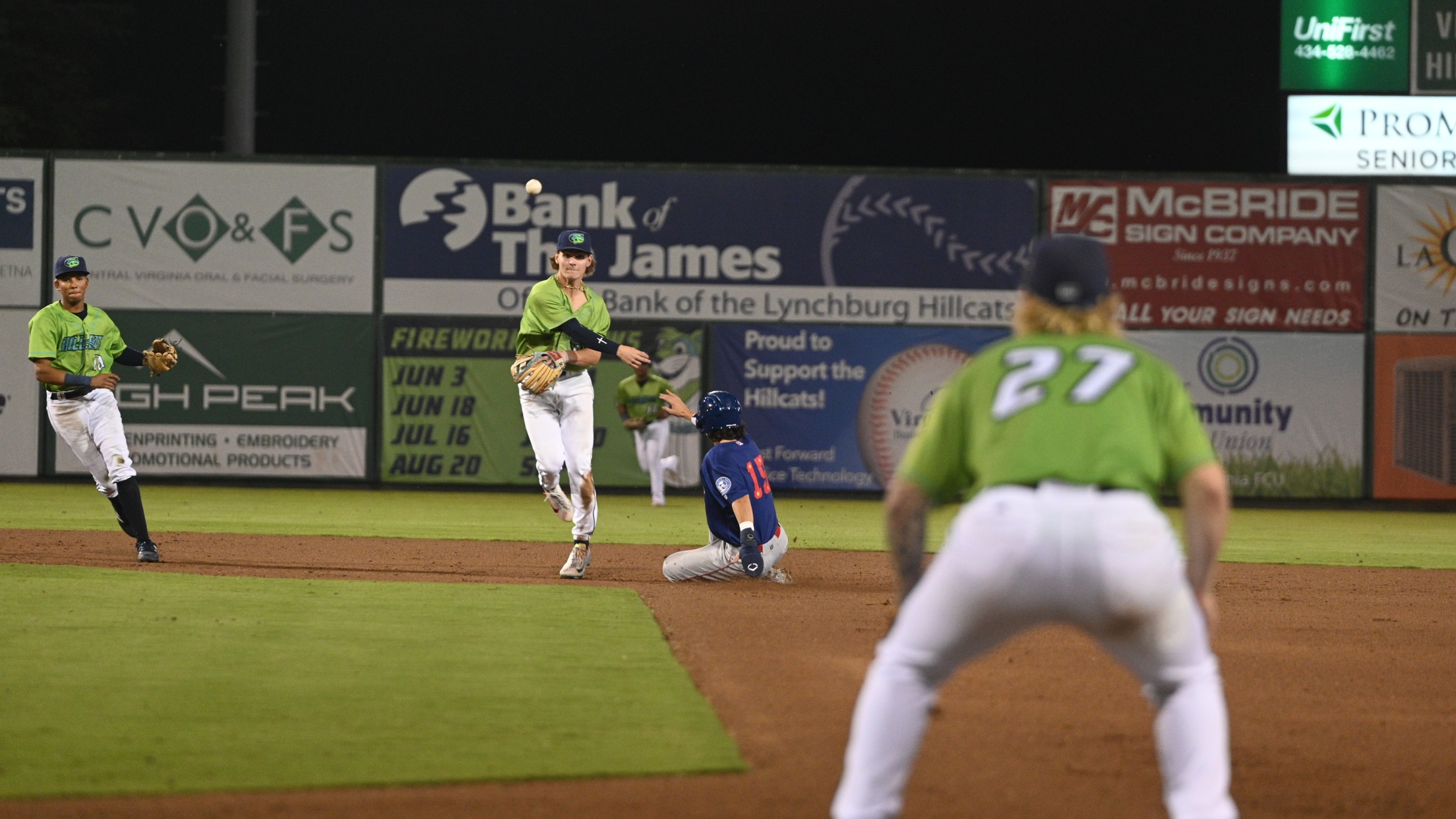 The Lynchburg Hillcats relied on a five-run seventh to knock off the Kannapolis Cannon Ballers on Saturday night by a score of 8-7. The Hillcats (26-33) were down by four runs twice over the course of the ballgame to the Cannon Ballers (29-30). Kannapolis scored first in the first inning
The Lynchburg Hillcats relied on a five-run seventh to knock off the Kannapolis Cannon Ballers on Saturday night by a score of 8-7.
The Hillcats (26-33) were down by four runs twice over the course of the ballgame to the Cannon Ballers (29-30).
Kannapolis scored first in the first inning on a Jacob Burke single that scored Jordan Sprinkle. In the second, the Cannon Ballers would continue to put up runs off Juan Zapata with a Jayson Gonzalez single that scored two. Tim Elko would drive home one of his own later in the inning to give them their first four-run lead.
In the fourth inning, Dayan Frias would lead off the inning with his sixth home run of the year to get the Hillcats on the board.
In the fifth, Victor Planchart would double on a line drive down the right field line to score Angel Genao. Jake Fox would drive home Richard Paz on a sacrifice fly to trim the deficit down to one.
However, in the sixth, Kannapolis would get two runs back on a Brooks Baldwin double in the right field gap, scoring Logan Glass and Sprinkle. Then in the seventh, Wardquelin Vasquez would surrender a run on a wild pitch that brought home Tim Elko, putting the lead back to four.
However, in the bottom of the seventh, the floodgates broke open and the Hillcats would put five runs on the board. Victor Planchart would reach first on an error by the first baseman to score Genao. Jordan Brown would drive home Paz with a line drive.
Jorge Burgos would drive home two more runs on a single to left field that resulted in a fielding error by Baldwin, allowing both Brown and Frias to score. Burgos would advance to second on the error after tying the game. Then, with the bases loaded, Genao would draw a walk to give the Hillcats the go-ahead run.
Sergio Morillo would enter the game in the eighth and slam the door shut on Kannapolis with two strong innings of relief. Morillo would pick up his first save of the season.
The Hillcats will wrap up their regular season home schedule with their final game against Kannapolis on Sunday at 5:00 p.m.