Hillcats Pitching Staff Forces Deciding Game Three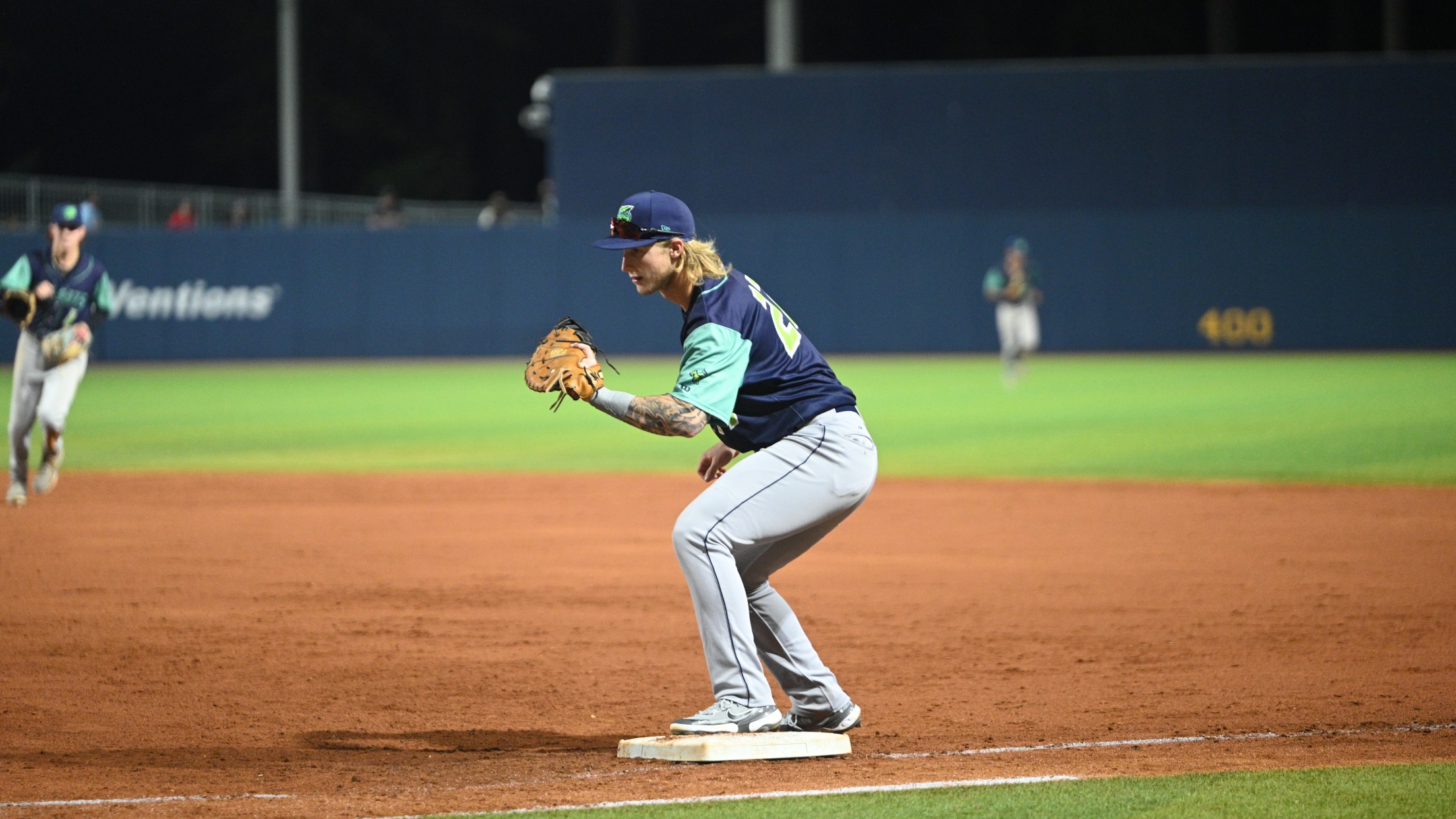 The Lynchburg Hillcats forced a winner-take-all game three after knocking off the Fredericksburg Nationals on Thursday night by a score of 5-2. The Hillcats (1-1) relied on patient hitting and outstanding pitching to defeat the Nationals (1-1). After struggling to score runs in game one, the Hillcats took a different
The Lynchburg Hillcats forced a winner-take-all game three after knocking off the Fredericksburg Nationals on Thursday night by a score of 5-2.
The Hillcats (1-1) relied on patient hitting and outstanding pitching to defeat the Nationals (1-1).
After struggling to score runs in game one, the Hillcats took a different approach at the plate in the first inning. The first three batters all reached base without swinging the bat. After a strikeout, a wild pitch allowed Jake Fox to score from first.
Isaiah Greene would walk to reload the bases with only one out in the inning. Then, Will Bartlett would smack a double down the right field line that cleared the bases and gave the Hillcats the early lead.
The game would remain quiet until the fourth inning when Jacob Young would single and come around to score over the course of the inning. In the sixth, it would happen again with James Wood drawing a walk and working his way around the bases to cut the lead to two.
However, aggressive baserunning would allow for the Hillcats to regain their momentum in the seventh. Angel Genao would open the inning with a single. After stealing second, he would stand in scoring position with an opportunity to extend the lead.
Tyler Schoff would bounce a pitch in the dirt that hit off the pads of Geraldi Diaz and rolled all the way to the Nationals dugout. Omir Santos was waving Genao around third from the moment the ball rolled away. The aggressive baserunning forced an errant throw from Diaz and the run scored with ease.
With a three-run lead, the Hillcats bullpen went to work with two more scoreless innings in the eighth and ninth to pick up the victory. Tyler Thornton would slam the door shut by striking out the side in the ninth to close out the ballgame.
Game three will take place Friday afternoon at 2:30 p.m. at Bank of the James Stadium. Tickets are available at Lynchburg-hillcats.com or at the box office. All first responders and healthcare workers will be provided with free entry to game three.