Darius Vines Covers Six Innings with Eight Strikeouts, M-Braves Fall to Lookouts 7-3
Jalen Miller with a two-run double, Trey Harris reaches base for 11th straight game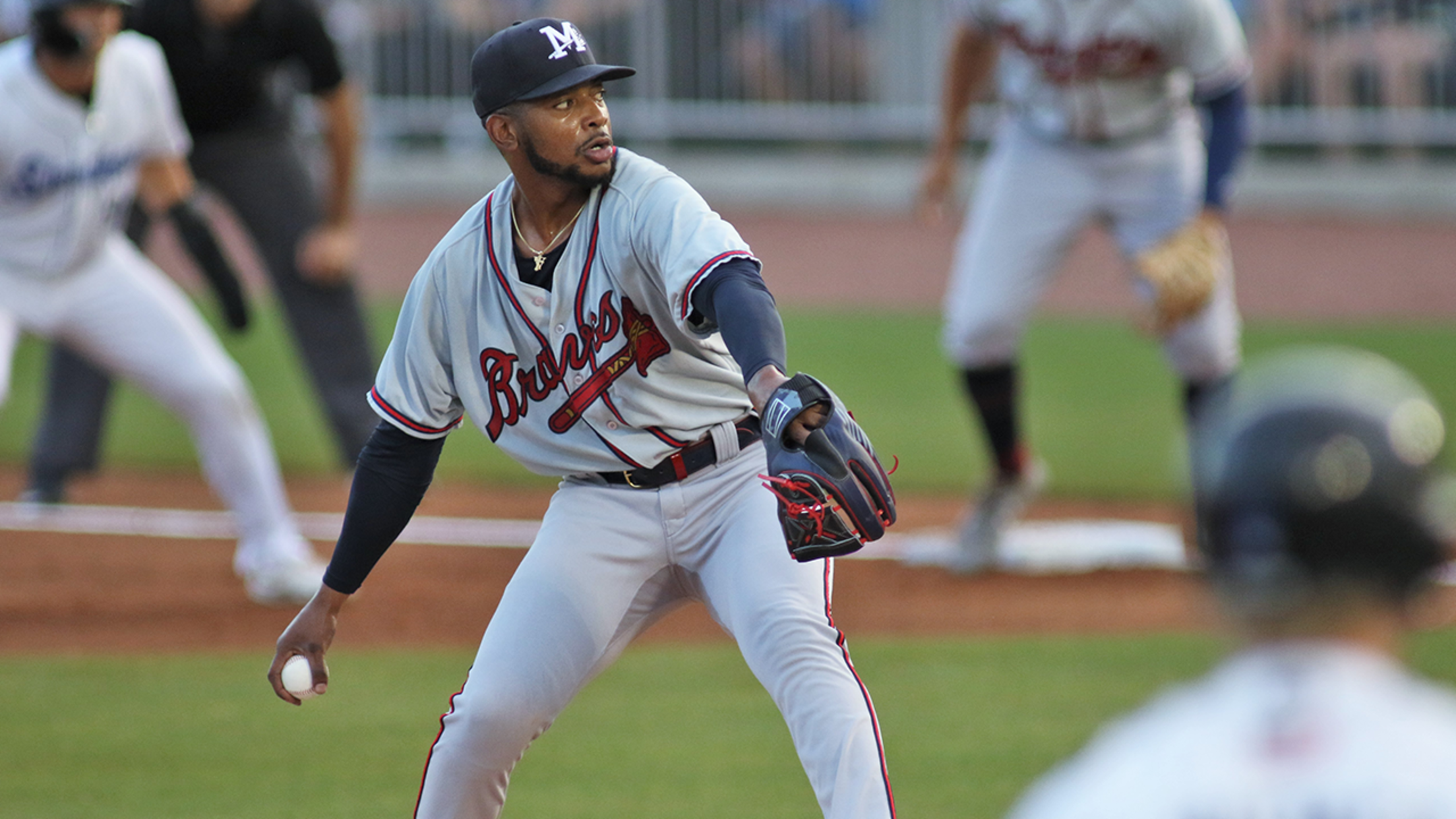 CHATTANOOGA, TN - RHP Darius Vines battled through six innings with eight strikeouts, and the Mississippi Braves (14-18) fell 7-3 to the Chattanooga Lookouts (16-16) on Saturday night at AT&T Field. The M-Braves lead the series 3-2. They will go for their second series win of the season in the
CHATTANOOGA, TN - RHP Darius Vines battled through six innings with eight strikeouts, and the Mississippi Braves (14-18) fell 7-3 to the Chattanooga Lookouts (16-16) on Saturday night at AT&T Field.
The M-Braves lead the series 3-2. They will go for their second series win of the season in the finale tomorrow.
The M-Braves struck out a season high 18 times. Cincinnati's No. 13 prospect LHP Andrew Abbott tossed 5 2/3 shutout innings with 12 strikeouts in his Double-A debut.
Vines finished with four runs allowed off nine hits and two walks with eight strikeouts in 5 2/3 innings. Atlanta's No. 14 prospect holds a 2-2 record with a 4.84 ERA and 43 strikeouts in 35 1/3 innings.
Trey Harris reached for the 11th consecutive game with a base hit in the fifth, a streak that started on May 1. The outfielder is hitting .250 with a home run and 5 RBI in May.
Jalen Miller put the M-Braves on the board with a two-run double to make it 7-2 in the eighth. Miller then scored on a wild pitch to cut the lead to 7-3, finishing 2-for-4 with a double and two RBI. On the series, Miller is 8-for-16 with three doubles and three RBI.
Luke Waddell singled in the eighth to extend his hit streak to 12 games. On the season, Waddell is hitting .311 with two home runs and 20 RBI.
The Lookouts homered three times and scored runs in four separate innings in the 7-3 win.
The final game of the road series is on Saturday at AT&T Field. RHP Tanner Gordon (0-1, 14.85) makes the start for Mississippi against LHP Brandon Williamson (2-1, 5.08) for Chattanooga. The first pitch is at 1:15 pm CT, with coverage starting at 1:00 pm CT on 103.9 WYAB, TuneIn Radio, First Pitch App, and MiLB.tv.