Four-Run Seventh Powers M-Braves to 6-4 Win Over Shuckers
Harris II makes insane diving catch in eighth, Pearson with multi-hit night in first game back in Mississippi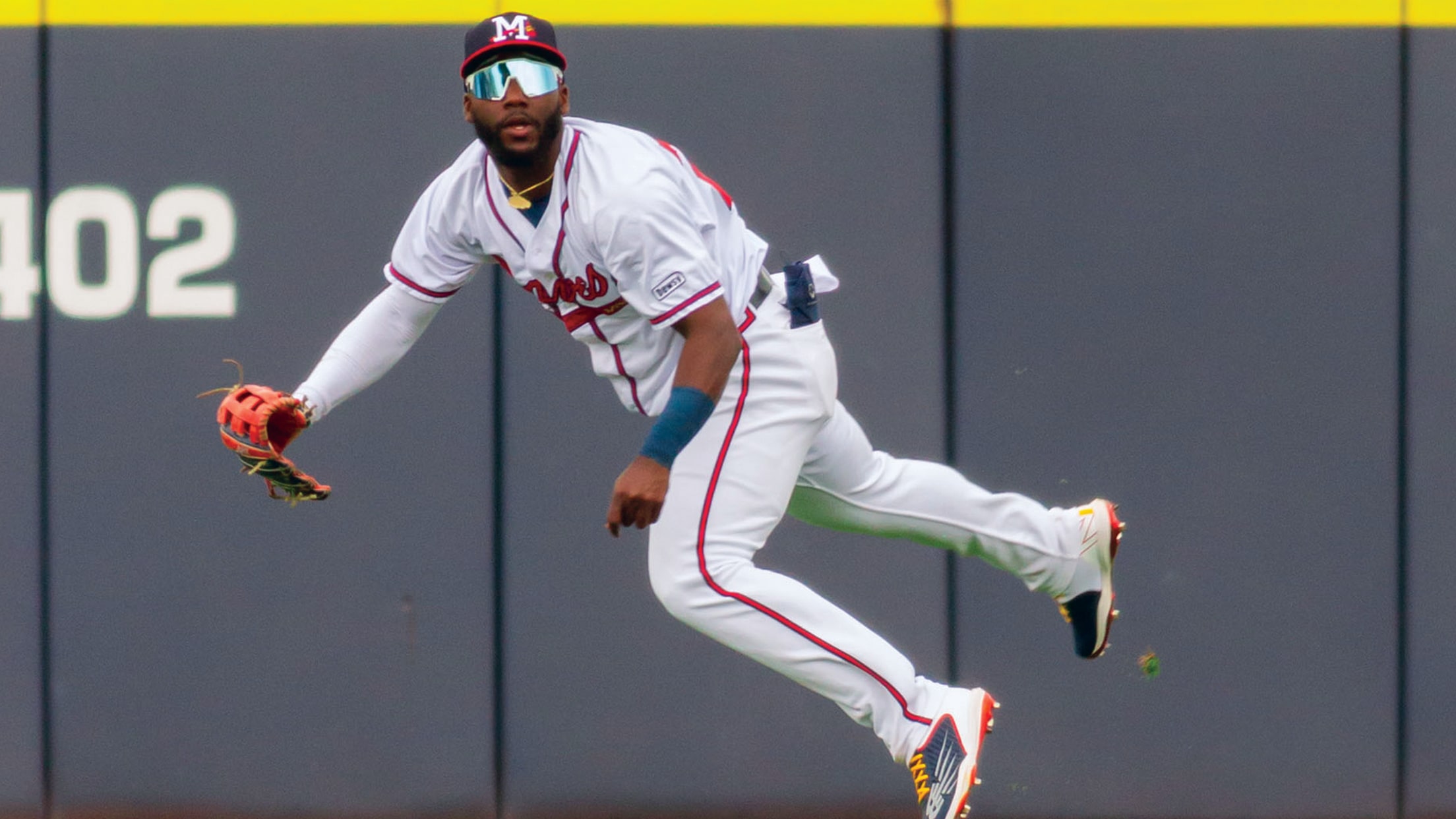 PEARL, MS - The Mississippi Braves (15-20) started the seventh inning with four straight hits, three of them doubles, and four runs to complete a two-run comeback in a 6-4 win over the Biloxi Shuckers (17-18) on Wednesday night at Trustmark Park. Atlanta's top prospect Michael Harris II made an
PEARL, MS - The Mississippi Braves (15-20) started the seventh inning with four straight hits, three of them doubles, and four runs to complete a two-run comeback in a 6-4 win over the Biloxi Shuckers (17-18) on Wednesday night at Trustmark Park.
Atlanta's top prospect Michael Harris II made an incredible diving catch in the eighth to save two potential tying runs from scoring.
Trailing 4-2, Jacob Pearson sparked a rally with a double to lead off the seventh. The outfielder appeared in his first game for Mississippi since being transferred to Rome on May 3, going 2-for-4 with a double and a run. Atlanta promoted Pearson back to Mississippi on Tuesday.
After Pearson's leadoff double, Logan Brown lined a double to the gap in right center to score Pearson. Then, Andrew Moritz snuck a grounder past the first baseman to bring in Brown and tie it 4-4. Harris II lifted a deep double into the corner of left field to score Moritz and give the M-Braves their first lead since the first inning at 5-4. Harris II scored on a wild pitch to cap off the flurry of an inning with a 6-4 lead.
Harris II finished 2-for-4 with a double, an RBI and an unbelievable grab in left center. Atlanta's top prospect has reached base in 34 of 35 games this season.
RHP Alan Rangel delivered a gutsy five-inning performance. After throwing 74 pitches in the first three innings, Rangel threw just 21 pitches in two scoreless innings to close his outing. Atlanta's No. 22 prospect allowed three runs off five hits and a walk with six strikeouts.
The M-Braves scored the first two runs off a double by Jalen Miller. Serving as the designated hitter, Miller went 1-for-3 with a double and two RBI to extend his hit streak to seven games. Miller is hitting .375 with two home runs, six doubles and 12 RBI in the month of May.
In his first game back after clearing concussion protocol, Yariel Gonzalez hit two singles.
RHP AJ Puckett picked up his first win of the season after allowing a solo home run in two innings.
RHP Indigo Diaz and RHP Tyler Ferguson each tossed a scoreless inning to close out the win. Ferguson struck out the side in the ninth for his first save.
The third game of the home series is on Wednesday at Trustmark Park. RHP Freddy Tarnok (1-0, 3.55) makes the start for Mississippi against a starter to be named for Biloxi. The first pitch is at 6:20 pm CT, with coverage starting at 6:35 pm CT on 103.9 WYAB, TuneIn Radio, First Pitch App, and MiLB.tv.