M-Braves Fall to Barons 5-3
Stephens goes 3-for-4 with a double and an RBI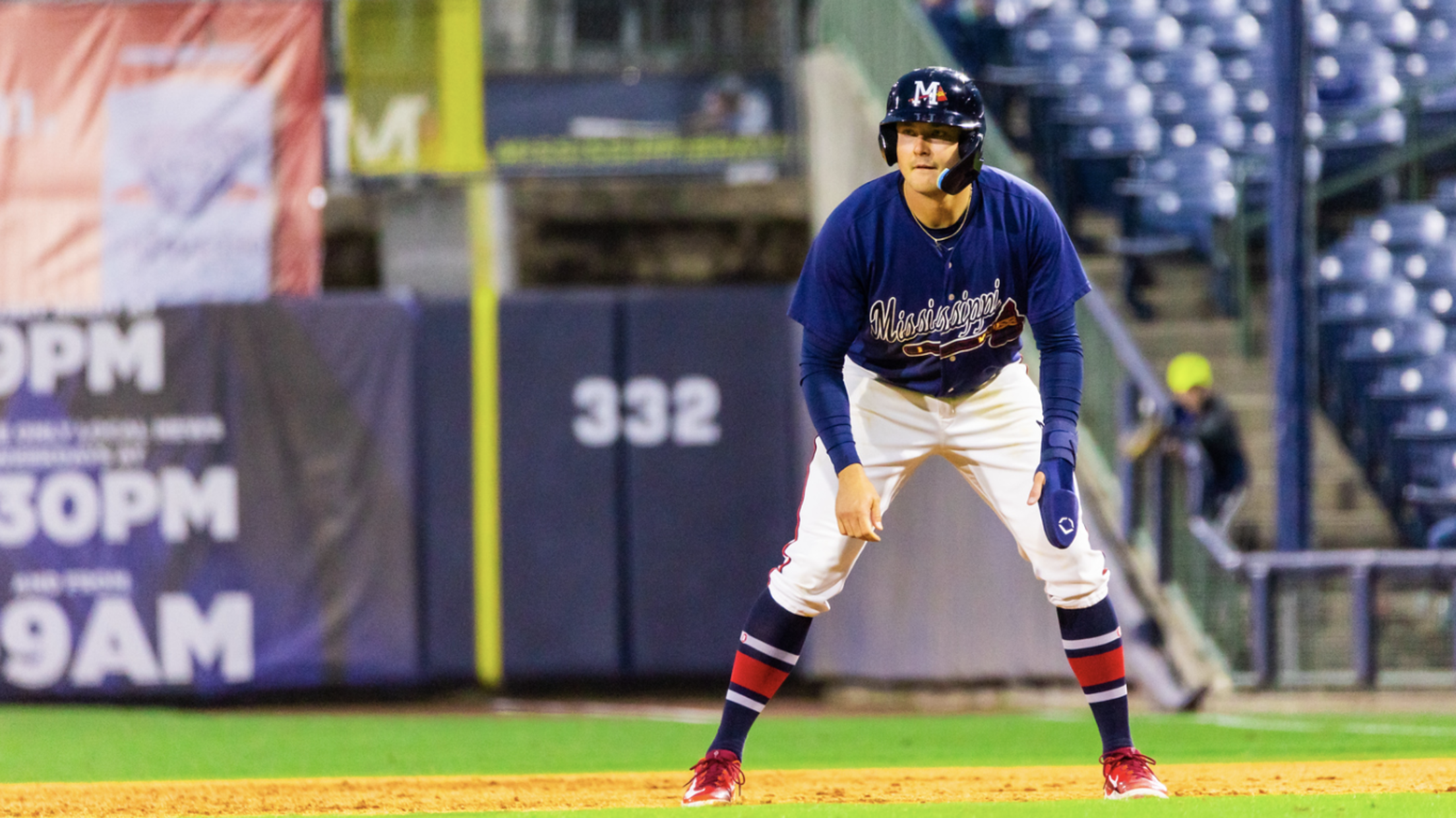 Photo by Tate Nations BIRMINGHAM, AL – The Mississippi Braves (21-26) fell 5-3 to the Birmingham Barons (17-31) on Thursday night at Regions Field. Javier Valdes extended his on-base streak to 19 games and his hit streak to eight games, both team highs this season. The on-base streak began on
Photo by Tate Nations
BIRMINGHAM, AL – The Mississippi Braves (21-26) fell 5-3 to the Birmingham Barons (17-31) on Thursday night at Regions Field.
Javier Valdes extended his on-base streak to 19 games and his hit streak to eight games, both team highs this season. The on-base streak began on April 23. The catcher went 1-for-3 with a single and a run.
The Barons started the scoring with a three-run fourth inning. The inning chased RHP Alan Rangel out of the game. Rangel finished with three earned runs in 3 2/3 innings.
The M-Braves got two runs back in the fifth. Drew Lugbauer and Landon Stephens each knocked in a run on a base hit to make it 3-2.
Lugbauer went 2-for-4 with two singles, an RBI and a run. The first baseman is currently second in the Southern League with 10 homers. Stephens finished 3-for-4 with a double, an RBI and a run. In two games this series, Stephens is 6-for-9 with a home run, two doubles and five RBI. The outfielder has homered in two of his last four games.
Cal Conley went 2-for-5, recording a hit in 11 of his last 13 games. The infielder has reached base in 19 of the last 21 games.
Birmingham picked up two runs in the sixth to extend the lead back out to three at 5-2.
RHP Victor Vodnik struck out three in a pair of scoreless frames in the eighth and ninth innings. The M-Braves scored a run in the ninth on a Justin Dean single. Dean's single extended his hit streak to five games. The M-Braves left the tying run at the plate in the final inning.
The fourth game of the series is on Friday at Regions Field. RHP Scott Blewett (2-2, 3.31) will make the start for Mississippi while RHP Christian Mena (3-4, 6.00) makes the start for Birmingham. The first pitch is at 7:05 pm CT, with coverage starting 15 minutes before on 102.1 The Box, First Pitch App, and Bally Live.