M-Braves Late Surge Leads to 9-7 Comeback Win Over Smokies
M-Braves score four runs in eighth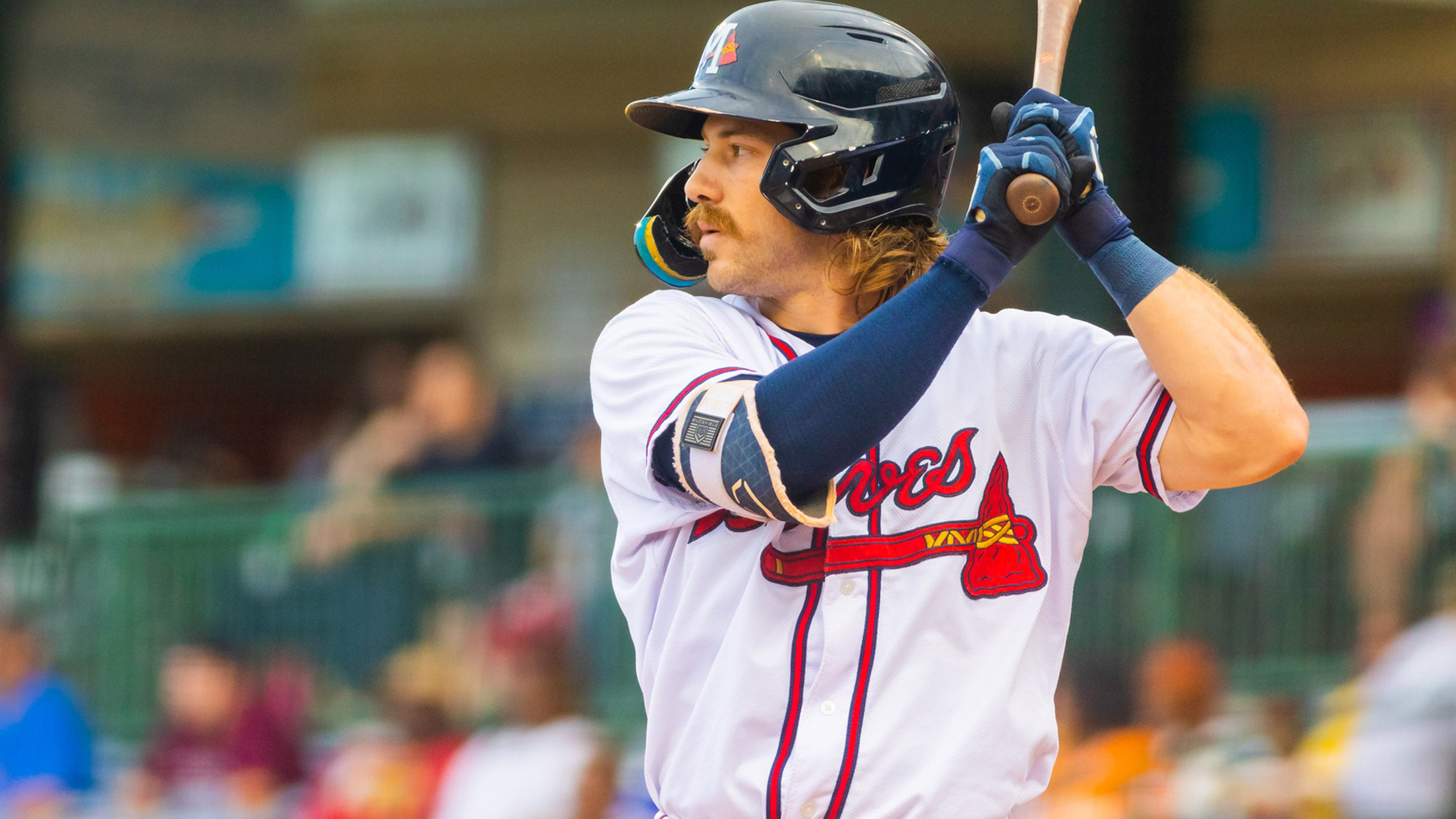 PEARL, MS - The Mississippi Braves (57-66, 27-25) scored four runs in the eighth and completed a 9-7 comeback win over the Tennessee Smokies (66-58, 29-26) on Friday night at Trustmark Park. The M-Braves have 10 comebacks in the eighth inning or later this season. After three runs from the
PEARL, MS - The Mississippi Braves (57-66, 27-25) scored four runs in the eighth and completed a 9-7 comeback win over the Tennessee Smokies (66-58, 29-26) on Friday night at Trustmark Park.
The M-Braves have 10 comebacks in the eighth inning or later this season.
After three runs from the Smokies in the first two innings, the M-Braves got on the board in the fourth. Justyn-Henry Malloy and Drew Lugbauer picked up back-to-back RBI on groundouts to make it 3-2.
Lugbauer is tied for the Southern League lead with 24 home runs and 71 RBI. He is two home runs shy of tying Ernesto Mejia and Mike Hessman for the M-Braves single-season home run record.
Tennessee pushed back out to a 5-2 lead on a solo home run from Nelson Maldonado and an RBI single from Yonathan Perlaza, who finished with three RBI.
Cody Milligan led off the sixth with a base hit, but an immediate double play seemed to kill the inning. Then, Malloy singled. Lugbauer walked. Javier Valdes smoked a line drive to center scoring Malloy to make it 5-3. Cade Bunnell doubled to right center to tie the game 5-5.
In the seventh, Zach Davis tagged up from third base on a two-out fly ball. Justin Dean lasered a throw to the plate and a bang-bang tag was placed on Davis. The umpires ruled Davis safe and the Smokies took a 6-5 lead.
Down 7-5 in the eighth, Riley Delgado doubled down the third base line to score two runs and tie the game 7-7. Then, Milligan's two-run single gave the M-Braves their first lead 9-7.
Delgado went 2-for-4 with a double and two RBI. Milligan reached base four times, going 2-for-3 with two walks and two RBI.
RHP Justin Yeager picked up his fifth save with a scoreless ninth inning to secure the 9-7 win.
The fifth game of the series is on Saturday at Trustmark Park. RHP Nolan Kingham (1-1, 4.09) makes the start for Mississippi against RHP Ben Brown (1-0, 5.29) for Tennessee. The first pitch is at 6:05 pm CT, with coverage starting at 5:50 pm CT on 103.9 WYAB, First Pitch App, and MiLB.tv.