M-Braves Rock Birmingham 13-2
M-Braves smack three homers, put on 23 baserunners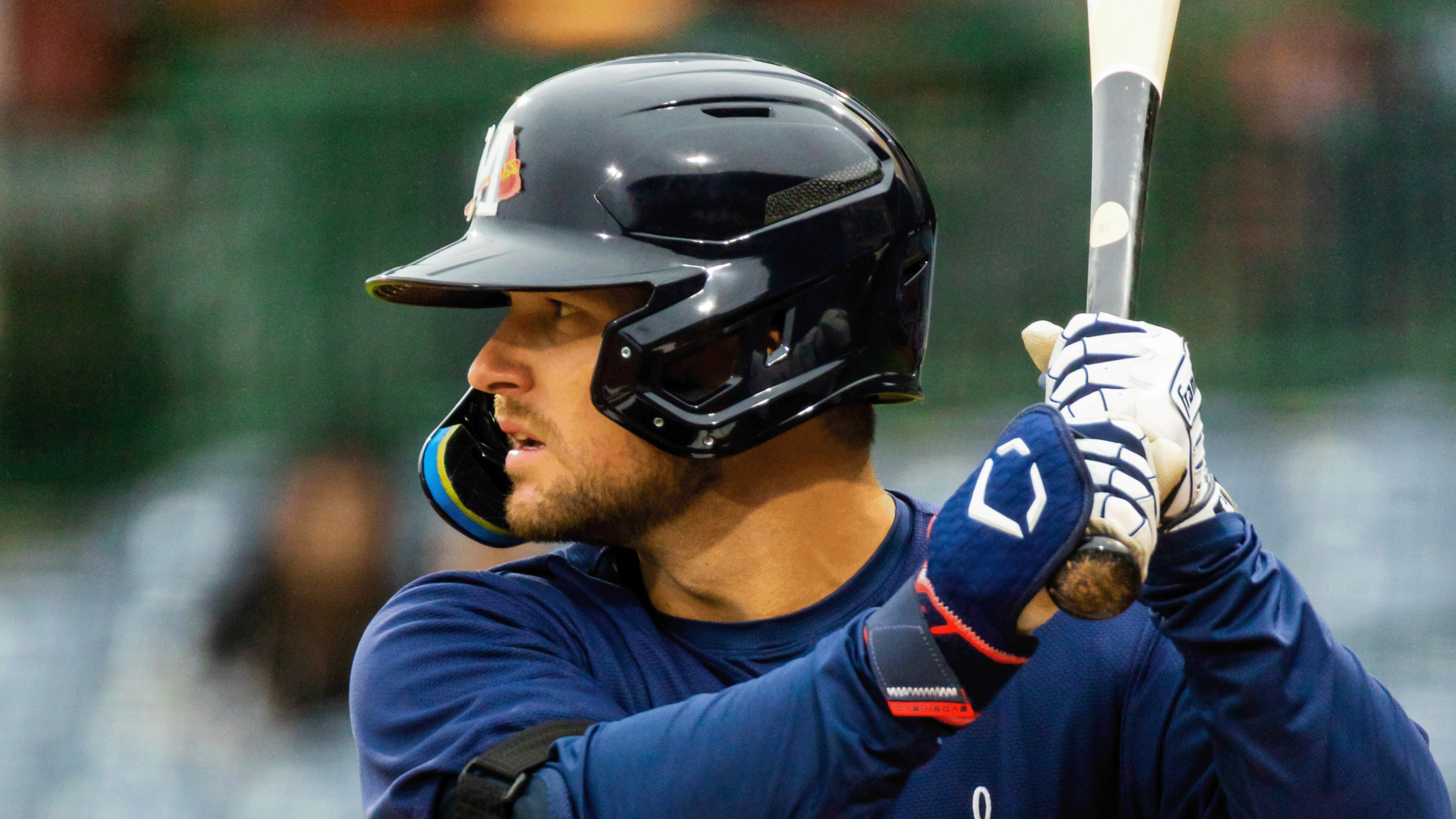 Photo by Tate Nations BIRMINGHAM, AL – The Mississippi Braves (21-25) smacked three homers and put on 23 baserunners in a dominant 13-2 win over the Birmingham Barons (16-31) on Wednesday night at Regions Field. The M-Braves collected 13 hits and drew 10 walks. The six-game series is now even
Photo by Tate Nations
BIRMINGHAM, AL – The Mississippi Braves (21-25) smacked three homers and put on 23 baserunners in a dominant 13-2 win over the Birmingham Barons (16-31) on Wednesday night at Regions Field.
The M-Braves collected 13 hits and drew 10 walks. The six-game series is now even at one game apiece.
The offensive barrage started with a solo home run from Javier Valdes, his sixth of the season, in the second to make it 1-0. Valdes went 1-for-2 with a home run, two RBI and three walks. The catcher is currently on an eight-game hit streak and an 18-game on-base streak.
Justin Dean led off the third inning with a single, and Luke Waddell skied a two-run homer to the right-field seats to make it 3-0, his first home run of the season for the M-Braves. A pair of wild pitches scored two more runs to put the M-Braves ahead 5-0.
Dean posted his second straight three-hit game, going 3-for-5 with three singles and a walk. Waddell reached base four times, going 2-for-4 with a home run, two walks and two RBI.
The M-Braves broke the game open with a seven-run sixth inning. Landon Stephens led off the inning with a towering home run to left field. Jesse Franklin V singled in a run and Birmingham pitching walked in another two runs. Franklin V reached base three times in the game. Stephens came up again as the 10th batter of the inning and roped a three-run double down the left-field line, completing a seven-run inning to make it 12-0. The inning included six hits and two walks.
Stephens put together a monster performance. The outfielder went 3-for-5 with a home run, a double, and four RBI.
LHP Domingo Robles put up another tremendous start, going six innings and allowing one run. The left-hander struck out six and walked one. In 10 appearances, nine starts, Robles is 4-3 with a 2.32 ERA in 50 1/3 innings.
The clubs traded runs in the seventh inning, and neither team scored in the final two innings. RHP Kyle Wilcox closed out the game with a scoreless ninth inning.
The third game of the series is on Thursday at Regions Field. RHP Alan Rangel (1-4, 3.92) will make the start for Mississippi while LHP Garrett Schoenle (1-5, 5.40) makes the start for Birmingham. The first pitch is at 6:35 pm CT, with coverage starting 15 minutes before on 102.1 The Box, First Pitch App, and Bally Live.