M-Braves Rout Pensacola 10-1 on Saturday Night
Stephens three-run homer capped off a six-run fourth inning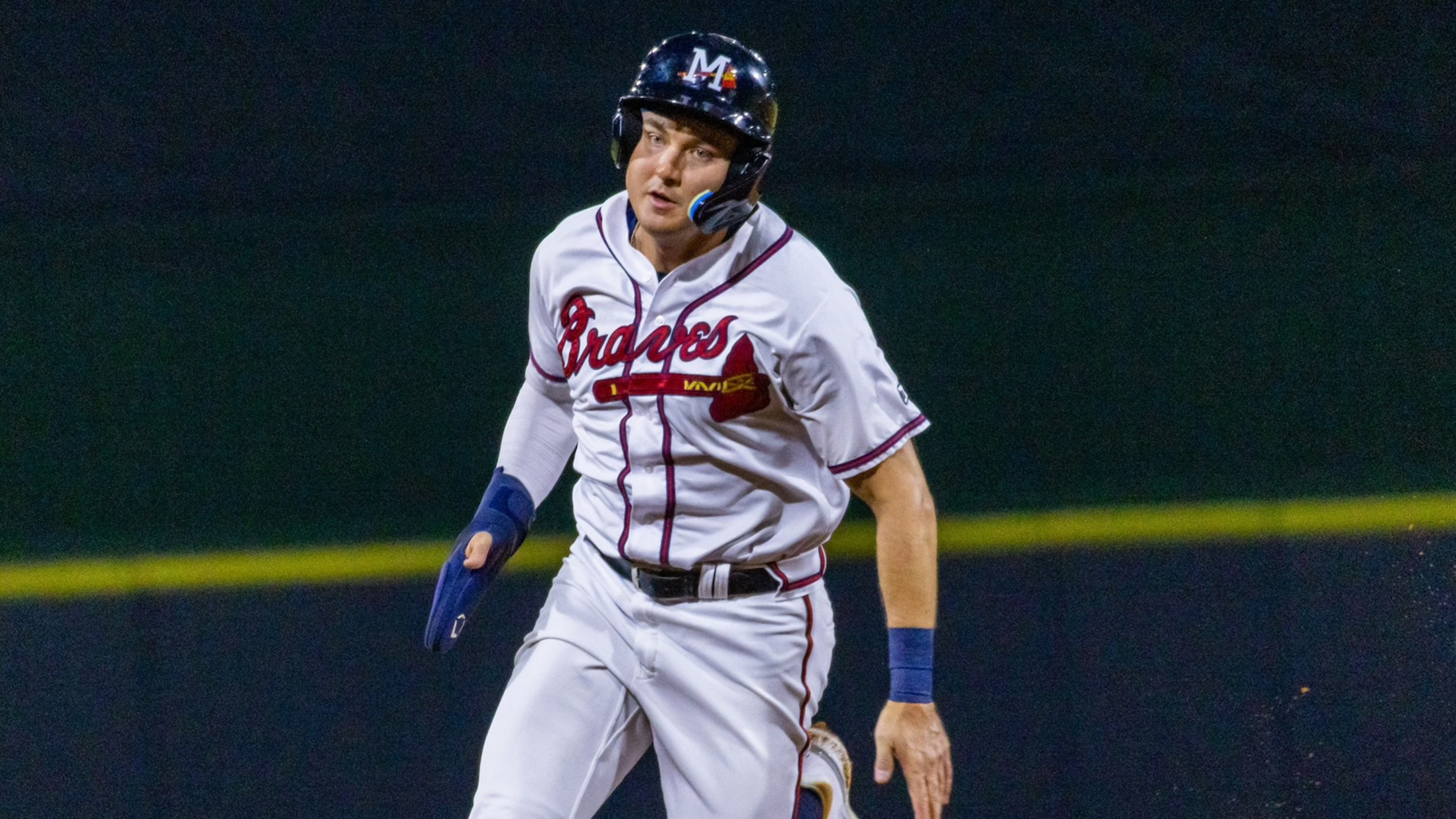 Photo by Tate Nations PEARL, MS – The Mississippi Braves (19-24) exploded for a 10-1 win over the Pensacola Blue Wahoos (28-16) at Trustmark Park on Saturday night. Drew Lugbauer cleared the bases with a three-run double, and Landon Stephens blasted a three-run homer to highlight a six-run fourth inning
Photo by Tate Nations
PEARL, MS – The Mississippi Braves (19-24) exploded for a 10-1 win over the Pensacola Blue Wahoos (28-16) at Trustmark Park on Saturday night.
Drew Lugbauer cleared the bases with a three-run double, and Landon Stephens blasted a three-run homer to highlight a six-run fourth inning that broke the game open. The win gives the M-Braves a chance to split the series tomorrow night.
RHP Scott Blewett posted 5 1/3 innings of one-run ball to pick up his second win of the season. The right-hander gave up three hits and two walks with six strikeouts. Blewett improved to a 3.31 ERA in 32 2/3 innings over seven starts this season.
Pensacola scored first on a sacrifice fly in the top of the fourth to take a 1-0 lead. The M-Braves responded in force.
After three walks loaded the bases, Lugbauer clubbed a ball to the gap in right center for a bases clearing, three-run double to give the M-Braves a 3-1 lead. After another walk, Stephens launched a three-run home run down the left-field line to make it 6-1. The homer was Stephens fifth of the season.
In the series, Lugbauer is 6-for-18 with three home runs, a double, and seven RBI in five games. The first baseman leads the Southern League with 10 homers.
Tyler Tolve scored Justin Dean on an RBI base hit in the fifth to make it 7-1.
In the sixth, Beau Philip crushed a 424-foot home run to center field. The ball left Philip's bat at 109 miles per hour. The solo shot, Philip's second home run, made it 8-1.
LHP Hayden Deal benefited from two double plays and cruised through 1 2/3 innings of relief, coming on for Blewett. LHP Jake McSteen posted a scoreless inning to drop to a 2.95 ERA this season.
The M-Braves added two more in the eighth on an RBI triple from Jacob Pearson and an RBI single from Dean to make it 10-1. Dean reached base three times, going 2-for-4 with a walk, an RBI and two runs.
RHP Kyle Wilcox closed out the game by striking out the side in the ninth inning.
The series finale is on Sunday at Trustmark Park. LHP Luis De Avila (1-3, 4.00) will make the start for Mississippi while LHP Patrick Monteverde (5-0, 1.29) makes the start for Pensacola. The first pitch is at 6:05 pm CT, with coverage starting 15 minutes before on 102.1 The Box, First Pitch App, and Bally Live.