Miller Homers, Lugbauer Tallies Three Hits in M-Braves 7-2 Loss to Lookouts in Series Finale
Miller with solo home run and two RBI, Lugbauer goes 3-for-4 with two doubles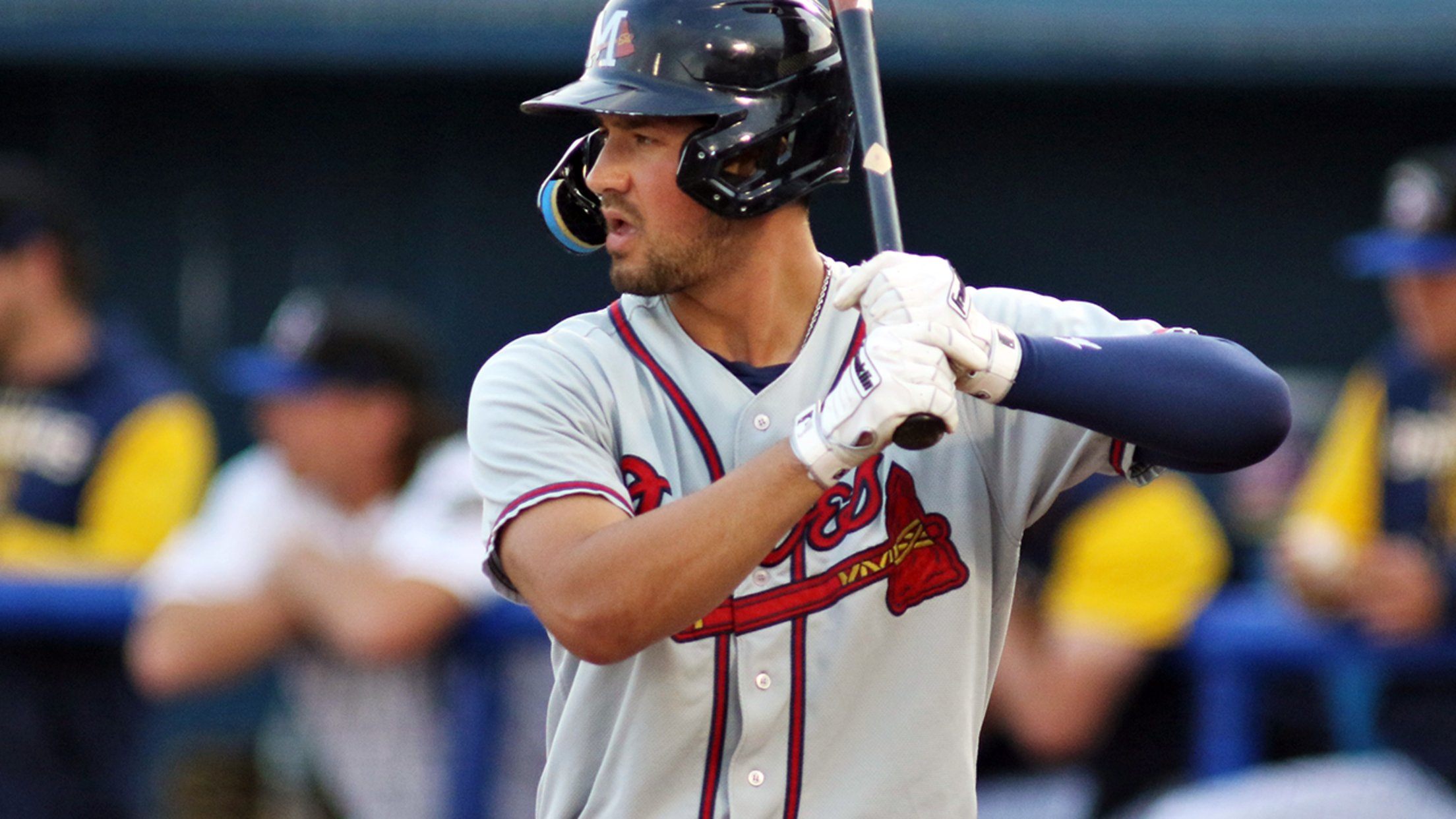 CHATTANOOGA, TN - Jalen Miller homered and brought in two runs, but the Mississippi Braves dropped the series finale 7-2 to the Chattanooga Lookouts on Sunday afternoon at AT&T Field. The M-Braves (14-19) dropped the final two games of the series and settled for a 3-3 split with the Lookouts
CHATTANOOGA, TN - Jalen Miller homered and brought in two runs, but the Mississippi Braves dropped the series finale 7-2 to the Chattanooga Lookouts on Sunday afternoon at AT&T Field.
The M-Braves (14-19) dropped the final two games of the series and settled for a 3-3 split with the Lookouts (17-16). The M-Braves have split each of the last two series.
Miller continued a great series with a solo home run to left field on his first at-bat of the game. As designated hitter, Miller brought in another run with a walk in the second.
Miller's night capped off his best series of the season, going 9-for-19 with a home run, three doubles and five RBI. In the month of May, Miller is hitting .344 with two home runs and nine RBI and is currently on a five-game hitting streak.
Chattanooga scored three runs in the third followed by another four runs in the fourth. The seven runs came off six hits and two errors.
The M-Braves relievers combined for 4 1/3 shutout innings in relief of RHP Tanner Gordon. RHP Troy Bacon went 1 1/3, RHP Victor Vodnik struck out the side in the seventh and RHP Tyler Ferguson struck out two in one inning of work.
Vodnik has struck out 14 batters in seven shutout innings of relief since joining the roster on April 26.
Drew Lugbauer went 3-for-4 with two doubles in his sixth multi-hit game this season.
Luke Waddell walked in the eighth to reach for the 13th consecutive game, but the infielder's 12-game hit streak came to an end.
The M-Braves return to Trustmark Park May 17-22 against the Biloxi Shuckers (Double-A Affiliate, Milwaukee Brewers). Fans can purchase tickets by visiting mississippibraves.com or by calling 888-BRAVES4.