Nick Howard joins the M-Braves roster among Tuesday's roster moves
Luke Waddell, Kyle Wilcox return to M-Braves roster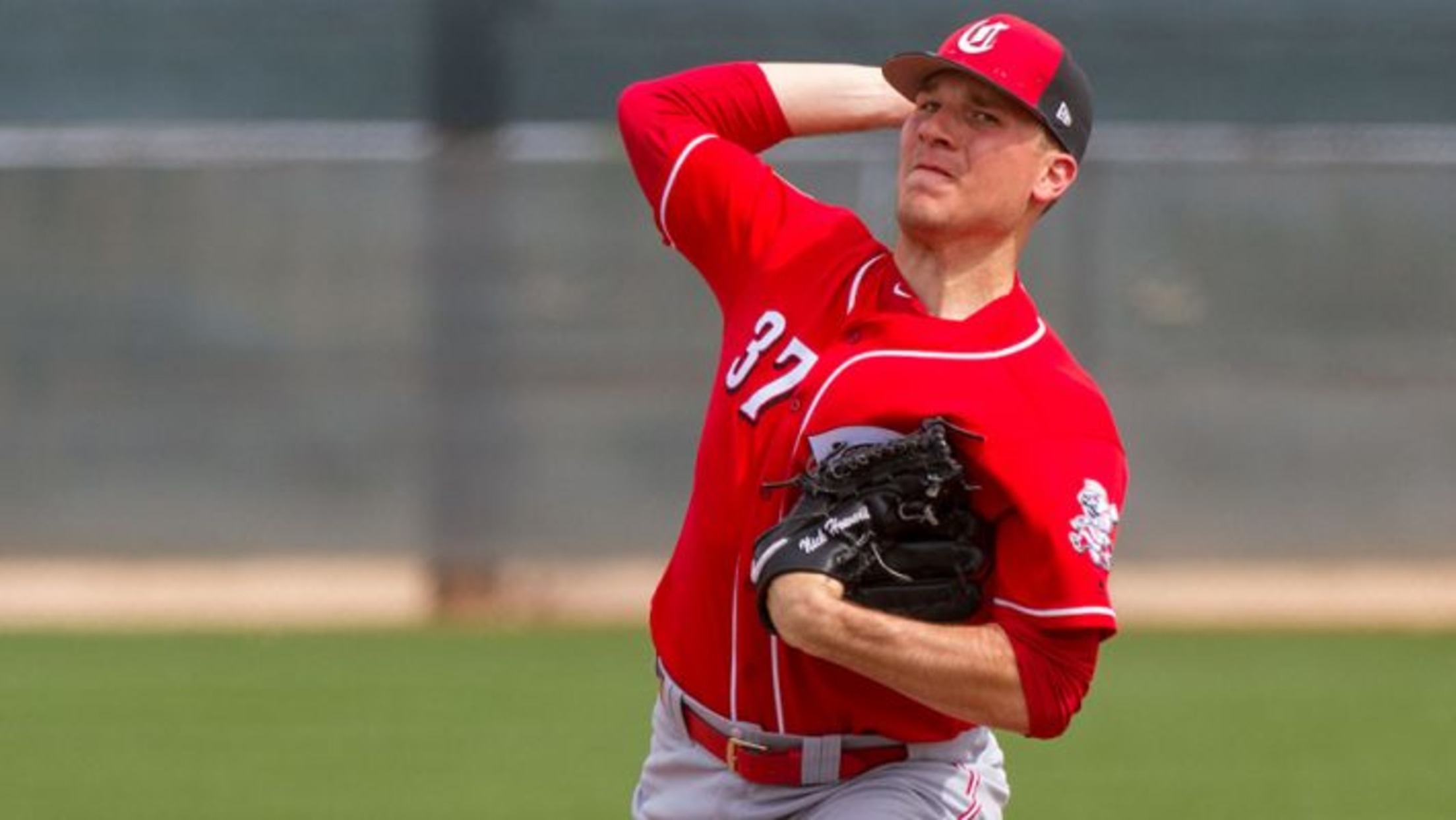 PHOTO BY DOUG GRAY BIRMINGHAM, AL - The Mississippi Braves announced the following roster moves before tonight's series opener against the Birmingham Barons at Regions Field. RHP Nick Howard was transferred from High-A Rome to the M-Braves roster, and OF Drew Campbell was reinstated from the Development List. In corresponding
PHOTO BY DOUG GRAY
BIRMINGHAM, AL - The Mississippi Braves announced the following roster moves before tonight's series opener against the Birmingham Barons at Regions Field. RHP Nick Howard was transferred from High-A Rome to the M-Braves roster, and OF Drew Campbell was reinstated from the Development List. In corresponding moves, OF Jacob Pearson has been placed on the 7-day Injured List, and RHP Miguel Pena transferred to High-A Rome.
Howard, 30, was the 19th overall pick in the 2014 draft by the Cincinnati Reds out of the University of Virginia. Over eight professional seasons, Howard has a career 10-12 record with a 5.63 ERA in 162 games, including 10 starts with 187 strikeouts. After spending eight years with the Reds organization, the Atlanta Braves signed Howard on February 14, 2023. Howard went 1-0 with a 4.70 ERA over five relief appearances for High-A Rome, striking out seven and walking just one. He began the year in extended spring training, then was transferred to Rome on May 9.
Howard spent three seasons with High-A Daytona Beach, missing the 2017 season due to injury. In 2018, the Stamford, CT native was promoted to Double-A for the first time, posting a 3.00 ERA in 18.0 innings with Pensacola. He played for Double-A Chattanooga and Triple-A Louisville from 2019-2021, posting a 2.25 ERA in 24.0 innings with Chattanooga and a 7.20 ERA in 20.0 innings with Louisville in 2021. Last season, he spent the season with Triple-A Louisville going 0-2 with a 10.80 ERA in 13.1 innings over 14 relief appearances, 14 strikeouts to 14 walks.
Howard was a two-way player at Virginia, being named All-ACC twice in his three-year career before being signed for $1.8 million in 2014. He posted an 11-6 record with a 2.82 ERA in 140.2 innings over 63 appearances, 12 starts, fourth in UVA history with 20 career saves. He was also a career .300 hitter in over 400 college plate appearances.
Pena, 24, appeared in nine games for the M-Braves, going 1-0 with a 3.29 ERA with 14 walks, 10 strikeouts over 11.1 innings pitched.
The M-Braves begin a six-game road series tonight at Birmingham, with the first pitch at 7:05 pm. Coverage can be found on the new radio home of the M-Braves, 102.1 The Box, Bally Live, and MiLB.TV. The M-Braves return to Trustmark Park for a six-game homestand against Biloxi, June 6-11.
All media information, including game notes, rosters, media guide, etc., can be found on the online media center HERE.