Pabst Powers M-Braves to 4-2 Win Over Biscuits
Pabst records three RBI, Dodd tosses five innings of one-run ball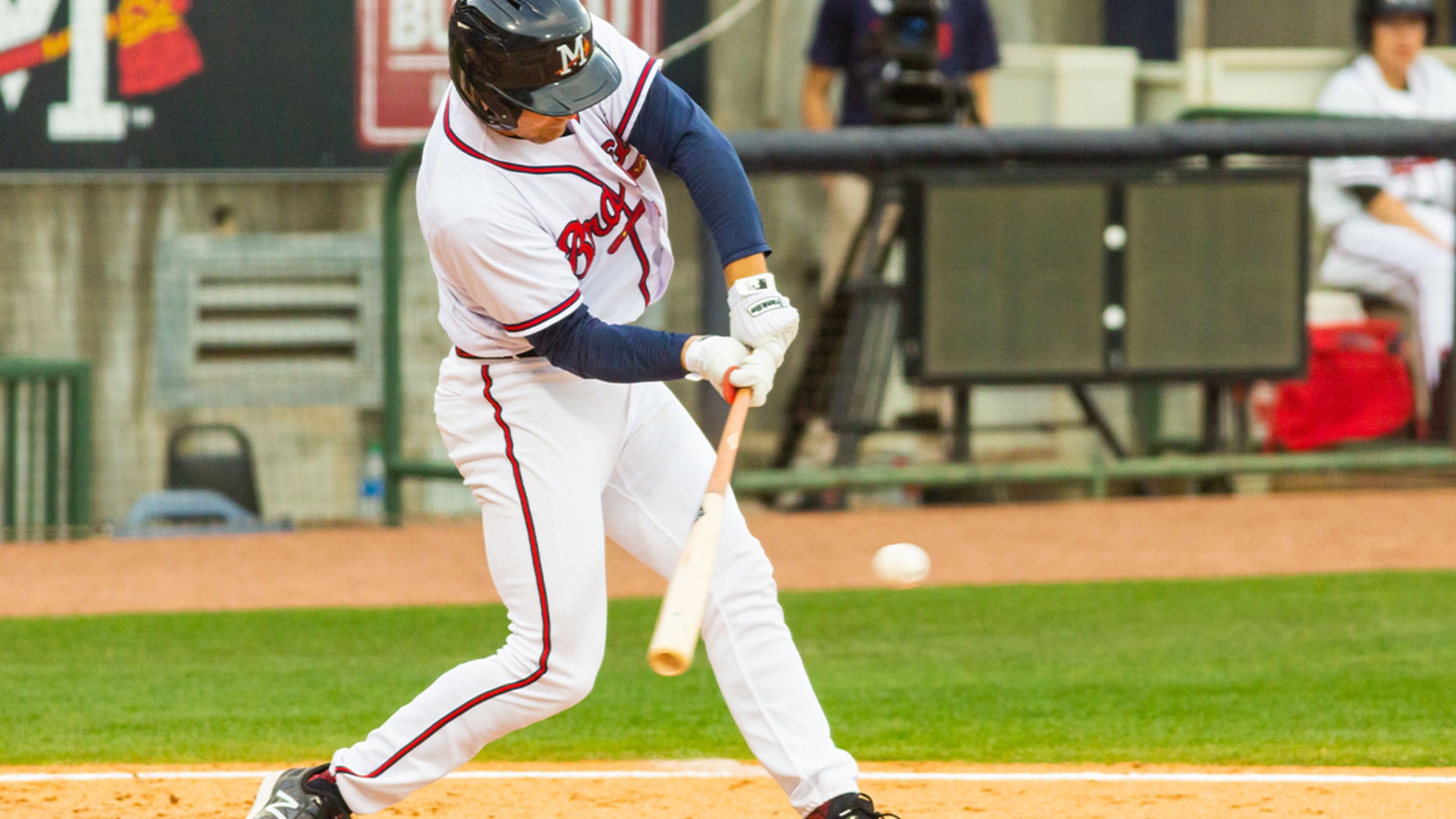 PEARL, MS - In his fourth game for the M-Braves this season, Arden Pabst hit a two-run homer and recorded three RBI to power the Mississippi Braves (60-72, 31-32) over the Montgomery Biscuits (68-59, 40-25) 4-2 on Wednesday night at Trustmark Park. Pabst was reinstated from the Mississippi development list
PEARL, MS - In his fourth game for the M-Braves this season, Arden Pabst hit a two-run homer and recorded three RBI to power the Mississippi Braves (60-72, 31-32) over the Montgomery Biscuits (68-59, 40-25) 4-2 on Wednesday night at Trustmark Park.
Pabst was reinstated from the Mississippi development list on Tuesday. The M-Braves slotted him in the seventh spot in the order as the designated for tonight's game. Pabst homered to left field in the fourth, cranking a 1-2 pitch after fouling off four in a row with two strikes to make it 2-0.
LHP Dylan Dodd posted five innings of one-run ball in his final start of the season. He earned his second win in a row, striking out seven with just one walk. Atlanta's No. 18 prospect finished 2-4 with a 3.11 ERA in nine starts for the M-Braves. He walked 13 with 55 strikeouts over 46 1/3 innings. Atlanta promoted Dodd to Mississippi on July 12.
Leading 2-1 in the sixth, Cade Bunnell scorched a double down the right field line with two outs. Pabst popped a ball to center field that fell in between three defenders for a double that scored Bunnell and made it 3-1.
Bunnell went 2-for-3 with two doubles, a walk and two runs. He is batting .324 with eight home runs, 11 doubles, two triples, 32 RBI and a 1.053 OPS in 40 games for the M-Braves.
The two teams exchanged runs in the seventh. Justin Dean led off the M-Braves frame with a walk and then stole a base and scored on a wild pitch to extend the lead back to two at 4-2. Dean leads the M-Braves with 19 stolen bases.
RHP Justin Yeager struck out two batters in a perfect ninth inning for his sixth save.
The third game of the series is on Thursday at Trustmark Park. RHP Tanner Gordon (8-6, 5.40) will make the start for Mississippi against RHP Sean Hunley (7-1, 3.32) for Montgomery. The first pitch is at 6:35 pm CT, with coverage starting at 6:20 pm CT on 103.9 WYAB, First Pitch App, and MiLB.tv.