Tarnok Posts Strong Outing, Waddell Another RBI in M-Braves 3-1 Loss to Pensacola
Tarnok tosses 4.2 innings of one-run ball, Waddell 12 RBI in last 13 games, Harris II extends on-base streak to 26 games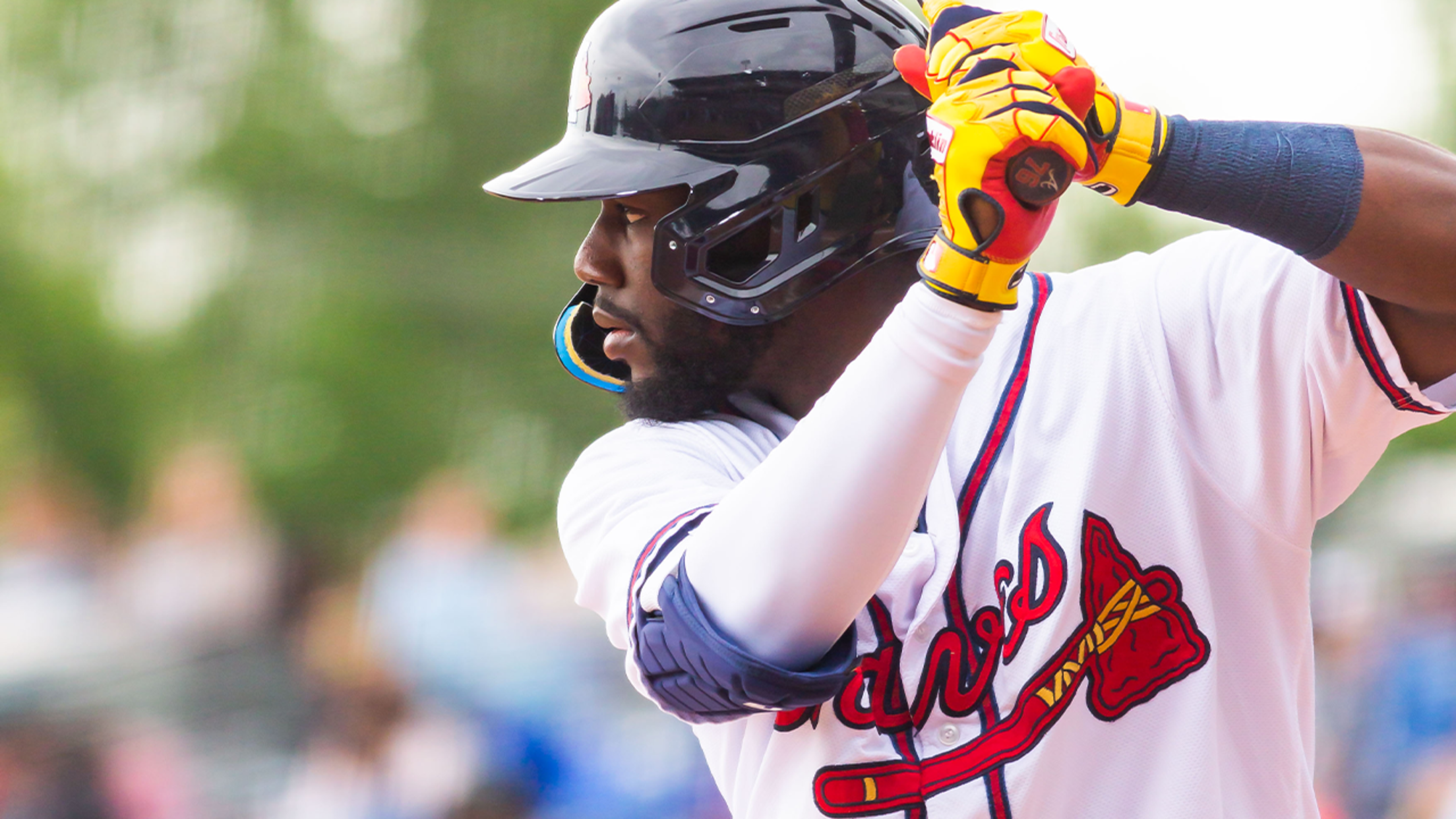 PEARL, MS - RHP Freddy Tarnok tossed 4.2 innings of one-run ball, Luke Waddell knocked in his 12th RBI in the last 13 games and the Mississippi Braves (10-16) fell 3-1 to the Pensacola Blue Wahoos (12-14) on Saturday night at Trustmark Park. After Pensacola scored to lead 1-0 in
PEARL, MS - RHP Freddy Tarnok tossed 4.2 innings of one-run ball, Luke Waddell knocked in his 12th RBI in the last 13 games and the Mississippi Braves (10-16) fell 3-1 to the Pensacola Blue Wahoos (12-14) on Saturday night at Trustmark Park.
After Pensacola scored to lead 1-0 in the first frame, Michael Harris II led off with an opposite field double, his ninth of the season. Atlanta's top prospect reached base for the 26th straight game, the longest streak in Double-A, and extended his hit streak to 13 games.
Waddell knocked in Harris II to tie the game at 1-1, his 12th RBI in the last 13 games. Waddell is hitting .291 with a home run and 16 RBI.
In his fifth start, Tarnok allowed one run off two hits and a walk with six strikeouts over 4.2 innings. Atlanta's No. 10 prospect holds a 4.43 ERA and 23 strikeouts in 20.0 innings.
RHP AJ Puckett gave up two runs off five hits and a walk with three strikeouts over 3.1 innings in his first relief appearance of the season.
The M-Braves missed some chances in the later innings, going 1-for-9 with runners in scoring position and leaving six runners on base.
Pensacola brought across two runs in the sixth in what ultimately decided the 3-1 game.
The final game of the series is on Sunday at Trustmark Park. RHP Darius Vines (2-1, 4.70) makes the start for Mississippi against RHP Jeff Lindgren (0-0, --) for Pensacola. The first pitch is at 2:05 pm, with coverage starting at 1:50 pm on 103.9 WYAB, TuneIn Radio, First Pitch App, and MiLB.tv.
Fans can purchase tickets by visiting mississippibraves.com or by calling 888-BRAVES4.